Adding Or Planning For A Future Multi-Purpose Space To Your Home
About nine years ago I was designing what was likely going be the only house I will build for myself. It was fun in many ways, but being your own client can have some drawbacks as well as positives.  Obviously, I know and fully understand the program I have developed. Very little needs interpreting. However, being too close can also create blinders to seeing a wider perspective, which is one reason why I think clients hire architects, to help see the broader view.
I knew my goals for the house were a bit narrow and maybe a little unconventional. I also knew I should try to mitigate my goals with planned future options to allow the house to grow and adjust to my needs or other possible future owner needs.
Therefore, I designed for me but planned for the future.
The house has a screened porch off of the main living spaces. The porch has in-floor heating lines so it can be an enclosed space if desired. I have considered this option a few times in the nine years I have been living in the house. It is still a screen porch but the option is still there.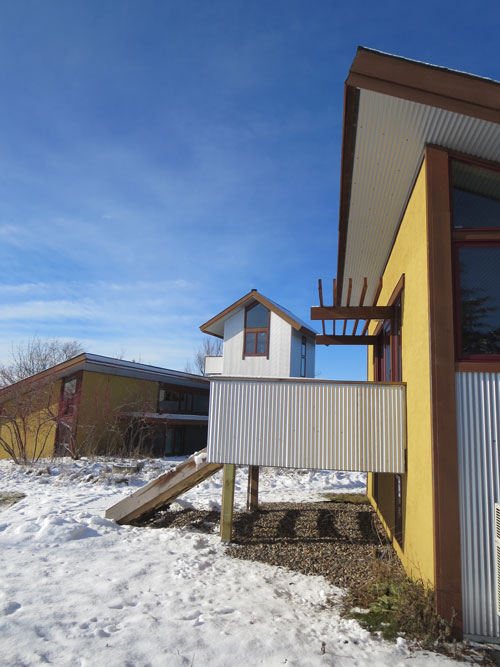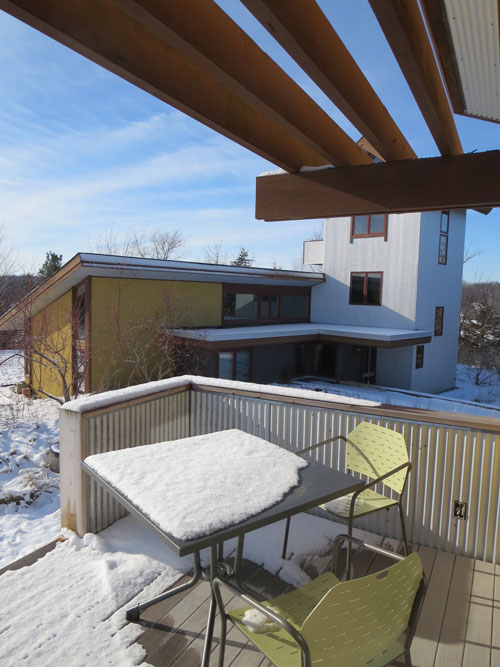 At the other end of the house beyond the existing main bedroom I ran a large conduit under the floor so mechanicals could be extended to new spaces beyond the existing bedroom. I had envisioned a future bedroom and bathroom if other owners had larger families that needed more bedrooms.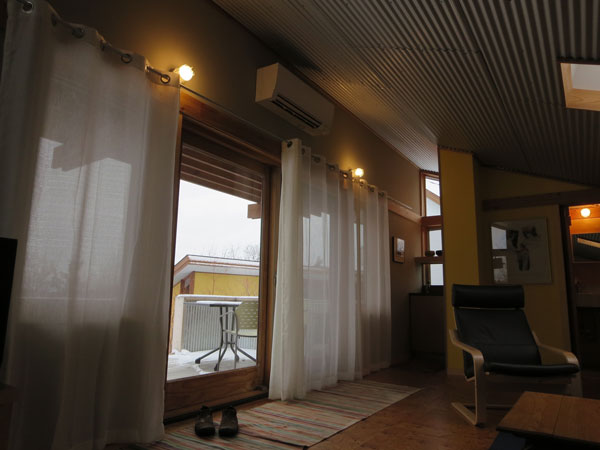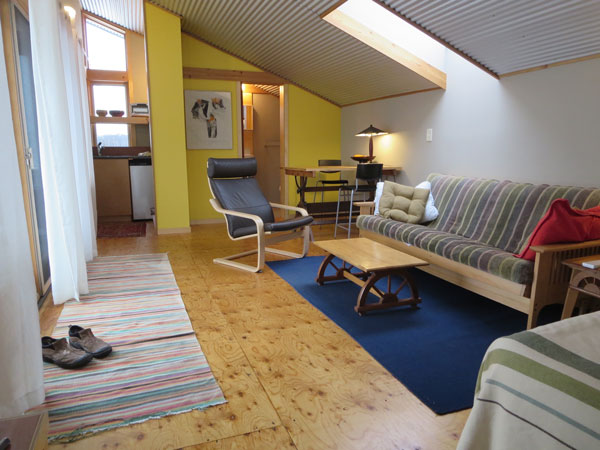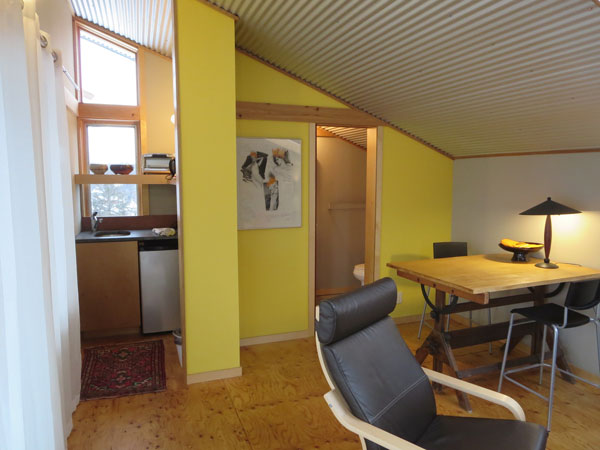 The detached garage was built with a possible expansion space above half of the garage area. This is the project I have most recently completed. The space has multiple uses. It can function as a studio space or office space but it can also be used for short-term guests. When the garage and house were constructed I planned for this future expansion by roughing in the plumbing needed for a bath and heating with gas. The windows and doors were part of the first construction phase. Finishing the space I now call the "Shin Wayo" only required completion of the deck, which was the entry to the space and the interior spaces.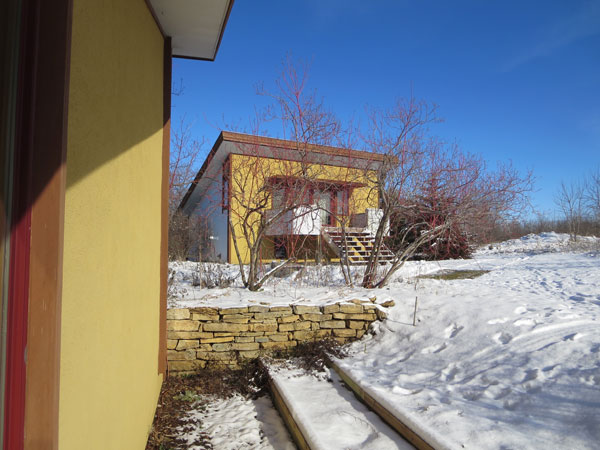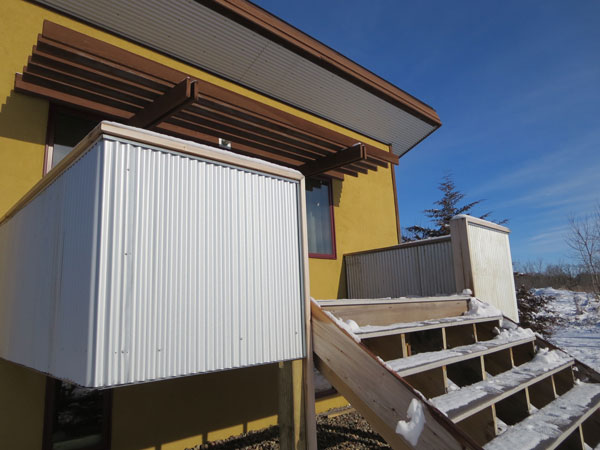 Incorporating future options into the design process is not uncommon in my experience. My Shopa Project was built in phases but much of the final project was conceived in the first design phase for the project, which involved four separate building phases over twelve years.
My own house is now nine years old. I have executed one of my planned three options for expansion. Time will tell if others are needed during my time in the house.