Building A New Old House
I recently visited the construction site of a new family home which I had the privilege of working on with Paul Hannan. One of the things I like most about this project is that, despite the fact that it is literally being built in front of my eyes, it embodies the character of an old house. In a way, it looks as though it has been sitting on its site overlooking the Mississippi River forever.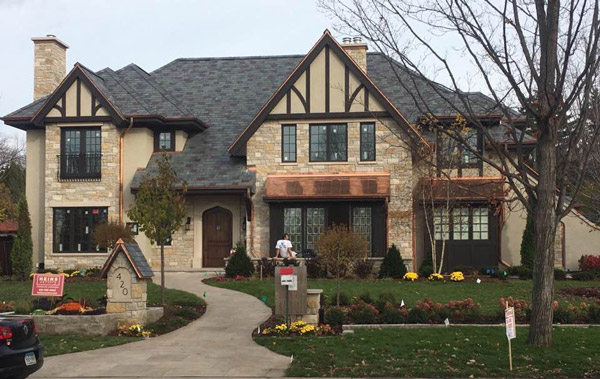 (Photo by Deb Carney)
So how does one build a "new old house?" The answer lies in the details. In this case, the clients had taken a liking to houses with the character of the "Tudor" style, so we embraced that while designing a house with a modern plan and amenities for a 21st century family. The Tudor styled houses built in the Twin Cities in the 1930s often included certain embellishments and features. Paul had a strong sense for these, and employed them masterfully to evoke the character yet avoid being a slave to the style. He included pointed archways here, rich wood paneling there, and an elegant swoop of the roofline, much as older models would have done.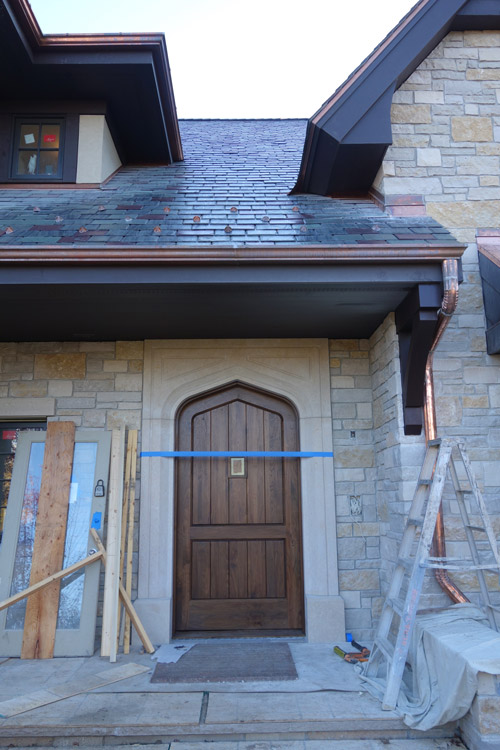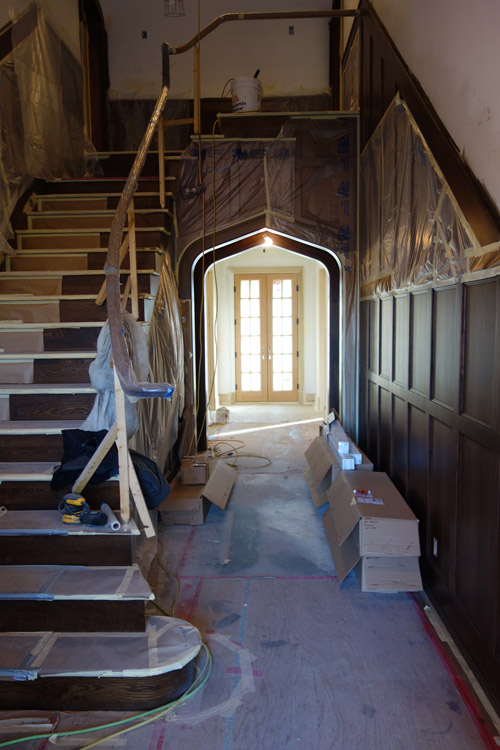 One thing that we always consider when planning a new house to be built in an established neighborhood is how the house will fit with the scale and character of its surroundings. This doesn't necessarily mean that we need to build a bungalow in a neighborhood full of bungalows—it's much more subtle than that. As he worked on the elevations, Paul carefully studied all the neighboring homes along the street, taking into account their heights and positioning. Although this house is taller than its immediate neighbors, there are many examples of houses of a similar height and size along the block. Paul also worked hard to minimize scale by dropping the main roof edge to one side, and incorporating lower bump-outs and details.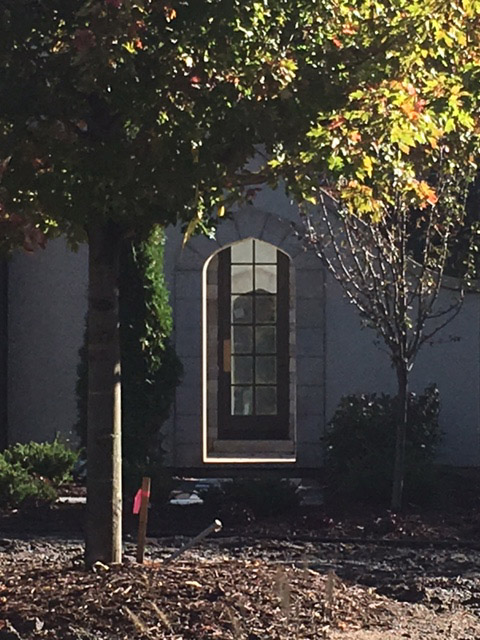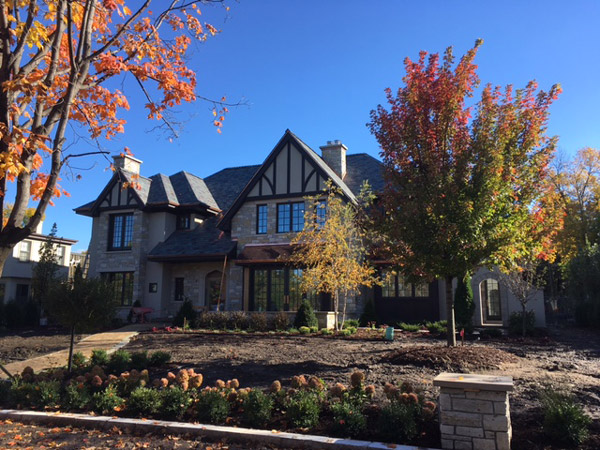 Although the house carries many traditional characteristics, it remains a wholly unique and distinctive blending of the old and the new to perfectly fit the family that will live there.
Architect: Paul Hannan
Builder: Erotas Building Corp.
Interior Designer: Talla Skogmo Interior Design