To Raze (or Raise) a House
What do you do with a late 1800's house that has sagged out of level, been neglected over time and settled into its site without a proper structural foundation?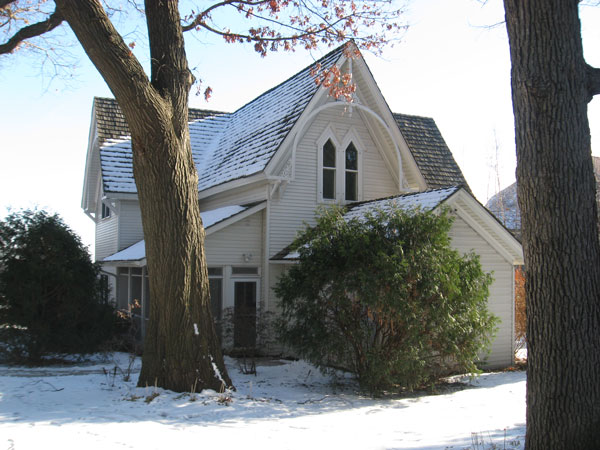 One might think a tear down would be in order and we thought about this briefly as well. However the house in question was a beautiful and historic, Gothic style home located on the bluff overlooking Stillwater. With the thought of razing quickly put aside we now thought more about raising the house, and how this could accomplish a multitude of goals.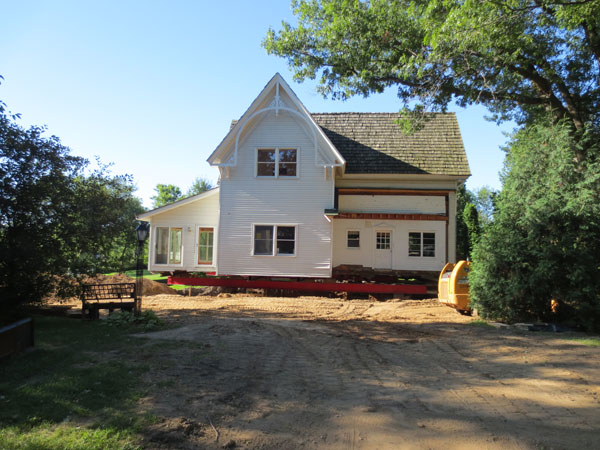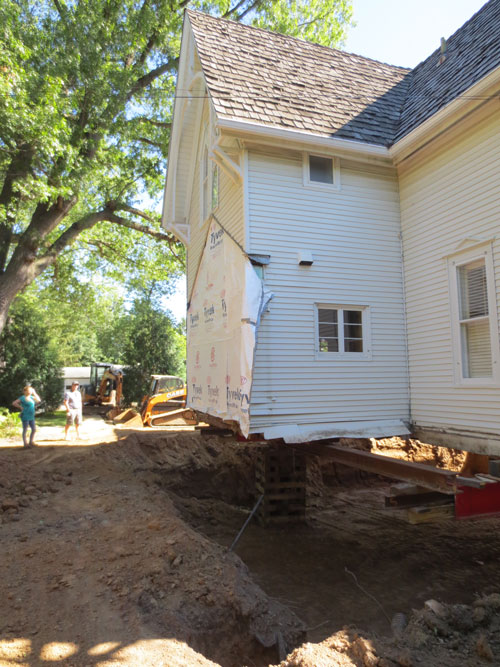 With Terry Semple of Semple Building Movers providing the house lift, the design and construction team now focused on building a new full height basement with family room, two bedrooms, bathroom, and ample mechanical, laundry, shop and storage space. The house will then be set back down on the new basement, which will also serve structurally to put the house back in level, and allow the site to be re-graded with positive drainage around and away from the house. A significant restoration, renovation and addition will be done to complete the project. The subtle lift will also give the house better views of the bluff, town and river below and allow this once historic house to reclaim its more prominent presence on the bluff.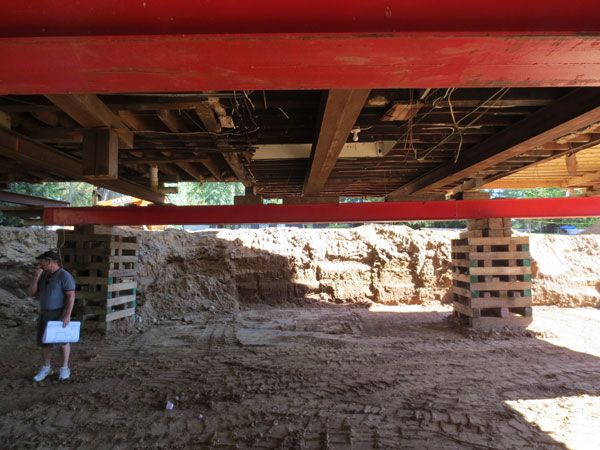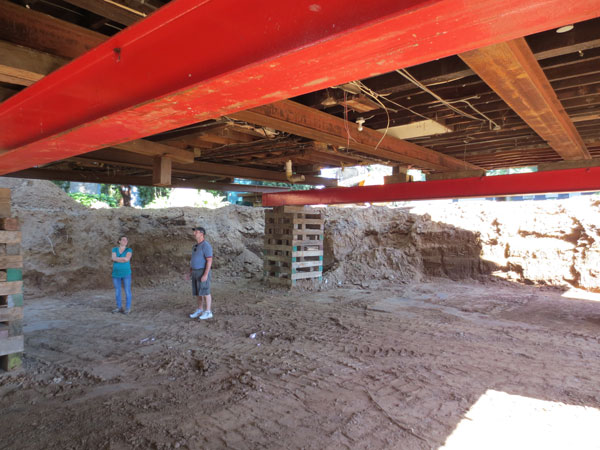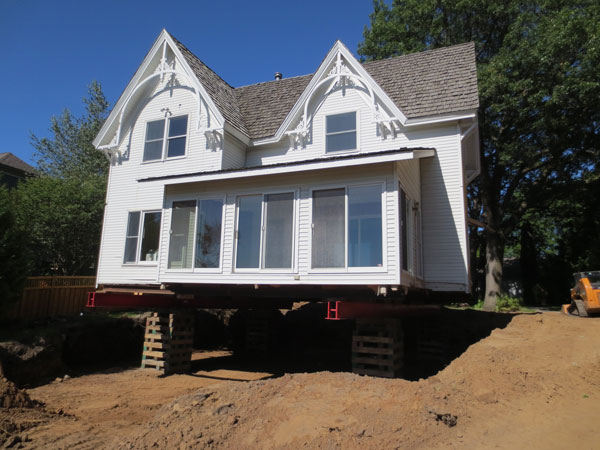 Check back soon for part two when the house lands on its new home and begins to take shape…
Designed by Paul Buum, AIA
Construction by J-MAR Builders and Remodelers
House lifting by Terry Semple of Semple Building Movers