Visiting Oaxaca Part 3: Impressions of the City, History, Architecture and Art
In Part One I spoke of my experiences with people. In Part Two I highlighted a few of the notable buildings, museums and a bit of history. In this final Part Three I hope to share some experiences of the art available in the area.
I always love to visit the markets when traveling to see what the local people have available to use in their lives and what I can find to bring home to enrich my life as well as retain some of the experience of the travel. In Oaxaca, near the Zocalo, there are two large markets and not far from the town center there are also several smaller markets that may be devoted to certain types of products that are only available once a week. On this trip we reserved purchasing until we visited markets outside of the city on trips we knew we were going to make to Monte Alban and Mitla. Both of these day trips included stops in key towns known for particular crafts.
On the trip to Monte Alban we stopped in at Santa Maria Atzompa, a village known for a green glazed pottery. This village and the wares they make go back to the Pre-Spanish times and served the people of Monte Alban. I'm a potter, so visiting and seeing all manner of pottery is something I often do while traveling. At times, I travel for that singular purpose. The green pots are simple forms made from local clay and glazed with a traditional green glaze.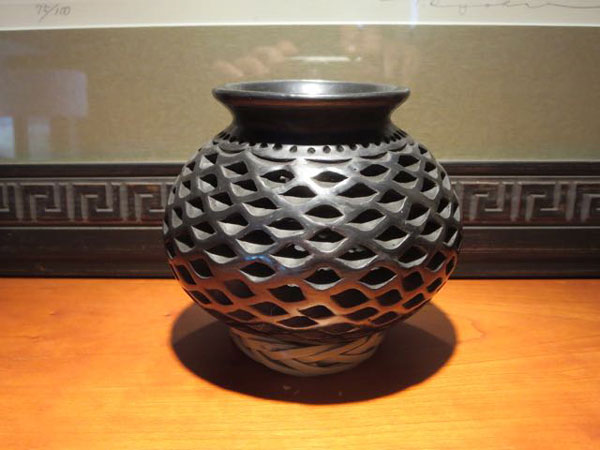 We made three day trips, so on the second trip our main destination was a special weekly market in the town of Ocotlan de Morelos south of the city of Oaxaca. This market was located like most markets in the town square and near the cathedral. We purchased a few small baskets here.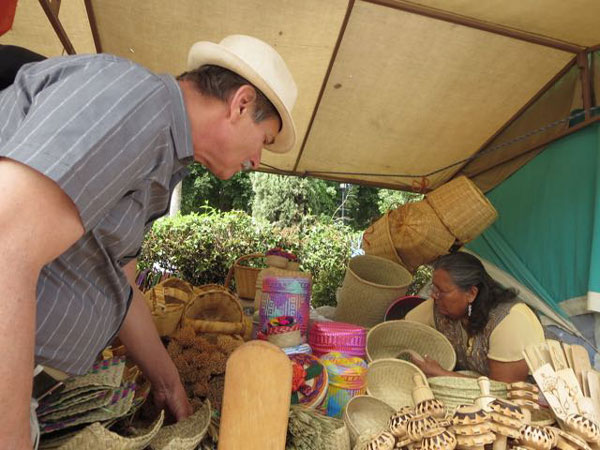 On this day we witnessed a funeral procession approaching the church. There was a small band playing and a lot of balloons as the funeral was for a young person of school age. School- mates and a large extended family carried floral arrangements in the form of Elmo from Sesame Street.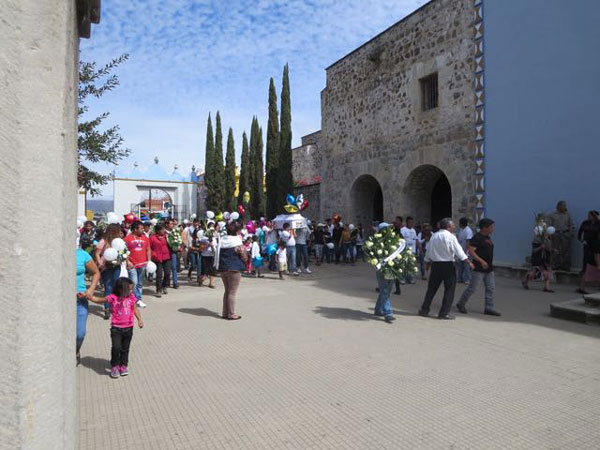 We left the market and visited an embroidery shop. This area is also known for this type of sewing. From there we visited a woodcarving studio in the town of San Martin Tilcajete. We visited with Efrain Fuentes and his wife who are a third generation award winning team making carved wood pieces that are painted. He carves and she paints.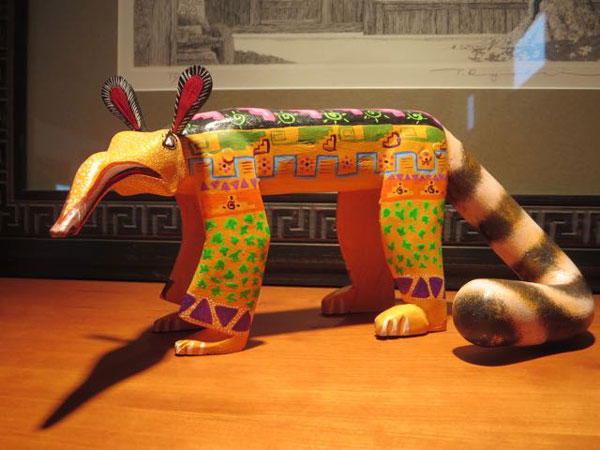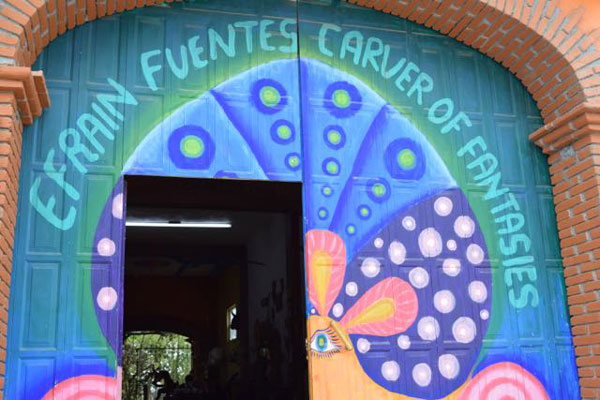 From Tilcajete we continued our trip heading back to Oaxaca but with one last stop at San Bartolo Coyotepec. Here we visited the studio of Miguel Fabian Pedro. This was another multi-generational studio that involves most of the family in the making of black pottery. We happened on a demonstration being done so we watched a pot being made. We saw the kiln and a member of the family burnishing a pot before it is fired. The pottery from this studio is decorative and not made for utility for the most part. Miguel and his mother are award winning artists in their field.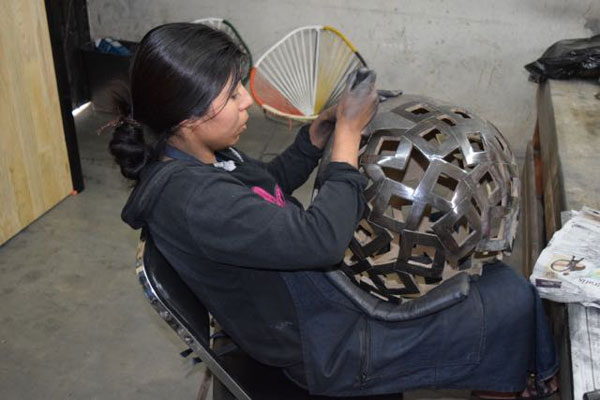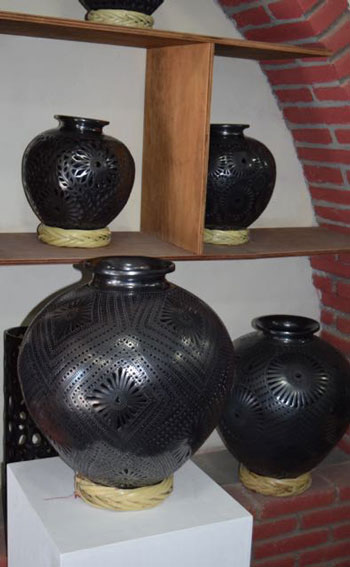 Our third day trip was to Mitla, which we saw first. On our way back to Oaxaca we stopped at a large Sunday market in Tlacolula. Turkey, we found is very popular in the area and live ones are readily available in the market. From the market we had lunch in Tiotitlan de Valle, a weaving village that happens to have a restaurant called Tlamanalli. Thai place was written about in the NY Times, so we had to go and try the local Zapotec (pre-Spanish) food. It was a family run place that starts the meal with a sample of their local Mezcal. After lunch we are off to the weaving studio of Nelson Perez. Nelson and his family have a large weaving studio that employs over 60 people. They use only natural dyes in there process. He was kind enough to show us the process from bare wool to finished product. The dyes and dying was very interesting to learn more about. The rugs were great and we did find a way to get some back home.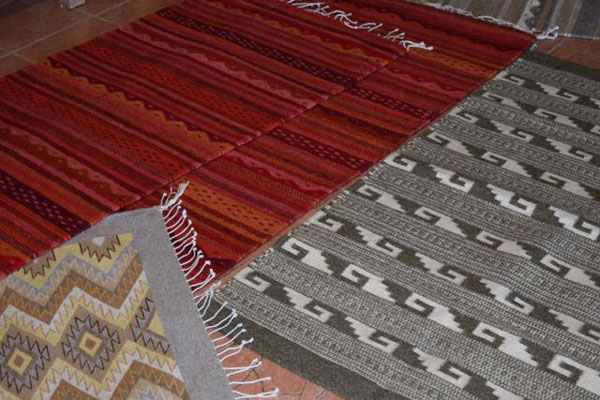 In Oaxaca there are many galleries showing much of the art and craft that is made in near by villages or even by famous arts like Tamayo. It would take several trips to this wonderful city and state to see, and hopefully understand it well.