Most architects have a home base. A city or community they practice from, a geography known by heart. But a cursory look through many architects' portfolios often indicates work flung far and wide. The myriad of ways architects can find themselves working in distant locales is more than can be detailed here, but there are lessons to be shared in this handful of projects that may streamline opportunity and create beauty through architecture at a distance.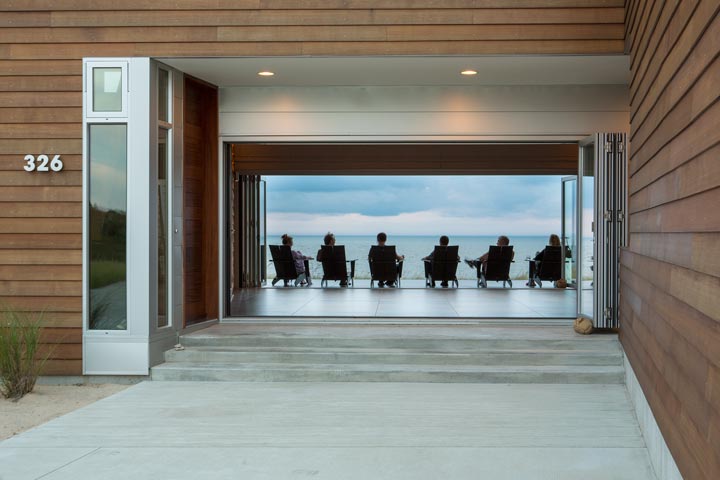 Get your architects in a row
My colleague Paul Hannan recently contributed a detailed post about the qualifications and standards for professional practice. Present in the text, but quietly so, is the fact that architects are licensed on a state-by-state basis, and the requirements of each state can vary considerably. This often complicates out-of-state work but rarely eliminates the possibility. Usually one of three paths is available: the individual state's standard application process, applying for reciprocal registration through the National Council of Architectural Registration Boards, or teaming with a local licensed architect or structural engineer. Each comes with its own set of complications—and fees—but patience, perseverance, and adherence to the standards of practice eventually win out!

Site Visit
Once credentials have been established, your architect will want to visit the site with you. A visit is critical to understanding the surrounding topography, climate and context. It is equally beneficial to seeing the site and its inherent potential through your eyes. Photos will be taken, notes will be jotted, and even an initial sketch may appear. These steps are similar to those in a local project, but will likely require more pre-planning and intensive time on site. Information gathered during the site visit will be combined with survey and geotechnical information, local planning and zoning ordinances, and your own personal goals and dreams to tailor a design solution to you and your chosen locale. For the above site on Lake Michigan, effects of wind, sun and sand were significant drivers in the design of the home.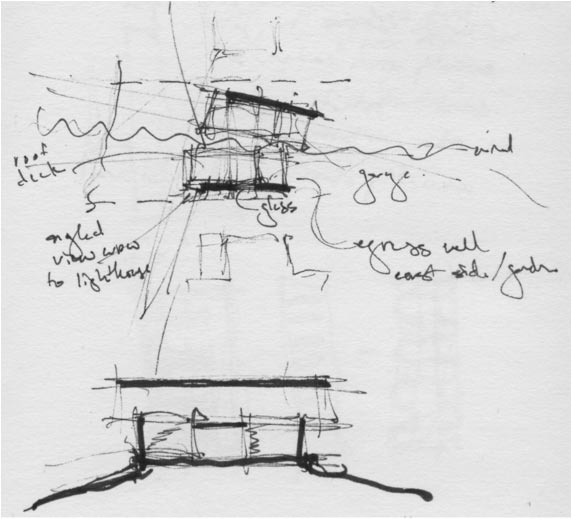 Design Interaction
If the client and architect are in the same proximity and the project is distant, the design process is very similar to a local project—meetings are held in the office, drawings and models are shared, and conversations are had in real time. If, on the other hand, the client and project are both distant, the design process must find alternate ways to convey intent and promote dialogue despite the distance. BIM, or digital models and drawings, have helped to streamline this process, as have basic communication technologies, such as screen sharing and cloud computing.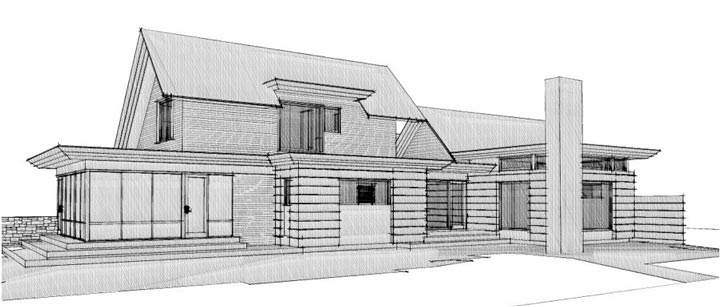 The owner of this home in southwestern Michigan lived in Boston during design and construction, making communication through sketches and model views essential. This construction photo shows it was also highly effective—for architect, owner and contractor!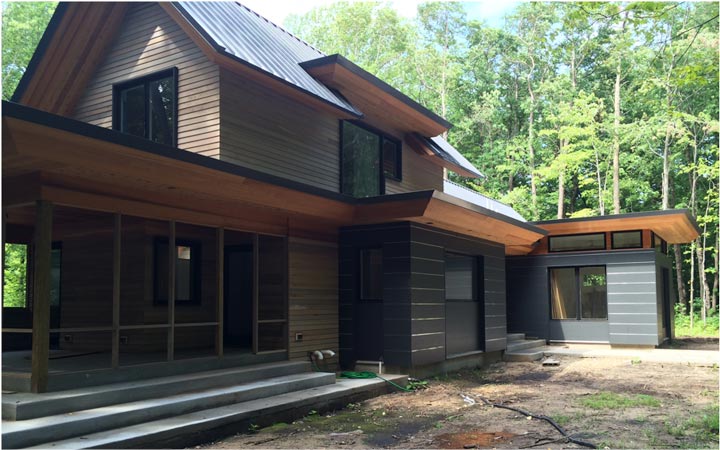 Design Team
Every distant project comes with its own terrain—physically and metaphorically. Local professionals and trades people will be invaluable team members and any project will benefit from identifying them early in the process. For the following project in Jackson Hole, Wyoming, where a four-foot snowfall is not unheard of, the local engineer's expertise was indispensable throughout design and construction.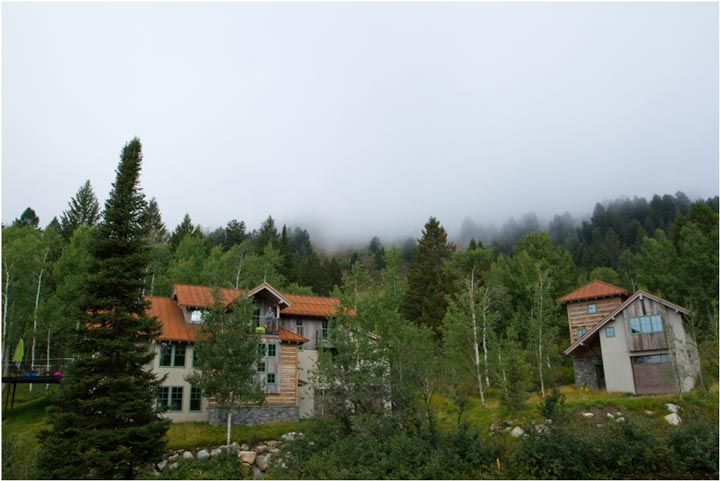 Construction Team
During construction remember, no set of drawings will ever eliminate human assumption and interpretation. It's important that you and/or your architect is prepared and able to answer questions for the contractor and crews as needed. Site visits are extremely valuable, but understandably tempered by travel logistics and expense. Limited visits by your architect at critical points—framing near completion, insulation before drywall, review of finish trim details—can be an exceptional value. In each of these examples, despite the distance, the owners frequented their project during construction. Between visits, technology is your ally. With a smart-phone savvy contractor, you and your architect are only an email or text question away.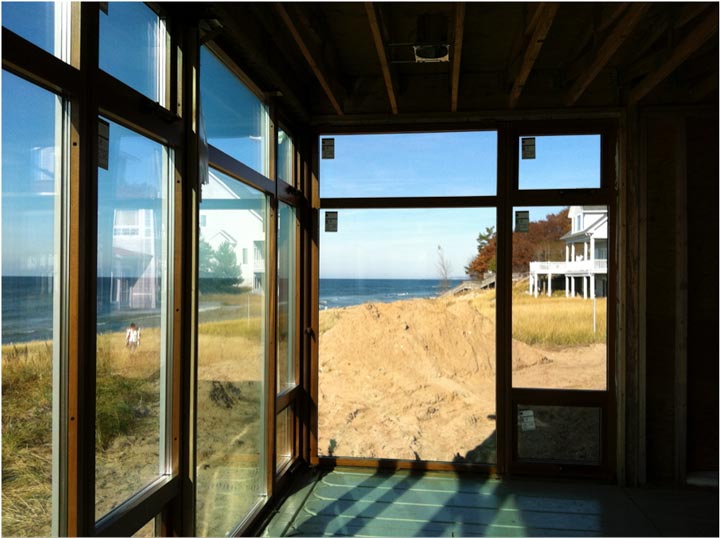 Realizing the Dream
Architecture is architecture, and as architects, we're passionate about it, wherever it lives! Working at a distance is not without challenges, but nor is working down the street. Good design is about exploring and communicating ideas that are responsive to the immediate and larger environment, that improve the places you live, and that heighten your experiences in them. Whatever the reasons for selecting your site or your architect, don't be alarmed if they're not in the same place. Instead, prepare yourself using the following tips: allow yourself and your preferred architect plenty of time to get set up; engage in a mutually developed method of communicating ideas and details with a qualified team; and expect the occasional bump or detour. Think of the process as a journey, a road trip to creating your own spectacular destination.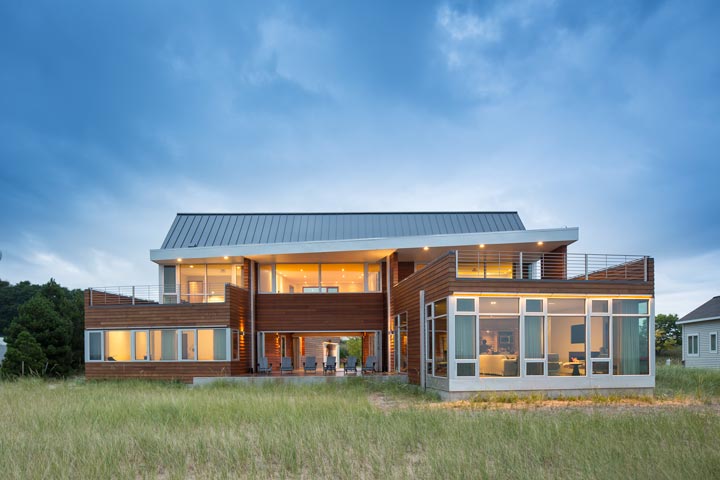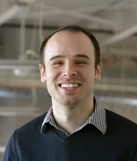 Bryan Anderson is the newest principal at SALA Architects and has years of experience in design that you can see on his profile page! To read more from Bryan (including his own house), check out some of his prior blog posts!