I'm returning to the Davis house in Edina for their annual holiday party! I just love attending each year to catch up on the lives of Lynn and Sandra and to experience one of my favorite home designs. From the get go it was a home created for entertaining and to see it with a tall Christmas tree, hear the clinking of wine glasses interspersed in the holiday chit-chat, and savor the hors d'oeuvres….well, it just makes my year complete.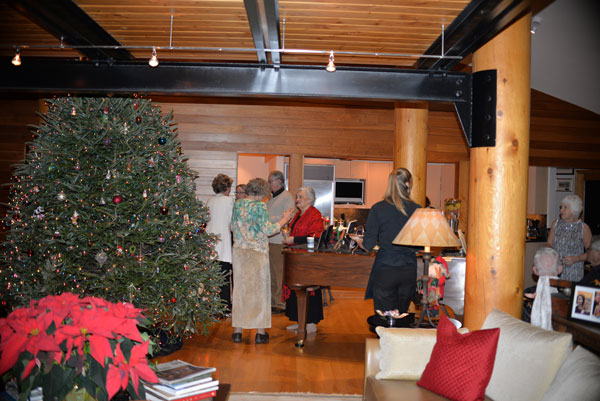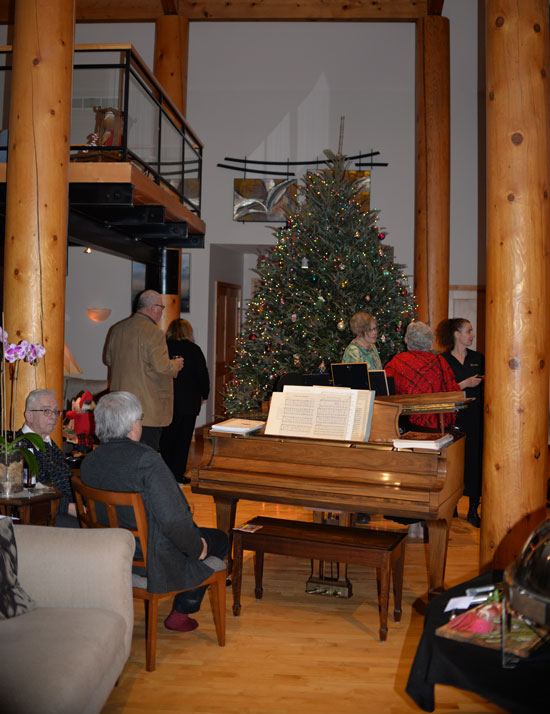 I reflect that the design process for this home was fun right from the get-go. Both Lynn and Sandra were very busy executives and our early evening design review meetings at our office always included wine and food. They had recently become empty nesters with hectic lives and our meetings were occasions for them to connect, to contemplate the next phase of their lives through both reflection and laughter. I recall a phone call after the home was built with their wishing these meetings hadn't ended.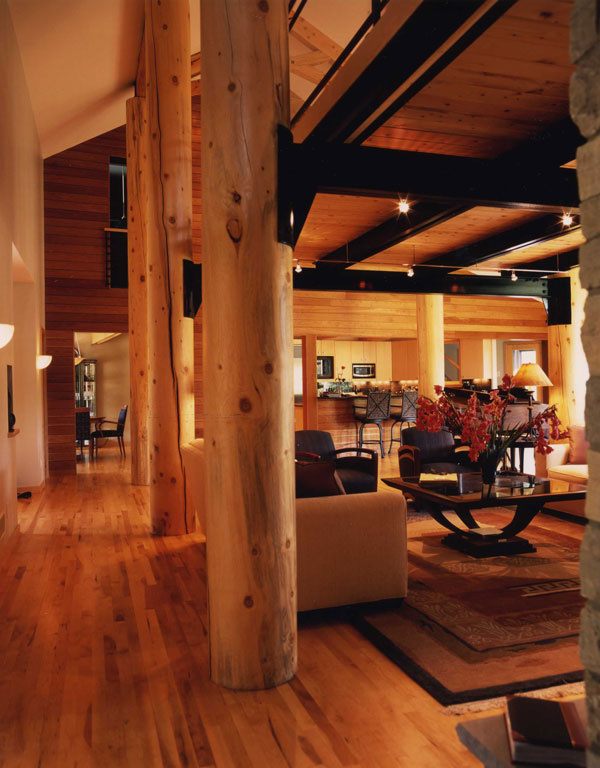 In many ways this project was a difficult challenge for my colleagues, Laurel Ulland, Paul Hannan and I. The home had to be sandwiched in between a street set back from the north and a marsh set back from the south. The Davis's preview of their future suggested that all primary living should be on the main floor along with a three-car garage.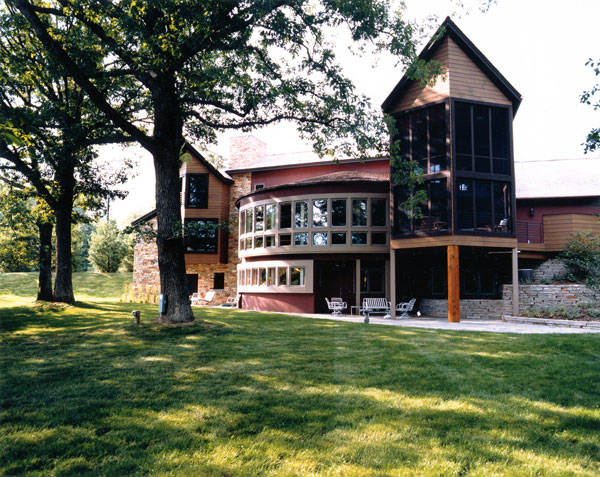 Guest space, movie room and exercise could go to a walkout level below, and some private space for each could be on the second level. Our challenge was to bundle all that in a beautiful fun filled space. We had great fun with the upper level private spaces. For Lynn it is a library/billiard room complete with a loo, bar and cigar balcony. Sandra's space is a an artists studio, with lots of art supply storage and a book nook. Sandra's space connects to a sitting balcony, which hovers over the living room. Lynn contemplated a zip line from a perch in his library. But we all nixed that idea.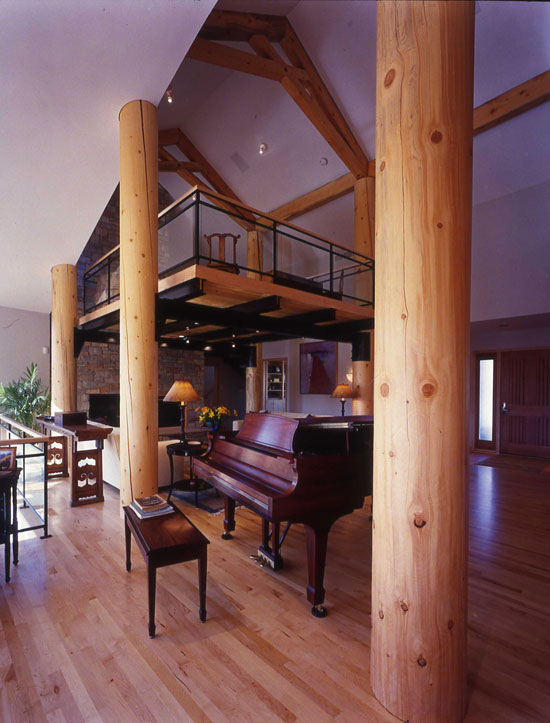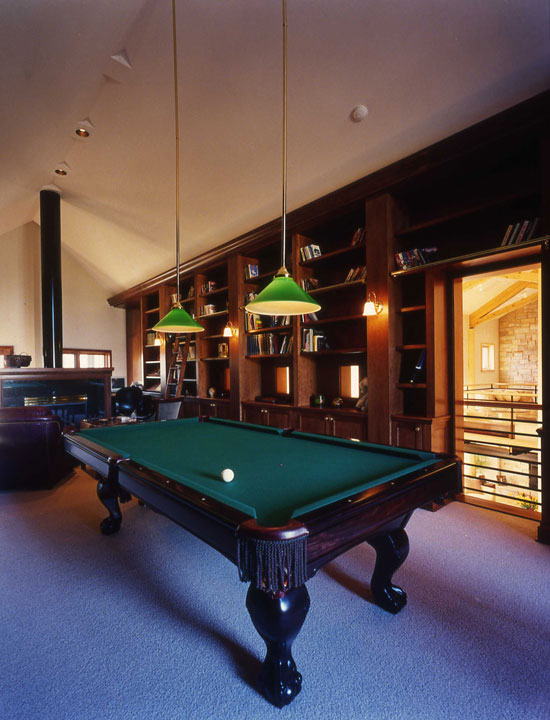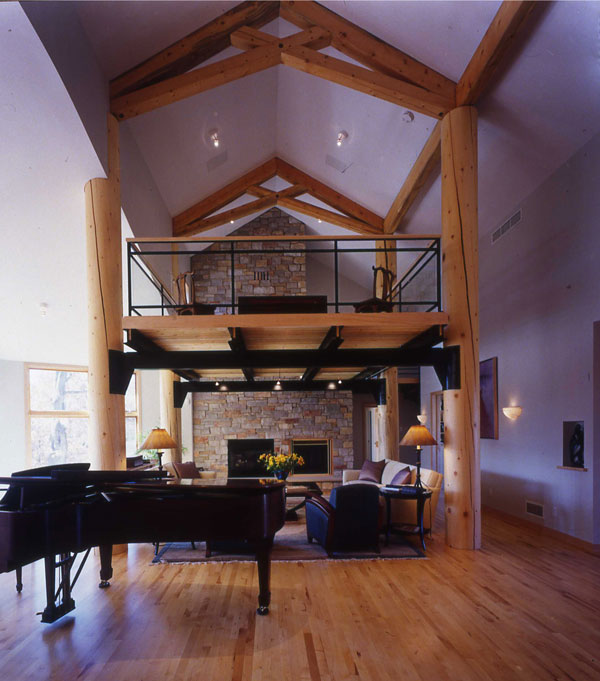 Once again I will sip my chardonnay, savor the beef tartar on rye, and finish off the evening with a mini apple tort. I'll say good evening looking up at the tall Christmas tree thinking… damn this architecture gig can be fun!