SALA has two fantastic houses on the 2014 Homes by Architects Tour which is produced by AIA Minnesota with media partner Midwest Home and silver sponsor Marvin Windows. This is one of those rare opportunities to actually walk through SALA homes and experience in person two rich tapestries of material and space woven into homes of delight. Paul Hannan and I each have one home on the tour that we would love to have you see! Here are the addresses and descriptions of each!
HOMES BY ARCHITECTS TOUR HOUSE #7
Eric Odor, AIA & Chris Meyer, AIA
5616 Woodcrest Drive, Edina, Mn 55424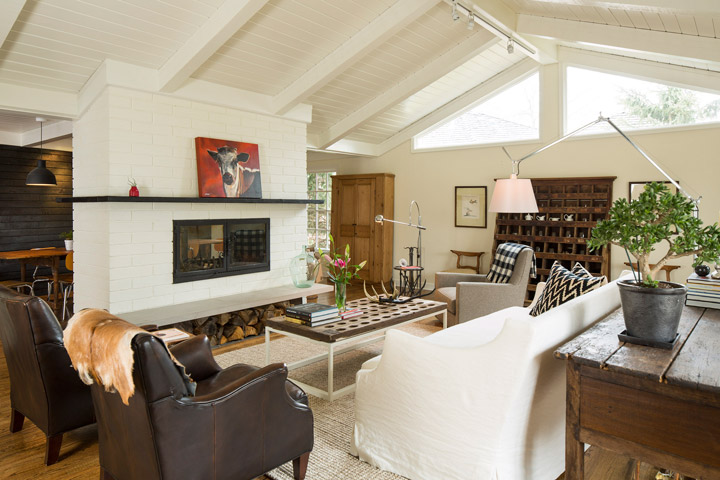 This whole house transformation took its cue from the existing beamed and vaulted living room that seemed to belong to another house
in another time. We opened up the rest of the first floor allowing the texture, material, and space of the living room to flow into the entry hall, around the closet island, through the family room, and out the kitchen windows to the pond beyond. Responding to our clients' love of the raw and distressed, we introduced counterpoints of mild steel, recycled oak, and charred fir, balanced against the elegance of lacquered wood, glass tile, and Carrara marble. The most striking element being the 20-foot long monolithic charred fir wall standing opposite its inspiration, the eternal winter flame of the fireplace.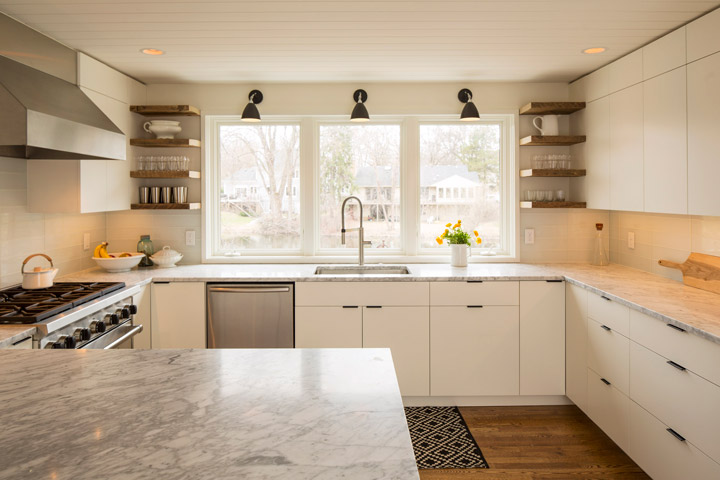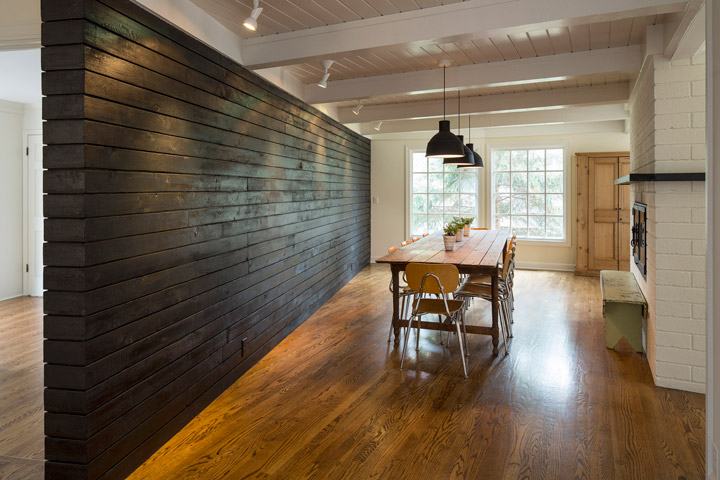 HOMES BY ARCHITECTS TOUR HOUSE #13
Paul Hannan, AIA
4631 Humboldt Avenue South, Minneapolis, MN 55419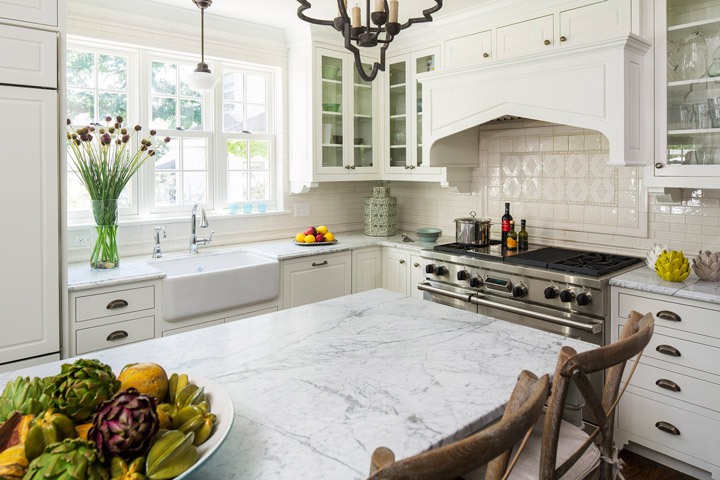 Chip and Teresa's children were growing, and the couple felt their family needed more interior space, as well as a larger yard for the kids to run and play in. As they searched for a new home to buy and/or remodel, it became clear that having their kids stay at their current school was a very high priority. When this home came on the market, we saw the possibilities. It was charming, well cared for, and situated on a fabulous lot. Most importantly, it had the potential to meet the homeowners' needs. As part of a whole-house renovation, we transformed the kitchen and replaced an awkward den with a new light-filled stairway that welcomes you down to a newly designed lower level. On the upper level, the bedrooms and bathrooms were redesigned and a laundry room was added. Additionally, circulation was created around the circular stairway to improve the flow and provide a bit of whimsy. This home will also be featured in the September issue of Midwest Home Magazine.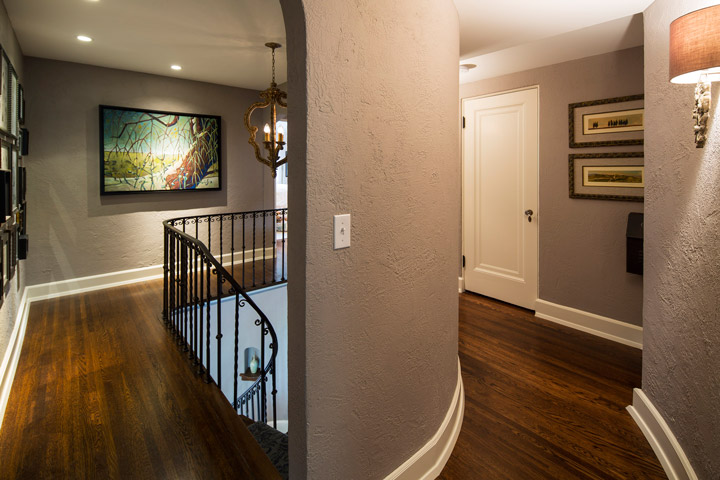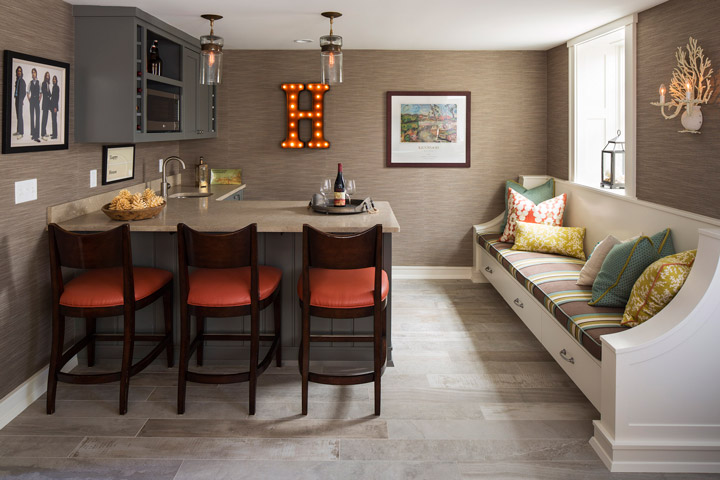 The tour takes place on September 20 & 21 from 10am to 5pm. Hope to see you there!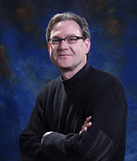 Eric Odor has decades of experience using unique yet beautiful materials. For some more commentary on his designs, take a look at some of Eric's past posts! For more of his work, visit his profile page!