For anyone looking to expand on the typical Midwestern architectural pilgrimage to Taliesin, Frank Lloyd Wright's studio in Spring Green, Wisconsin, consider a trip to Mason City, Iowa, where instead of settling for a 45 minute tour, you can stay—docent-free—in the recently renovated Historic Park Inn Hotel. Constructed in 1910, it is the only remaining Wright-designed hotel in existence, and a rare opportunity to indulge in the scale and intimacy of Wright's Prairie School prowess for as long as you like.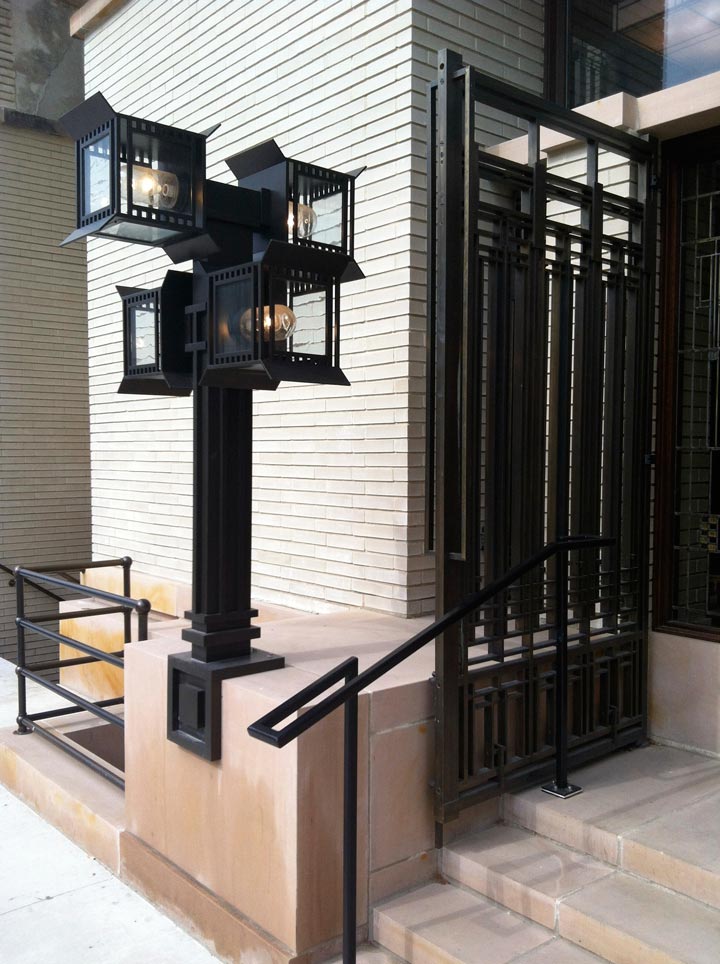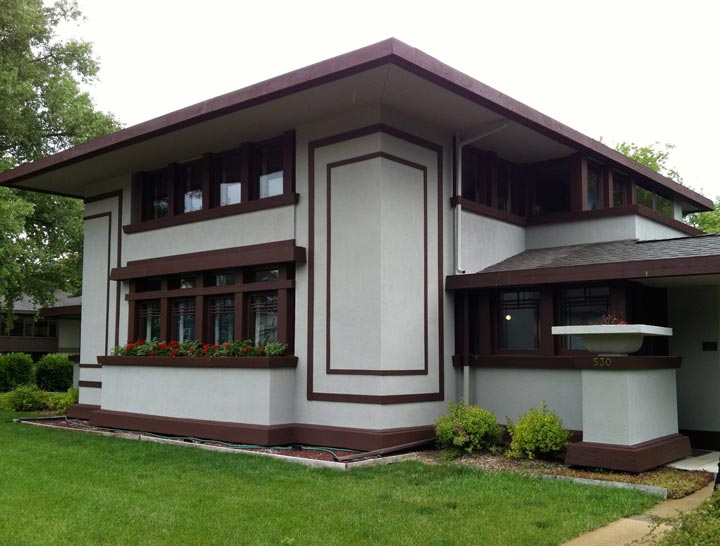 The pilgrimage continues right out the front door with a local walking tour. Mason City, specifically the Rock Crest and Rock Glen neighborhoods, boast the largest collection of Prairie School architecture outside of Chicago. Included in this assembly is Wright's Stockman house, designed for Ladies Home Journal in 1907, as "an affordable, anonymous yet Prairie-Style house for a middle-income family, designed to fit a standard city lot."
Wright's goal was to bring economy to the residential marketplace in a time when the cost of construction was rapidly rising. Published as "A Fireproof House for $5000," the cost now seems astonishingly quaint, and a downright tiny investment for Wright's progressive ideas and talents. Now, for the price of a $10 ticket and tank of gas, you can experience the architect's boldness and skill for yourself.