Join us Saturday, October 7th from 10am-3pm on the MRES Sustainable Home Tour, a free, self-guided event designed to spread knowledge of sustainable living practices.Two SALA designed net zero homes will be open to the public for the tour. See Ohm Sweet Ohm and the Minneapolis Net-Zero Victorian for yourself. Stop by to learn more about the homes and meet the team that made these sustainable projects a reality!
Ohm Sweet Ohm: 2169 St. Stephen Street Roseville, MN 55113
DESIGN TEAM: Marc Sloot, AIA; Joe Messier
PROJECT TYPE: New Construction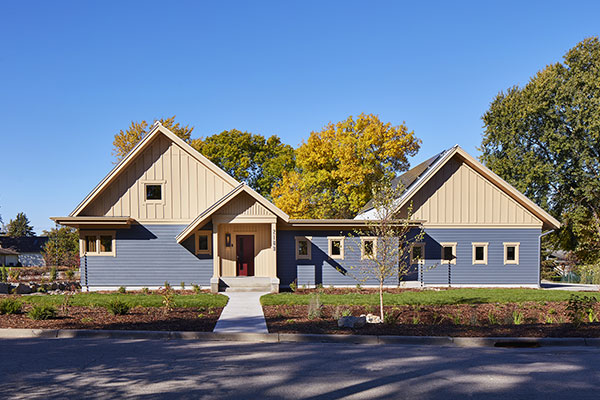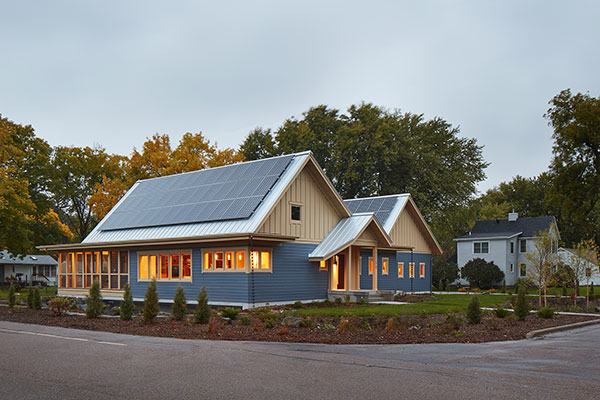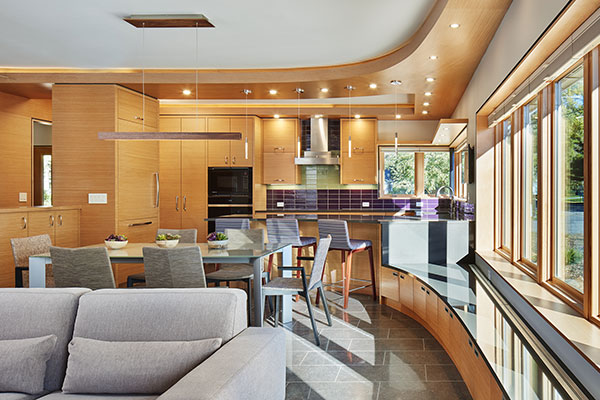 "Ohm Sweet Ohm" is a great example of how a home and landscape with intensive energy efficiency and sustainability goals can also be beautiful, healthy, and integrate into an already established neighborhood of one- and two-story houses. A major project goal was for the owners to reach net zero energy for their house and automobile electricity consumption on an annual basis. To achieve this, careful consideration was given to the overall massing, mechanical systems, detail development and materials selection at all levels. The design enables the owners to minimize energy consumption, it takes advantage of passive solar principles with efficient window tuning, geothermal technology is used and on-site energy production is maximized using roof mounted PV panels.
The design absorbs more than 100% of storm water on site by collecting additional storm water from the street and enables potable water conservation as well. This home also achieved several green Certifications:
LEED for Homes – Platinum
Green Star – Gold
Minnesota Green Path – Master Certified
Living Building Challenge – Net Zero Energy Building (pending)
Minneapolis Net Zero Victorian: 2021 Harriet Avenue, Minneapolis, MN
DESIGN TEAM: Marc Sloot; Katie Leaf
PROJECT TYPE: Remodel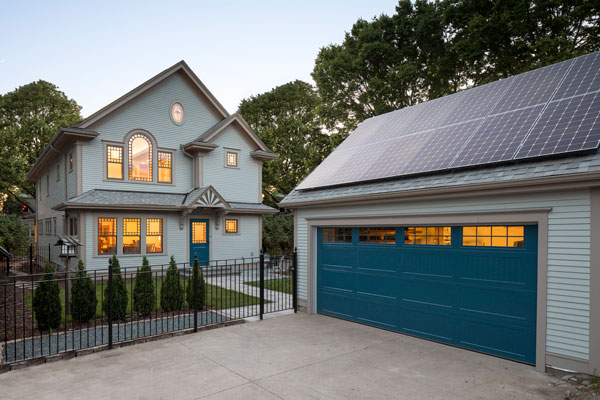 The goals in remodeling this 1907 Victorian were twofold: (1) preserve and enhance the traditional character of the home, and (2) seamlessly reach net zero energy living at the same time.
To achieve this, the architect applied his knowledge and expertise of net zero construction and design insights to revise the layout of the home to support modern living, while adding numerous energy efficiency and healthy home features. He created a whole which is truly greater than the sum of the parts, choreographing design strategies to complement each other like instruments in a symphony. And, many simultaneously helping to achieve both project goals, without you even knowing it.
The philosophy of 'conservation first' is carefully implemented through many innovative features including continuous air sealing and thick exterior insulation from footing to ridge, triple-paned windows, a high-efficiency ground source heat pump heating and cooling system, condensing clothes dryer and water heater which also use heat pump technology and LED lighting throughout. For the energy production that is needed, there is a 54-panel photovoltaic solar array on the house and garage.
Not only does this home delight the occupants, it is inspiring as proof that a charming 110 year-old home can be redesigned with respect to its history and be cutting edge with its energy conservation and technology.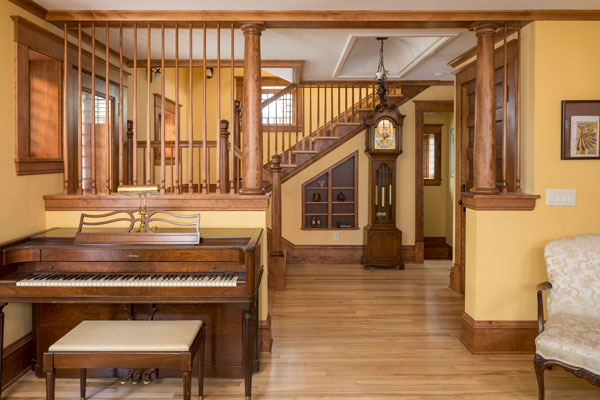 If you would like to know more on the insulation application on this Net Zero home, read Katie Leaf's blog article Putting the 'Zero' into Net-Zero! For more photos on this project, see the Minneapolis Net Zero Victorian project page!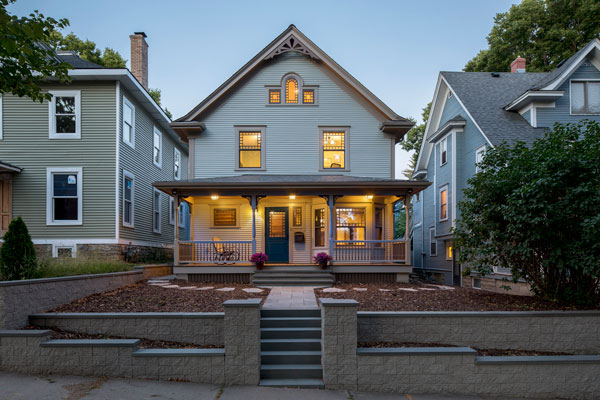 For more tour information please visit the MRES Sustainable Home Tour page. We look forward to seeing you all on the tour!