Doesn't "SALA House" have a nice ring to it? Let me share a little serendipitous tale with you. In 1983 Sarah Susanka and I started our firm when a project came my way due to my knowledge of a treatise titled, A Pattern Language. I asked Sarah to join me in this endeavor as her Master's thesis engaged with ideas from the book. A Pattern Language highlights 253 patterns the authors deemed important in the design of towns and buildings, drawn from cultural patterns across cultures and continents. These commence at the macro scale and end at the micro scale. Examples; #15, "Neighborhood Boundaries", #135, Tapestries of Light and Dark", #242, "Front Door Bench".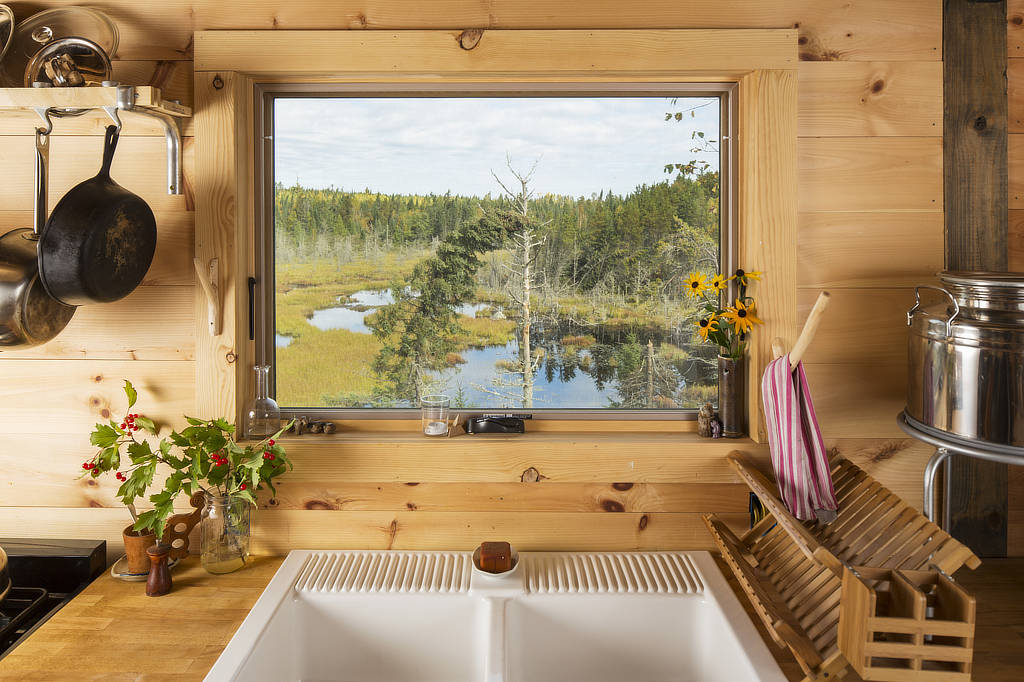 Our clients, the Johansen's, had identified 27 patterns they thought important in the design of their modest home. These included; #136, "Couple's Realm", #139, "Farmhouse Kitchen", #197, "Thick Walls", and #203, "Child Cave". Their home became the gathering point for neighborhood children and was affectionately named, "The Hobbit." Since that esoteric beginning and a couple of thousand designs later, only a few clients have arrived with patterns in hand, although it's likely that we slip a few patterns into each of our designs. And it's a push for us to ask new clients to read the 1200 page tome before we begin their project.
On a recent project for our clients Steve and Susan on a property near Ely, they had highlighted over 71 patterns for their small cabin. These included; #105 South Facing Outdoor Living", #109,"Long Thin House", #117,"Sheltering Roof", #133,"Staircase as Stage", and #144, "Bathing Room". This cabin has been a big hit for their family of five and friends, and can be found in The Family Cabin, pages 188-193.
A few weeks ago I had reason to be researching the early work of Christopher Alexander, principal author of A Pattern Language. He was a University of California Berkeley professor but also a practicing architect. I was searching for his first home design following the 1977 release of his book. In 1983, the year Sarah and I began our firm, he completed his first house for clients Andres and Anna SALA!!!
Well go figure, why did it take me 38 years to find out this crazy coincidence?