Designing shelter is fundamental to architecture, so experiencing shelter in all its various and available forms is key to understanding structure, durability, comfort, and manipulation of experience. For this architect, it also proved to be a real adventure!
We set off last weekend to explore Glendalough State Park in western Minnesota. We booked a canoe-in campsite for our group of four across Annie Battle Lake from the Historic Lodge, former summer home of Minneapolis Tribune owner, F.E. Murphy, and after 1941, the Cowles family, who donated it to the Nature Conservancy in 1990. I was desperate to get into the charming cedar-shingled Lodge—which, according to park displays, had proudly sheltered Presidents Eisenhower and Nixon, and Vice President Mondale—but it was reserved for a family reunion, sans secret service.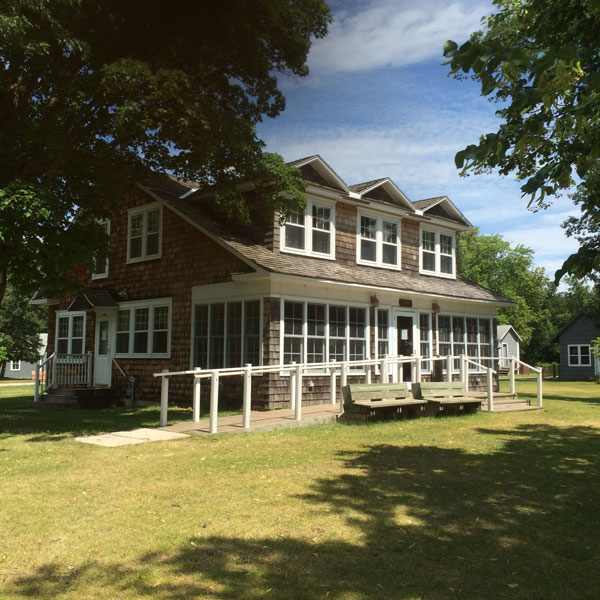 Though seasonably hot and humid, continuous breezes across the park's three lakes and ample deciduous hardwoods made what we could access—nearly 3000 acres—comfortable and enjoyable. That is, until the weather created unexpected opportunity! When the same storm that twisted the Brainerd International Raceway into a Frank Gehry façade rolled towards our site in an ominous wall, we quickly found ourselves racing (by car, thanks to advance cellular weather warnings) towards the lodge. While waiting it out in the safe-though-seeping basement, I couldn't help but wonder if I was getting a tour even our former world leaders had missed?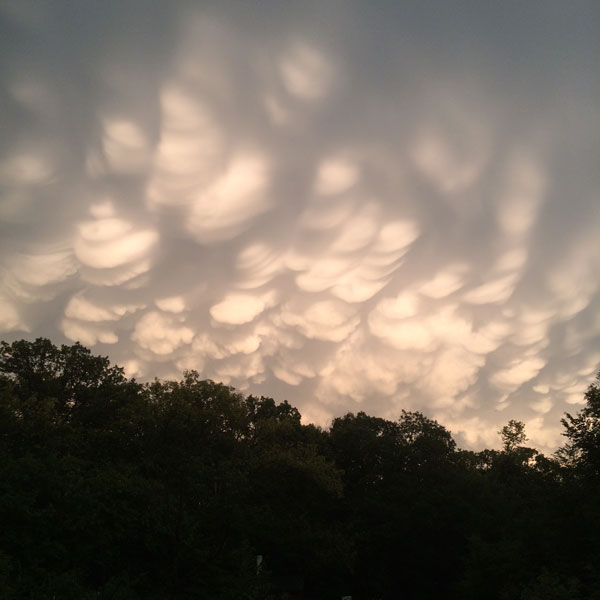 When the downpour subsided and trees returned to upright, we emerged from our storied shelter wondering what we'd find at our campsite. In anticipation of disaster, we sought an upgrade to a yurt near our campsite. It had also been occupied for the weekend but had appeared available before the storm came through. The park ranger verified we could spend our last night in it and gave us the key.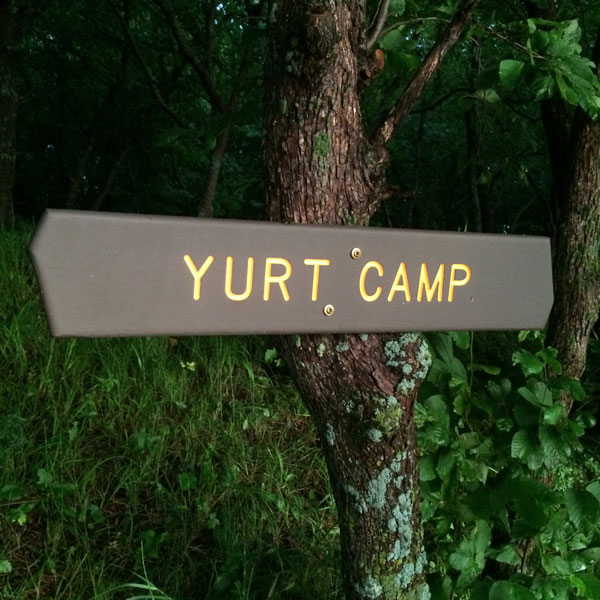 If you've not heard of a yurt before, the portable round tent-like structure traditionally housed nomadic people in central Asia. The prefabricated modern version—ours from the Colorado Yurt Company—is a tectonic study in shelter. Visually, it's prefab for Hobbits—leading us to refer to our new, temporary site as the Shire—but structurally, it's a constructed diagram of design.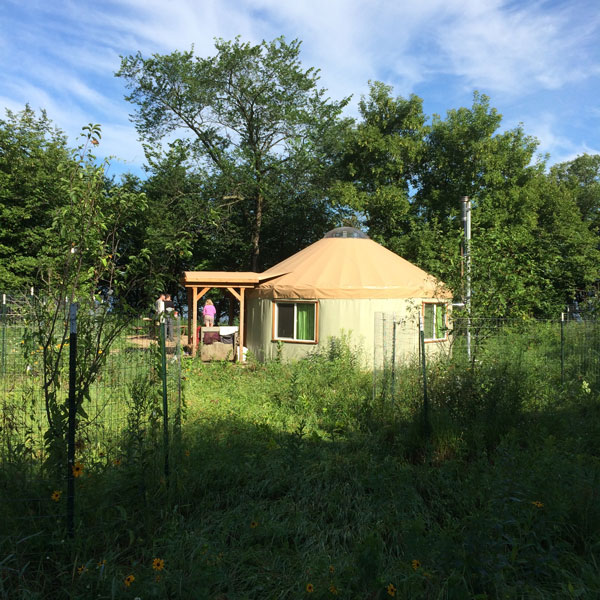 The round shape reduces wind load by eliminating broad faces for it to hit. Additionally, the diagonal frame—like an old school baby gate curved in a large circle—resists the remaining lateral forces by distributing them to the top and bottom of the frame where they are bound by a large concentric cable and floor diaphragm, respectively.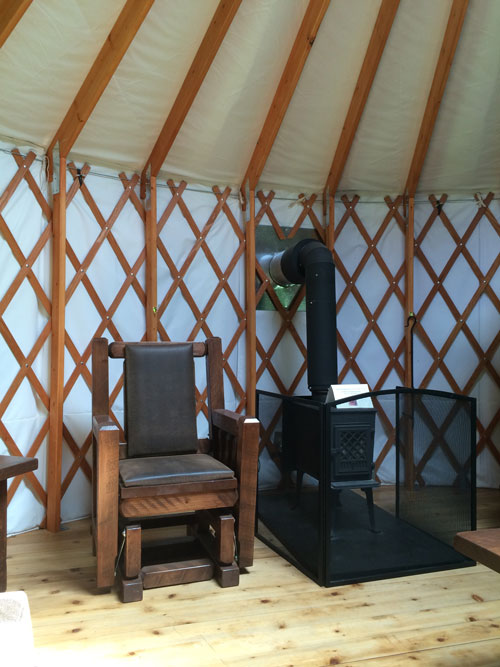 At the roof, the rafters are secured by the same concentric cable. Similar to a rafter tie, it keeps the rafters from pushing the top of the wall out when gravitational load is applied (i.e. snow). Instead of working as a tie, however, it's a twenty-foot diameter belt.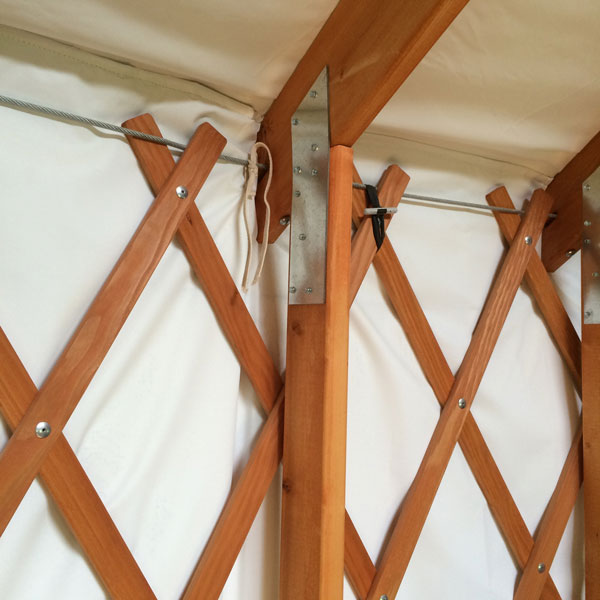 At the apex of the roof, is a clear polycarbonate dome. The frame of the dome is an example of a compression ring, resisting the force of the rafters falling in. The dome itself is strictly for light and ventilation, non-structural, but equally important aspects of shelter.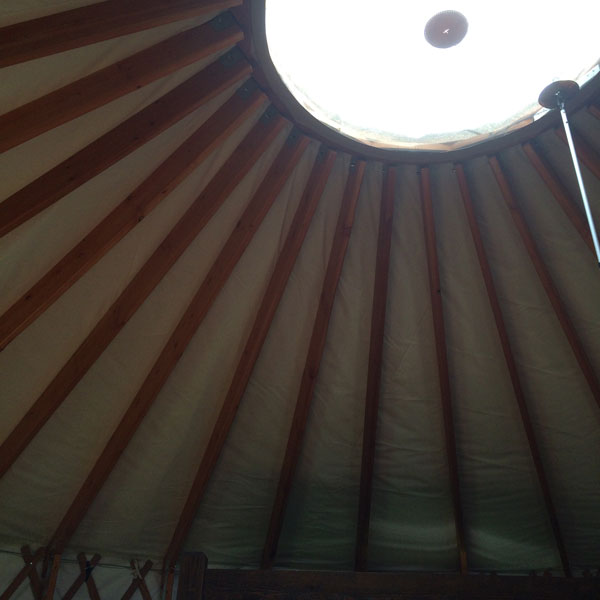 In addition to components of the structural frame, there are obvious details ensuring durability and comfort, too. The puffiness of the exterior wall wrap suggests an insulating blanket, clearly of a minimal R-value, but enough to take the chill off. And the tarp-like exterior surface is visibly extended over windows and doors providing a flashing to drip water away from those openings.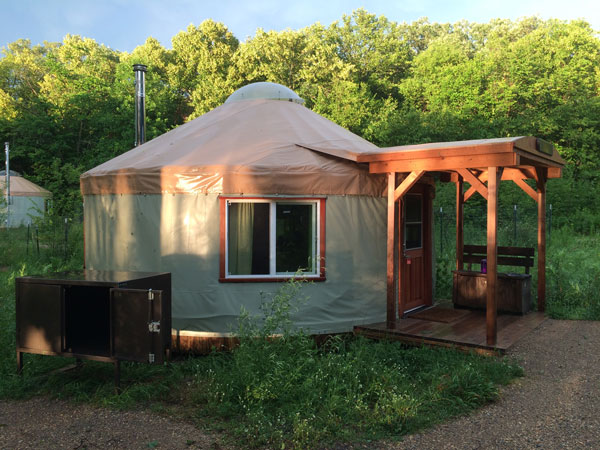 I was the only one of us examining our yurt with such fascination, but none of my group was surprised. I've certainly geeked out over less interesting things. The yurt comfortably sheltered us from another downpour that night, and though we didn't experience it in the wind, it greatly increased our physical and psychological sense of shelter shaken earlier in the day. While I'm highlighting the design of the yurt, I'm NOT RECOMMENDING YOU RIDE OUT A SEVERE STORM IN ONE. If, however, you're looking to experience a three-dimensional diagram of a comfortable and charming prefabricated structural system, look no further. You can even enjoy a little nature while you're at it!