On a recent visit to the Bay Area my wife and I were fortunate enough to visit the San Francisco Museum of Modern Art (SFMOMA) and its newly opened addition. The original museum, designed by the Swiss architect Mario Botta, is a very compact and highly refined geometric red brick structure with a beveled white and black cylindrical skylight hovering over the central circulation spine.
The new addition, designed by the Norwegian design collaborative Snohetta, is a white bar structure with a sensuously curvilinear skin made of fiber reinforced polymer panels that serves as the perfect backdrop to the original Botta structure. Much like the Gwathmey Siegel Kaufman addition to the original Frank Lloyd Wright design of the Guggenheim Museum in NYC, the Snohetta addition is also a lovely counterpoint to the original iconic form, but in reverse. The original NY museum is curvilinear with a rectilinear addition, and the original SF museum is rectilinear with a curvilinear addition.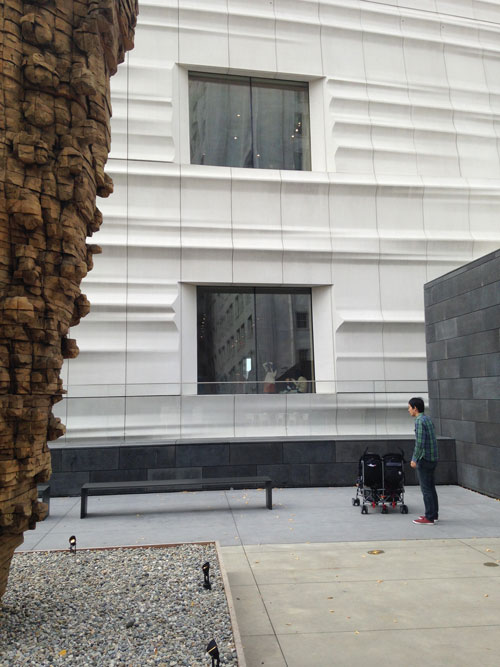 The Snohetta addition is masterfully inserted into a tight urban tapestry of adjacent buildings and thoroughfares. The resultant 460,000 square foot structure is a thin bar of stacked galleries and offices efficiently accessed by straight run stairs overlooking an existing rooftop sculpture garden to the east. The base of a new chasm, formed by a lustrous white wall of the addition and an existing two story dark "green" wall, serves as yet another sculpture garden spanning a vehicular street, one story below. The exterior undulating surface is composed of approximately 700 uniquely shaped panels that are said to have been inspired by the fog and waters of the San Francisco Bay.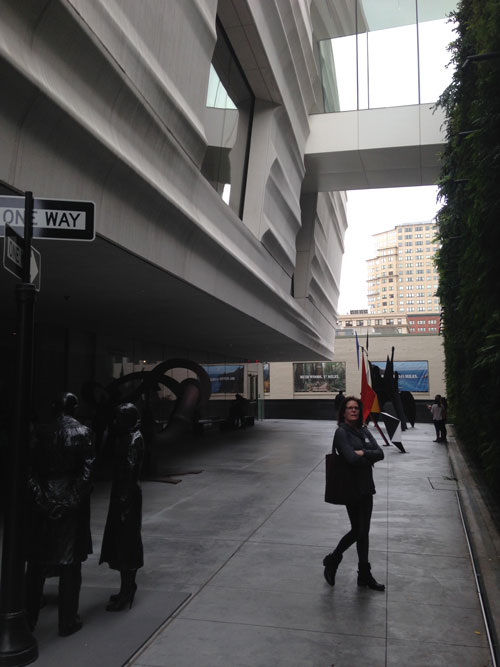 The minimalist interior is primarily composed of white walls and maple floors with punched maple window seats flanking the stair and its landings. This restrained palette makes for quite an elegant backdrop to the stars of the show.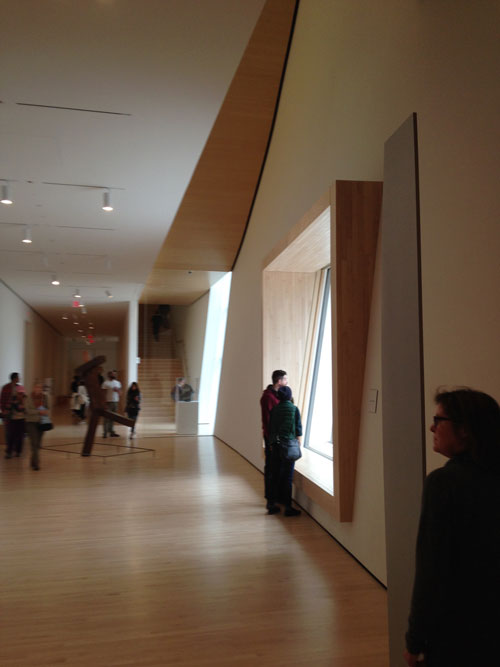 Which brings us to the greatest surprise, the Art. What a fabulous collection of contemporary art! Having visited the original Botta building dozens of times over the years, we were shocked and amazed by the depth and variety of the permanent collection. We experienced gallery after gallery of paintings, photography, assemblies, sculptures, and multimedia installations that we had never seen by a busload of artists we had never heard of before.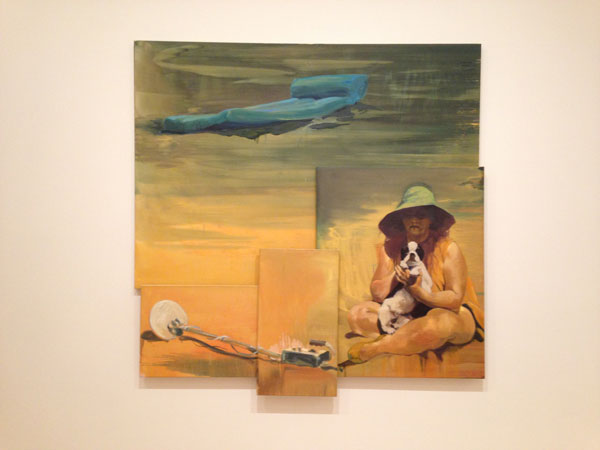 And the final gallery is In Situ, the new restaurant designed by Aidlin Darling Design. The dining areas employ an engaging collection of elemental materials and forms that greatly enhance the eating experience, but here the art is in the food. The restaurant is a gallery of rotating recipes on "loan" from other chefs around the world, all prepared by local three star chef, Corey Lee.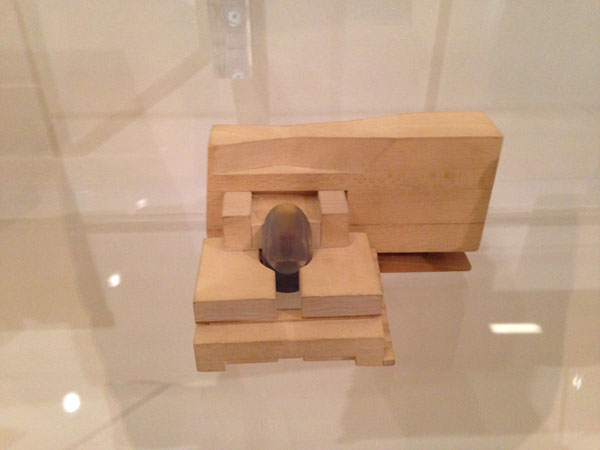 We left the museum delighted with the addition, but quite literally stunned by the art.