A change would do you good. That's right, Sheryl Crow, we think it would, too! So as we approach the 10-year anniversary of our Nordeast office location a highly engaged and collaborative team has taken on the challenge of herding the rest of us into generating ideas and feedback to improve our conference room spaces.
In our previous Minneapolis location along the Mississippi, the conference rooms were warm and homey, bathed in natural light and surrounded by old brick and burlap-covered acoustic panels. They incorporated glass sliding and terrace doors to demonstrate products commonly used in our residential projects, and a hint of nostalgia.
When we moved in 2006—in an effort to keep workstations around the naturally lit perimeter of our office—we grouped the conference rooms of our current space to the interior. We used translucent polycarbonate panels to draw daylight in and reduce clear views. We incorporated sleek IKEA cabinetry, frameless swinging doors, and classic Mid-Century fixtures. As part of the team responsible for the design, we saw it as a response to a more urban environment and shift in the breadth of our work, but I am also willing to entertain the criticism that we rode the pendulum too quickly past process and research.
In the intervening years, we've allowed complacency to overshadow poor acoustical separation, loud mechanical systems, and dim lighting. Architects and shoemakers have a lot in common. While our work for clients is explored and refined in each new iterative solution, our own space is all too often subject to neglect. We have shoes, but fit and fashion are waning.
So at this year's holiday party, amid feast and cheer, our courageous team asked engaging questions: How might we make the space better for collaborating with clients and colleagues? How can [the conference rooms and reception area] better welcome and inspire visitors? How can it better reflect our work and firm directly? The team gifted Post-it notes and encouraged us to stick our answers right on the walls.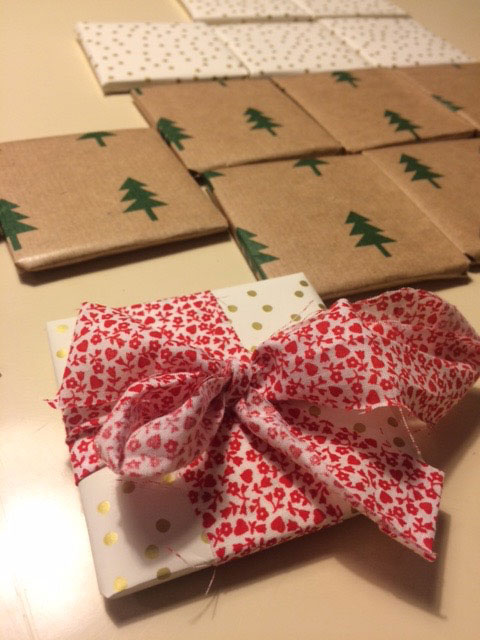 Many were practical, others aspirational, some critical, even a few existential, but all support change designed to improve our collaboration, work and experience. We hope the result, the design, and the process, will be gifts to us—and our clients—for the next decade.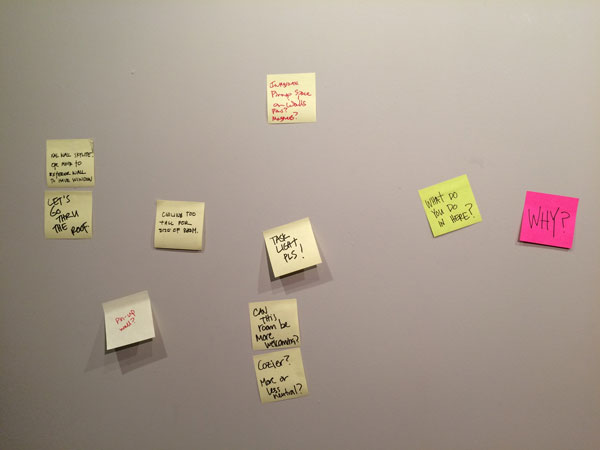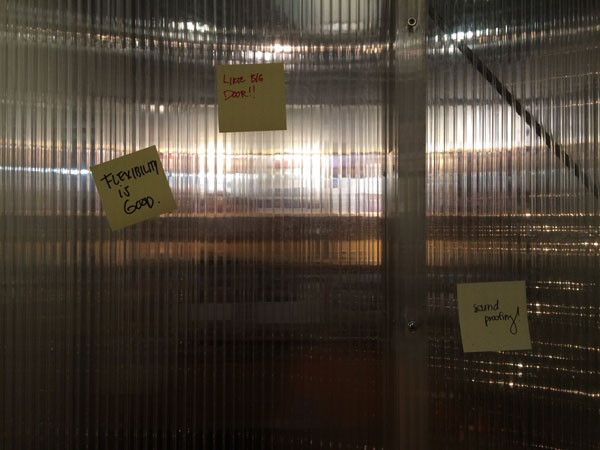 Cheers to the changes—the humbling and extraordinary—in your lives, and a happy and healthy future in which to enjoy them!