This is a follow up article to Dale's post last year about his WEE Cabin project in Ely, Minnesota. The cabin is now 99% finished, and as you can see it's looking great. The WEE-Heat (an accompanying sauna) is also in place on this minimal, yet fantastic site. Here's Dale's article with some updated photos! (All photos by Dayna Mase)
I've often found it difficult as an architect to serve those clients who want the most minimal cabin. This is not for lack of ideas for a low cost building solution but rather the challenge of finding a builder willing to do the construction of a modest cabin. So I'm excited to report that in the Ely, Minnesota area I've been able to match up with the perfect expeditor, Eric Mase of the WEE CABIN Company. You see Eric likes them small because that fits his method of construction.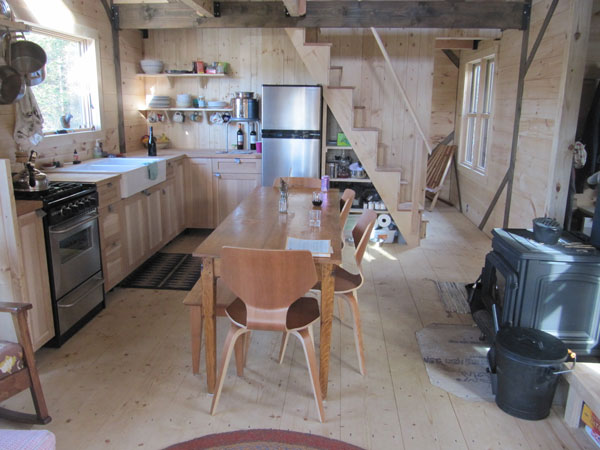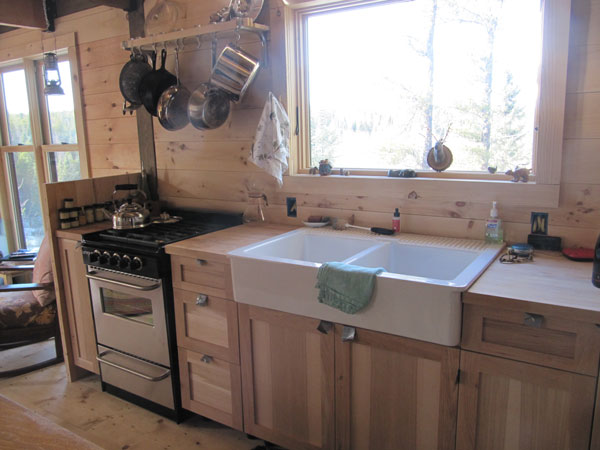 WEE Cabins are modest because Eric builds them by erecting a timbered wall system and adjacent to the frame erecting the timbered roof. He is therefore able to build on the ground without the use of scaffolding and with just one assistant. The roof is then lifted into place with a small crane accessible to back road and in – the – woods locations. Eric feels that the end product should look as if it was magically dropped in from the sky, leaving plenty of vegetation around.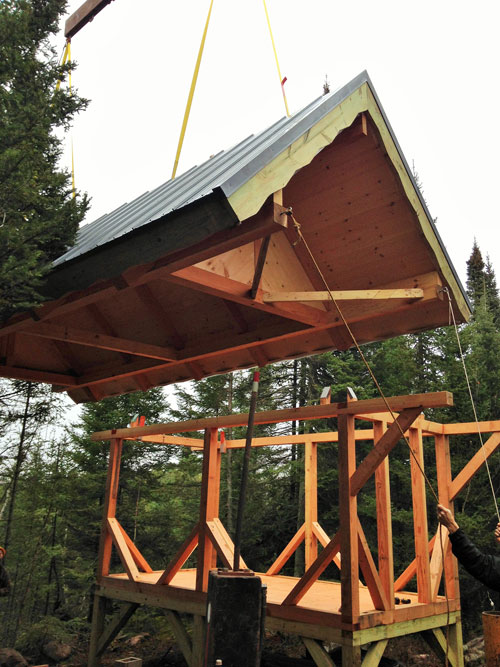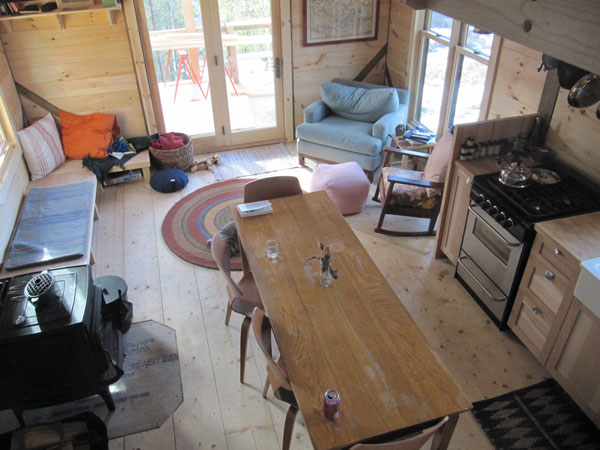 Eric and I have recently teamed up for the WEE-Ely cabin and its sidekick, the WEE-Heat, a sauna. The cabin is 14' x 27' and has sleeping lofts at each gable end. Add a mud room and a screen porch and you've got a very cozy off grid cabin for a family of four.