My husband and I are excited new owners of a Chevy Bolt EV, so when an upcoming site visit for a new cabin in the Lutsen area presented the opportunity, we jumped at the chance to test out our new car on a mini road trip. To break up the drive, we planned to spend a bonus day beforehand at my parent's cabin on the south shore of Superior—an added EV challenge! We studied charger locations, made a plan, then packed up the Bolt and struck out north on I-35.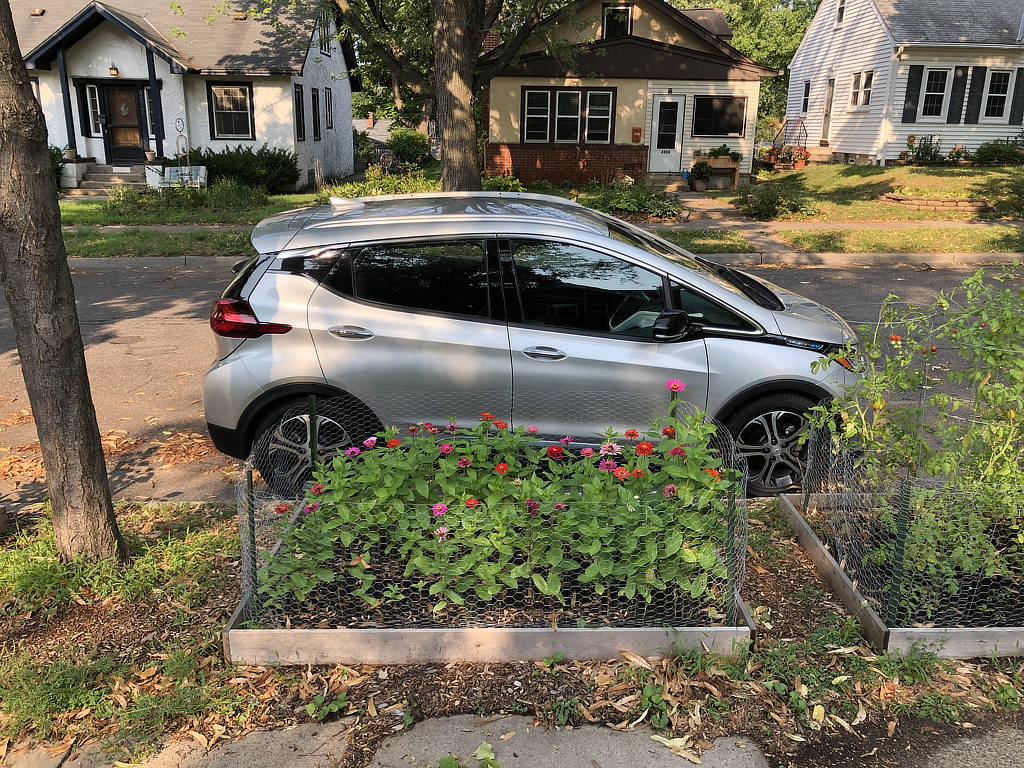 By Hinckley, however, we began to notice that our estimated range was dropping much quicker than had been, well, estimated! Suddenly we were unsure whether we could make it to our planned first charging stop at Canal Park in Duluth. There were a couple factors working against us: first, we had not yet been able to get our home charger hooked up by Xcel and thus couldn't start our trip with a full battery. Second, we had not anticipated how quickly our range would drop at freeway speeds with the AC on!
Luckily, we had been using the Plugshare app which helps EV drivers find charging stations, and we quickly located a fast charger in Sturgeon Lake just off the freeway. After a pleasant supper at a picnic table nearby, the Bolt was sufficiently charged up and ready to go. Crisis averted!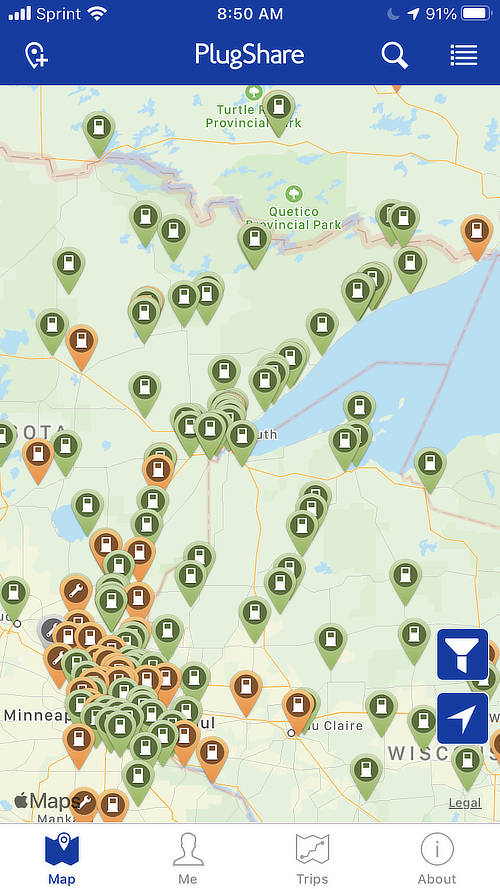 After that incident, northern Wisconsin seemed a more daunting land because there are NO chargers between Superior and Bayfield, so we decided to stop at Canal Park anyway to top off before heading out into the wilds. A stroll and some ice cream provided a suitable diversion, and the slower speeds along Highway 13 didn't drain the battery nearly as quickly as before.
The morning of the site visit it was back to Duluth for a charge and a coffee, then up the north shore, where Level 2 chargers (slower, but still useful) are sprinkled along Highway 61. As EV owners, we were now noticing them more – i.e., Tettegouche has two in the parking lot of the visitor center so you can charge while you hike– not bad!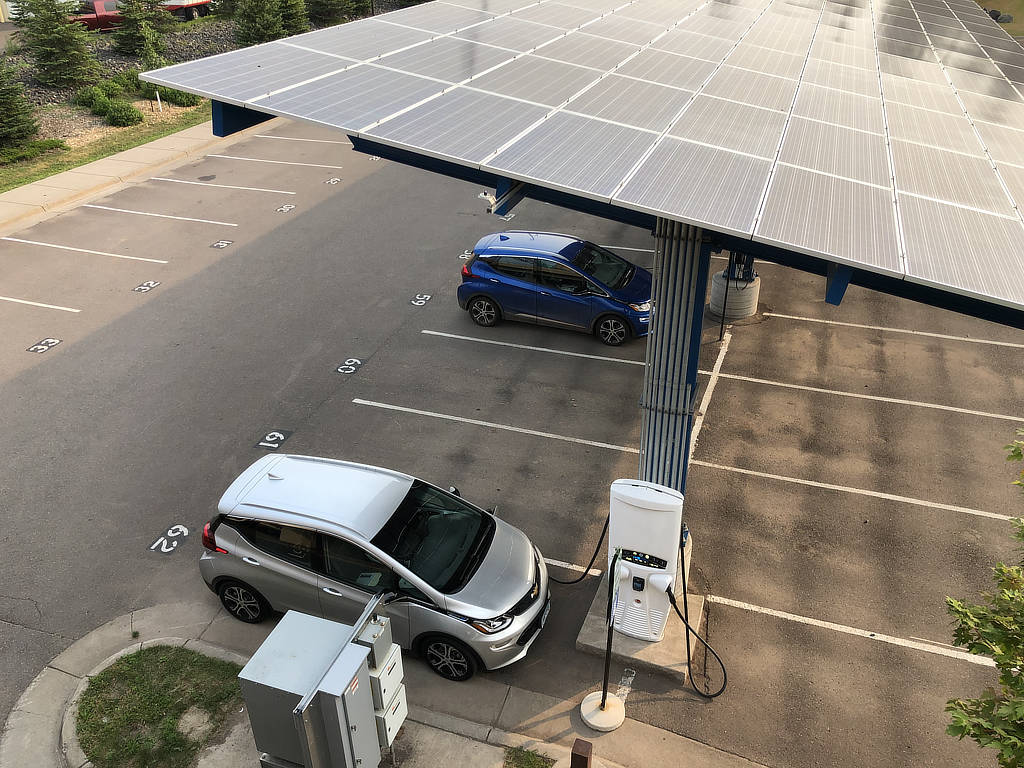 Fast chargers compatible with our Bolt (we need "CCS/SAE" as opposed to "CHAdeMO" or Tesla) are available at the general store in Lutsen as well as in Grand Marais and Grand Portage, for those who wish to venture further up the shore. We enjoyed a late lunch at the picnic tables near the Clearview General Store after I met delightful clients at their beautiful, quiet property on an inland lake.
So why is this architect writing you a blog on EVs? Well, especially these days the conversations on architecture and climate change are inseparable, and while not the entire solution, EVs are certainly a piece of the puzzle. It was a fun experiment taking our EV a bit farther afield but the most valuable lesson was finding that it can be done! Sure, it was a slower trip. In the end, we might end up driving 65 on the freeway to maximize the distance we can go between charges. But perhaps it wouldn't kill us all to slow down a bit and consider the impacts of our lifestyle (and who wouldn't benefit from a break for a hot cup of coffee or a walk along the way?).