Every fall I speak to a classroom of students at Jefferson High School for their annual career day. I've taken to calling it my So You Want To Be An Architect? talk. It begins with this image and a question: Is this architecture?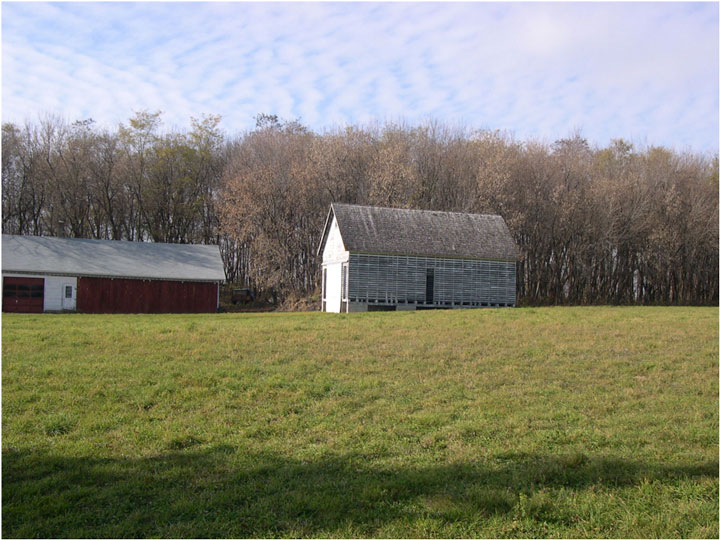 I became enamored with this little outbuilding a decade ago over frequent drives to visit my grandparents. On the crisp and perfect autumn day the image was shot, I went prepared with a camera, and even the clouds were in my favor.
From the condition of the driveway and house in the distance, the farmstead is still occupied but the state of this perfect little building appears frozen in time. Part of my fascination is in its unknown story. Where are the children that undoubtedly hid in its recesses during suspenseful games of hide-and-seek or kick the can? Did the farmer rush to close the building up at night to join his family for dinner, or did he linger in the partially opened barn door to enjoy a smoke and the accomplishments of his day?
The building will never answer those questions for me, but it does give away others. The familiar wood slatted sides housed corn or wheat, a harvest to be stored and dried. The gleaming barn doors on the gable ends slide symmetrically to each side allowing machinery to be protected and conveniently driven through. The vertical framing revealed like a weave behind the horizontal cribbing indicates the logic of the structure. What fascinates me most, however, is the narrow vertical reveal in the center. What was its function? It's too narrow to be a door, and too intentional to be accidental. Whatever its reason, its placement and proportion are beautiful, and its existence in this otherwise purely functional building is transcendent. That, dear students, is indeed architecture.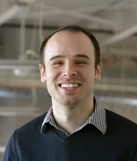 Bryan Anderson recently became a principal at SALA Architects and has years of experience in design that you can see on his profile page. The question is now turned to you. What seemingly simple structure or detail have you always admired or found unappreciated? Do you have any in your own home? Possibly you have a subtle addition with a story behind it like Bryan has. We'd like to hear about it!