The Urban Green project by Eric Odor made front page of Houzz this week for a defining attribute of this home, its house number. This typical front facing exterior fixture was made prominent with some extra attention to detail and design.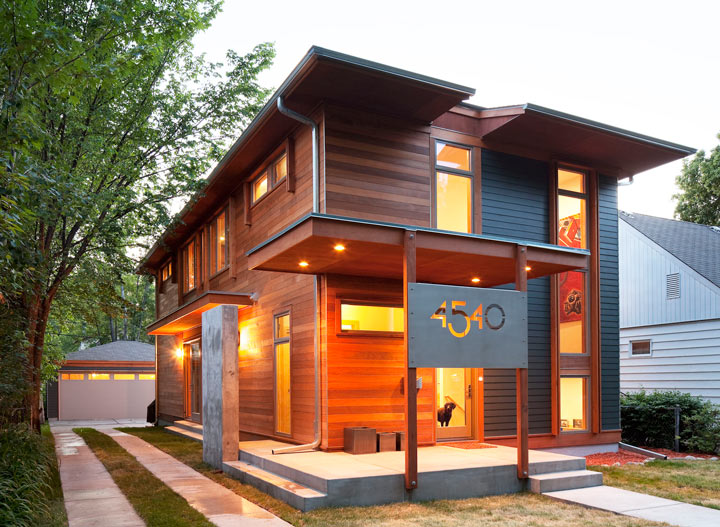 The simple elegance of form and material made Urban Green the perfect backdrop for some bold and beautiful graphics. Conceived as a counterpoint to the iron gray siding and the clear cedar boards, this bead blasted stainless steel plate leaves no doubt as to the address of this humble home. As fate would have it, the owners knew a graphic artist who designed the typeface for the numbers and we were off and running. We used stainless steel plate with 90 degree hems at the borders for its strength and durability, and bead blasted it to attain a matte finish that would hide any future blemishes. The numbers were laser cut into the plate, and the finished sign was then bolted to the two 4×6″ cedar posts and the composition was complete!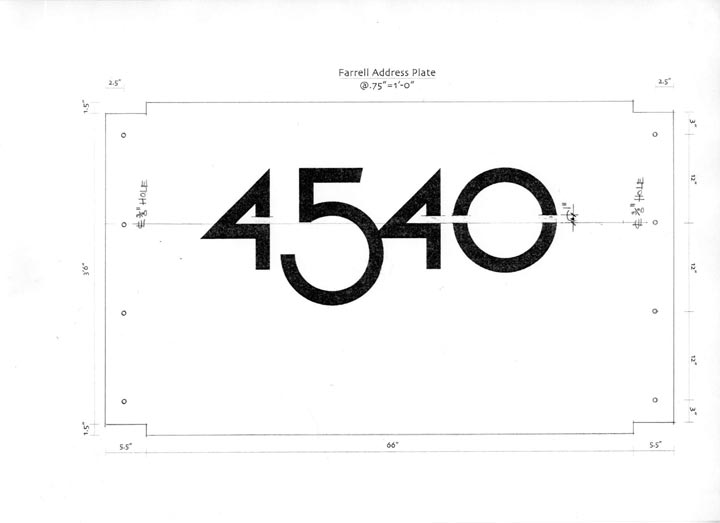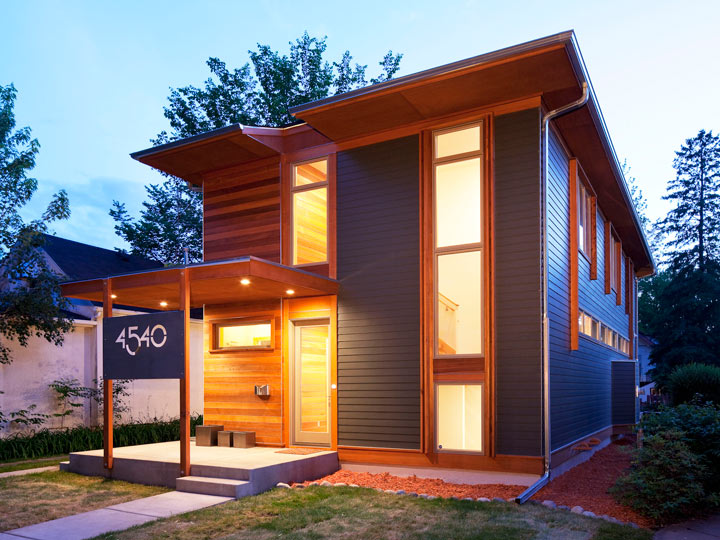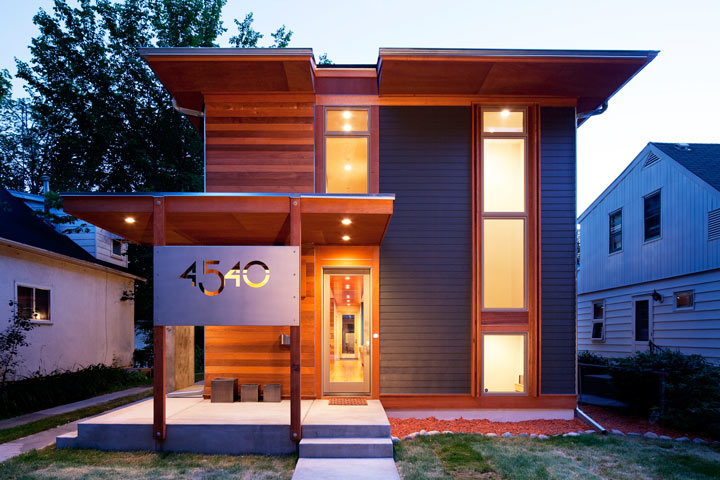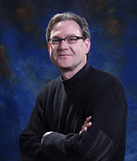 Want to see some extra images of Urban Green and a project board of its layout, visit the Pinterest board at SALA Architects' Pinterest page. For more innovative projects by Eric Odor, visit his profile page! If you'd like to see other house numbers from the Houzz article, scroll below!