My summer began somewhat mysteriously in the year 1899—at least a few hours of it. My partner and I were enjoying a weekend exploring Lanesboro, Minnesota, and at the recommendation of a friend (thanks, Joel!), set out to find Historic Forestville in Mystery Cave State Park. What began as a predictable tour through a small state park led to a magical experience straight out of Brigadoon! Historic Forestville is a Minnesota Historical Society site staffed regularly by a dozen or so enthusiastic and entirely unselfconscious volunteers in period costume.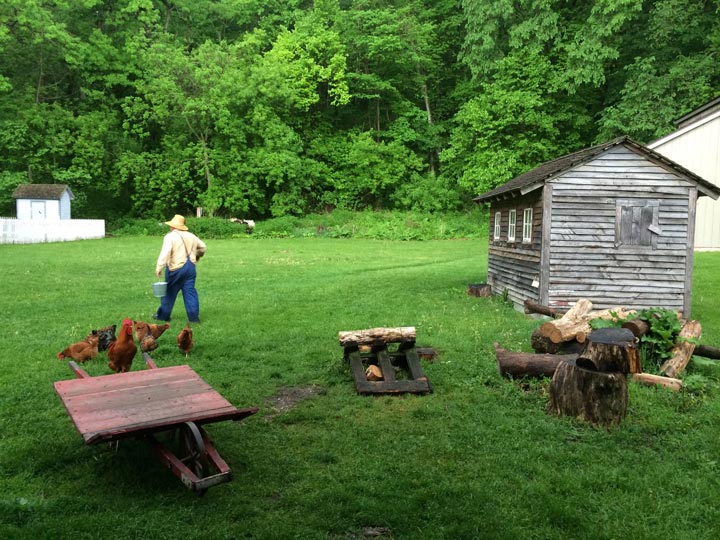 My retention of historic facts and events is embarrassingly limited, but pin up a placard next to a detailed diorama and you have my attention. The only historical presentation more exciting for an architect—or at least this one—is to place the lesson in the original. Welcome to Historic Forestville!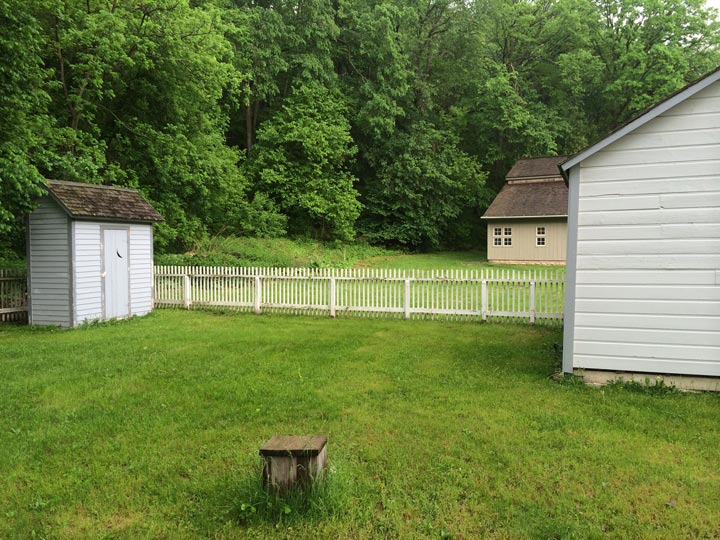 Forestville Outhouse
What remains of this once thriving company town is an early mixed-use development created and preserved by the Meighen family, including the original general store, attached residence with "modern" kitchen, and several outbuildings. All are part of the guided, immersive tour. Notable were the timber framed mill building (with bark and all), red barn with innovative cable-suspended loft and drive-through carriage parking, and preserved general store with many original home goods.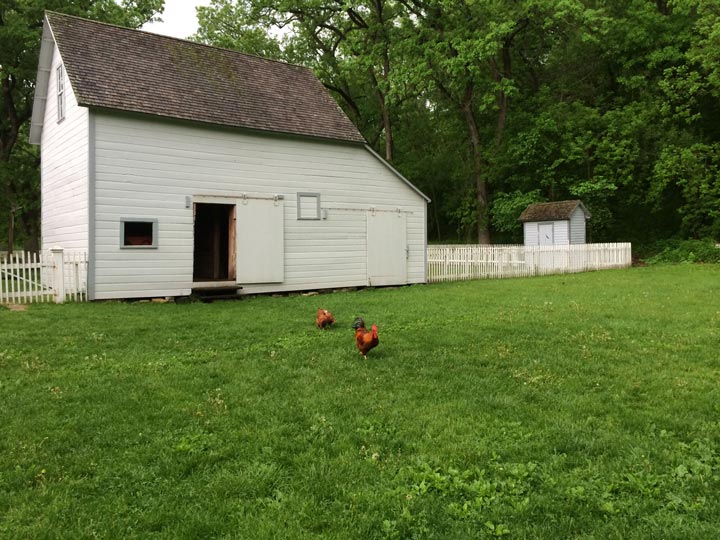 Forestville Feed Mill
The buildings are pure function. Few design lessons will be learned in Forestville, but much can be gleaned about scale, vernacular site planning, durability, and the elasticity of wood over a century. These buildings didn't require technological building advancements in smart vapor retarders and self-sealing rubberized membranes. Rather, their longevity is achieved with centuries old technologies of simple overhangs and sloped wood sills.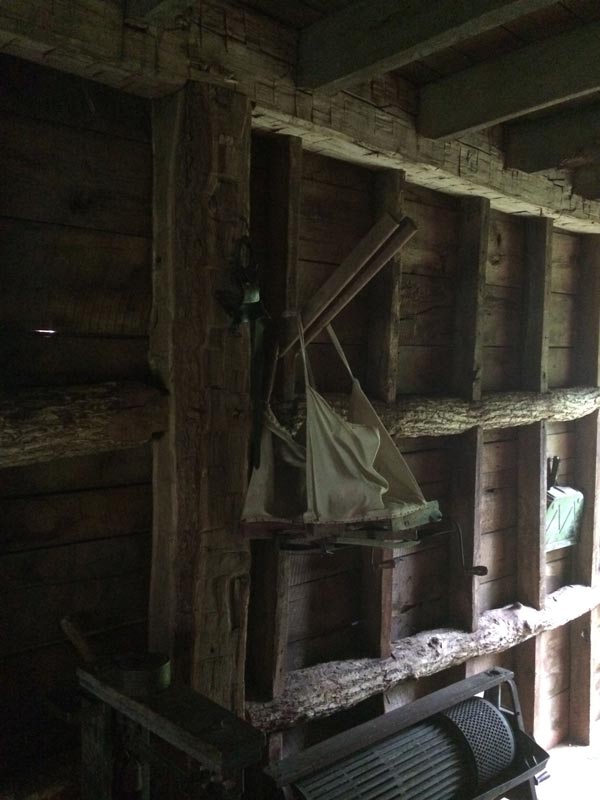 Forestville Feed Mill
Our visit ended in a climactic return to reality when an oncoming thunderstorm prompted the volunteers to break character and recommend a quick departure from the valley. Historic Forestville disappeared in the rearview mirror under a heavy downpour almost as quickly as it had appeared, but the architectural impression remains thanks to a pioneering family, a group of dedicated volunteers, and the Minnesota Historical Society.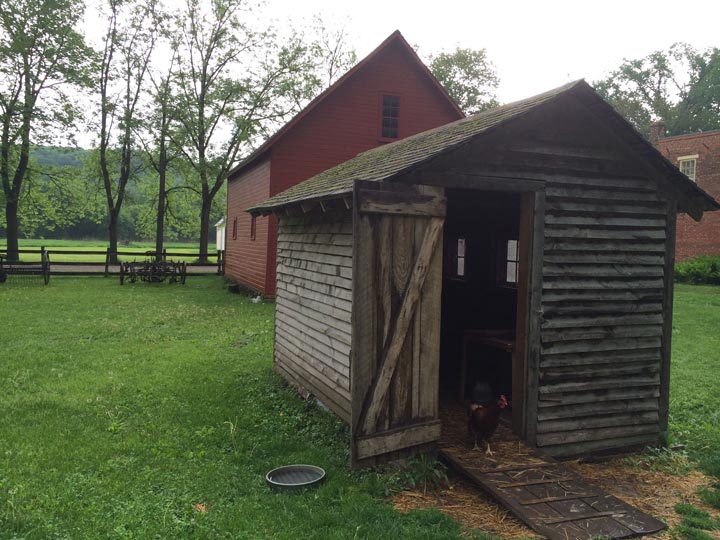 Forestville Red Barn
For some extra fun over your Labor Day weekend, Historic Forestville is hosting a dusk tour Light of the Lantern Saturday, August 30th!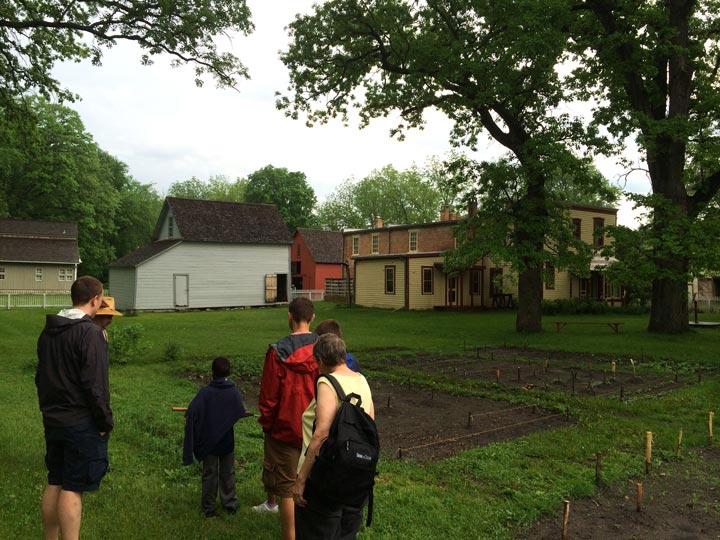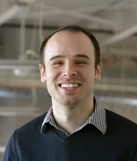 Bryan Anderson recently became a principal at SALA Architects and has years of experience in design that you can see on his profile page! To read more from Bryan on renovations (including his own house), check out some of his prior blog posts! If you're a fan of Pinterest you can also follow Bryan's board on SALA's Pinterest page!