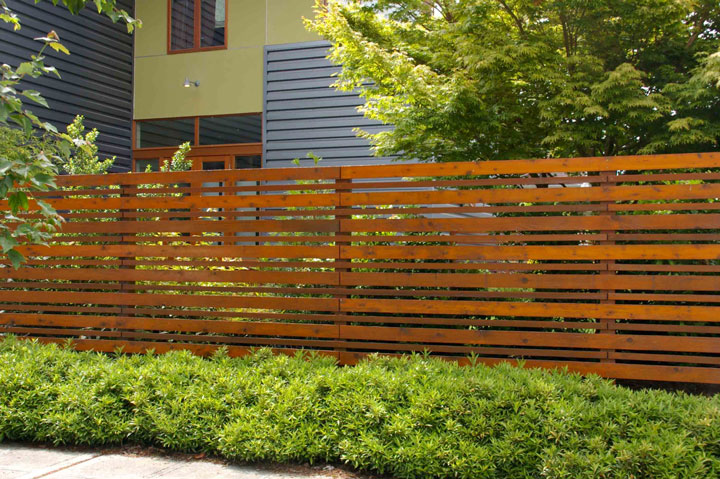 Yes, you read the headline correctly. The type of fencing around properties has turned into a recent trend. This flavor of the week appears to have started in the Los Angeles area where neighborhood house tear downs / large rebuilds are highly abundant (sound familiar South Minneapolis?). Typically these homes are one story bungalow ranch style and often there is a large backyard that the new foundation extends over. Lately it seems like every last one of these rebuilds are incorporating a horizontal plank fence. Some use blonde wood, some use darker wood. Some use alternating depths on the planks. Some have spaces between the planks. Sometimes metal is worked in to offset darker woods. All of which create a very distinct and modern looking finish to a property. This design is also very functional as well since sight lines are at a minimum, which makes the horizontal esthetic very private.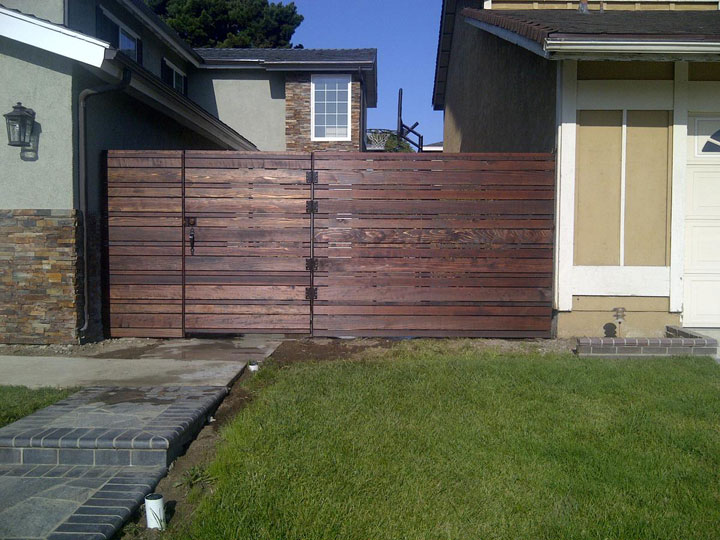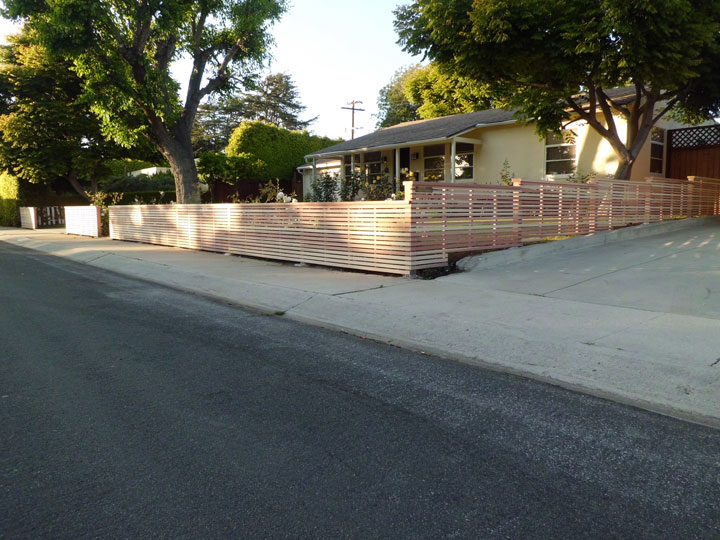 A side attribute is many of these new fences also use Sans-serif font for the house number. I'm unaware of what the science is behind this detail, but nevertheless.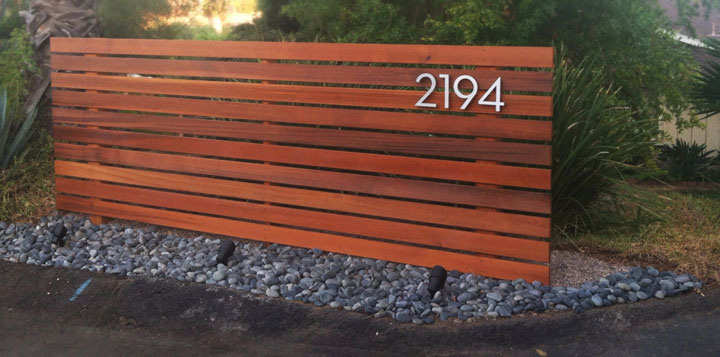 It's interesting to note that fences throughout history have been built horizontally, but made a sharp turn towards vertical in neighborhoods about 30 years ago. This is partially due to residential pool ordinances that required fences to be 42" and difficult to climb around swimming areas. This design stipulation eventually made its way to more lot locations like front yards as a gate design.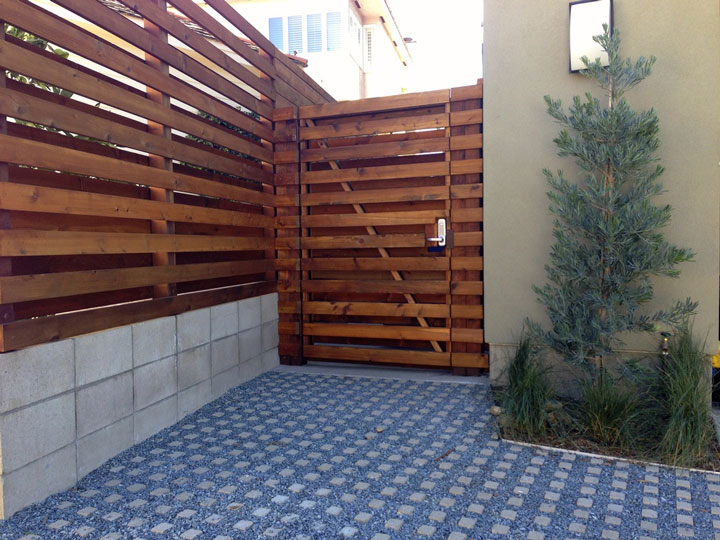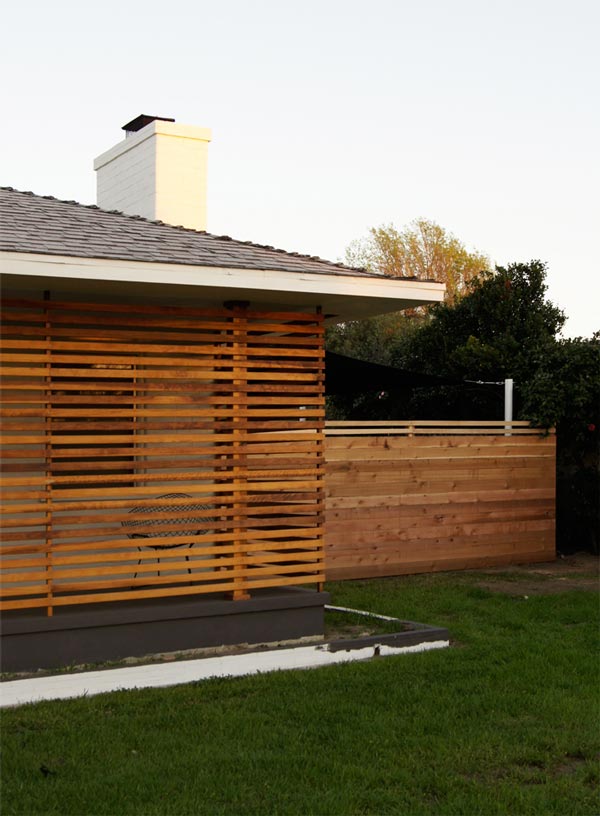 Possibly a reason why this trend sparked in California is this type of fencing is everywhere in wine country. Havens like Napa and Sonoma often have long sprawling horizontal wood fencing that gate entrances and guide visitors to tasting areas.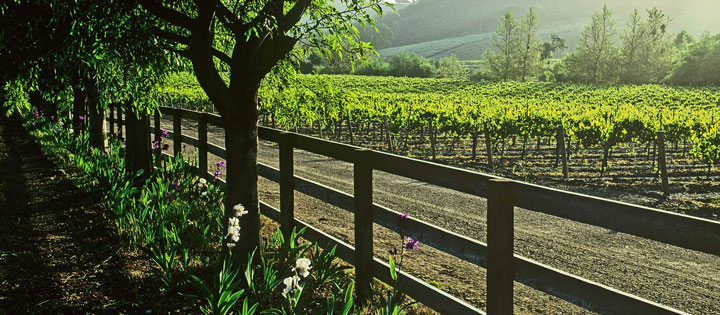 It's interesting to note while looking at these horizontal wood plank fences that at one point the picket fence was a new trend. There was a time when the wrought iron spike look was a fad. At what point does horizontal wood plank fencing begin to look outdated? Since this fencing does have such a distinctive look, chances are when it does go outdated it will look really outdated. How long does this current trend ride before the masses start saying, "Look at that old house with its horizontal wood planked fencing. How dated. That's so 2014." On the other hand, it's also interesting to note that horizontal wood plank fencing harken back to the past. At one point horizontal wood plank fencing was essentially the way to build a fence until there were concerns about climbing.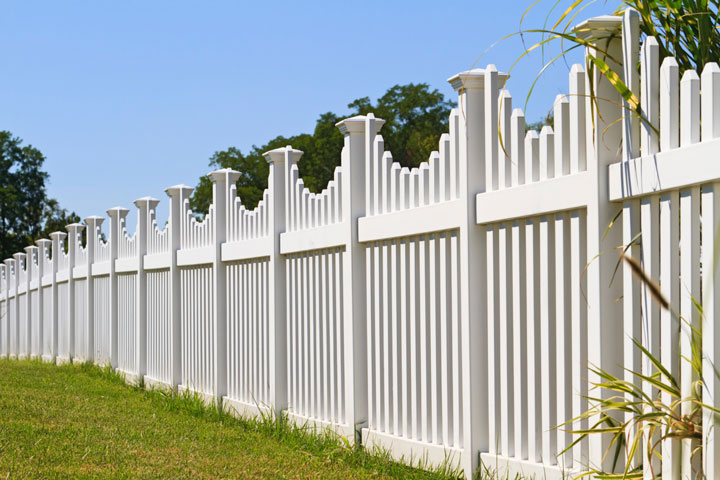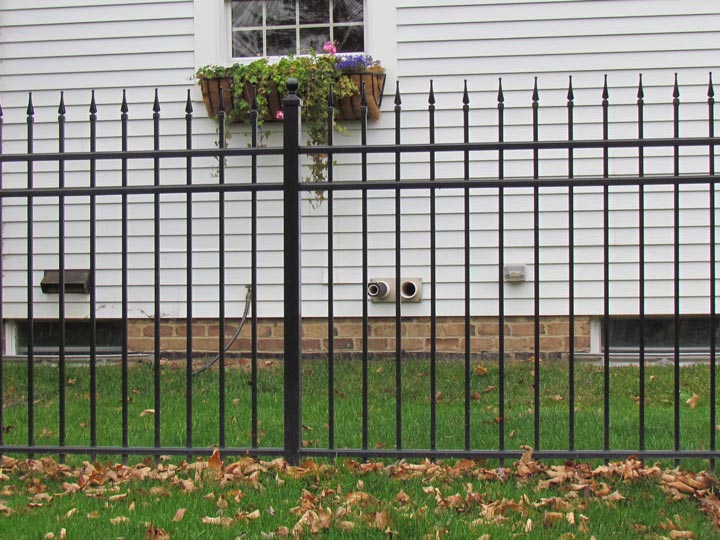 If you'd like to build your own horizontal wood planked fence, head over to this article on HGTV's site for a primer!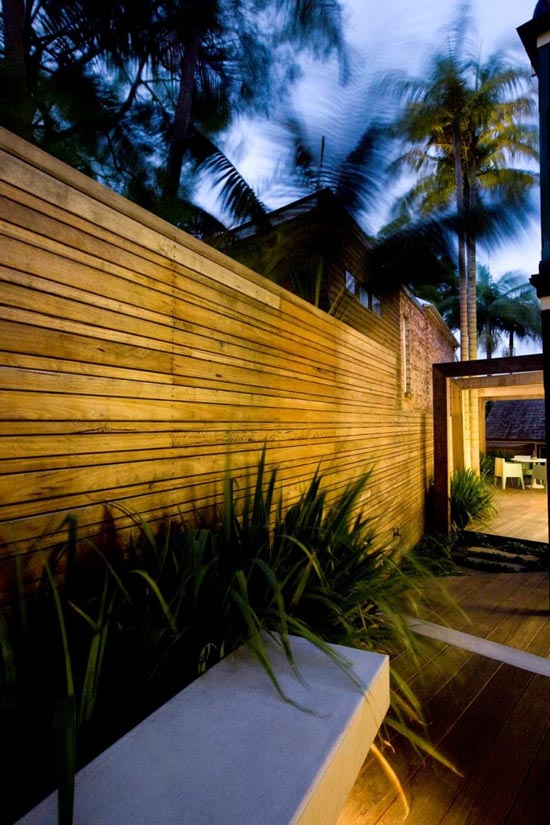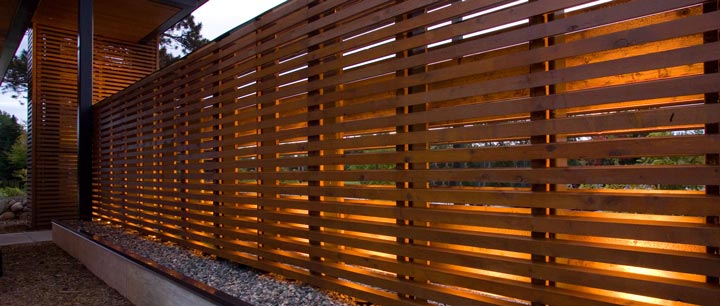 So there you have it. For the foreseeable future, if you'd like to build a hip fence, horizontal wood plank fencing is perfect for modern and contemporary home styles. As some would agree, good fences make good neighbors.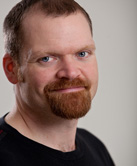 Ryan Lillion is the resident IT guy at SALA Architects and digital custodian of the SALA Blog. Ryan delves out a smile when you follow SALA on Pinterest, Facebook, Houzz, or Twitter. If you'd like to look at more images of these attractive enclosures, there's plenty to see on this Pinterest Board and this Houzz page!