Anyone who has ever undertaken a renovation knows they can be complex affairs. Unlike new construction where the promise of a tabula rasa offers idyllic possibility, renovations are filled with surprise and discovery. Managing—and enjoying—the process requires patience, flexibility, and a predetermined design approach that aligns a homeowner's goals with the potential of his or her existing surroundings. Of the many forces at play in a renovation, few are predictable, but of those that are, scope creep can be one of the most invasive. The best defense against this formidable opponent is a good plan. The following are four renovation design approaches that can help define, if not limit, the extent of your renovation.
Match Existing
Match existing may be the most familiar approach, but it is by no means an easy default. Architecturally, it can be the simplest to direct, but replicating the detail and craft of older homes often requires a high level of skill and time-honored craftsmanship. For this reason it may cost more than using newer materials and methods, but the result is a seamless effect that—in the highest form of flattery—goes unnoticed. In the case of the Bergeron addition by Joseph Metzler, visitors are hard-pressed to identify where the existing home ended and the new begins. In fact, both the kitchen and inglenook in this home are entirely new. Quarter-sawn oak, tile and stucco are among the materials that recall the home's Arts and Crafts character in exquisite detail.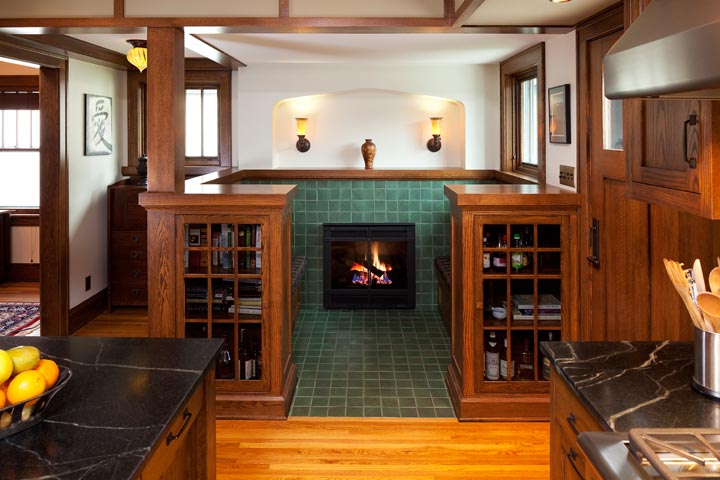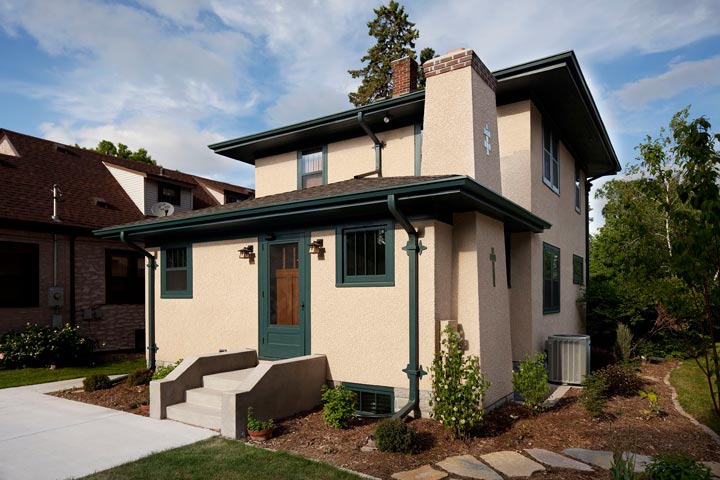 Insertion
Insertion is a second approach that has the potential to be more economically palatable while ramping up architectural excitement. The concept of insertion allows a design idea to take center stage and become a focal point against an existing backdrop. In the example of Gothic Revived, two new openings were created for view and access to an urban garden. Because the openings were being cut into twelve-inch thick brick walls, we felt the window and door should be something special. The new openings act like portals between inside and out so we exaggerated the new frames to create a window seat and step. This approach allows existing openings to remain unchanged without looking like a shortcut. New cabinetry was designed to "match existing," but in a design twist, was stained ebony, along with the new door and window portals, to bring the dramatic exterior trim color inside.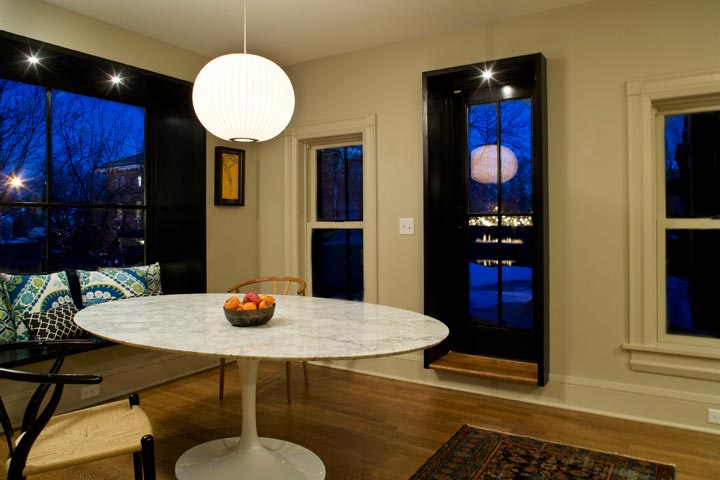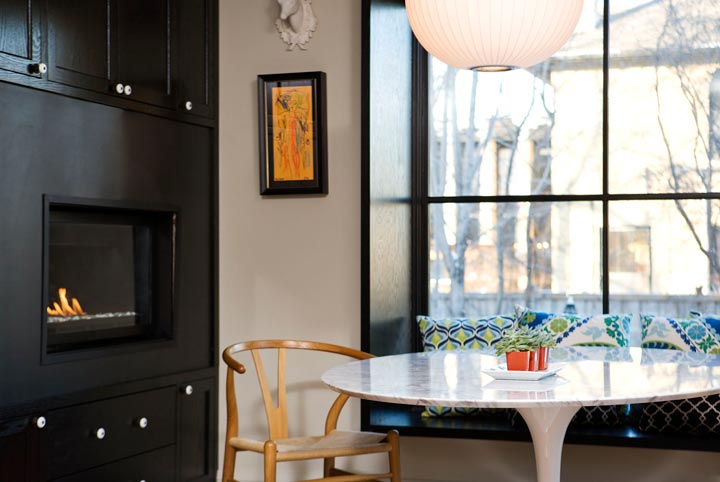 Transition
Transition is an approach most successfully used to move between old and new, such as in the case of an addition or second story. It may be useful when matching existing details or materials as prohibitively expensive or undesirable. In Growing Up Green, recreating the heavy, dark woodwork of the small bungalow in the new second story would have been expensive, and not particularly appealing to the new, brighter space. A low-VOC particleboard panel was used on the stairway to transition from dark oak on the main level to light maple upstairs. Close inspection reveals abundant speckles of both colors in the particleboard.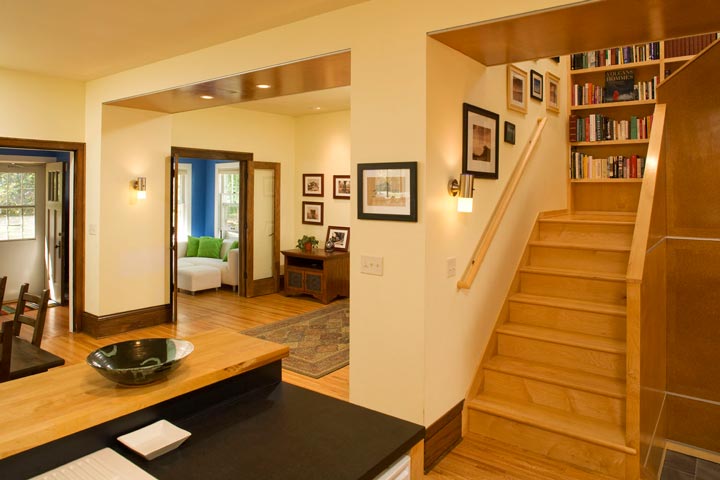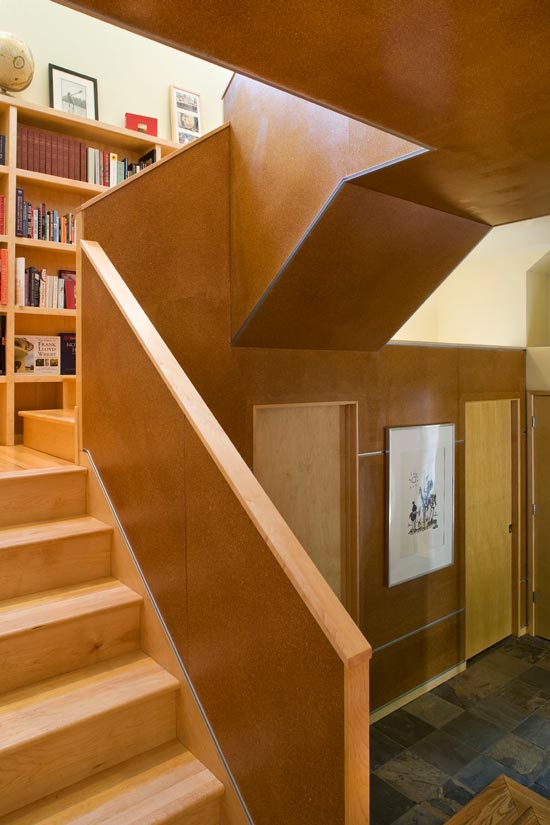 Transformation
Transformation is the ultimate form of renovation. It is a comprehensive approach that yields a consistent and desirable aesthetic, but is often costly because it is nearly impossible to limit. This approach is most often used to significantly alter the "style" or interior finish of a house. In the example of Ramblin' Refresh, new owners wanted to overhaul a mid-1980's walk-out rambler to highlight their collection of art and antiques and take full advantage of the lakeside site. All interior casing and millwork—baseboards, doors and casing, flooring—were all replaced with heavier, more substantial sizes and profiles finished in bright white paint and neutral finishes. New built-ins for showcasing collectibles, paneling, enlarged openings, and even windows, were added to visually lighten both levels of the walkout home, creating an heirloom quality and breezy connection to the lake. With LiLu Interiors.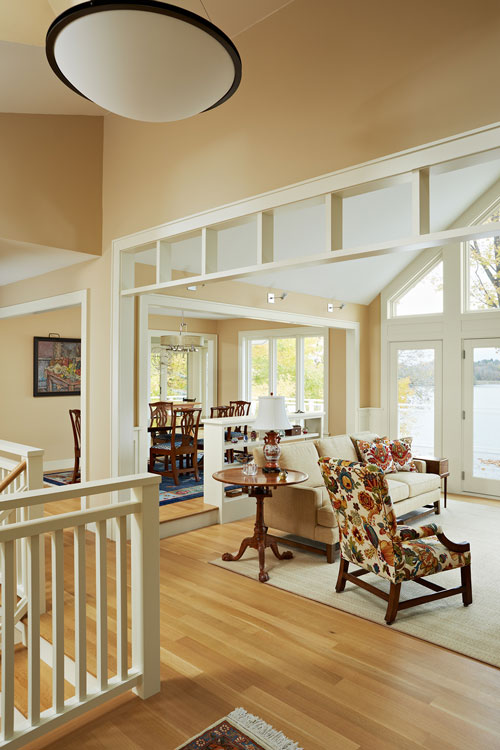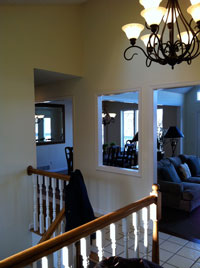 Before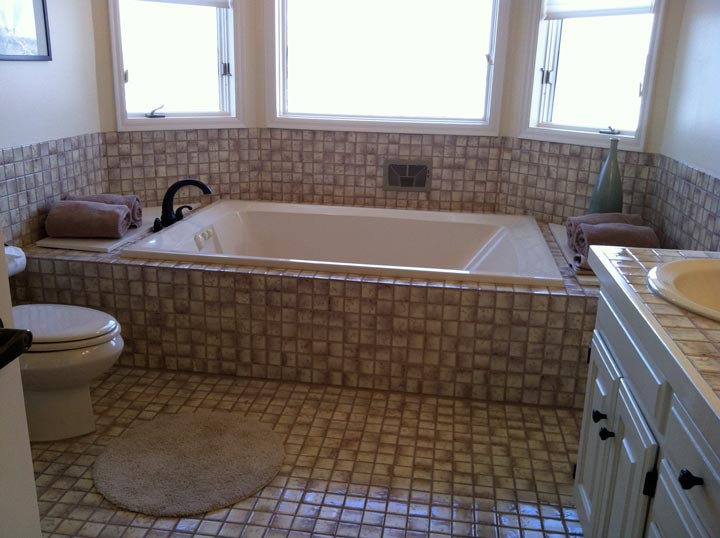 After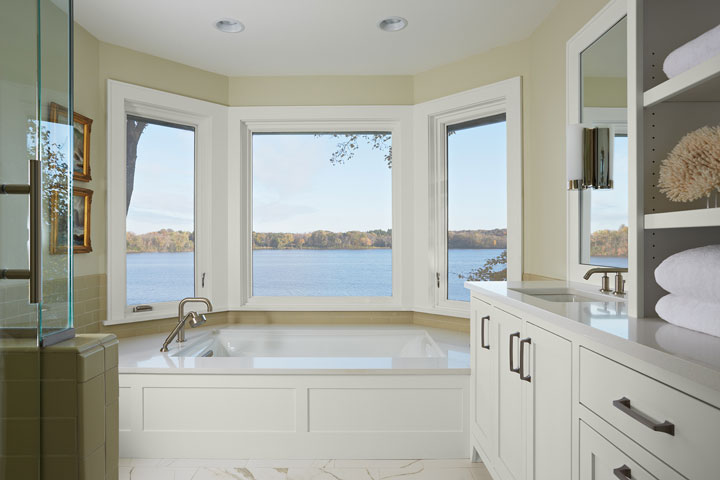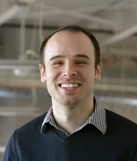 Bryan Anderson recently became a principal at SALA Architects and has years of experience in design that you can see on his profile page! To read more from Bryan on renovations (including his own house), check out some of his prior blog posts! If you're a fan of Pinterest you can also follow Bryan's board on SALA's Pinterest page!