Whatever you call it, there is a desire of several of my clients to add a boat theme to their cabin or lake home. I'd challenge them on this motif if it weren't for having a beautiful wood canoe grace my cabin, floating above the stair.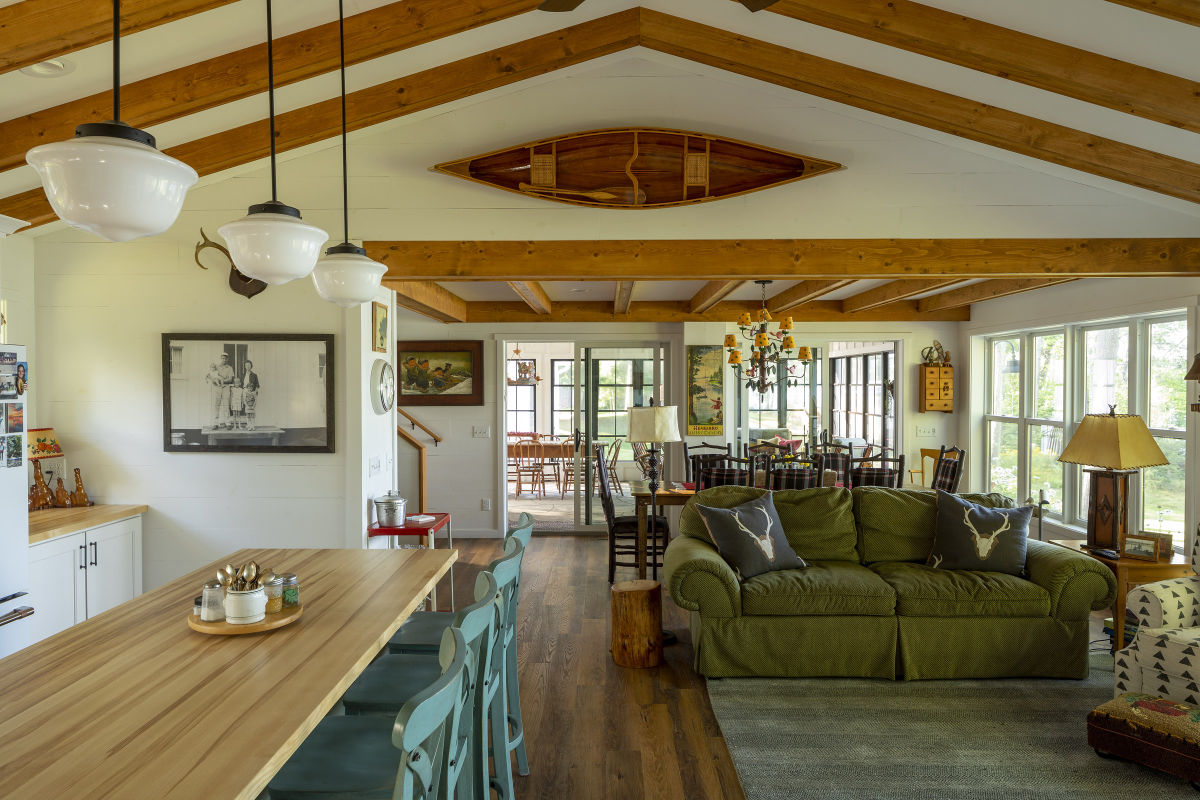 Beautiful, well crafted canoes are a most common artifact, with colorful oars a close second. We have two canoes right now awaiting to be hung in porches. The Hurrell lake home on Pickerel Lake in South Dakota will have a wood canoe in a porch ceiling where you can see it from on high in the sleeping porch. The canoe is currently in fabrication at Zapf Legacy Canoes in Sauk Rapids, Minnesota. Steve Zapf carries on a family tradition of canoe making applying the great hardwoods of central Minnesota.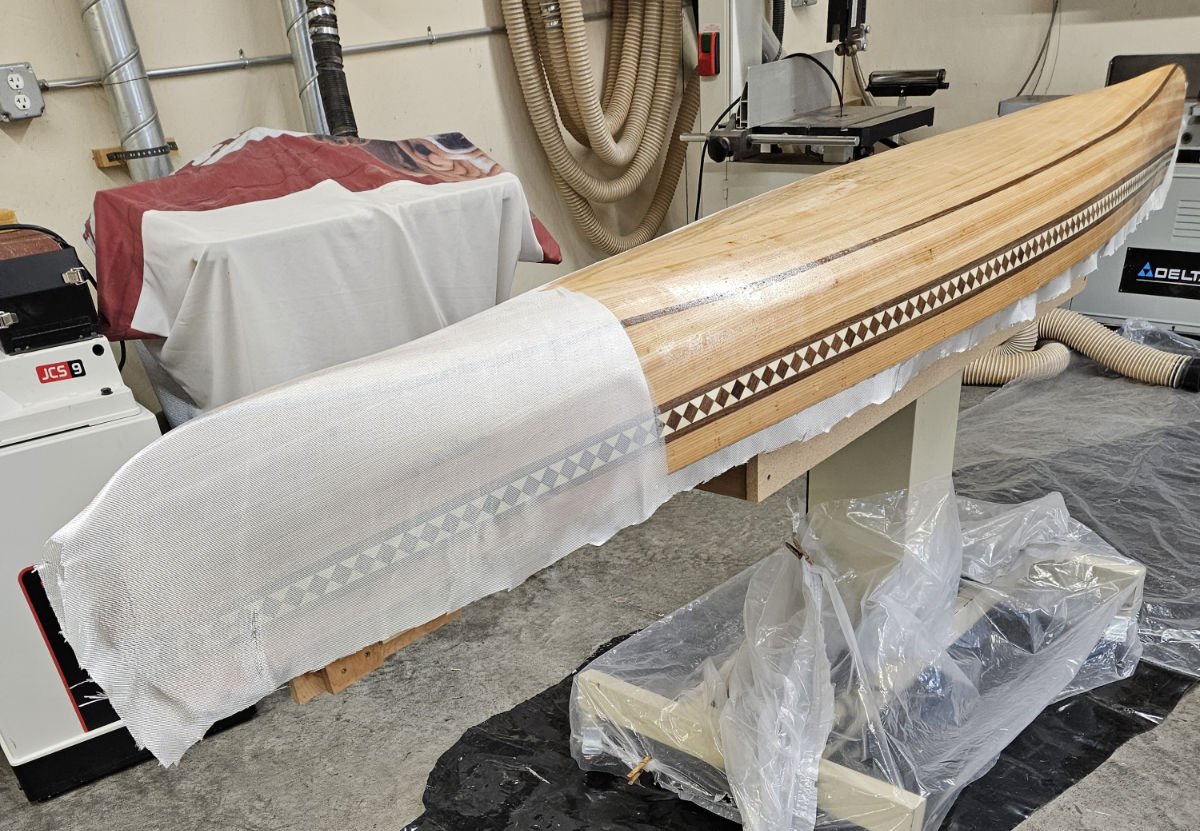 The Folkestad lake home is seeking a setting for a red canoe where the porch ceiling is a likely candidate. Canoes are often long and prefer to be viewed in multiple ways, both inside and out. Thus, it's a challenge to find a way to hang them. Should they be upside down or otherwise? The Folkstead's canoe was built in 1914-1915 by the Carleton Canoe Company in Old Town, Maine.
My colleague Jessica Kenneally has employed her computer modeling skills to test out the appropriateness of the red canoe in the Foldstead porch design.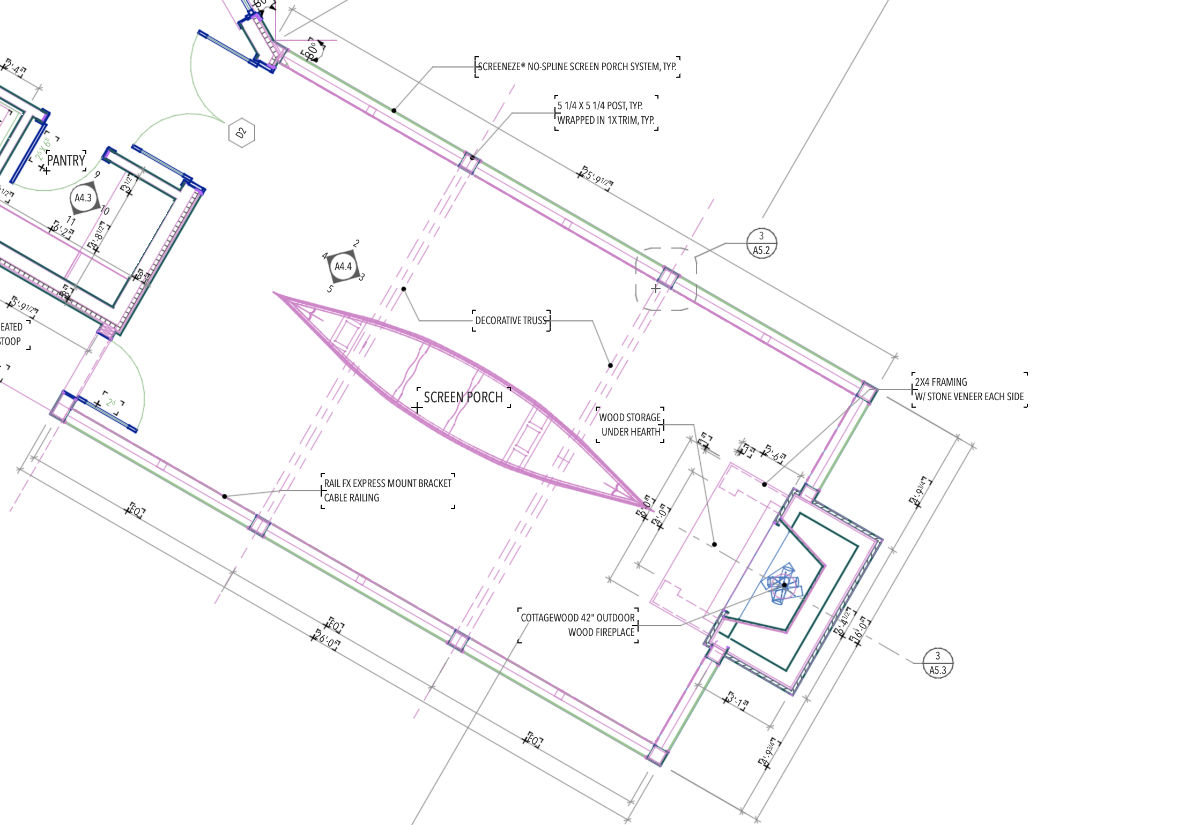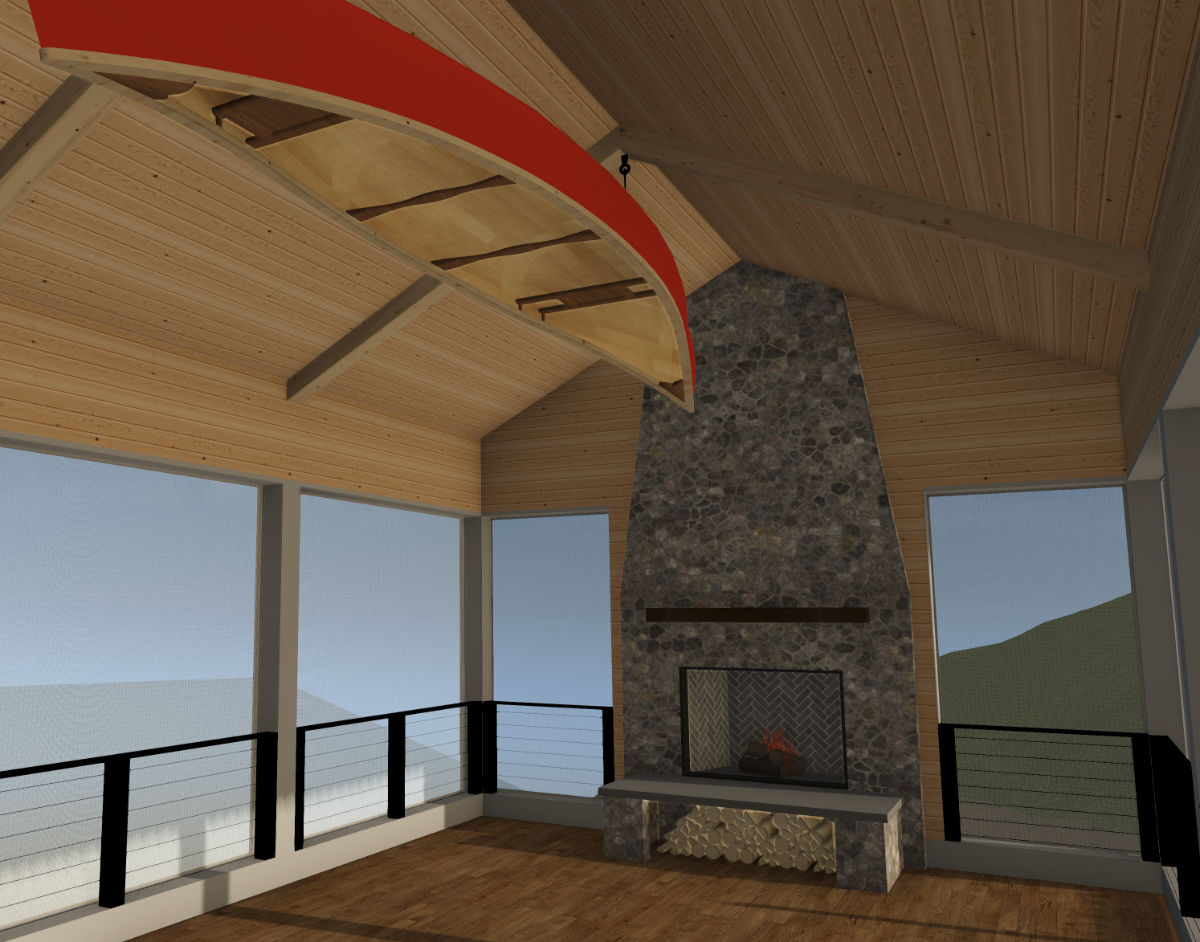 Oars are a great choice for hand rails and room dividers. In the Revier cabin on Lake Vermilion, tall colorful oars serve to divide entry from a great room.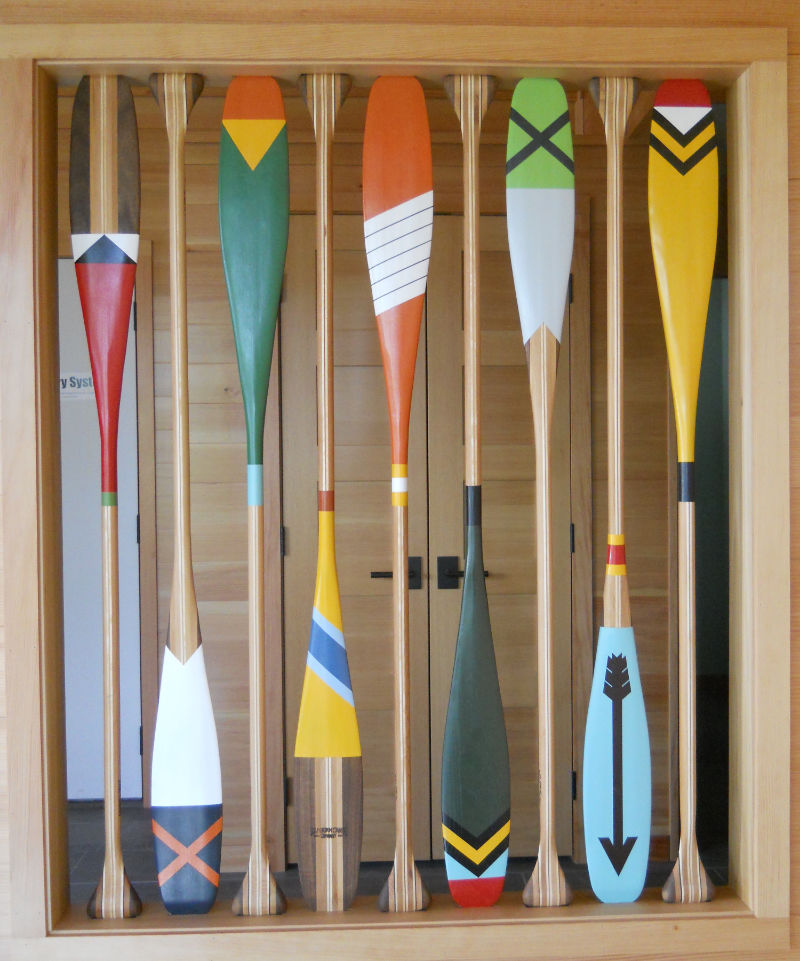 In the Backer lake home in Minocqua, colorful oars serve to divide a rec room for a lower level lake entry hall. With a child's imagination, the rec room boat might be on the hunt for Moby Dick or making a fast getaway from Jaws.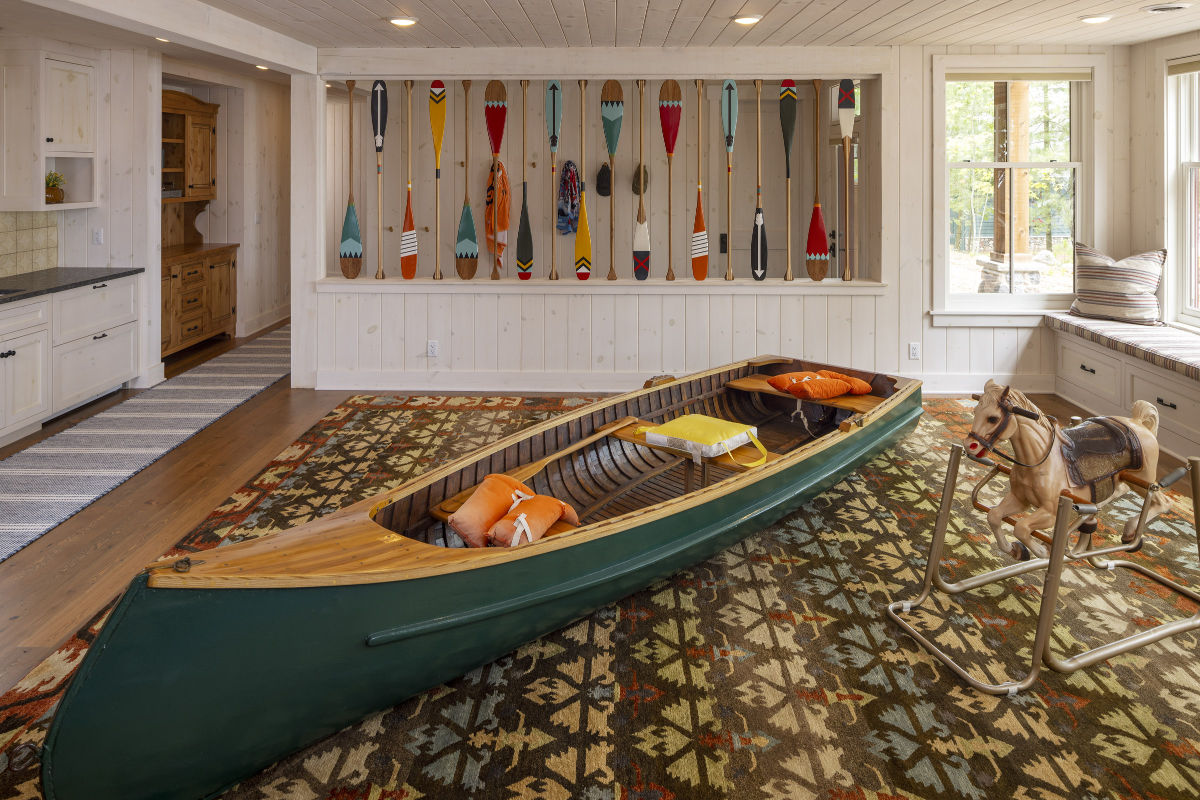 Also in the Backer home, wood oars divide the entry from the dining room. The dining room ceiling is a broad arc, reminiscent of a boat hull.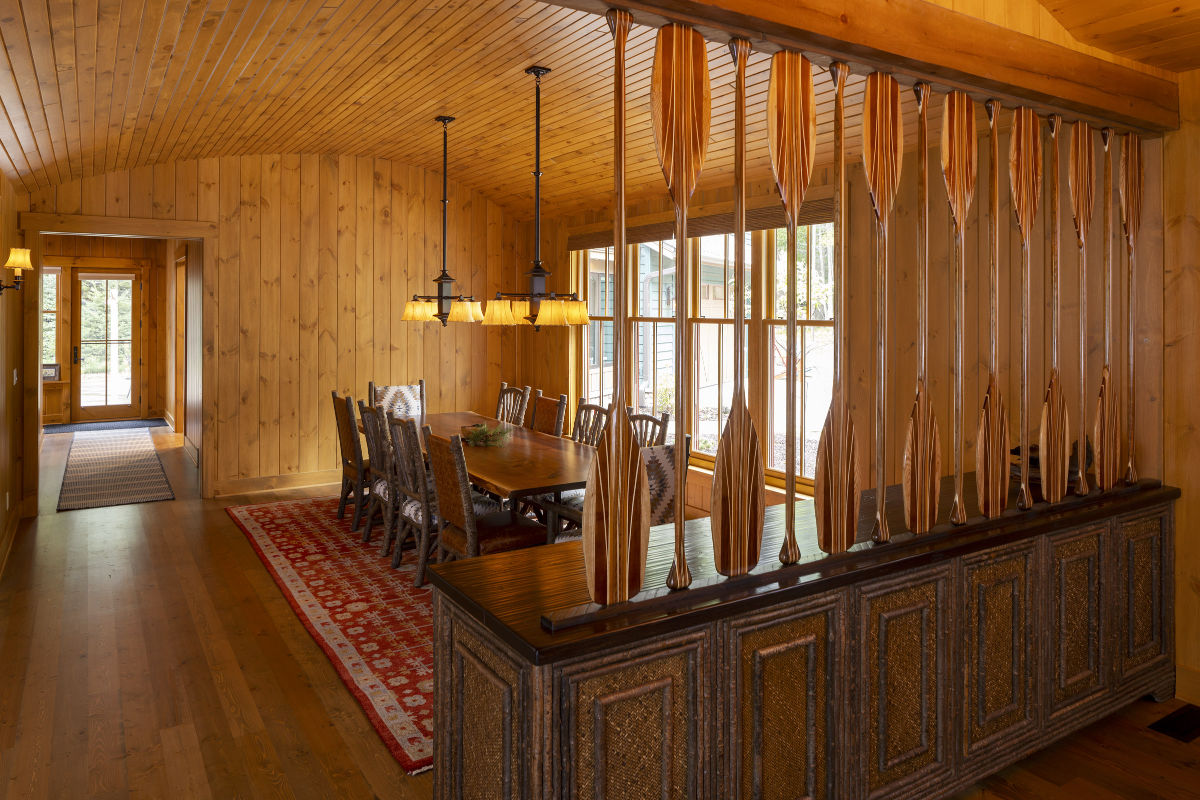 This boat swing in the Backer porch might simulate ocean swells and provide a great soothing place for grandma to rock her grandchild to sleep …who do you think will nod off first?

I have a couple of small oars near my drawing desk which I often use to suggest oars as railings. (See CABINOLOGY page 225)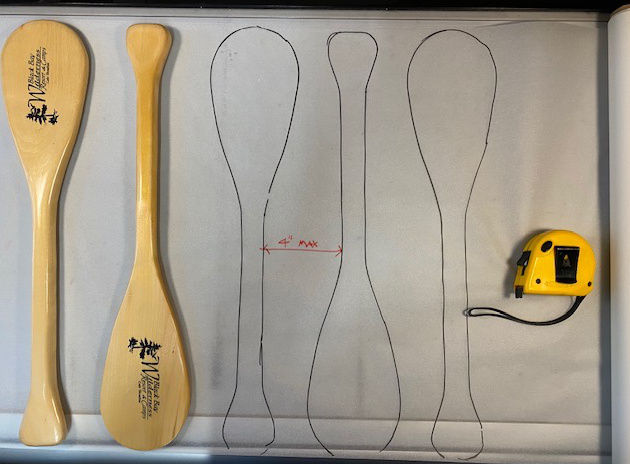 A new client of ours has asked, not for a boat in the cabin, but for a boat as a cabin. On the North Shore of Lake Superior, she would like to see a Viking ship….turned upside down. Now that would really be boaticious! And how would we express the oars? Stay tuned for this blog post!….