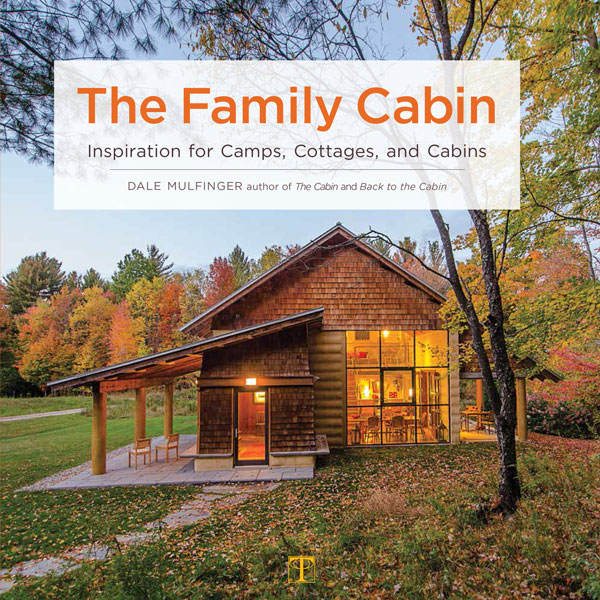 Meet with Dale Mulfinger and pick up a copy of his latest book, The Family Cabin, at any of these book events!
28 Nov. 7-8pm
Common Good Books, St. Paul, MN
2 Dec. 10:30-12pm
Birchbark Books, Minneapolis, MN
2 Dec. 2-4pm
Valley Bookseller, Stillwater, MN
9 Dec. 10-12pm
Lake Country Booksellers, White Bear Lake, MN
5-7 Jan.
Lake Home & Cabin Show, Schaumburg, IL
26-28 Jan.
Lake Home & Cabin Show, Madison, WI
4 Feb. 2-4
Quail Ridge Books, Raleigh NC
23-25 Feb.
Lake Home & Cabin Show, Minneapolis, MN
Dale has been designing and writing about cabins for more than 20 years and is widely acknowledged as the foremost expert on cabins in North America. His latest book, The Family Cabin, explores the role that cabins have had and continue to have in family bonding and as a repository for family history, nostalgia, and cherished memories.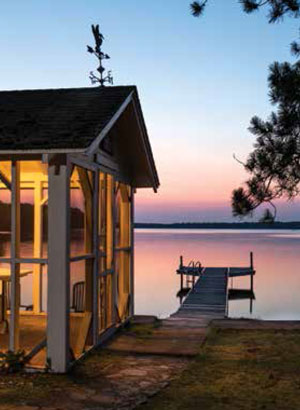 In his new collection of 37 cabins and fascinating cabin stories, Mulfinger rekindles his love for this enduring American icon and provides inspiration for anyone dreaming of a peaceful retreat for their own family. Cabins have held a unique place in the lives and the lore of many American families since the beginning of the 20th century, and cabin creation continues today with new forms and materials that give shelter at nature's doorstep.
Some of the cabins featured are brand-new, others have been passed down through the generations, but all are places where families come together to relax, to swim, to sit around the campfire, and best of all to make cabin memories.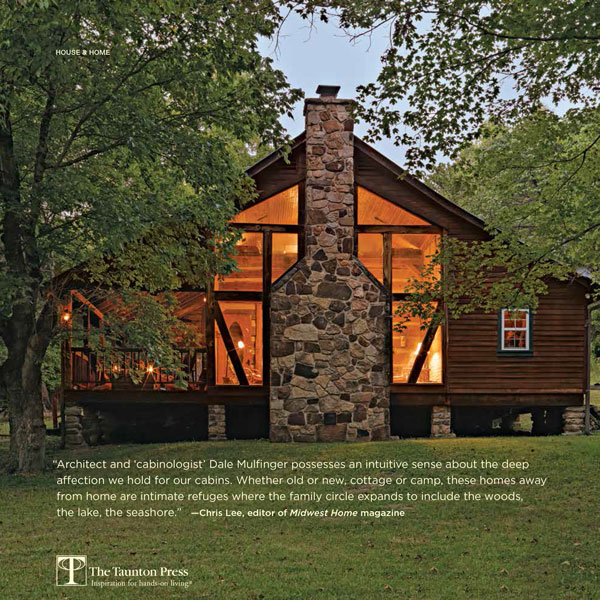 Dive into a cabin-centric interview with Dale Mulfinger in the article "Minnesota's 'cabinologist' reveals why we love cabins" featured in the StarTribune!