Welcome back to Net Zero Victorian Q&A once again. Today I will address the following questions:
Why not just tear it down and build new?
How did you run new duct work in an old house like this?
Is the house too airtight?
How do you keep snow off of the solar panels and do you have problems with squirrels damaging them?
What did it cost?
Why not just tear it down and build new?


It's true, that it does make sense to tear down some homes and build new. I have certainly designed projects that involved the tear down of an existing structure, however my approach is always to first consider if some or all of the existing home can be preserved and enhanced. The reality is that many more homes could be preserved and enhanced than what is becoming common practice.
Several of the reasons it made sense to remodel this house include: 1. Location on the site 2. Roof Form 3. Character and charm 4. Embodied Energy.
The existing location of this house was closer to the north property line than what would have been allowed if we built new. Keeping this existing position kept the south yard wider, and since the total lot width is only 40 feet, this helps allow more daylight into the house and better exposure for the Photovoltaic (PV) array.
The existing roof form was a strong candidate for installation of a PV array; specifically, it is south facing, close to the optimal 45 degree slope, and not extensively shaded by adjacent trees or roofs.
The existing house had nice proportions and the layout of the majority of the rooms was workable, albeit with some re-design we employed to improve it for modern living. For more details on the layout improvements we made, see my prior blog post Net Zero Victorian Q & A: Part 1 – Design Strategies.
This home, like many older homes had existing beautiful doors and solid wood interior trim. It had great potential for re-finishing and re-use. The homeowner actually did this economically by doing most of the removal and refinishing himself, and with the help of students, looking for summer work. A great example of a creative win-win solution. Additional new trim was made to match existing profiles where needed.
Door Before


Door After


Trim Before

Trim After
4. There is a lot of embodied energy in existing buildings that cannot ever be recovered when a home is demolished. I also want to emphasize the under appreciated socio-economic benefits of remodeling. In remodeling, there is often a shift of dollars away from buying new materials and towards paying people to revitalize and improve the existing materials. This maintains a skilled work force and of course there is little doubt of connection between a high employment rate, reduced crime, stronger communities, etc.
How did you run new duct work in an old house like this?

Routing duct work is always a challenge in homes built in the early 1900's. None would have had air conditioning to cool the house. For heating, most of them were originally built with hot water radiator heating systems, and a few had a "gravity hot air furnace".
Since this home was one of the unique ones with a gravity hot air furnace in its prior life and no existing ducts were the correct size or in the right place for our remodeled design, we set out to install all new ducts.
Luckily, this home, like many older homes had 9 foot ceilings. This presented the opportunity to lower certain areas to 8 feet, which provided the space we needed to follow today's best practices for properly sized ducts and position all of the supply and return registers at optimal locations for comfort and efficiency.
We chose to keep as much of the ceiling up at the 9 foot height as possible to maintain comfortable proportions and detailed the transitions between the lower ceiling and higher ceilings with coves, trim and lights to enhance the beauty and character.

Dining Room Toward Bay Window Before

After photo form bay window toward Dining Room, Family Room


Is the house too airtight?

Build Tight & Ventilate Right is the best approach. This means the most energy efficient and healthy homes will have as little uncontrolled air leakage as possible, but will have a proper air exchange system that ensures the indoor air quality will be consistently fresh and clean.
This approach is better than an inefficient leaky home in which the incoming air is migrating through dirty walls which often have bugs, rodents and mold spores in them. Also without an air exchanger, on calm days the leaky home gets too little fresh air and on windy days it gets too much. Of course what we want is "just right", all of the time.
Net Zero Victorian achieves "just right" with a high efficiency Energy Recovery Ventilator (ERV). It has a balanced air exchange with the outdoors and conserves about 2/3 of all indoor temperature and humidity, while using only about $30 worth of electricity per year.
Not only does it provide overall fresh air in the house on-going, it was cleverly ducted to replace common bath fans and thus provides spot ventilation in those rooms very efficiently as well.
The frosting on the cake is that it also enabled us to easily incorporate beautiful vintage looking air grilles and it is virtually silent when running.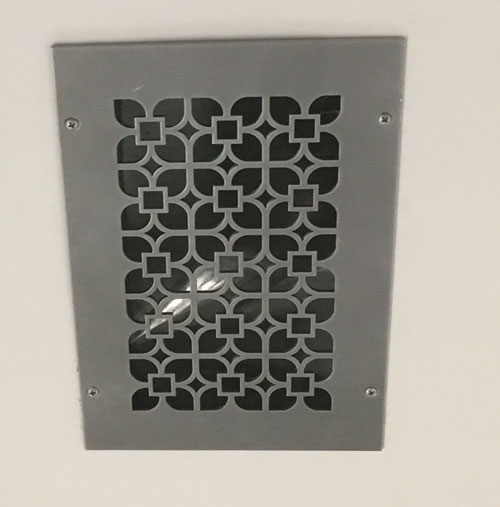 How do you keep snow off of the solar panels and do you have problems with squirrels damaging them?

As the solar installers advised the homeowner, "Approach snow on the panels with a Zen state of mind." The risk of personal injury, or damage to the panels is not worth the minimal extra electricity that would be gained by cleaning them off. Because of their color and slick surface, the snow typically slides off quickly anyway. This image from the Ohm Sweet Ohm house illustrates this well. Even on overcast days, there is some solar energy that is getting through the clouds.

The squirrel question was a surprising one that came from a visitor that had a problem with squirrels getting under his own PV panels and chewing some of the wires! So far this has not happened at the Net Zero Victorian house, but given how abundant the squirrels are in the neighborhood, steps are being explored to proactively keep them out from under the PV panels.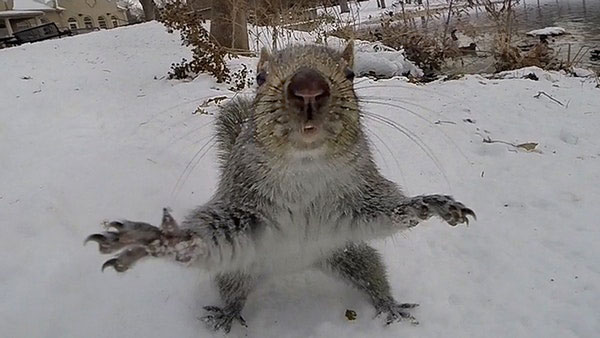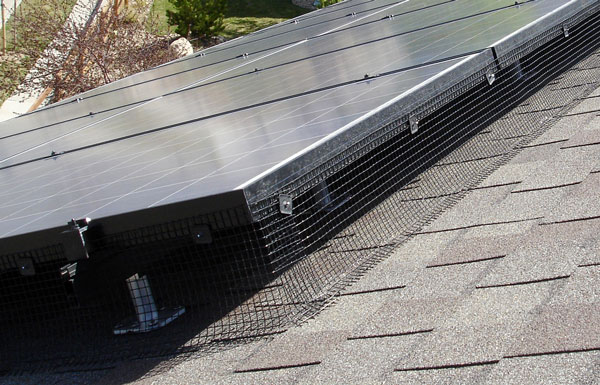 What did it cost?

There are a lot of different ways to look at the cost. We think that getting to net zero for the house alone can be achieved for roughly a 10% cost increase to over otherwise standard construction costs. To get to net zero energy for the house and electric vehicles is probably more in the range of a 15% – 20% cost increase.
Another method that helps people apply some rules of thumb to their own potential project is a cost per square foot. Based on this project and the Ohm Sweet Ohm project, it appears that net zero energy for house and vehicles can be achieved in the range of $250 to $300 per square foot of total building including house and garage.
Another interesting note on cost is the PV array itself. For Net Zero Victorian, installed cost was about $40,000 after counting the 30% federal tax credit. Factoring in the MN net metering laws and the Xcel Energy Solar Rewards program, it is expected to pay for itself in about 14 to 16 years. This represents a return on investment of about 6.25%.

I hope you have enjoyed reading this Net Zero Victorian Q&A series of blogs. Perhaps you have generated some additional questions of your own? If so, please do not hesitate to call or email!