It's that time of year again, and as usual my spring break travels got me thinking about a different kind of architecture than my day to day. This year's destination? Palm Springs, California, with a healthy dose of camping in Joshua Tree National Park, of course.
Anyone who's into architecture knows that Palm Springs is home to a lot of cool modern architecture. There's so much of it, in fact, and with its own unique qualities that it was given its own label: Desert Modern. But instead of obsessing over clean lines and [insert archibabble here], (as architects do), let's talk about why these houses are well suited for their desert climate.
If you've camped in the desert, you understand that it's a harsh climate to live in. Large daily temperature swings include daytime sun that is hot and unrelenting with nights that cool down quickly. In summer, the mercury climbs easily above 100 degrees, whereas winter low temps drop below freezing. While there, we were "lucky" enough to experience both a rare desert rainstorm and the more common extreme winds! Desert plants that live in these conditions are designed to manage the challenges and thrive, whether by storing water, fending off unwanted visitors, or eliminating their leaves to conserve moisture in the heat.
In a similar way as desert plants adapt to their environment, any well-designed home responds to its climate and surroundings in order to maximize efficiency, function, and comfort. Though not every feature of these Desert Modern homes lends itself to efficiency (large expanses of glass and steel, for starters), we can still see that their architects had the desert climate in mind.
Strolling through one of Palm Springs's modern neighborhoods, you'll notice that each of the impossibly stylish houses is long and low– a second story is rare. These forms remain cooler close to the ground and allow plenty of opportunity for openings and cross ventilation. Frequently, breezeways bisect at the entry or between house and garage.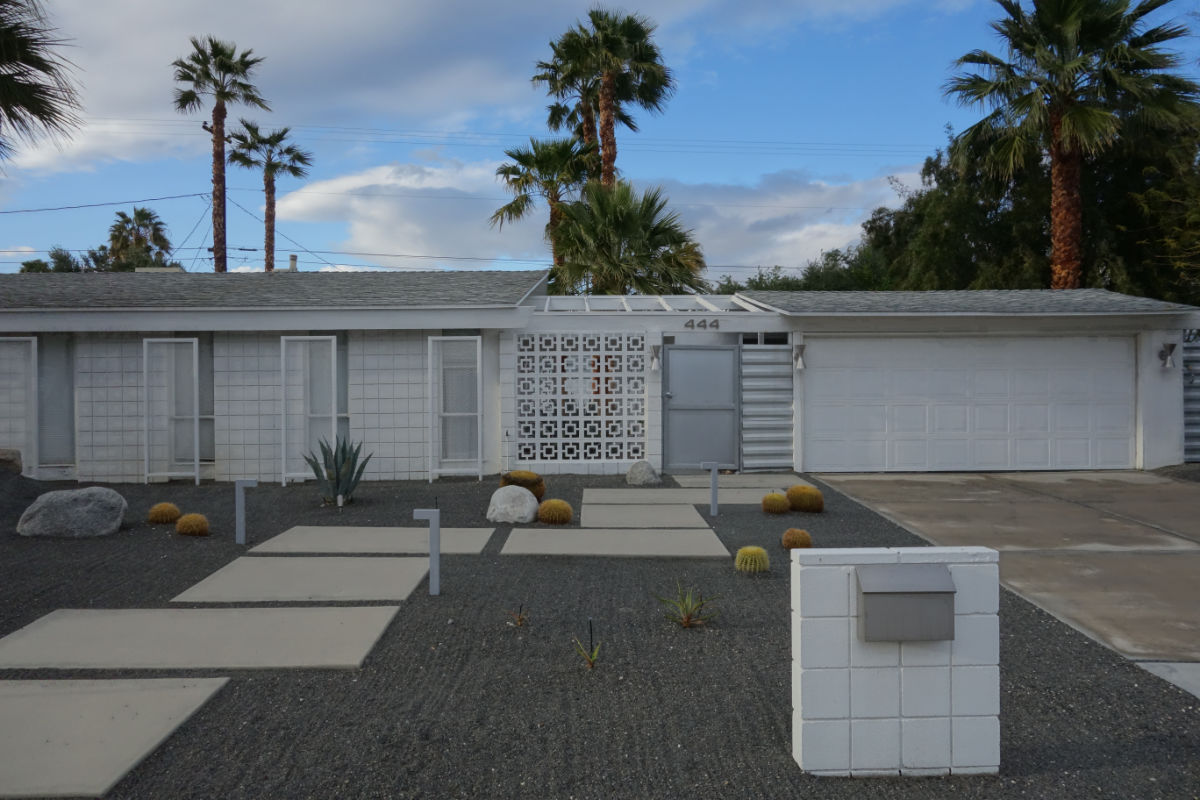 Without the requirement to shed snow, shallow roof pitches minimize interior height where the heat can rise. Many of the houses let in natural light through high clerestory windows that remain shaded from direct solar gain under overhangs and maintain privacy from nosy architects on the street.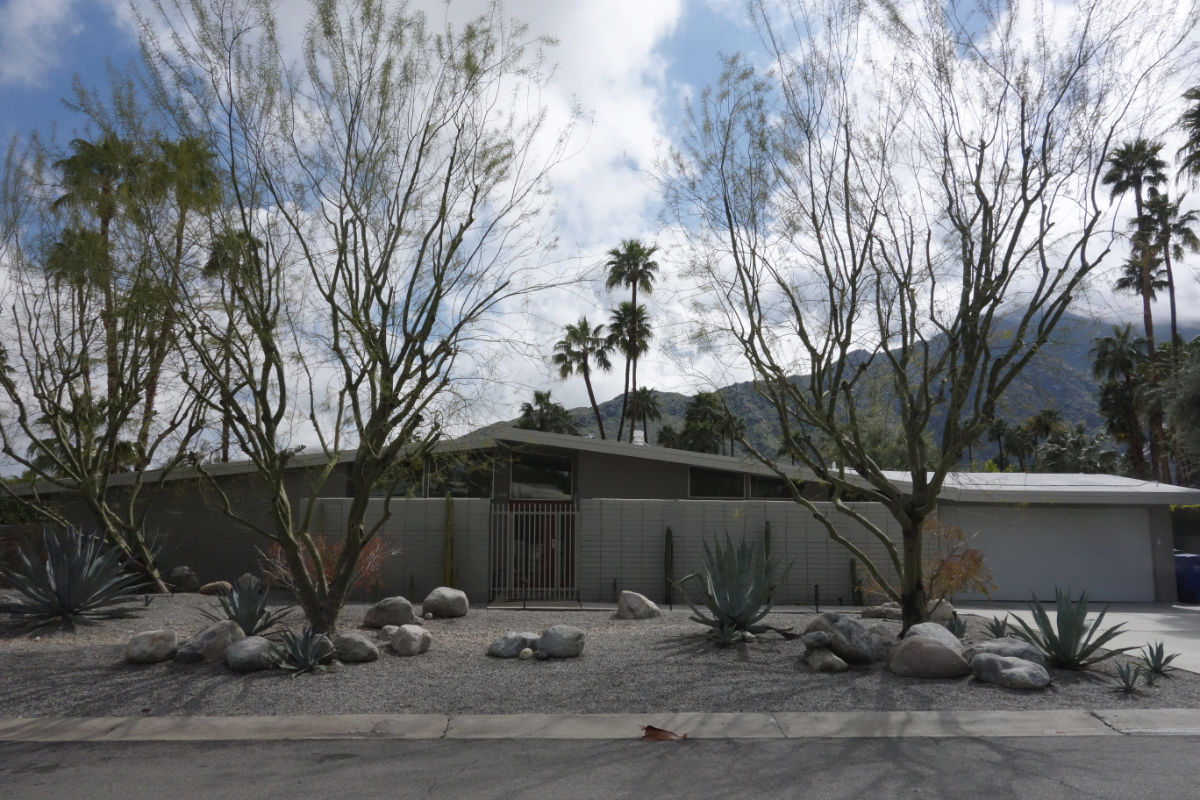 The flow between indoor and outdoor space is emphasized- after all, this is California, where bugs are not a concern and the air is warm! Parallel walls create courtyards, and rooflines extend to provide shade overhead. The iconic breezeway blocks allow airflow but also act as privacy screens.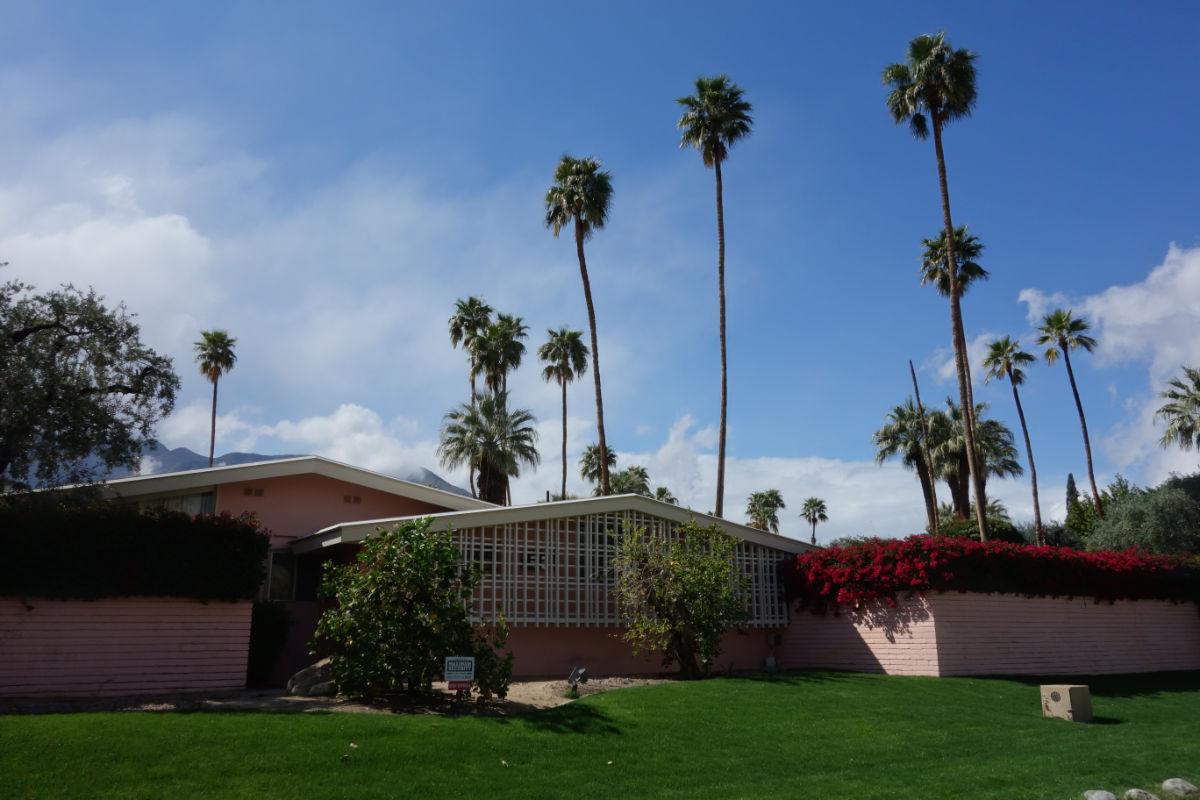 Concrete seems to have been a popular building material and for good reason– the heavy material provides thermal mass that slows heat gain in the day but radiates stored energy during cool desert nights.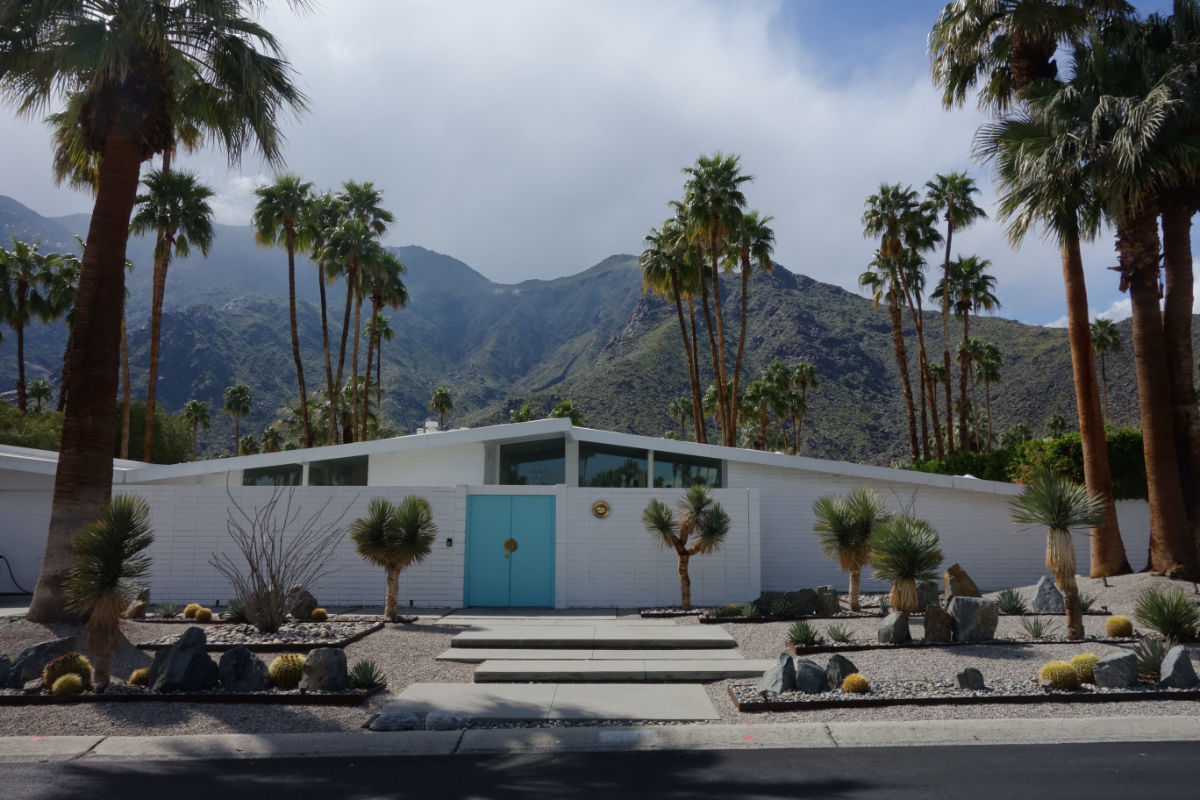 Thankfully, most lawns are designs of rock and desert plants, requiring far less precious water than traditional turf, which is NOT adapted for the desert climate.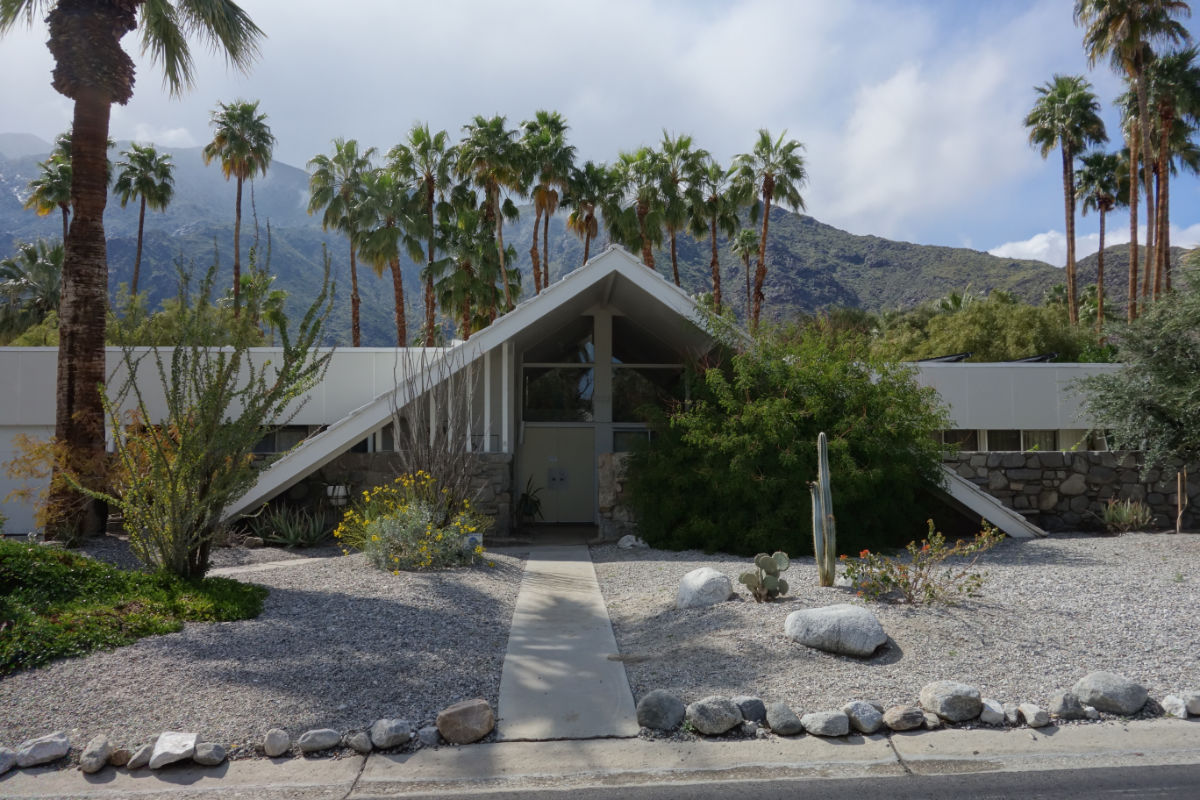 And as for those fun colored doors? Well, they sure don't look out of place in the bright SoCal sun!