About an hour north of Phoenix lies an unusual community. It aspires to be self-sustaining, although with only 70 inhabitants, that is still a goal in the making. There are no streets for automobiles; inhabitants can walk everywhere and indeed all of them live, work, and play within the city. Its buildings are constructed by volunteers and those who live there.
This unique place is architect Paulo Soleri's Arcosanti. In the 1960s, Soleri saw the way American cities sprawled with the ever increasing spatial demands of and freedom allowed by the automobile. He noticed the decentralization of city centers, the resulting lack of community, and understood how unsustainable it all was. He began work on Arcosanti in 1970 as an experiment to address these problems of sprawl, pollution, and depletion of resources. By reorganizing the structure of modern cities, he believed that we could improve quality of life and regain balance with the natural environment.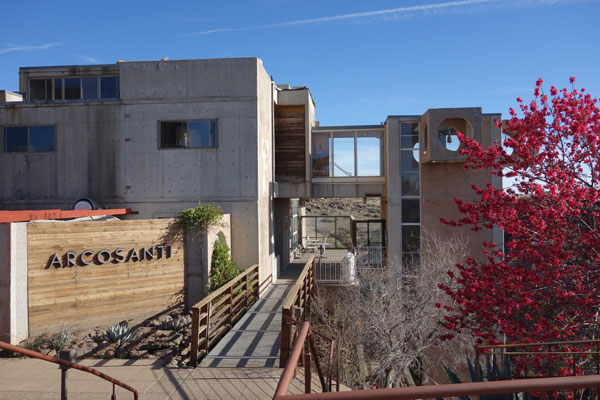 As we pulled off the I-17 on a sunny Arizona afternoon, I could see it in the distance: a jumble of concrete structures surrounded by acres of hills and desert scrub. There was a community center and cafe, amphitheaters for performances, apartments, ceramics and bronze casting studios, and even a pool. Many of the concrete vaults and domes were carved and painted in bright colors. Throughout it all was the musical sound of windbells made in the local studios, proceeds from which partially fund the site.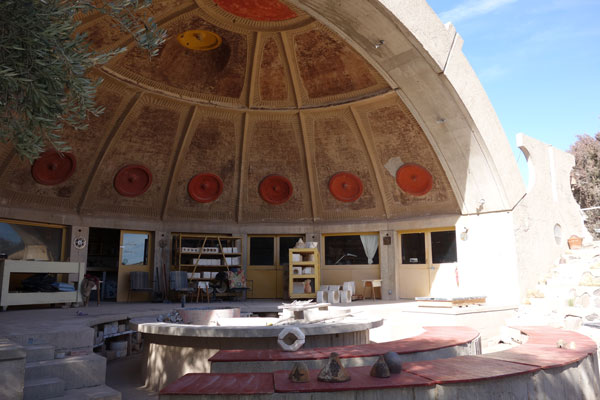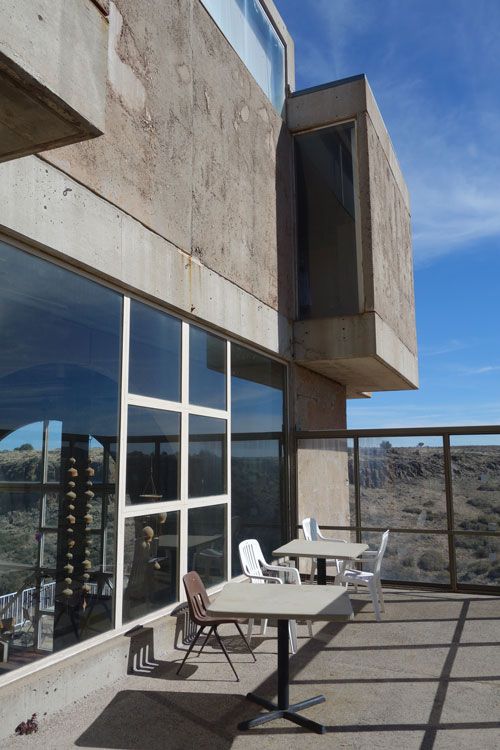 A glance at our modern day cities shows us Soleri's ideas were spot on, but is his experiment yielding results? My husband and I found ourselves discussing its merits all the way up to Flagstaff. Supposing they did have the funding to complete the project as Soleri had intended, would this thing work? We'd love to walk everywhere and abandon our cars. Wouldn't it be great if our city center was surrounded by open land and farm fields rather than miles of strip malls and parking lots? As a society, we'd do well to consider Soleri's concept a bit more.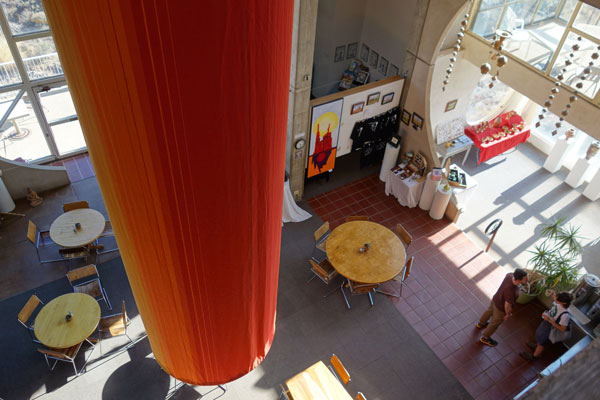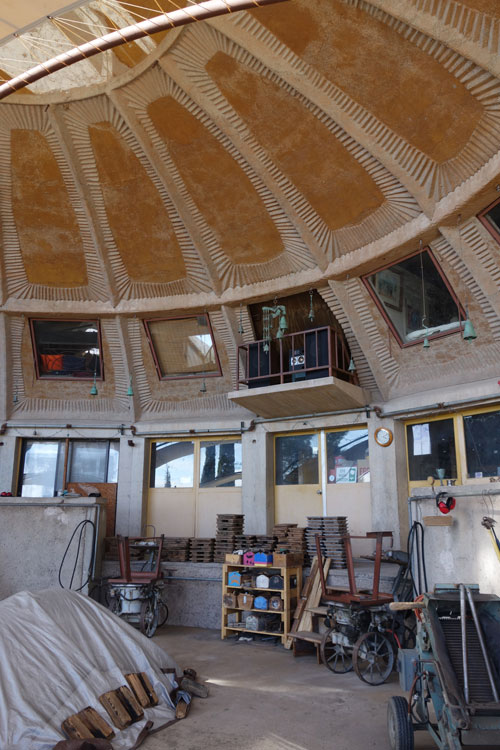 The way forward is unclear, however. With its tiny population, Arcosanti cannot realize its goals– there are not enough citizens to work in agriculture or to sustain necessities like a grocery store or clinic. Yet with population growth will come other unavoidable complications. Even if it managed to gain all this, cities can't exist in a vacuum; they'll need to find a way to integrate with greater society. The vision is in many ways a bit too utopian.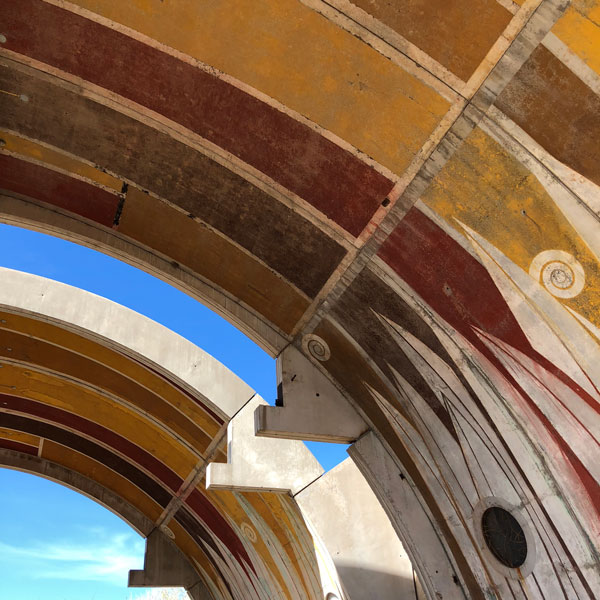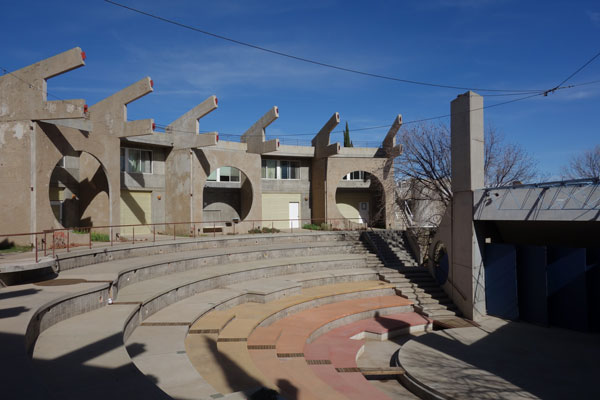 At the very least, Arcosanti is an incredible springboard for discussion, and at most, a vision for our future cities. Either way, I'd say it accomplishes its mission as an urban laboratory.