Architecture is probably not the first thing you think of when you picture the Grand Canyon– that image is of sweeping vistas, descending cliffs, an enormous sense of space. But look a little closer in your mental picture. Do you see the rocky form of the Lookout Studio perched on the rim of the canyon? The timber frame of Bright Angel Lodge? Or perhaps you're lucky enough to have been to the canyon's bottom and seen the quiet shapes of Phantom Ranch nestled between the inner canyon walls.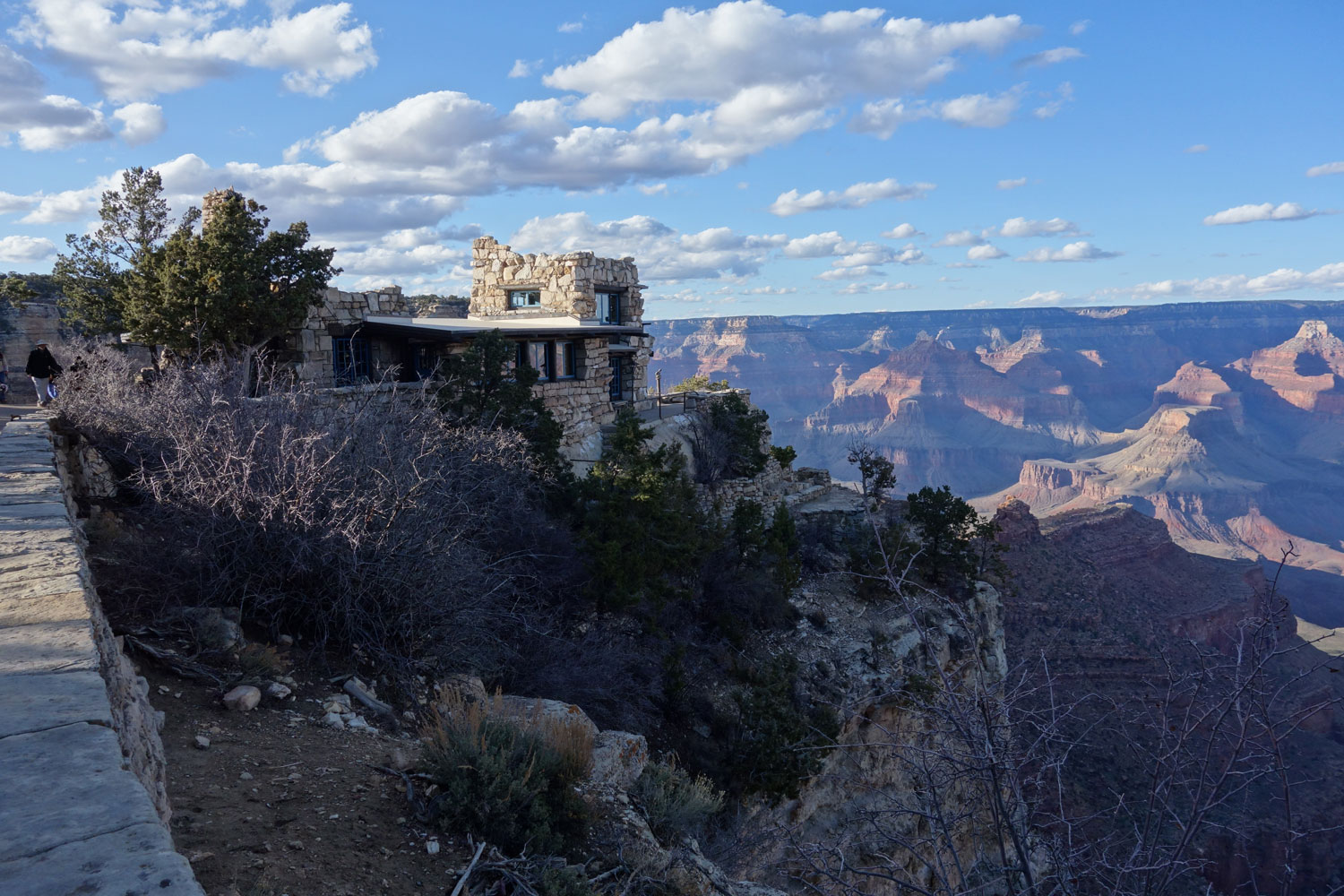 Obviously the canyon is so much bigger than these small places, but as far as the national park goes, they are embedded in many of our experiences. With the Grand Canyon as my spring break destination of choice this year, I was delighted not only to make it down to the bottom and see the legendary Phantom Ranch in person, but also to learn a bit more about the extraordinary woman who dreamed it up.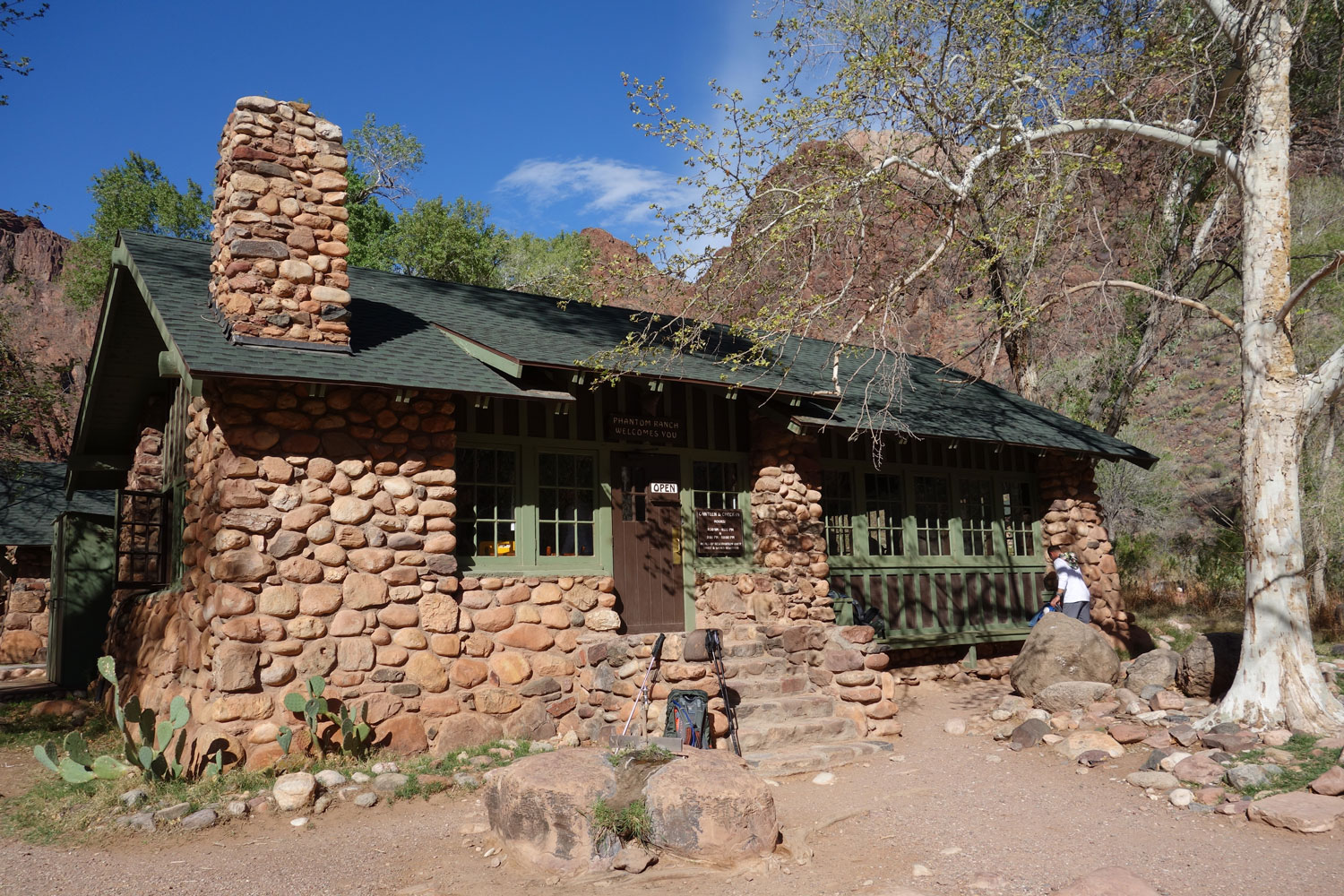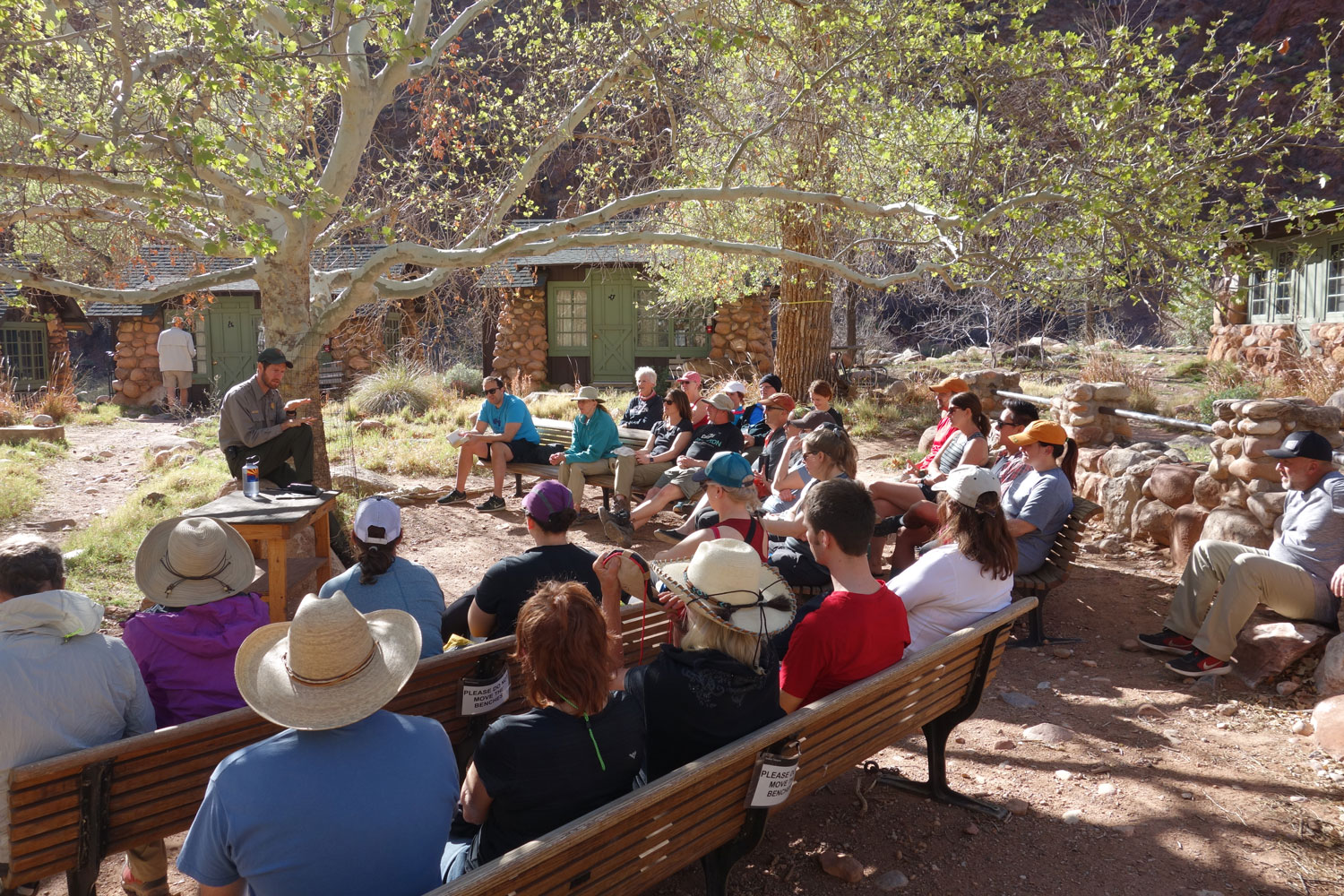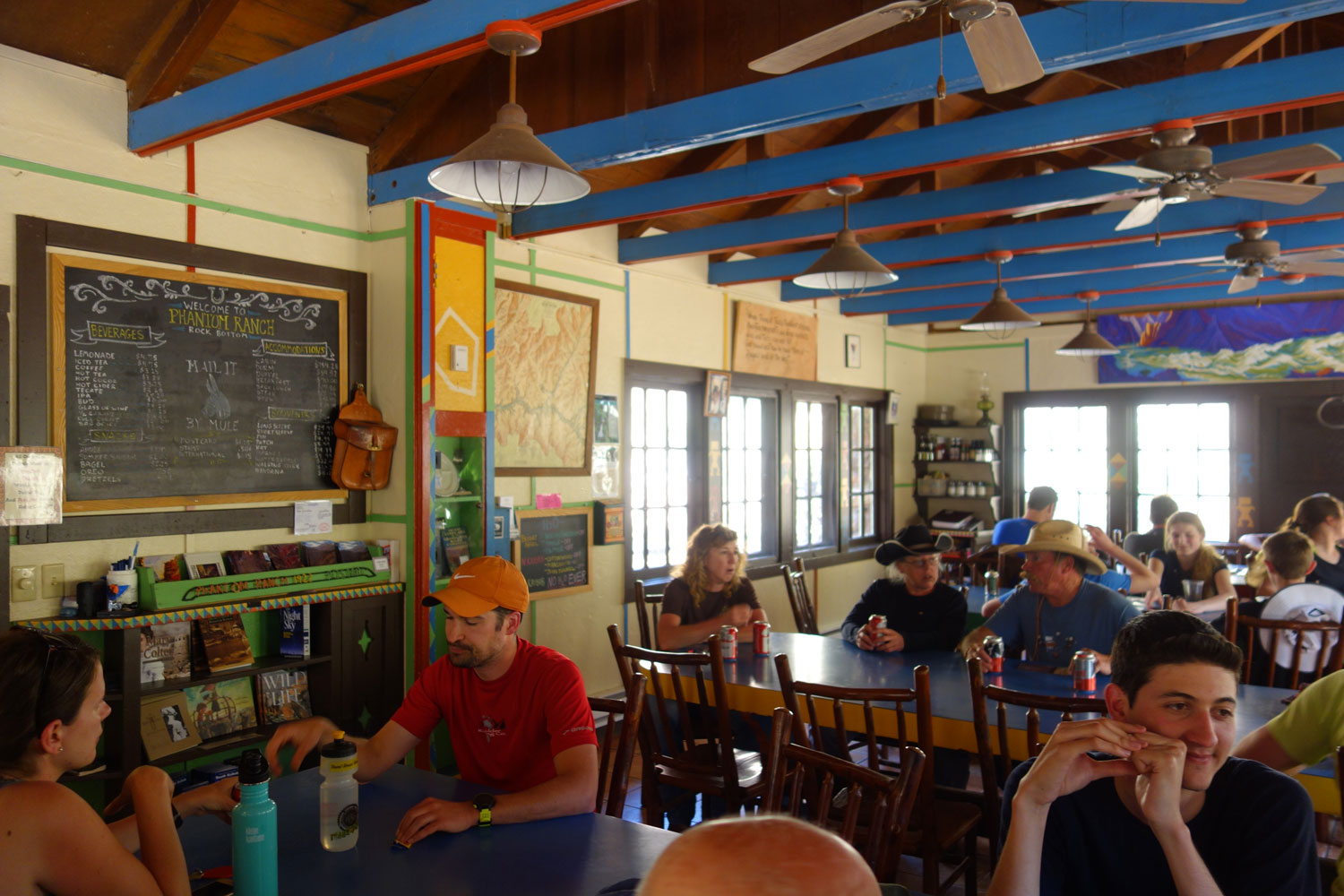 Women architects can be hard to come by, especially in 1900. First a teacher in St. Paul, Mary Jane Colter was spirited and ambitious with a natural talent in art. In 1902 at the age of 33, she managed to land a job as a decorator with the Fred Harvey Company, which built hotels and restaurants for passengers traveling west on the Santa Fe Railroad. With her energy and imagination, however, she soon became one of their leading architects and is responsible for many of the historic structures we see at the Grand Canyon today.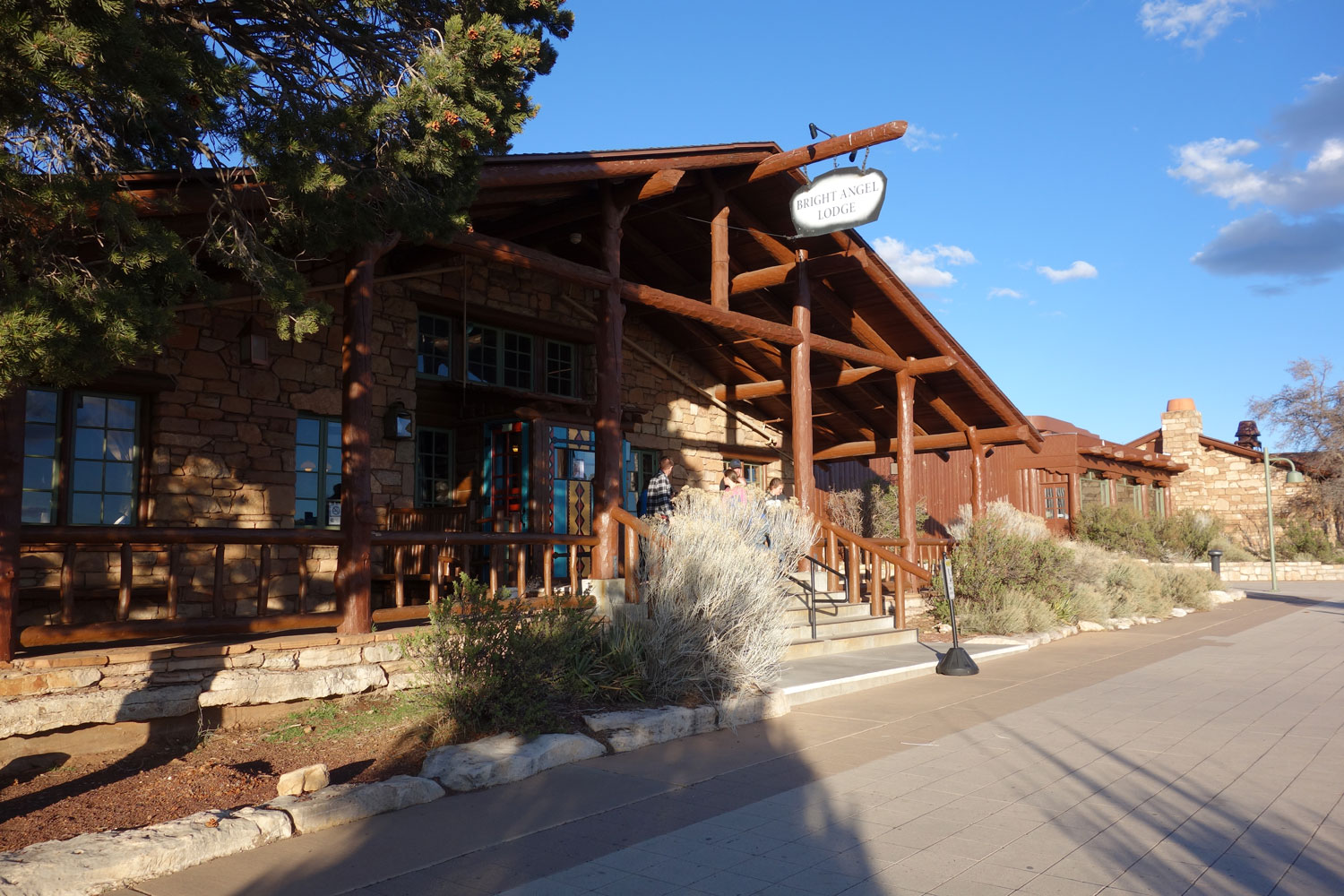 Mary wanted her buildings to blend harmoniously with the natural landscape of the American west. Rejecting the traditional European building styles, she instead studied the construction and design of Native American ruins and found inspiration in the local history and materials of the places she worked. Hopi House, her first building constructed at the Grand Canyon, was designed to evoke the structures of the Hopi Tribe who had long inhabited the area. Phantom Ranch was constructed with stone from the surrounding canyon (which was wise, for all other construction materials had to be brought in by mules!). She was also meticulous in her designs and material selection; Bright Angel lodge contains a fireplace constructed of rock from each of the layers of strata along the Bright Angel and South Kaibab trails IN ORDER from bottom to top!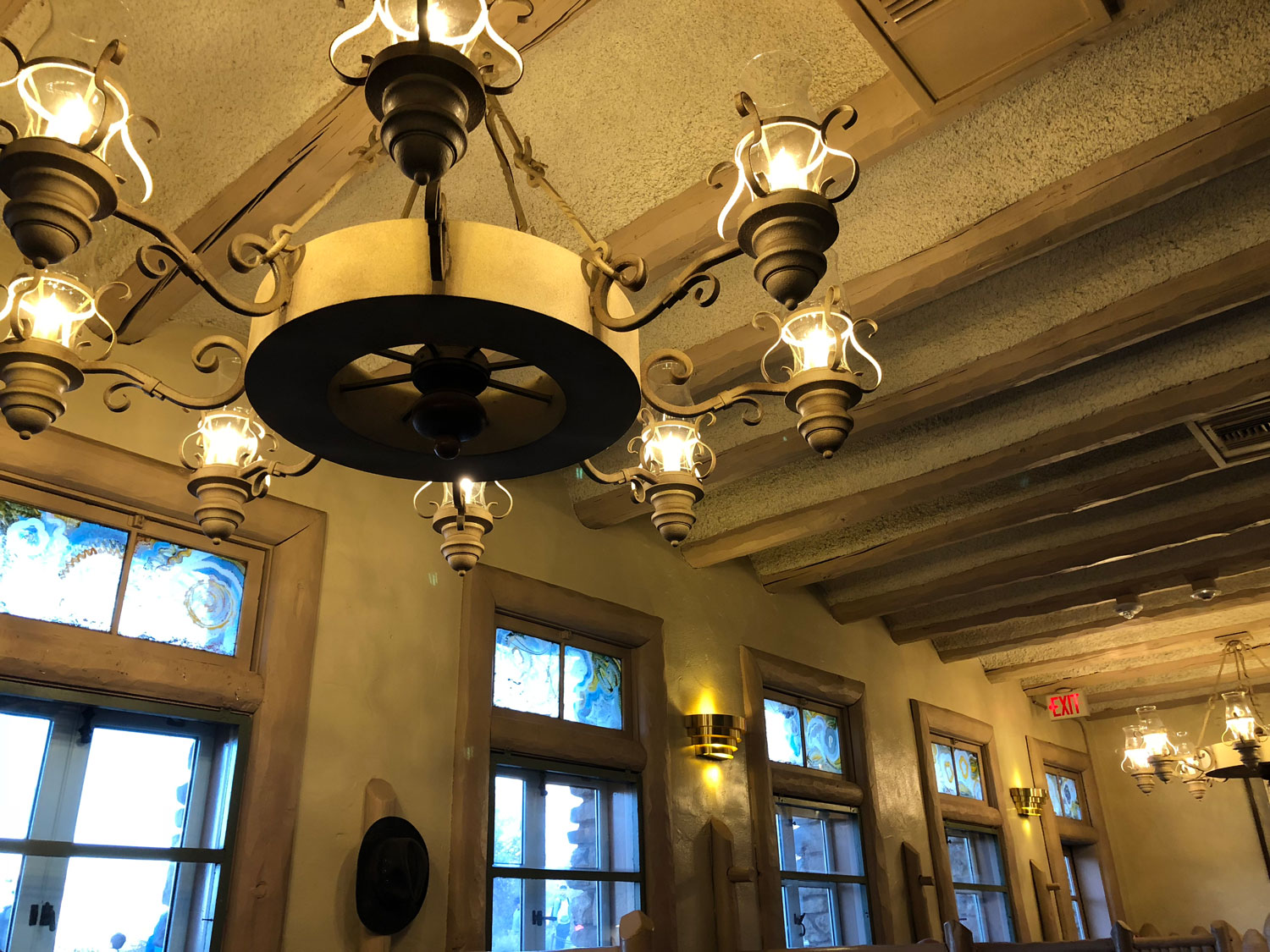 Although we might question whether there should even be buildings at the very edge of one of the most magnificent natural landscapes on earth, we can at least be thankful that this development occurred primarily under the watchful eye of the National Park Service and with an architect who was sensitive to the land, striving to achieve harmony with this beautiful place.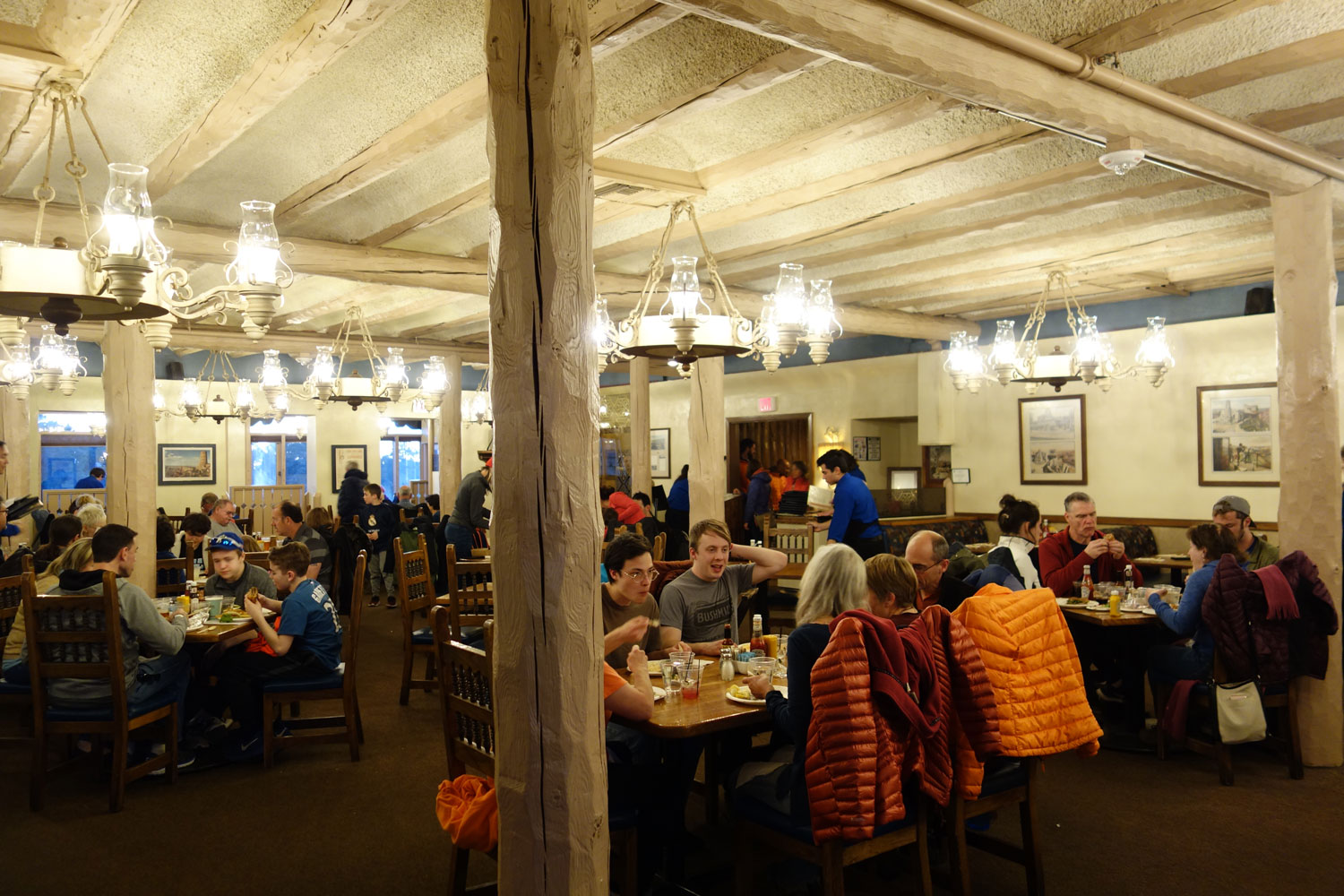 Source: Mary Colter: Builder Upon the Red Earth by Virginia L. Grattan