Window selection and location is one of the enticing aspects of my profession of architecture. For homeowners and cabin dwellers I explore designs that capture views, and thrust daylight into dwellings and create character inside and out.
For a homeowner in Menomonie, Wisconsin we created a Mondrian of windows on the southeast and southwest walls. The site has an abundance of deciduous trees creating excellent summer shade and foliage views. Low winter sun warms the interior and the absence of foliage opens distant views to Lake Menomin.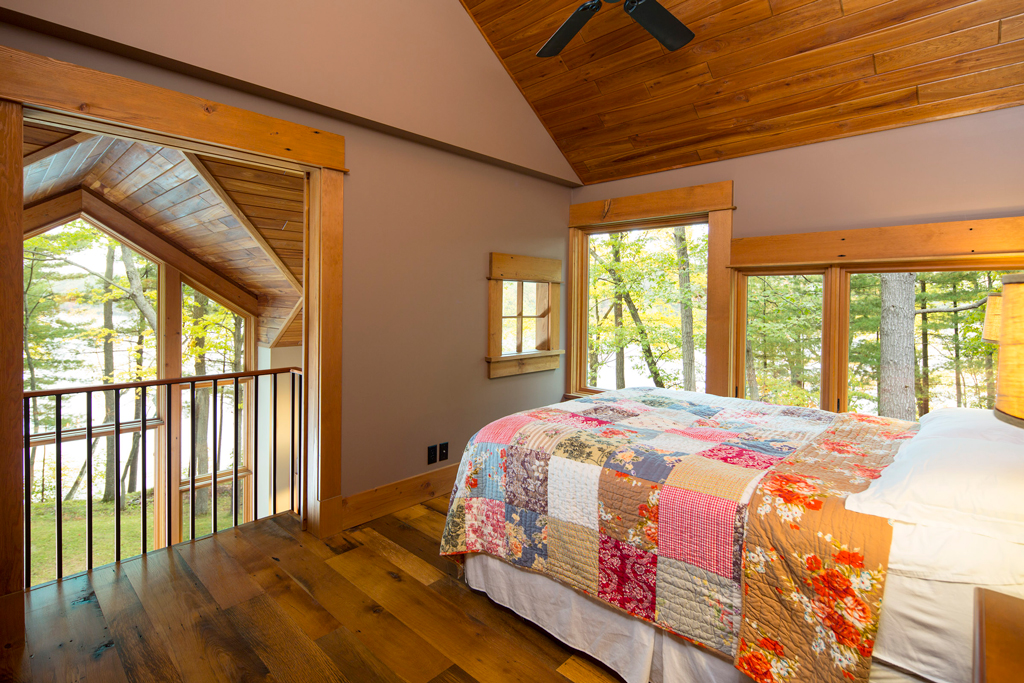 Our design process for that situation was to create a variable grid of glass with stationary and operable windows from regional window manufacturer Andersen Windows. Knowing this to be too much energy loss, we modeled alternatives where we filled in grid sections searching for a balance of opacity and transparency. Thirty years later this homeowner still relishes our success.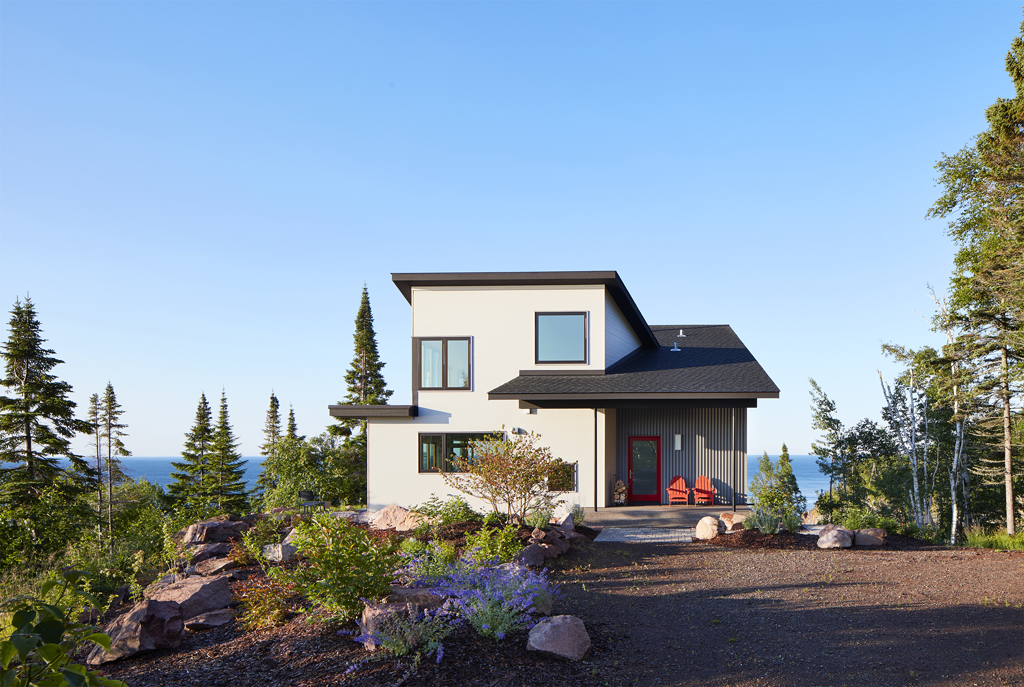 For a Madeline Island retreat dwelling, we sought an all glass wrap-around wall, thrusting the user into the natural setting of the landscape. Again, we preferred standard window sizes, both large fixed glass and operable ventilating windows. An exploration of possibilities led us to what architects call an A / B / A rhythm. We ganged horizontal operable windows on either side of a large picture window, where the large window is centered between the column rhythm.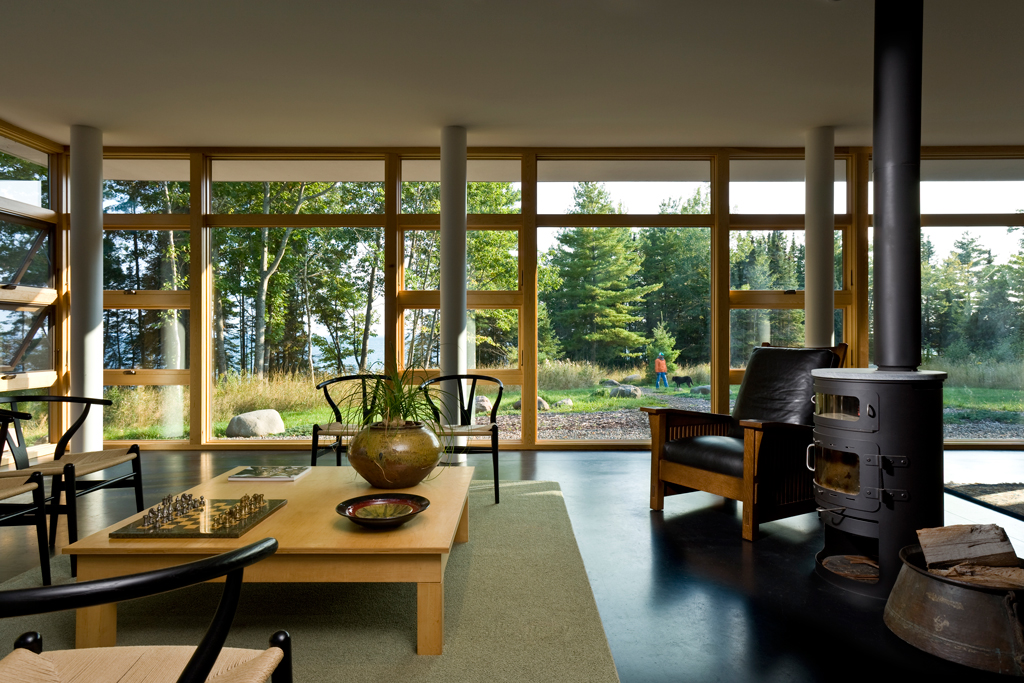 The owners of this retreat structure have enjoyed their life in nature so well that they've moved to it full time. With a heated floor and the low sun angle of winter enveloping the space with sunshine, they experience four full seasons.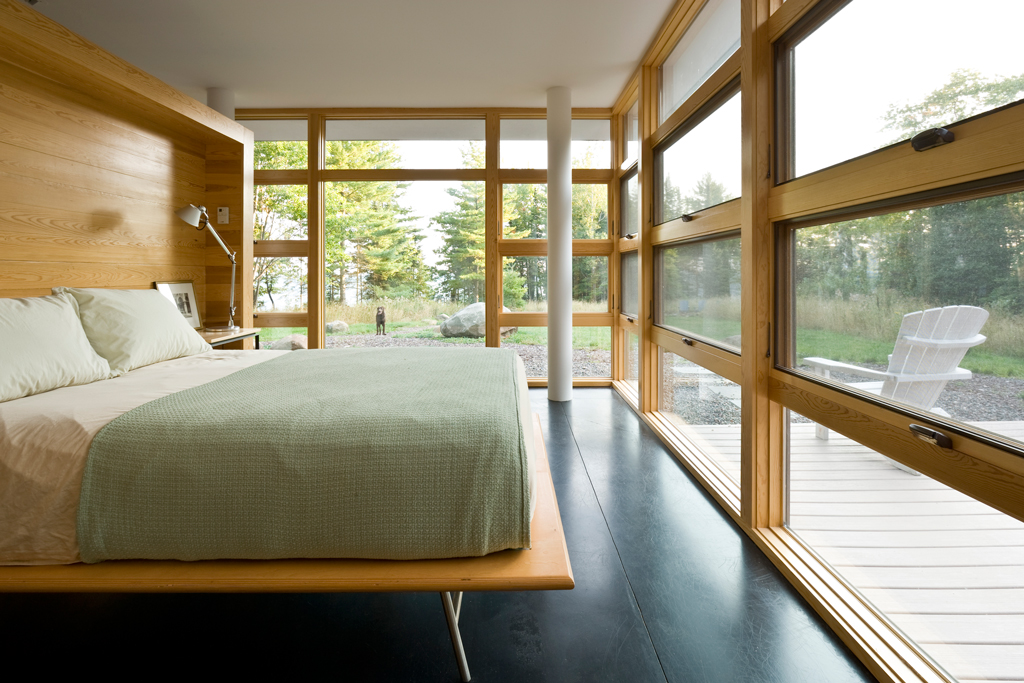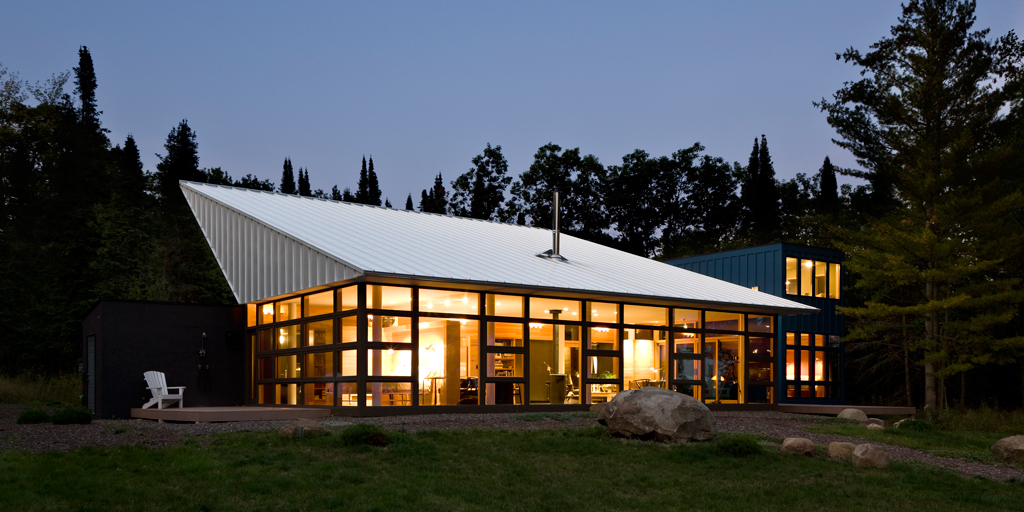 For a Lake Vermillion cabin our horizontal bend of windows employs cottage style double hungs. The living room to the left has a center picture window with transom windows above.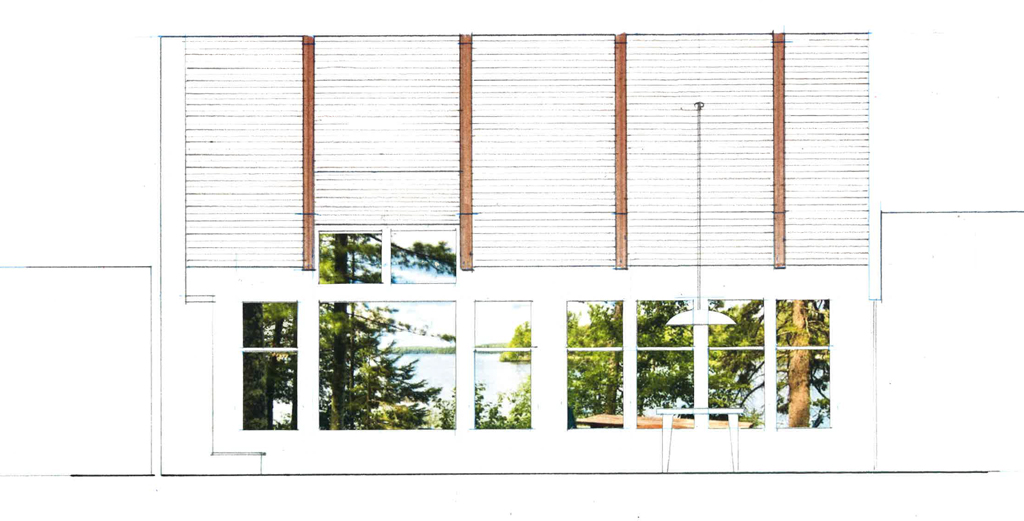 Cottage style double hung windows are a great choice for lake views for homeowners that prefer double hungs over casements. The notable difference is that casements have screens inside whereas and double hungs on the outside; the ladder is preferred for bug protection. The cottage style has a differential sash, with the upper sash being 2/5s of the opening and the lower equals 3/5s. This accommodates lake views when sitting at a dining table or slouched in a sofa.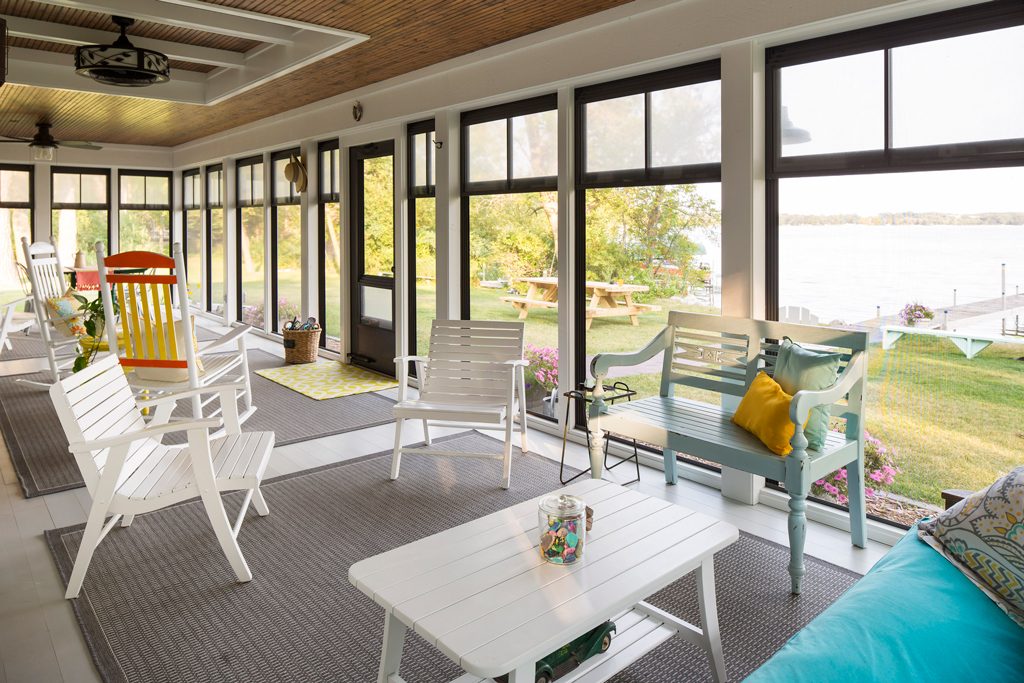 Many of my cabin designs are created for lake property in Minnesota and Wisconsin. I'm often suggesting to clients that lake views are usually horizontal expanses catching shorelines and their water reflections. Vertical windows at these locations just gather more sky.
For a client on Teal Lake in Wisconsin we explored how our window scheme would look in both summer and fall contexts. The two center picture windows are flanked by operable casements for ventilation.