It is a thrill for an architect or designer to experience a vision made tangible for the first time. We explore concepts in pencil, cardboard, and computer model, but nothing compares to experiencing design translated into built form. I can now say how enjoyable—and sometimes challenging—it is to experience the personal magnitude of this phenomenon in my own home.
The idea was simple enough: remove an obtrusive island to make room for dining with friends, make the dining space feel like it could have been original to the house, and surround it with a kitchen that was clearly not, all within the existing confines of our home.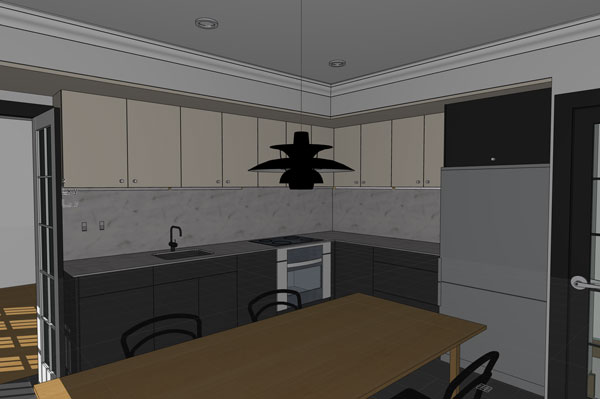 It bolstered our confidence when nearly everyone who walked through the space after we removed the existing island commented on how open it felt. And though I hesitate to speak for Scott, I relished the moments I watched him translate the idea to reality, too. For example, after the soffit was framed he causally mentioned that he never really liked the concept of increasing the expanse of a dropped soffit but after experiencing it said, "It looks like two different spaces." Bingo!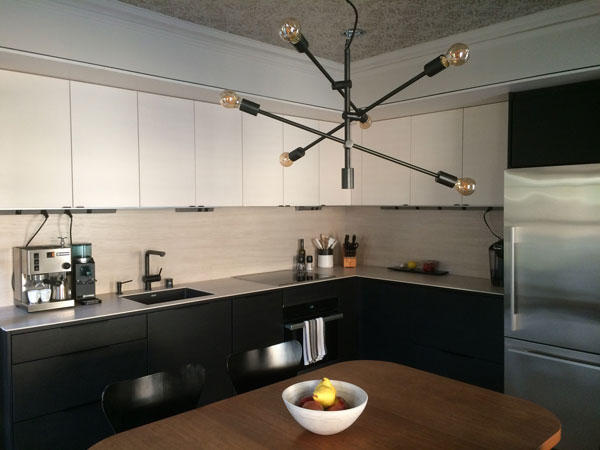 There were definite moments of anxiety. Like when the flexible crown molding arrived to accommodate our slightly bowed ceiling and it went up looking like decorative bunting. Or when we discovered the beautifully austere SoCo pendant canopy, intended to hang above the stair landing and visible from the dining table, was too small for the existing electrical box. In both instances, it was creative pursuit of the original idea that corrected these near misses by adding a course of painted wood picture mould and spray painting a cheap plastic ceiling rosette from Home Depot, respectively.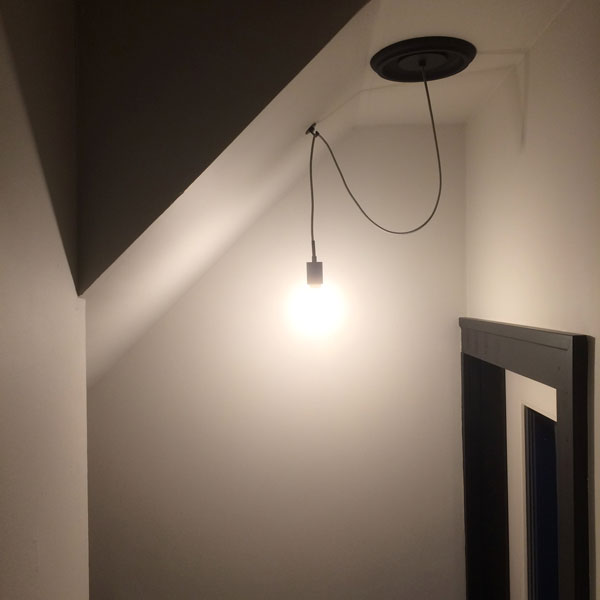 There were also immediate wins. Like when the upper cabinets were installed and Scott discovered the "drip cabinet" above the sink for the first time (an unexpected favorite) or coming home after throwing caution to the wind to fall in love with the metallic floral wallpaper on the ceiling (which still sounds crazy, but looks amazing).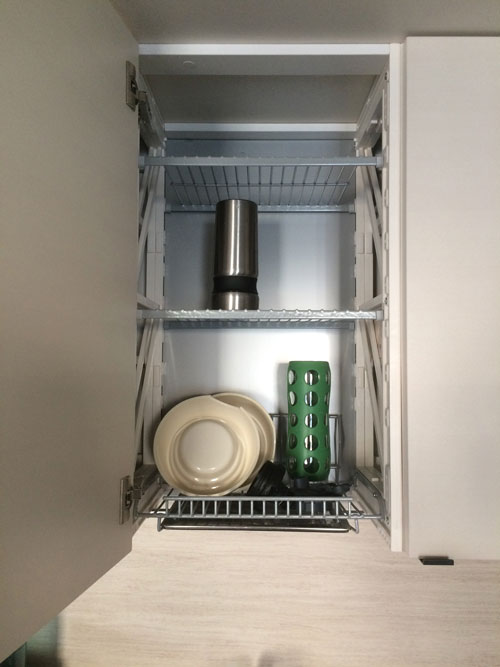 It's easy to imagine kitchen renovations in terms of trending products—all-white cabinets, quartz or marble countertops, graphic tile—but those are the ingredients. For a project to endure, the ingredients must be crafted into a design solution that's seasoned to taste, personal to homeowner and home alike. The idea is always the main course. The rest is dessert.