7 ½ inches– that's the amount of insulation being wrapped around the exterior of a 109-year-old house in the Whittier neighborhood of Minneapolis.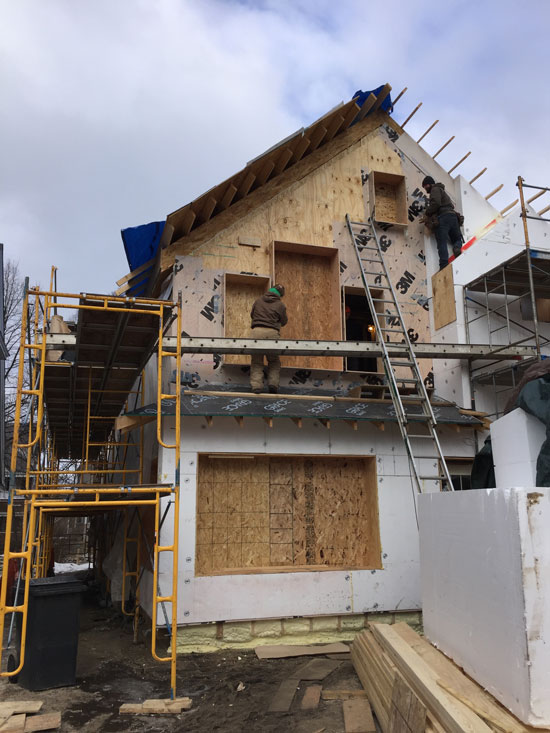 This renovation project, which is being constructed by Morrissey Builders, is aiming to achieve net-zero status, meaning it will produce at least as much energy as it uses. The insulation is an exciting step in the process, since providing an extremely well insulated and efficient building envelope is a key component in attaining this level of energy performance. Much in the same way as we put on a heavy coat in winter, a thick insulation blanket is the logical first step to retain as much heat as possible and thus reduce the amount of energy needed before we try to make up the rest through renewable sources.
Regardless of the house's high performing future, any new insulation represents a major improvement for the house. I've often associated tall, Victorian era houses with cold, drafty spaces and this one was no exception prior to construction. Upon opening up the walls, the reason for this became quite clear, as there was little more than sawdust filling the wall cavities of the original house!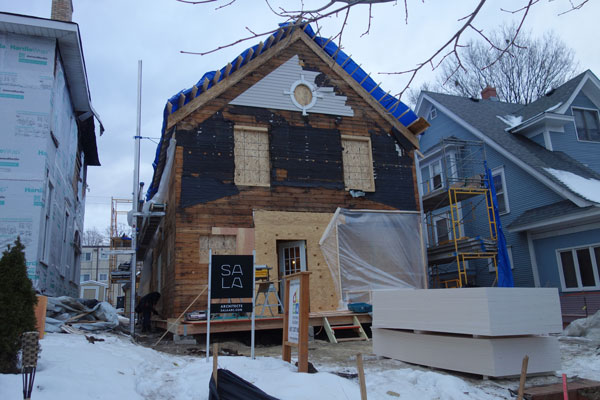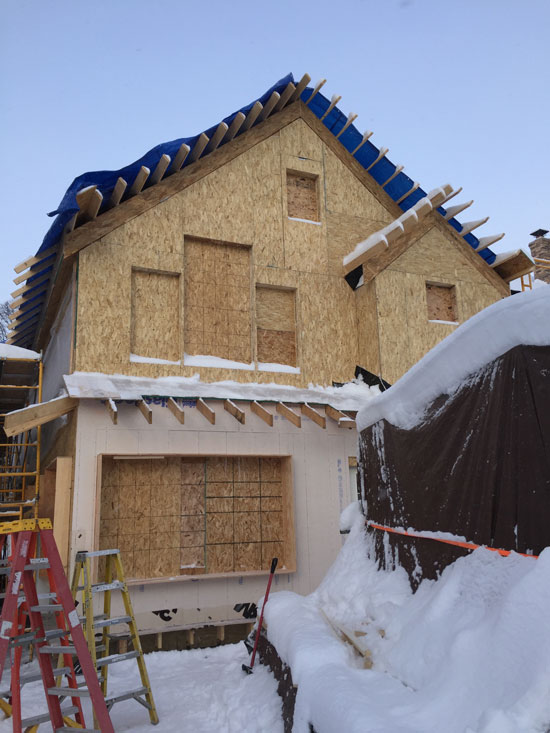 The new insulation is being applied in the form of expanded polystyrene (EPS). This rigid foam was chosen for a variety of reasons including its cost efficiency, long term performance, and lower overall global warming potential in manufacturing. Installing the insulation on the exterior of the house also creates several benefits- first, it allows for a continuous layer of insulation, eliminating most thermal bridging and thus creating a more efficient assembly. Second, it avoids losing precious interior space in the house to thickened walls.
In addition to the new insulation at the walls, the roof has been covered by a thick coat of spray foam insulation over the top of its existing sheathing. The existing basement walls were insulated with an innovative new technique involving creating trenches on the exterior and filling those with a thick layer of spray foam insulation.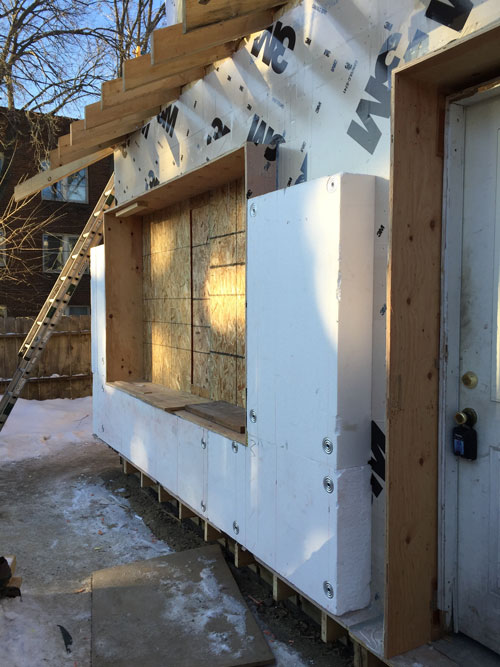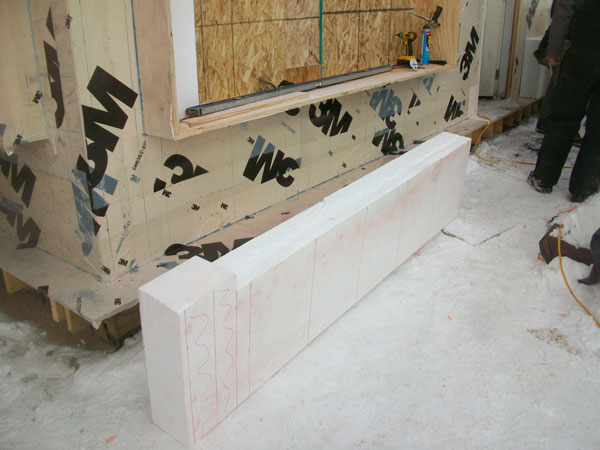 The project just received a blower door test to check the air tightness and assess where any leaky spots might be in the building envelope. (If you want to learn more about blower door tests, check out our earlier blog post!)