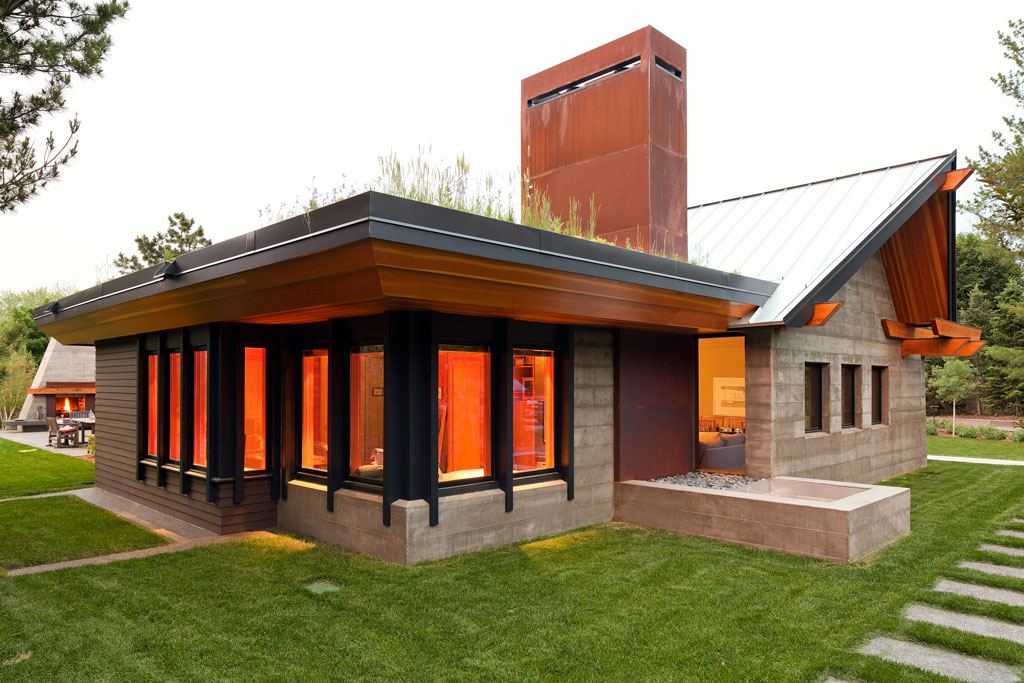 There are many exterior building materials that protect our homes from the elements. Using poured concrete for exterior walls can be one of the most enduring, fire-resistant, thermally retentive and maintenance-free solutions.  Though there are significant embodied costs to the manufacturing process of concrete, the overall impact on the environment is diminished by not having to paint or stain and by its permanence. After all, a concrete home can last without decay, for potentially hundreds of years.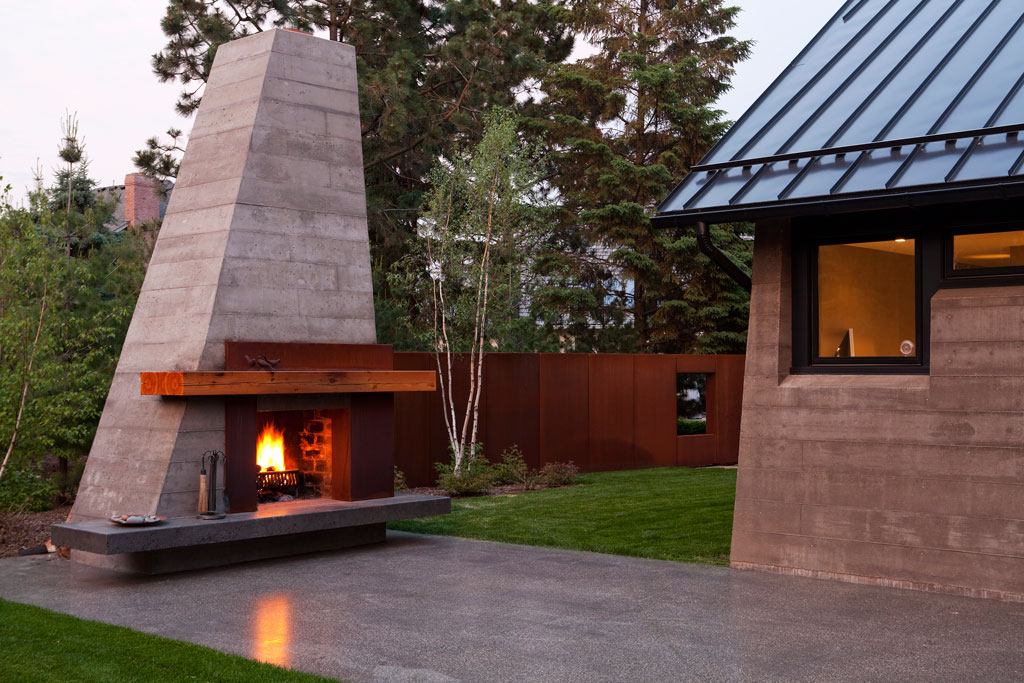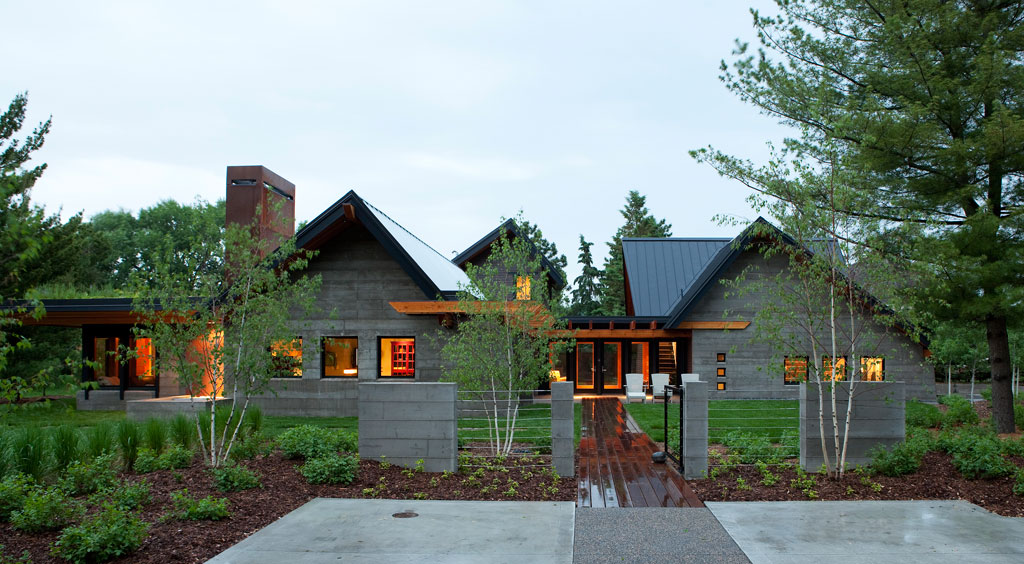 There are however, a few challenges, not the least being its perceived mundane aesthetic, even brutal reputation.  This may harken back to those dreary housing projects built in the 60's.  But because concrete takes on the shape and texture of the forms into which it is poured, it is possible to enrich its surface character by using textured forms.  I have often used heavy, reclaimed timbers in combination with concrete walls to add warmth to the overall composition.  If the concrete has been formed with horizontal, rough-board forms, the concrete surface is imprinted with the wooden texture and the two materials work together in a pleasing manner.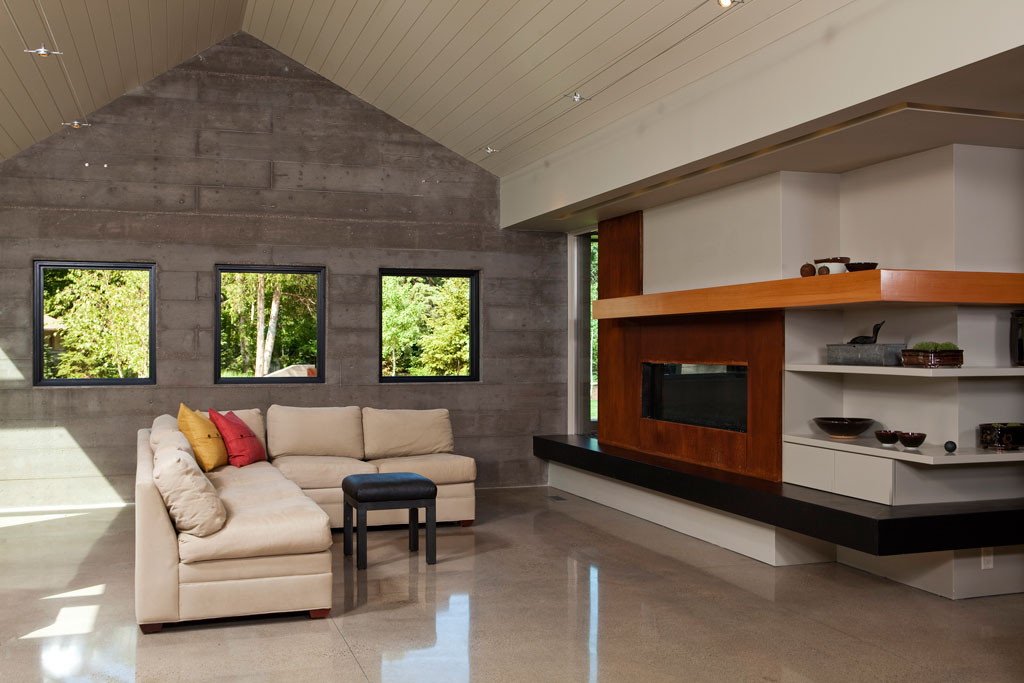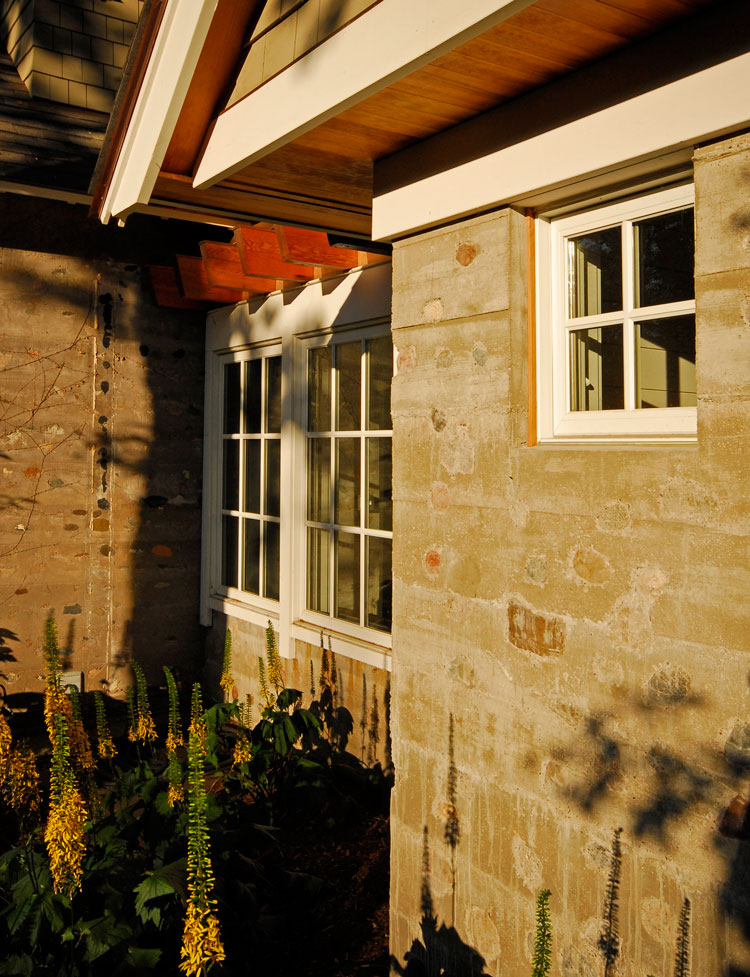 A second dilemma arises in how to insulate a concrete wall.  Concrete itself is slow to change temperature thus a concrete wall will retain warmth if heated and cold when cooled for longer periods than most building materials.  At some point, either in our cold winter or hot summer, it needs thermal resistance augmentation, thus insulation.  I have found that by pouring a four inch exterior concrete wall, installing rigid insulation to the interior and then pouring an interior 4" wall, we can take advantage of the thermal mass of the concrete on the interior, attain the needed thermal resistance from the insulation while still gaining the durability of concrete on the exterior surface.