This week I had the privilege of joining three distinguished and entertaining architects as part of a panel discussion for the StarTribune and AIA Minnesota Home of the Month presentation. (Thanks to my new friends and fellow panelists Beth Reader, FAIA, Gar Hargens, AIA, Michael Roehr, AIA, and the always-exceptional staff of AIA Minnesota!) As panelists, we were asked to focus our comments on the "value" of hiring an architect and current trends.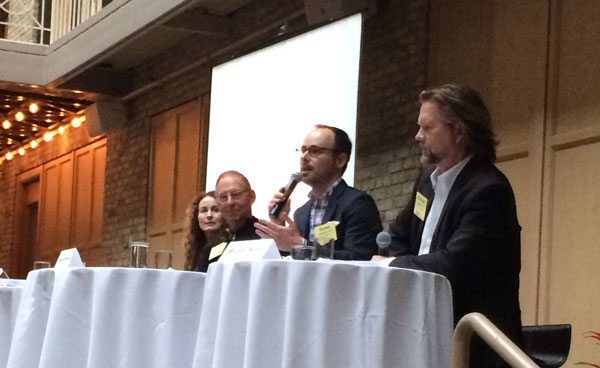 As I gathered both images and thoughts on the suggested themes, I couldn't escape the tension I was feeling between the two. As an architect, I believe in creating long-term solutions, and that often requires seeing beyond trends to create an enduring design. Architects do this by exploring the unique characteristics of people, place, and purpose; the balance of which is different with each and every project.
When a material or detail is selected in response to its user, location, and function (you guessed it: people, place, and purpose), it is much more likely to feel timeless than if it were simply selected because it looked good in dwell or on Houzz.
During the panel presentation I shared a few images as examples. In the following three kitchens you can certainly identify a trend or two—waterfall countertops, lightly washed wood cabinets, etc.—but each was designed with (not for) people, place, purpose in mind.
This kitchen bucks the trend of open plans by intentionally being located between a dining room and screened porch only. It's for a trained chef that wanted to avoid (as much as possible) guests crowding the kitchen during meal prep. It incorporates off-the-shelf cabinet boxes rather than high-end custom cabinets, borrowing its "wow" from a large picture window-framed view of the nearby forest; a view the owner refers to as her "seasonal art."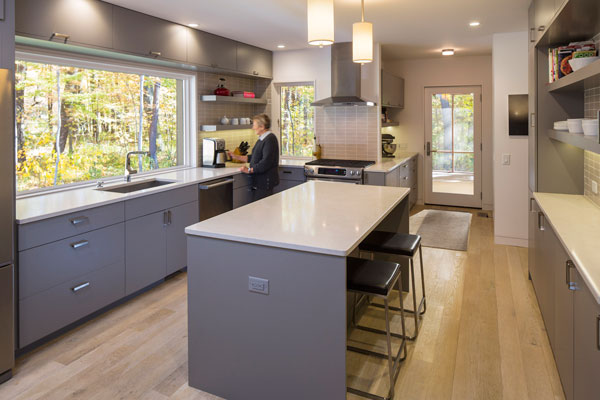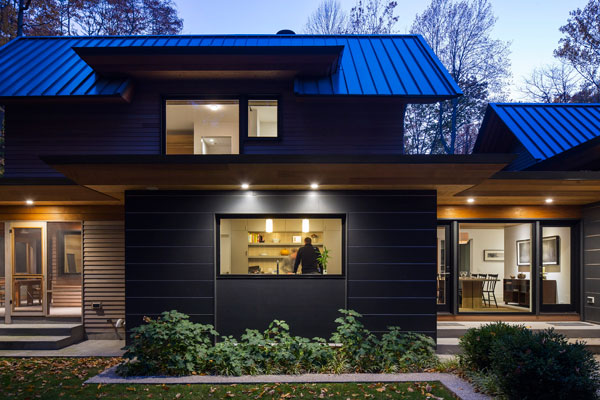 On the other hand, the kitchen in this home overlooking Lake Michigan is an integral part of the living space, allowing cooks and guests alike to share in the view. Here, working functions of the kitchen are masked within furniture-grade custom cabinetry inspired by the sand-toned surroundings, so as not distract from the casual elegance of the space.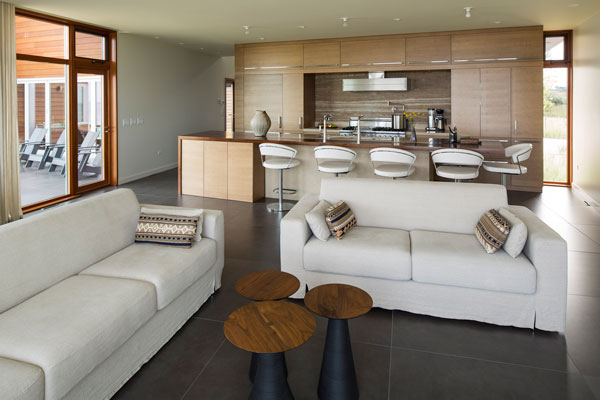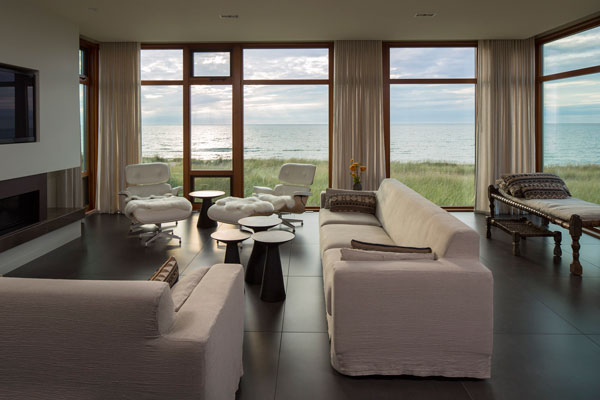 The owners of this renovated kitchen intended it to be the showstopper in their Shingle-style multi-level home, but one half of the couple was equally concerned that it feel "at home." Incorporating a barrel vault above an intentionally lowered ceiling borrowed from a common theme in the house and made the previously cavernous space more comfortable and efficient. Replacing a traditional bay window with a new customized asymmetrical "bay" improved the view towards a favorite outdoor gathering space and increased daylight.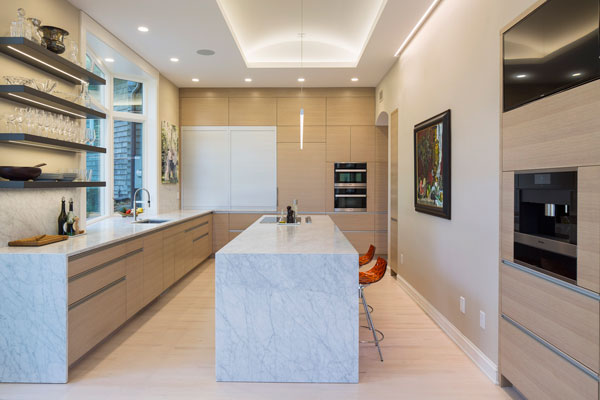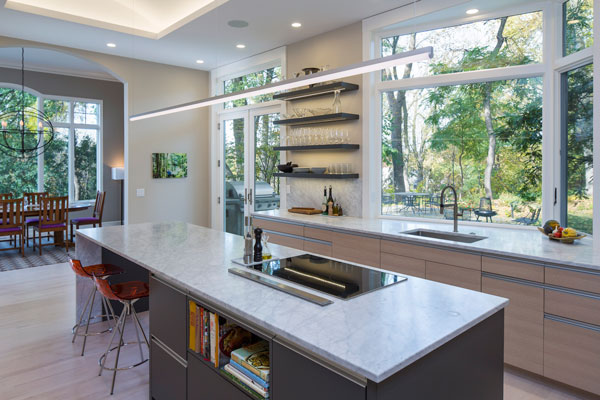 Out of context I'd surely laugh at the suggestion that "barrel vaults" and "bay windows" are trending in 2016, but in response to these particular people, in this place, for their purposes, we created an investment for the family's long term use and enjoyment. Understanding and designing for people, place, and purpose, that's what architects do, and as the Home of the Month program proves year after year, there's incredible value in that!