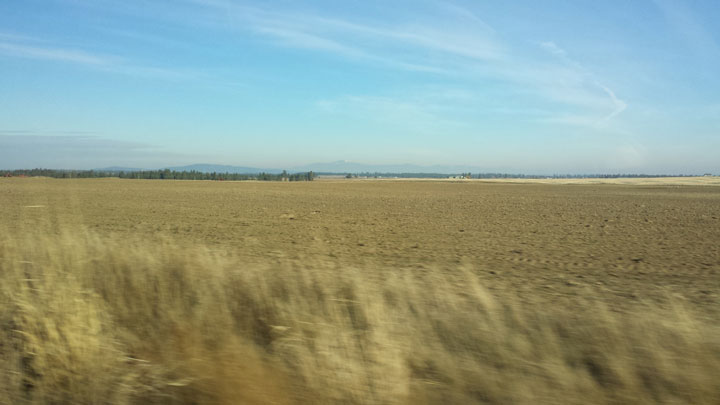 North Dakota prarie from the train.
Sitting in my sleeping compartment on a train to Spokane recently, I found myself thinking about time, mainly because the train was nine hours behind schedule. I had chosen to travel by train because I wanted to slow my pace, see the countryside, enjoy the journey itself and feel the rhythm of the rails. Traveling through North Dakota in the dark I could hear the train whistle up ahead as I rocked to sleep. The sound "Dopplered" through the night, reminding me that I was moving through a vast place. My sense of space and time deepened. This "depth perception" doesn't seem to happen when traveling by air, high above the earth at 500 miles per hour. I thought of how speed blurs our perceptions and flattens our perspective. It occurred to me that by slowing down, we are able to see deeper into places both physically and mentally.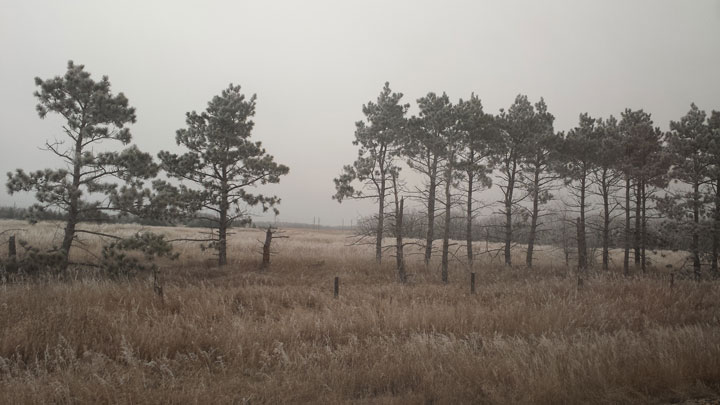 Pine in Minnesota from the train.
Naturally I found myself thinking about how architectural design and building are influenced by speed. We are so often in a race with the tyranny of our weather or determined to meet some important deadline. In addition, we are driven by the widely accepted maxim that "time is money" and if we can only speed things up, we will gain a financial advantage. We even refer to a building schedule as a "critical path" as if we were in some sort of dire emergency. Any hesitation or interruption in the process is deemed a hindrance and detrimental to the work. But as I sat still for hours on the train waiting for commercial ore trains to pass, I began to think about the possible merit of interludes. Could delays be a blessing in disguise? Wouldn't having the time to 'try on' alternate ideas, sort out priorities and think through decisions improve our projects? Indeed.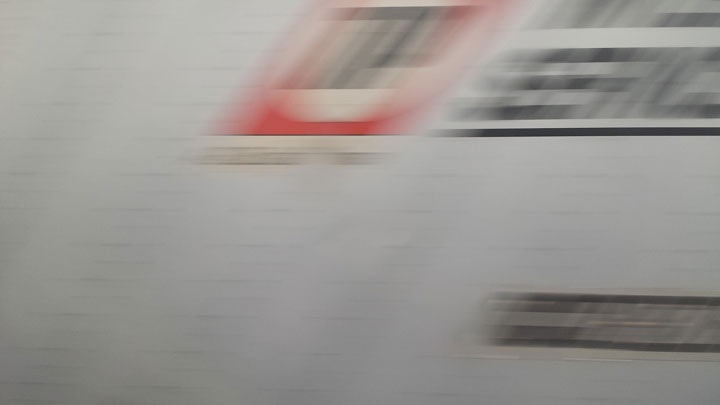 A passing train that reminded me of how architectural projects sometimes feel.
Hours and hours later and still haltingly making our way to Spokane, I tempered my enthusiasm for delays and had to admit that journeys, either on a train or in construction can get bogged down and stall out. So it seems that we need to find the right cadence for each circumstance, keeping a rigorous pace at times but unafraid to pause at critical intervals to think things through, see a little deeper, enjoy the process.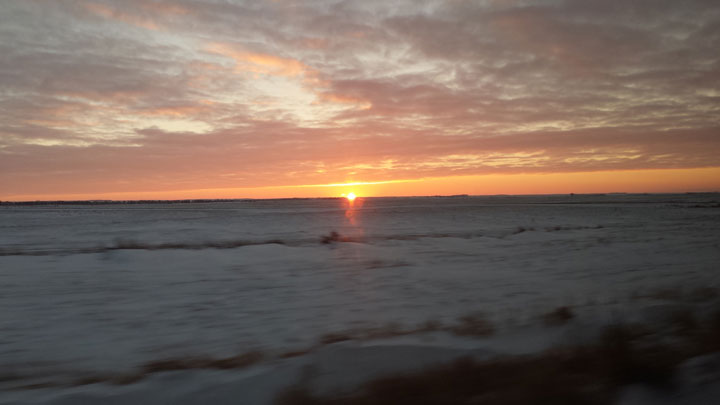 Montana sunset from the train.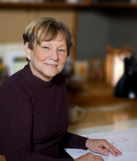 Katherine Hillbrand has several other adventures on the SALA Blog such as an interesting walk in the woods, to her incredible visit to a homemade castle. In the meantime, take a look at how her cultural endeavors have influenced her own projects on Katherine Hillbrand's profile page!