Architects have always played a key role in designing the interiors of their buildings. And for some architects little has changed today. I find a surprising perception among many people that the architect designs the building shell and exterior and everything inside is the work of an interior designer. In reality, in most buildings the architect plays a key role on the interior, sometimes working with an interior designer, and sometimes working alone.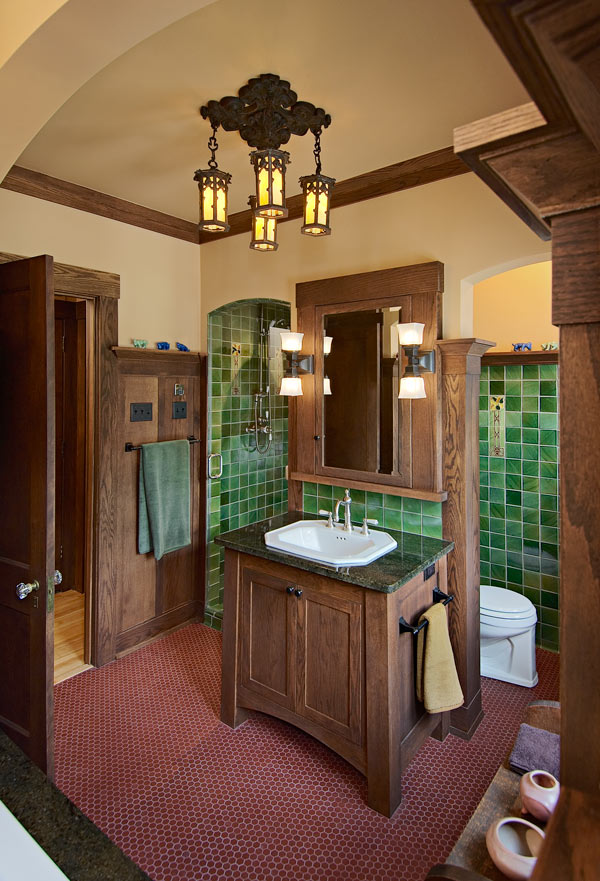 In this master bathroom by Joseph Metzler and Steven Buetow, the architects were involved in the selection of every finish, fixture, and color visible. This included the design of cabinetry and paneling as well as working with tile maker to create custom tile.
On most residences an architect's services include selection or consultation of interior colors, finishes, and fixtures. This typically includes things such as paint and stain colors, wall tiles and floor finishes, plumbing and lighting fixtures, and design of cabinets. At times as architects we take a very active role by proposing products, materials, and colors to our clients. Other times we provide feedback on those products, materials, and colors our clients are considering.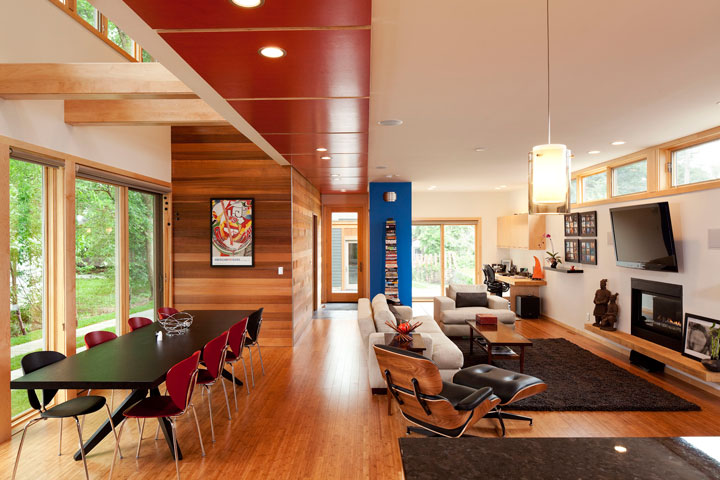 In the living room of Eric Odor's Urban Green project, "Fruit Punch" celing panels were called upon to reinforce the circulation in this open plan and pick up the color of the dining room chairs.
Sometimes and architect's involvement will be even more extensive. This can include selection or design of furnishings, design of lighting, selection of window treatments, art glass, and occasionally even table settings! Involving your architect in the interiors to the extent of their abilities and interest can ensure a unity of vision required for great architecture.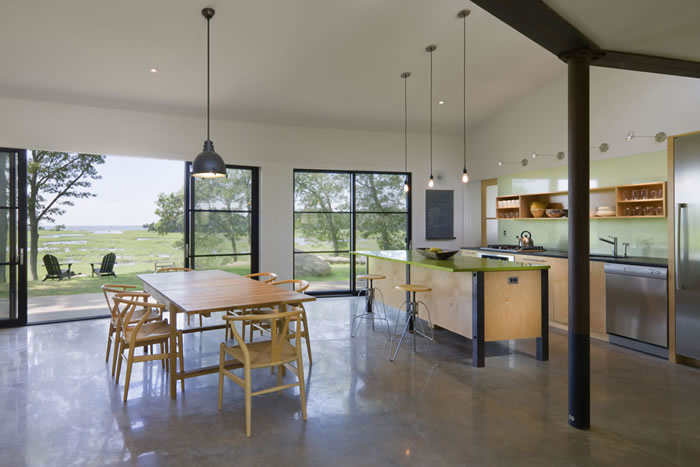 In this home designed by Jody McGuire and Aaron Amosson, they chose the furniture and light fixtures and even had some selection control of the dishes on the open shelves.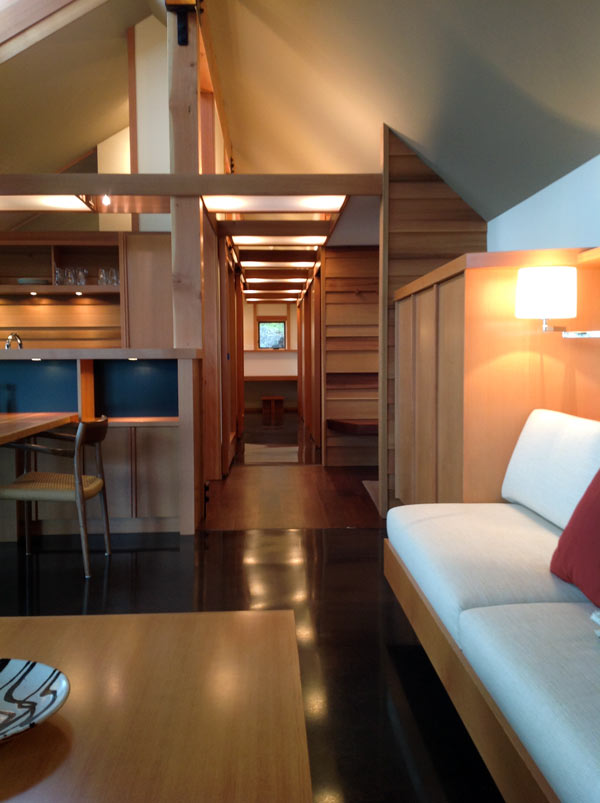 In this retreat designed by Kelly Davis and Tim Old, the lighting and some of the furnishings become part of the architecture.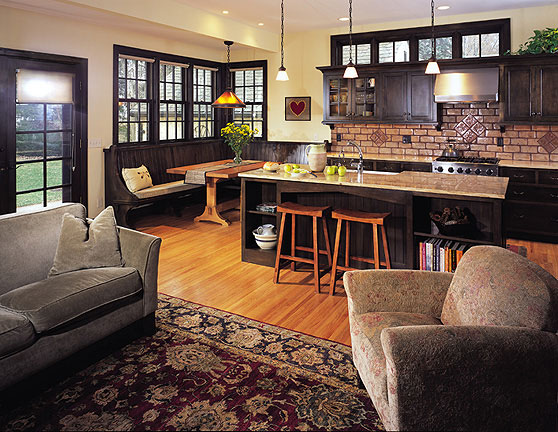 This Eric Odor project has darkly stained wodd and a rough tile backsplash to reinforce the rustic feel of this tudor addition.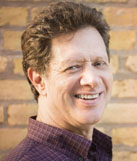 Joe Metzler has a wealth of experience on remodels and restorations along with holding seats on local historic preservation boards. You can browse more of Joe's projects on his profile page.