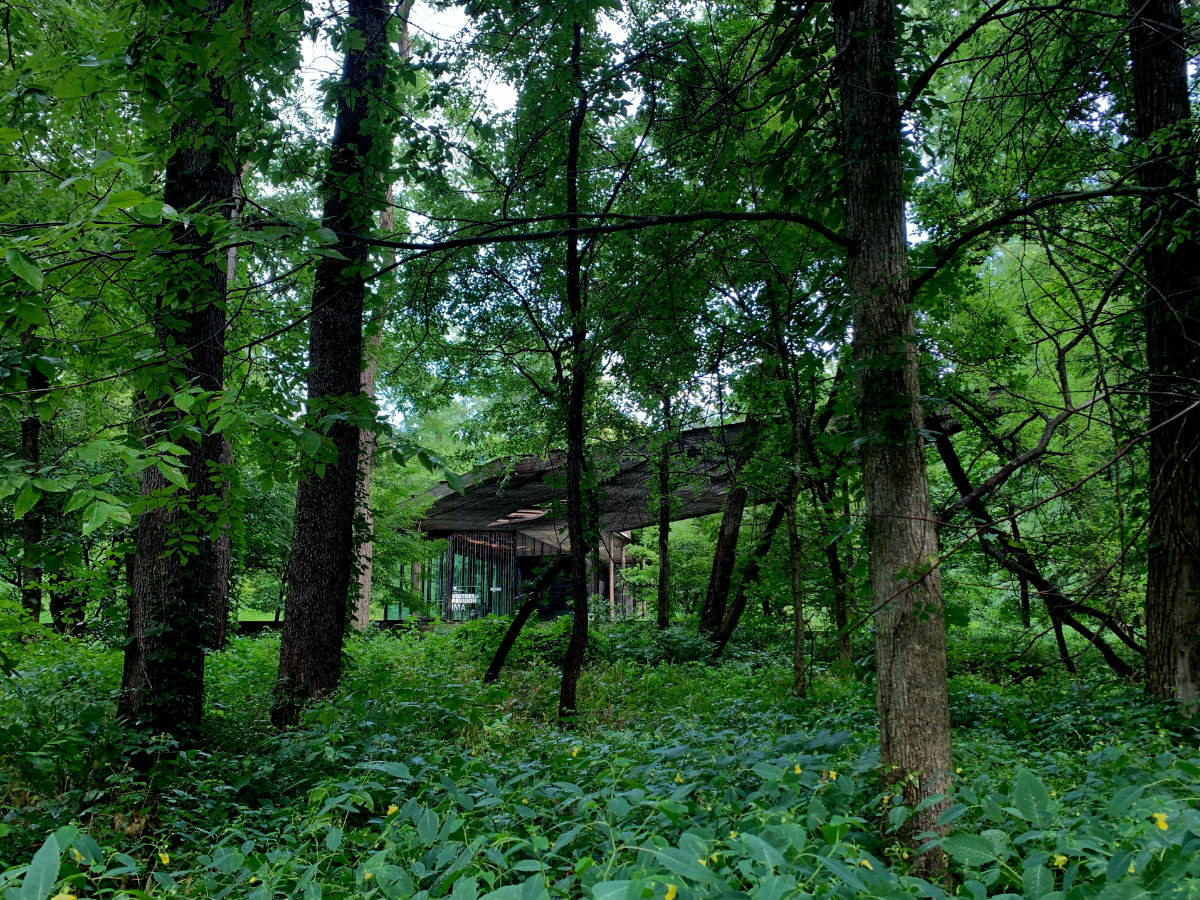 I love the spontaneous nature of loosely planned road trips. I like lists because they capture and organize bits of information that might otherwise be lost.
Last summer I took a road trip with my mom and little brother. We didn't plan much. We rented a lovely architect-designed house in Indiana, not far from the dunes and white sand beaches of Lake Michigan. Shortly after arriving we started making lists. Lists of meals to cook, groceries to buy, sights to see, and things to do together. In part, we'd decided to take this trip to celebrate my 30th and Billie's 27th birthday (our birthdays are just 4 days apart). The day's activities for my birthday, they insisted, would be entirely up to me.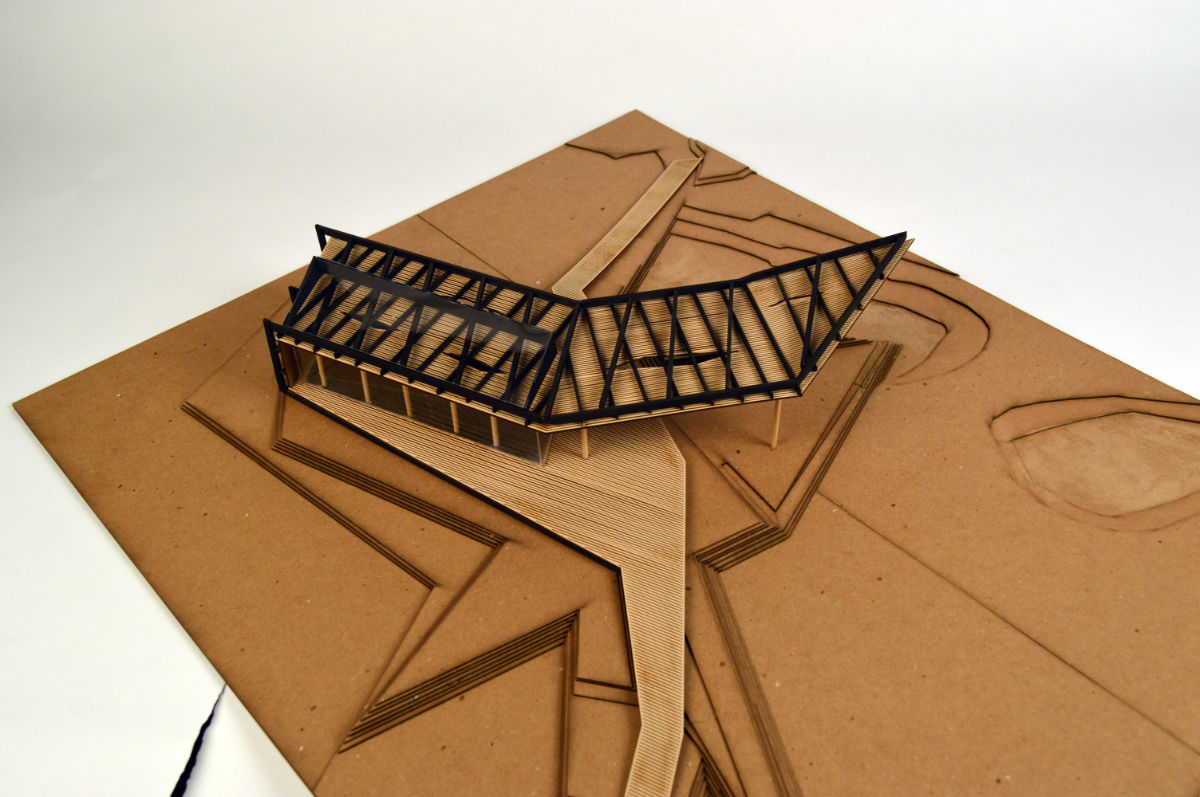 I have another list: buildings I'd like to visit in my lifetime. A particular one was first called to my imagination during my studies at the University of Minnesota in 2014: The Ruth Lilly Pavilion designed by Marlon Blackwell Architects. I studied and built a model of the pavilion with a few other students in my studio. It made its way onto my list and remained there till last summer.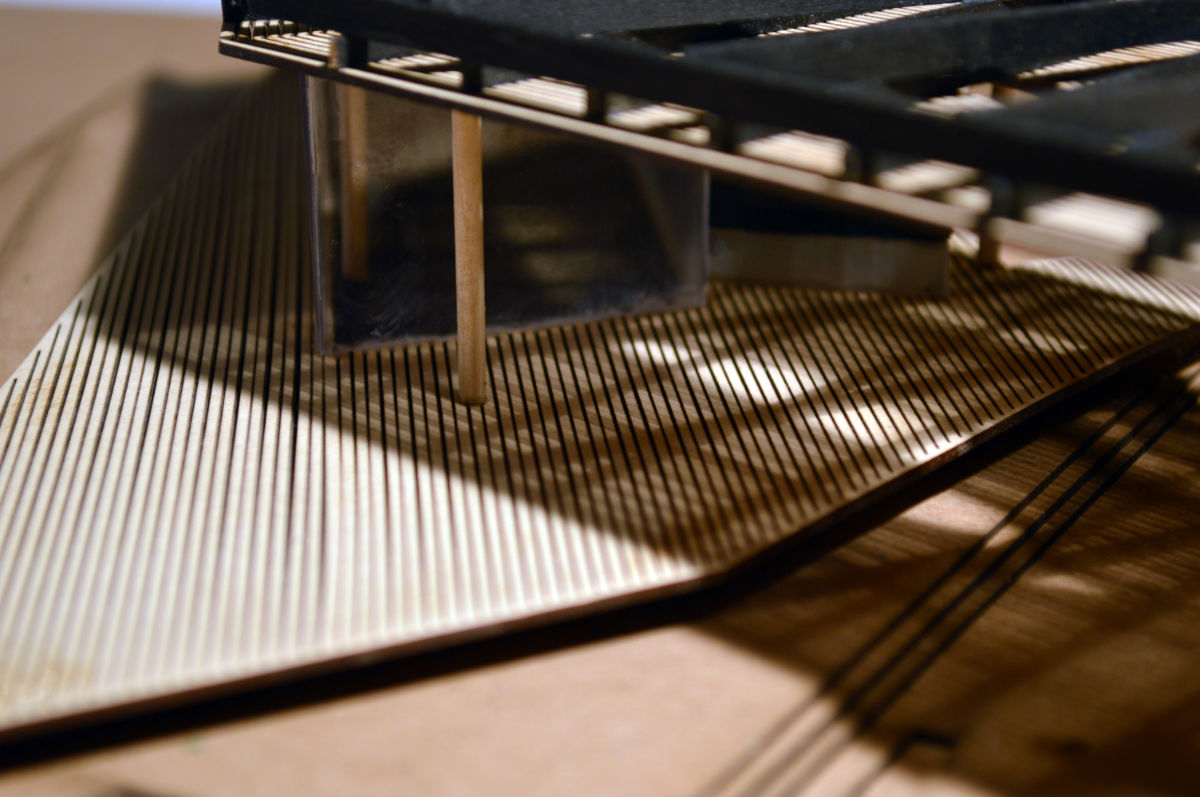 On my birthday my mom and Billie and I woke up early, had coffee and breakfast sandwiches, and hit the road. It was a three-hour drive to Indianapolis. We emerged from the air-conditioned car into a thick August day at The Virginia B. Fairbanks Art & Nature Park.
The building is an inside-out structure. A steel skeleton stretches above and below continuous bands of thin, densely-spaced Ipe boards. Nested between these folding surfaces are two boxes: one solid and one transparent. I was surprised by how hard it was to see the structure through the trees. The press photos I remember must have been taken shortly after construction was completed, and in the years that followed nature has reclaimed the space between the building and the woods. The Ipe has greyed and weathered, and most of the building shows hints of being touched by moss and lichen.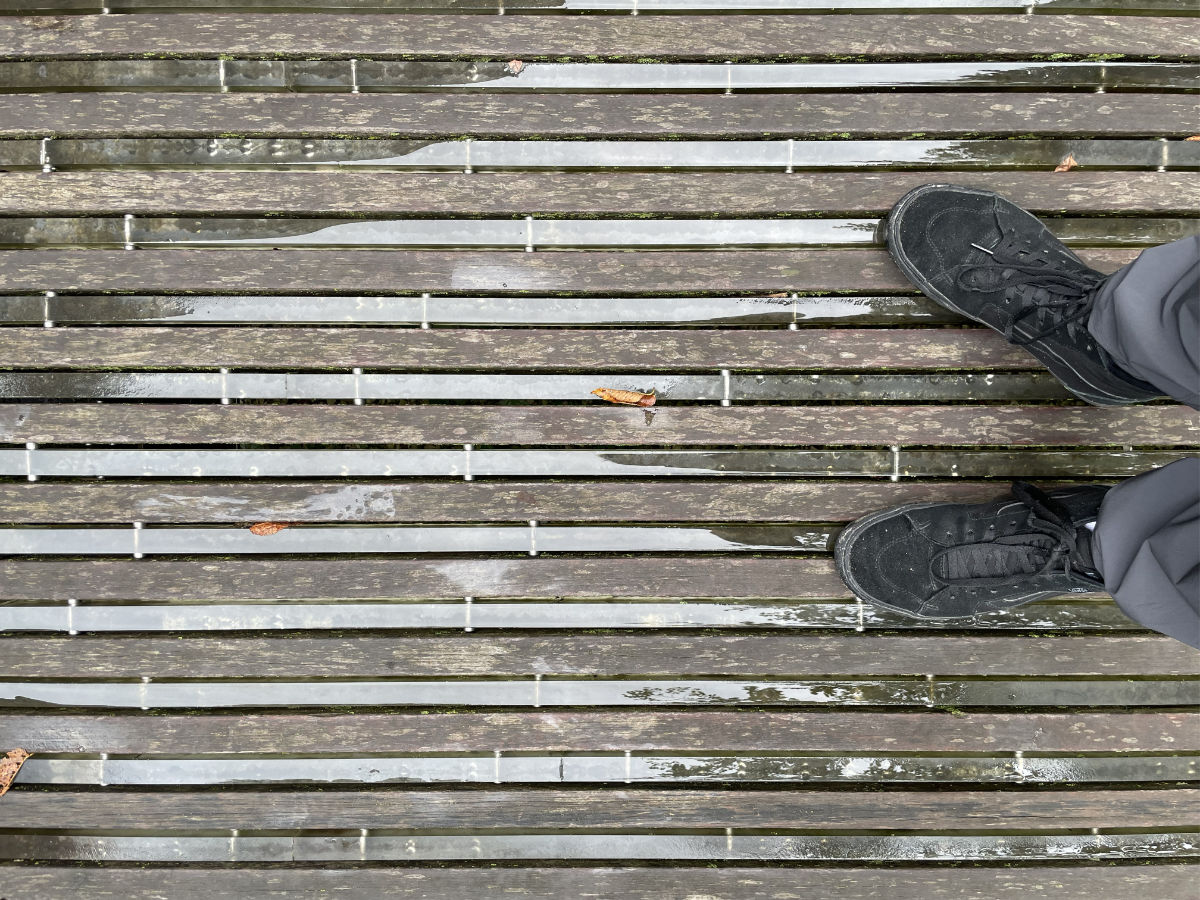 Since we had arrived so early, we were able to wander in near silence, listening only to the birds. With the exception of an occasional jogger, we had the space to ourselves. It's always wonderful to check a building off my list—and this one was definitely worth the trip.