Speaking to an audience can always be challenging, for those of us who haven't taken the Dale Carnegie course, but never more than at a trade show. These audiences sit in the broad open space of the show and viewers filter in and out dependent on the interest in the speaker. Speaker success can thus be measured by whether more seats are filled at the end of the talk rather than the beginning. Entertaining the audience builds critical mass and then others follow until there is standing room only. Knowing your subject is important, but delivering that subject enthusiastically and with humor trumps knowledge.
I've had the opportunity to deliver a lot of show talks, and this firsthand experience has redefined my delivery. My talks are presented with visuals, beautiful pictures of homes and cabins. But if I turn my back on my audience and speak to the screen, folks will walk away. So here are a few techniques that have worked for me.
1. Pick out a few audience participants and speak directly to them. Checking their eyes, smiles, and frowns to assure they're getting it. Return to them often as if you're having a conversation with them.
2. Find humor with the subject you are presenting, not Ollie and Lena jokes. Speak using laymen terms, not technical or intellectual jargon. It's great to educate, but don't pontificate.
3. Bring your talk into the present, adding in the weather outside, the smells from the food talk near by, or references to other vendors during the show.
4. Take questions, but not until well into the talk, and definitely at the end of your talk. You need enough time for your audience to glean your point of view.
I'll have several opportunities to put these thoughts into action at four upcoming Lake Home and Cabin Shows. At each show I'll be speaking on Friday at 5:00, Saturday at noon and 3:00, and Sunday at 1:00. Hope to see you all there!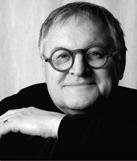 Dale Mulfinger is SALA's renowned Cabinologist, and has a new book out titled Back to the Cabin. This piece is a follow up to his prior book The Cabin. If you'd like to take a look at more of Dale's cabins, visit his profile page! Or if you'd like to see more of his posts on cabins on the SALA Blog, READ ON! Is there anything specfific that you're hoping Dale will touch on at his talks at the show?