I recently received a call from a lovely couple for which I had done a little design work 23 years ago. Their call made me marvel at the lasting impact of my minimal service so long ago. They had eventually built the log home that I had "sketched" for them and had enriched it over the years with Lon's (the owner's) skillfully made Adirondack furniture and many authentic antiques artfully collected and assembled by his wife, Joyce. At sometime during the construction, they hired an older mason to build a stone terrace above their garage that surrounds the house on three sides. The mason was inspired to angle the terrace walls so that two sides of the terrace are not parallel with the side walls of the house.
Lon and Joyce called to ask if I would help them design a log-framed roof to cover this irregularly shaped terrace so that they could enclose the space with screens. They hoped to use naturally shaped, sap-peeled trees for the frame. After scratching my head and puzzling over it for some time, I realized that the only way to figure out the geometry would be to mock it up on site with 2x4s. Drawing just wouldn't work in this case. Lon agreed. The only reasonable way to build this structure was to figure it out, one portion at a time. My husband Deane worked with Lon to mock up the general idea, and then went to search for the right trees with just the right branching to support the roof frame.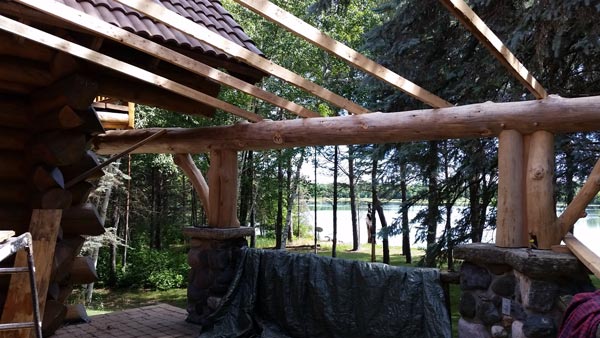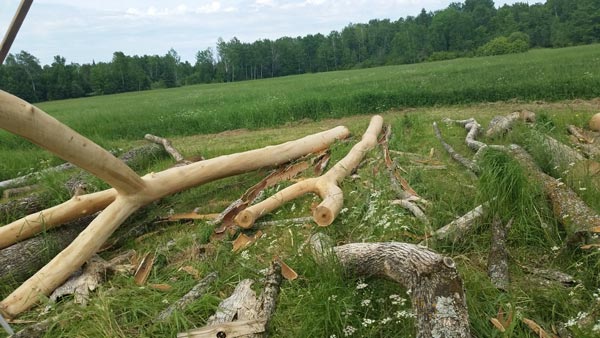 After cutting, sap-peeling then power washing the trees, the real fun began. Square mortise and tenons that join the logs together were roughly chain sawed and then chiseled into the round logs.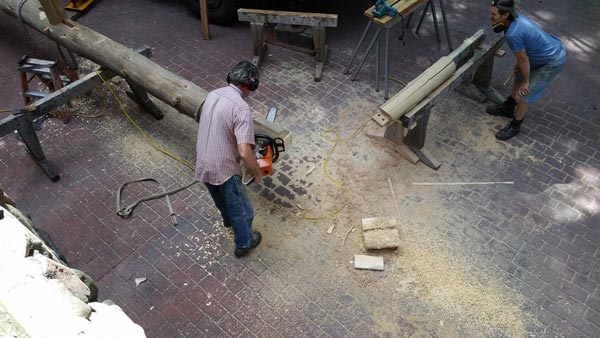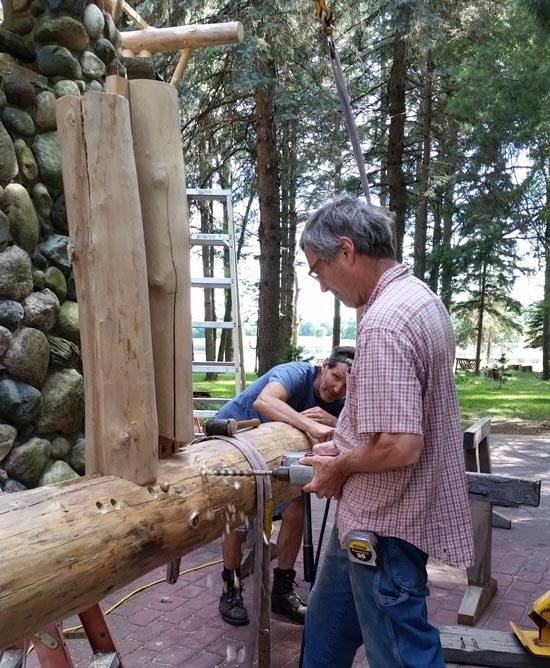 These were then fit and pegged together with wooden pegs. The orthogonal joints are rigorously calculated to take the stresses involved while the scribed 'roundness' of the logs fit tightly together to hide the square joints.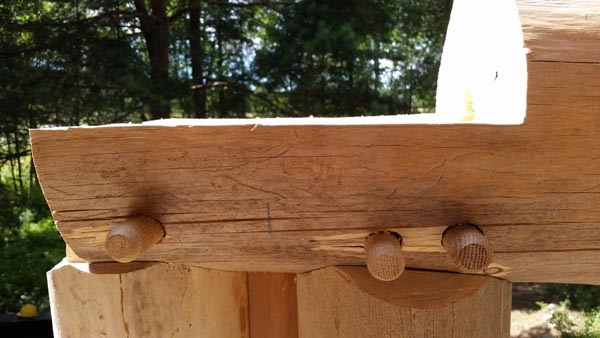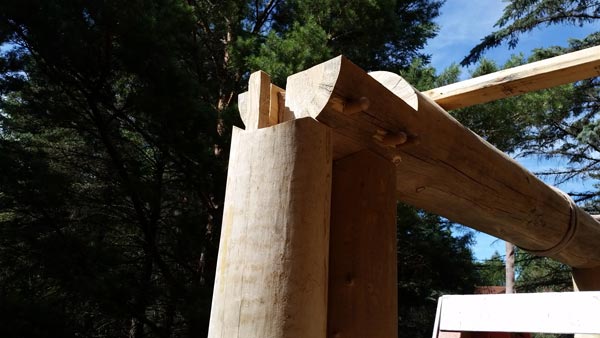 Deane assembles each section upside down and then turns and lifts each assembled portion ever so slowly with a crane to sit precisely on doweled stone piers.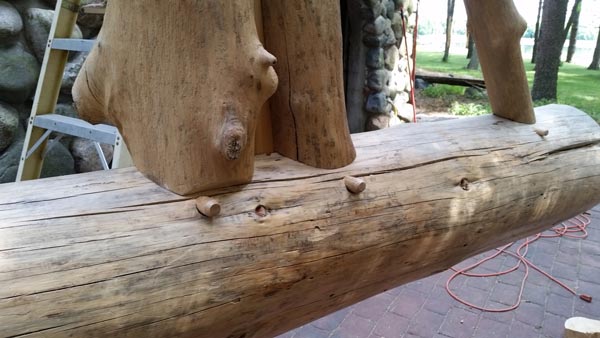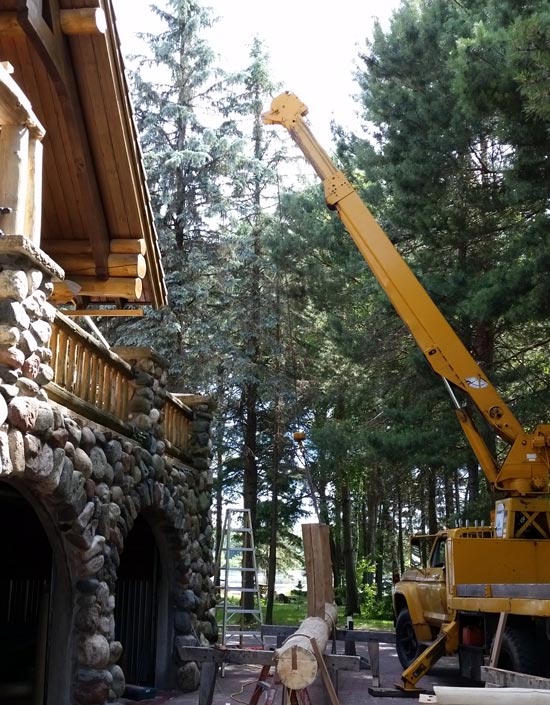 The log beams must meet precisely with the next section. It seems like a total miracle when these heavy assemblies are nudged into place and everything fits. It does seem that Deane has somehow fit a square peg into a round hole indeed. Or is it the other way around; a round peg into a square hole? The porch is far from done with a good number of challenges ahead, but that seems to be the fun in it all.