Imagine the quintessential Swedish landscape, and you might be picturing birch forests, blue lakes, and of course those charming red and white cottages. I was certainly excited to visit the Baltic Sea and beautiful, island-studded Stockholm on my summer vacation, but as a residential architect, the classic Swedish cottages were among the sights I was most eager to see.
A visit to Småland, the home of my (and many other American) ancestors proved that red cottages were not a mere Scandinavian stereotype. I was delighted to find them in abundance along lake shores and country roads, providing plenty of inspiration for my future projects. As it turns out, their omnipresent hue has a name: Falu red. The name comes from the pigment's origin in central Sweden, where hundreds of years of copper mining yielded a byproduct which was eventually discovered could be mixed with a few other ingredients like linseed oil and rye flour into a durable paint.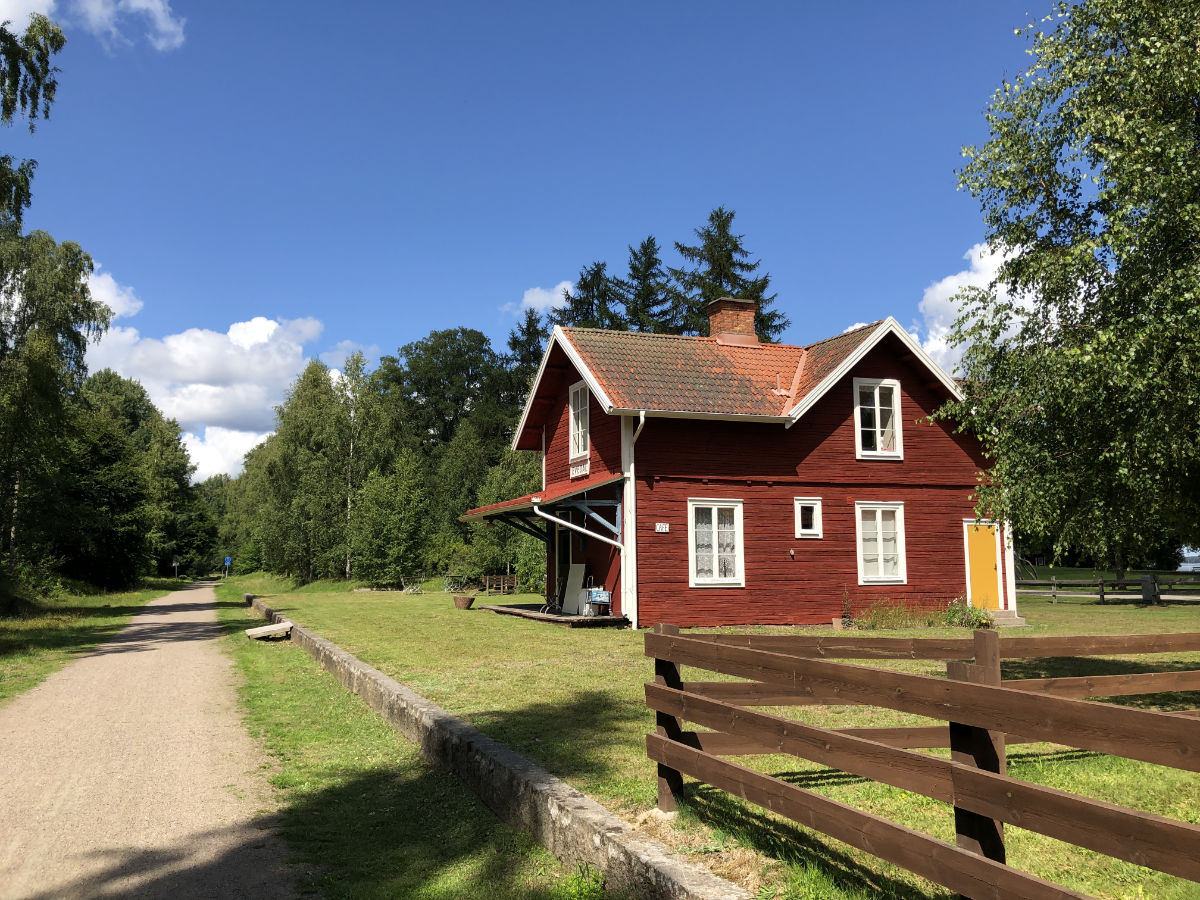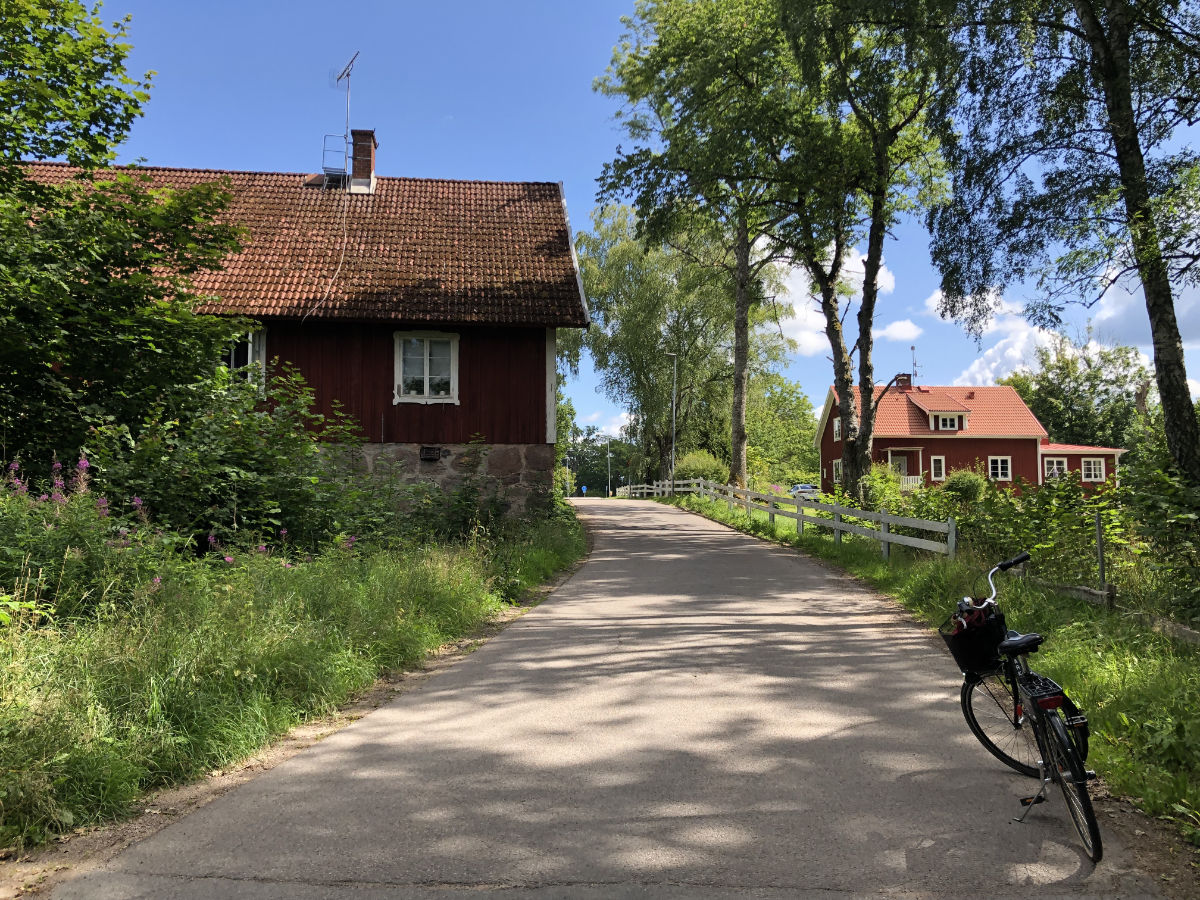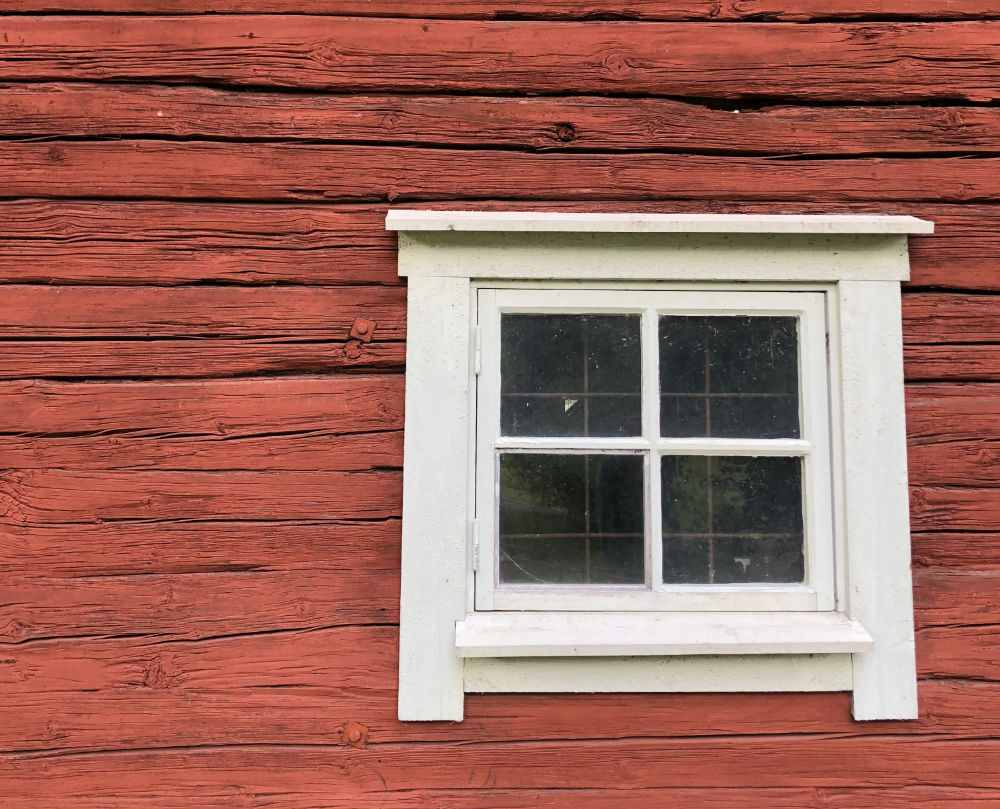 I should note that Swedish Falu red is a slightly different species than "Red Cabin Red", a color relative that my colleague Dale has enjoyed designing into many of his cabin projects. As Dale writes in his own blog, the popularity of red cabins perhaps also has its roots in Swedish ancestry, of which there's no shortage in the upper Midwest. For one particular lineage of red cabins that is definitely the case: renowned Minnesota architect Edwin Lundie produced many lovely Scandinavian-inspired cabins along Lake Superior's North Shore. Many of these were painted in their own shade of Swedish, or in this case "Lundie," red. Many a Minnesotan has been charmed by Lundie's atmospheric red Lutsen Lodge.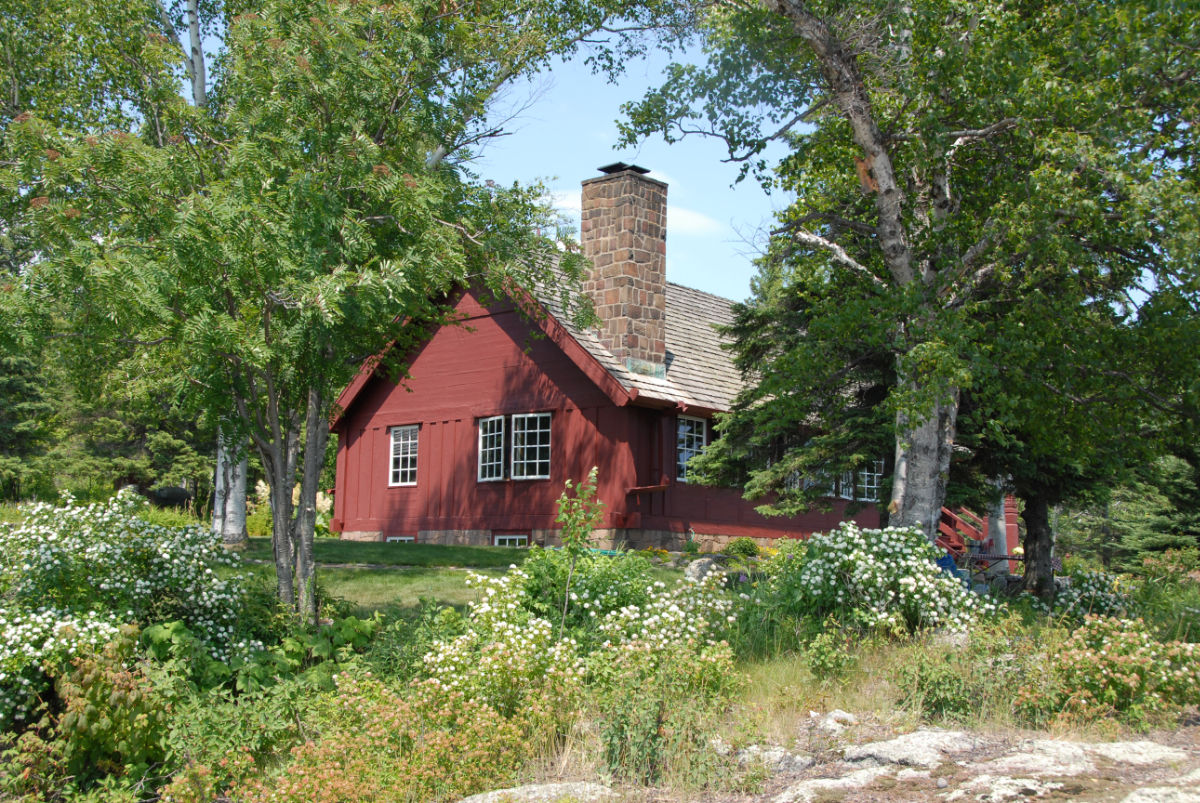 Of course, not all Swedish cottages are exactly the same shade; the red can change subtly. Seeking to evoke the Lake Superior Lundie influence as well as nod to the prevalent Swedish heritage of the area, my family chose to clad the new family cabin in red. After much debate, we settled on Sherwin Williams "Fireweed" as our version of Falu Red.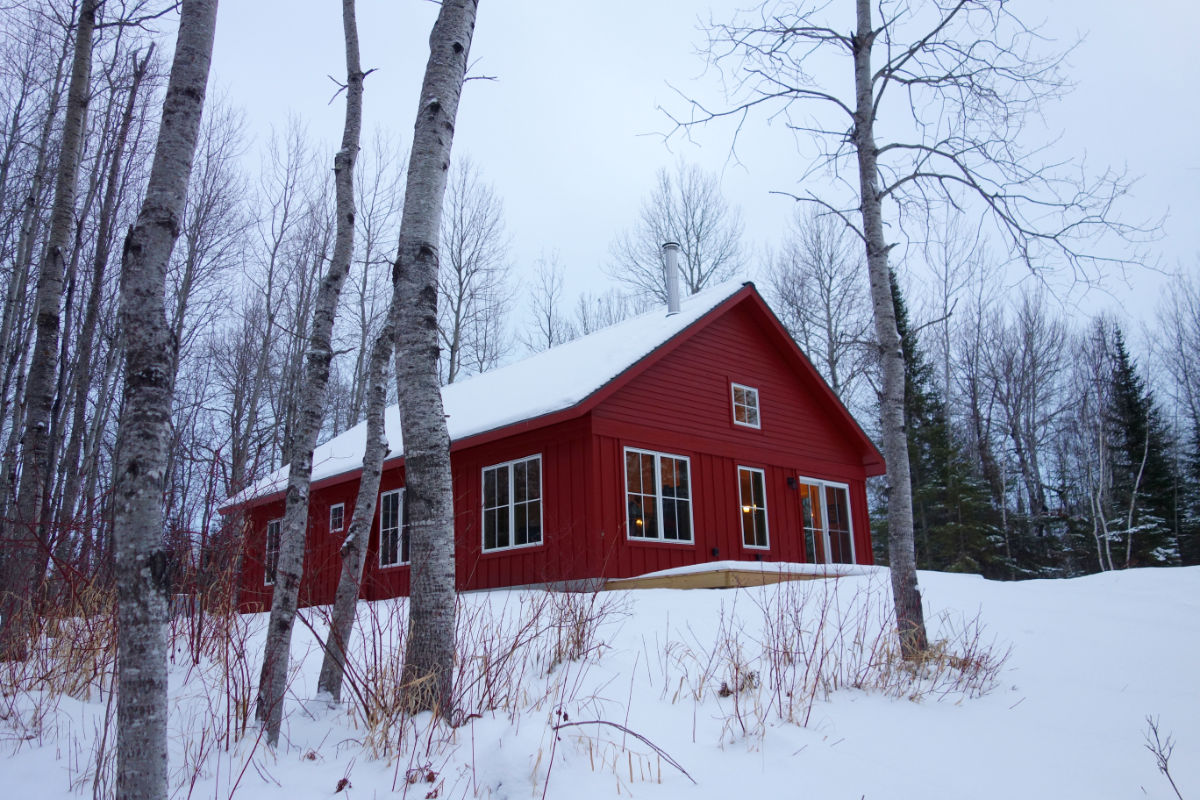 My colleague Jody also sought a Scandinavian red for an attractive house remodel, in this case we'll call it Norwegian to match her client's proud heritage. Their pick was Benjamin Moore's "Caliente."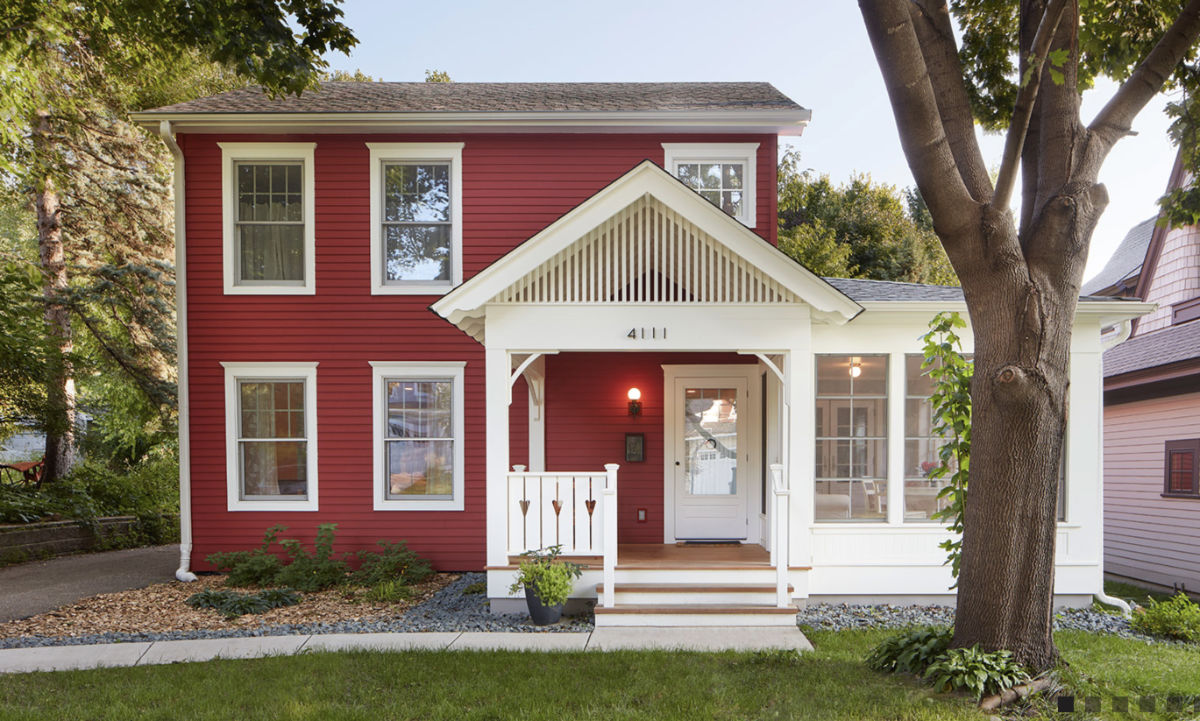 And, earlier this summer, my colleague Paul also fueled my interest in red paint with a visit on our annual office tour to a recent project of his for which the client had requested a Swedish cottage. They found a highly authentic choice, "Falu Rödfärg Röd", straight from the Swedish hardware store!