Sleeping at the cabin has often been a memorable experience, particularly for children. They're often asked to sleep in the bunk room with their cousins, or on the screen porch on an impromptu bed set up near the wood stove. But for the child in all of us it's fun to present some unique sleeping experience at the cabin. Three berths that come to mind in designs I've done include:
The Puravida berth. This cocoon like wood wrapped container is a cozy resting spot just at the top of the second floor stairs. It has two side ports that look over the living room below.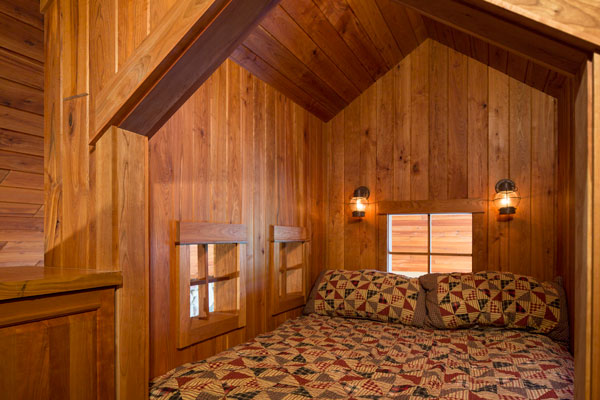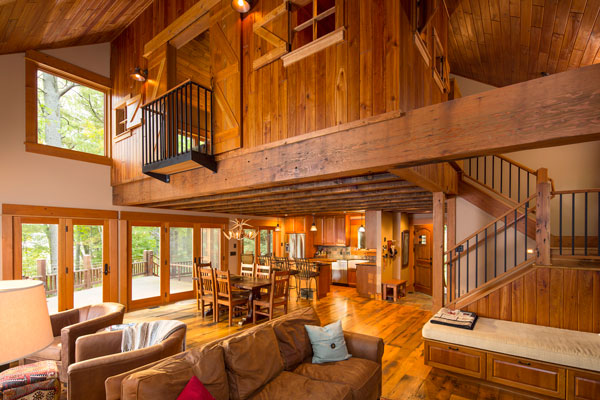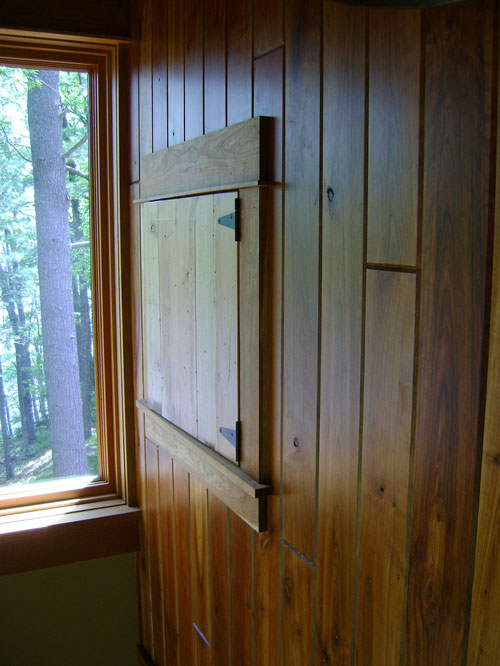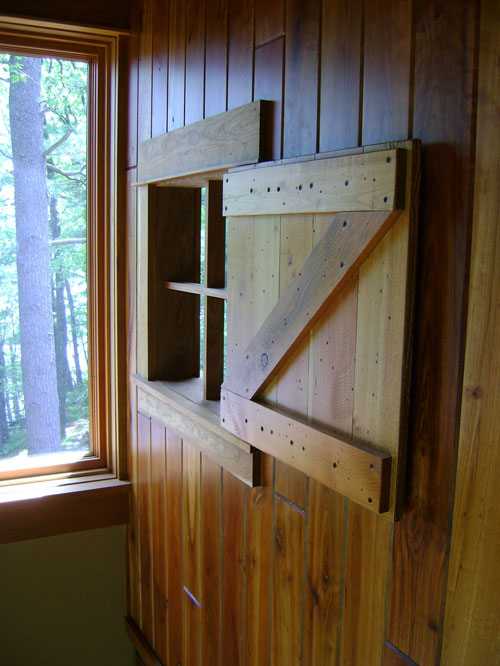 The Trout Fishing berth. This built-in bed has windows at the toe end and built in storage at the head. Each side of the bed is reached from different sides of the loft. It's an idea extrapolated from Thomas Jefferson's bed at Monticello where each side of a bed is reached from adjoining rooms.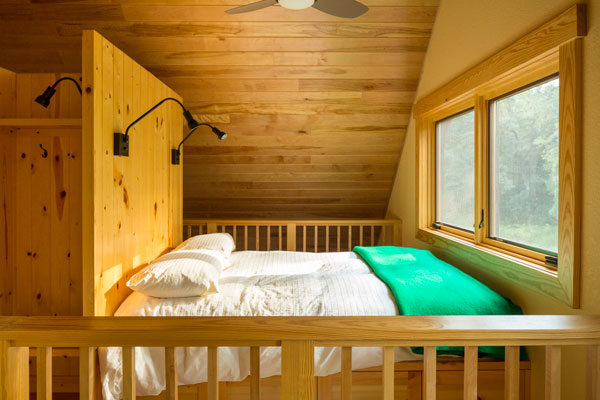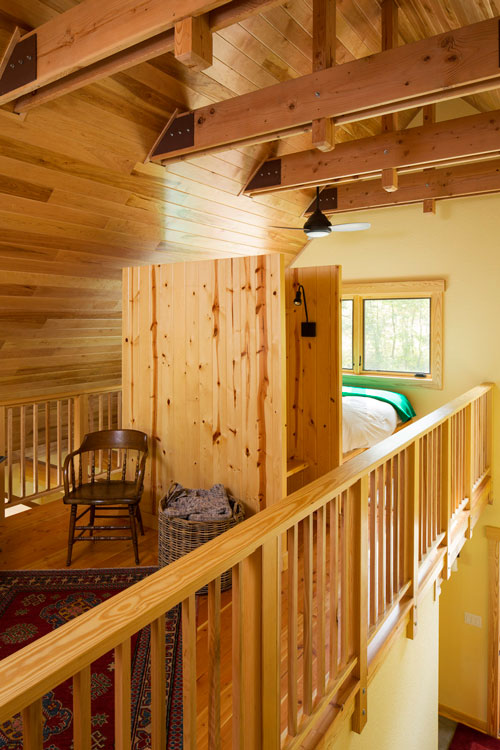 The Vermillion berth. This minimalist loft is only the size of a queen mattress. It's open to the second level bridge and has slats for a filtered view of the living room below. Although children who sleep there, hear parental banter below, they fall asleep faster than when in a private bedroom.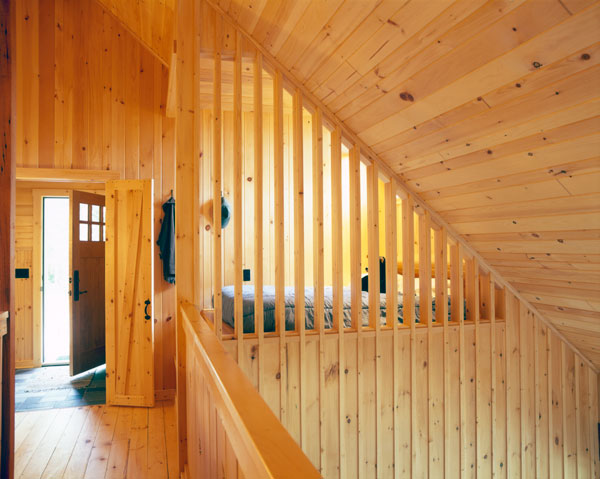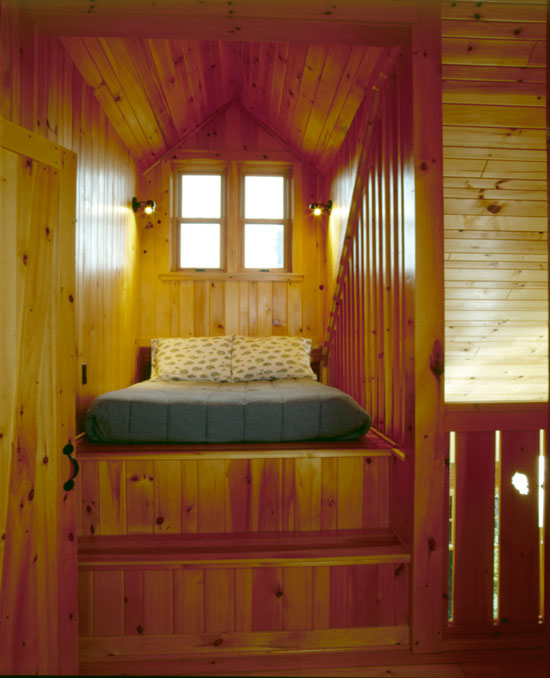 One of these days I'm going to have the opportunity to design a bed platform similar to those of Berkely CA architect Richard Fernanu. He puts the bed on a rail track and in fair weather slides it outdoors onto a deck raised high in the air.