A number of years ago a friend came to stay with my husband and I at our small cabin up north. This fellow is part wood turner, knife maker, artist, inventive genius and lot vagabond. He has lived in a number of countries and even spent a little time with the reindeer people of Sweden. As we were talking, he picked up a small piece of wood from our firewood pile and asked if he could use it. He began to whittle the wood as we chatted, pausing to study its form now and then. He explained as he worked, how he looks for a bend in a branch to form the bowl of a spoon. Our conversation was centered on the relationship between useful objects and art. We talked about craftsmanship and how the tools we use in our daily lives impact our living in both positive and negative ways. The Swedes, he said, have a single word for what we were discussing. The word he shared was slojd. It literally means useful or working beauty. When our conversation ended, he had carved the rough shape of a spoon. A few days after that conversation, I received his finished spoon in the mail. It was a tangible embodiment of the ideas behind our conversation.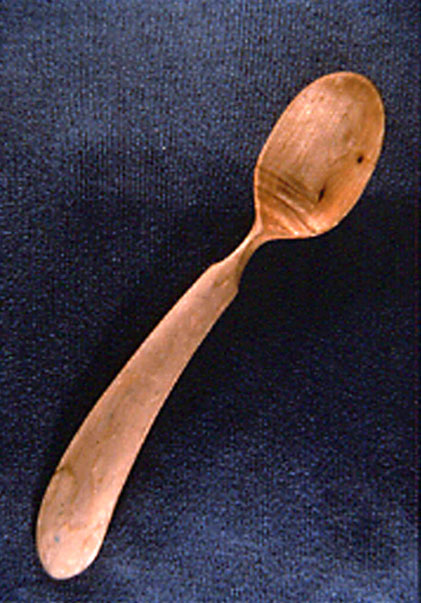 That conversation led me to think about my education in architectural design thirty some years ago. At that time, it was unpopular to ascribe words such as "beautiful" or "pretty" to noteworthy architecture. We were encouraged to use descriptive words like, "strong", "complex" or "profound". Louie Sullivan's "form follows function" still held sway over architectural institutions at the time. But as I worked through the design process with clients, I began to recognize another dimension behind Mr. Sullivan's words. I began to realize that beauty and function can and do co-exist. If considered simultaneously in design, they each inform the other in such a way that the artifact is not only functional but is expressive of who we are, conveys our intentions and satisfies our longing for beauty. Though our culture has focused on mass production of most building elements and our homes have often become mere assemblages of uninspired, easily accessible components, there are opportunities in design notwithstanding. I have tried to articulate "avenues" in thinking that help me to synthesize art and beauty with arduously functional structures.
1. If form and function evolve simultaneously, each informs the other. The evolving artifact is tailored to specific circumstance and requirements. Because it is custom fit to the task, there is little waste.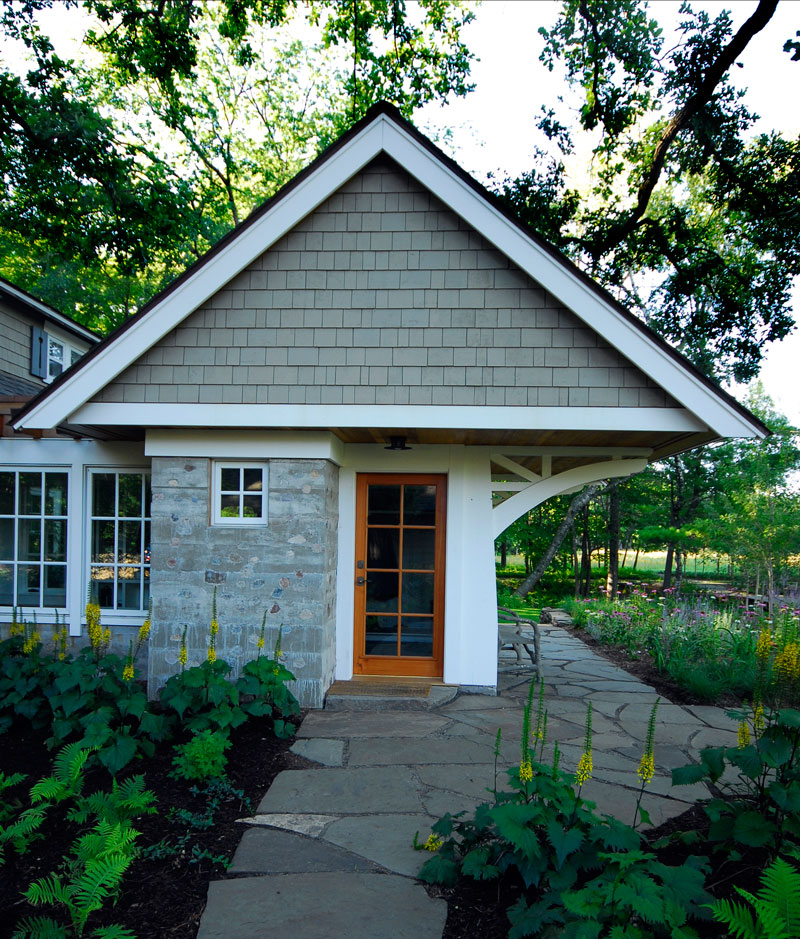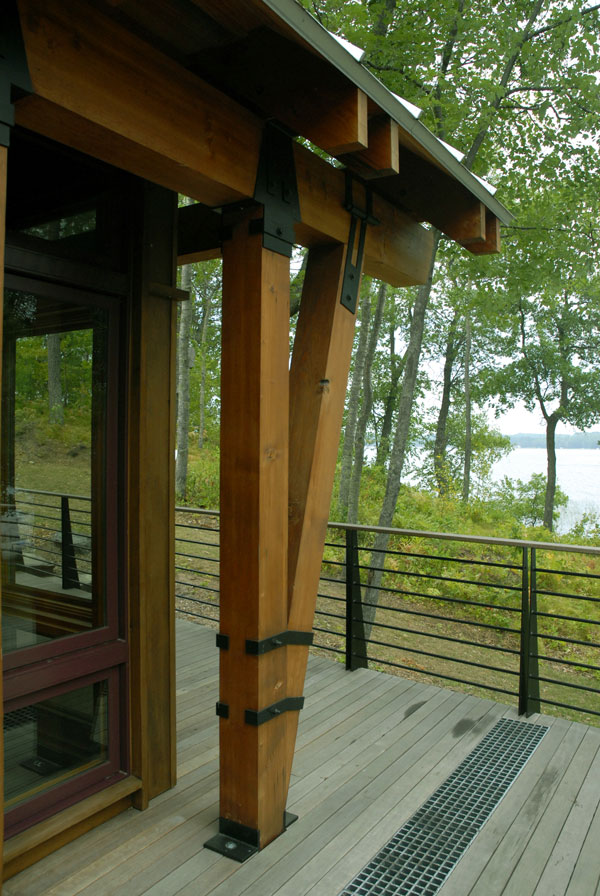 2. The material from which something is made should temper the solution.
3. Likewise, useful beauty capitalizes on the nature of the materials used. There is an honest expression of materials, no imitation.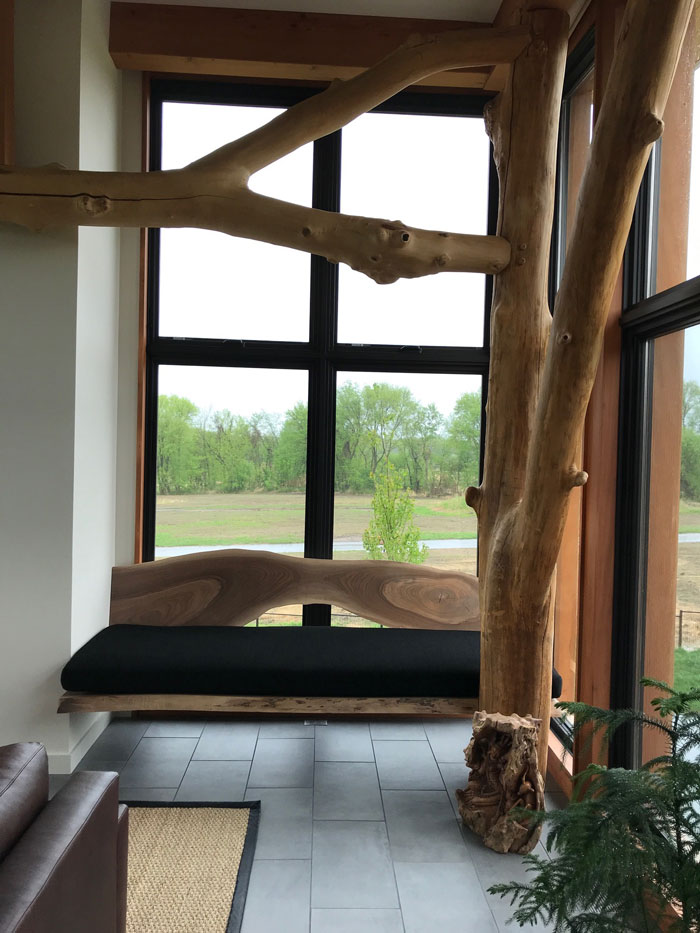 4. Structure is revealed, not covered up. The way things come together is articulated and celebrated. The structure becomes the decoration. Beauty is innate to the whole, not appliqued.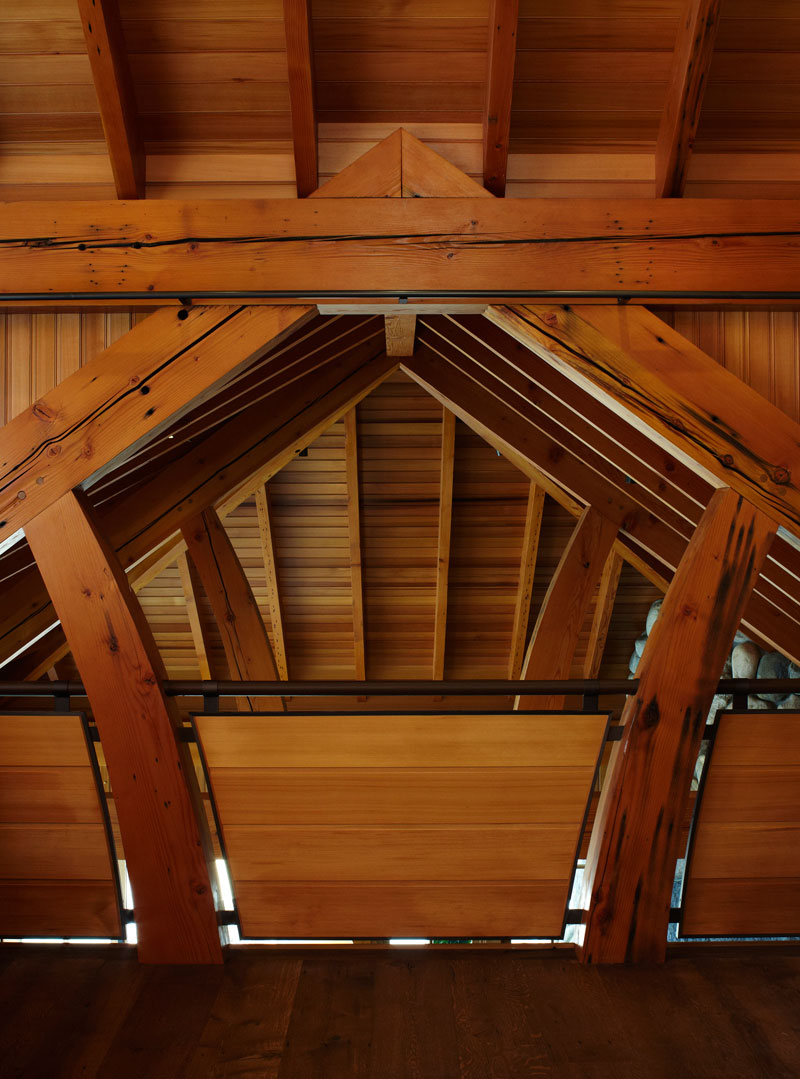 5. Useful beauty reveals the inventiveness and intelligence of the maker. When our homes express invention they tend to be more joyful, energetic and open-ended.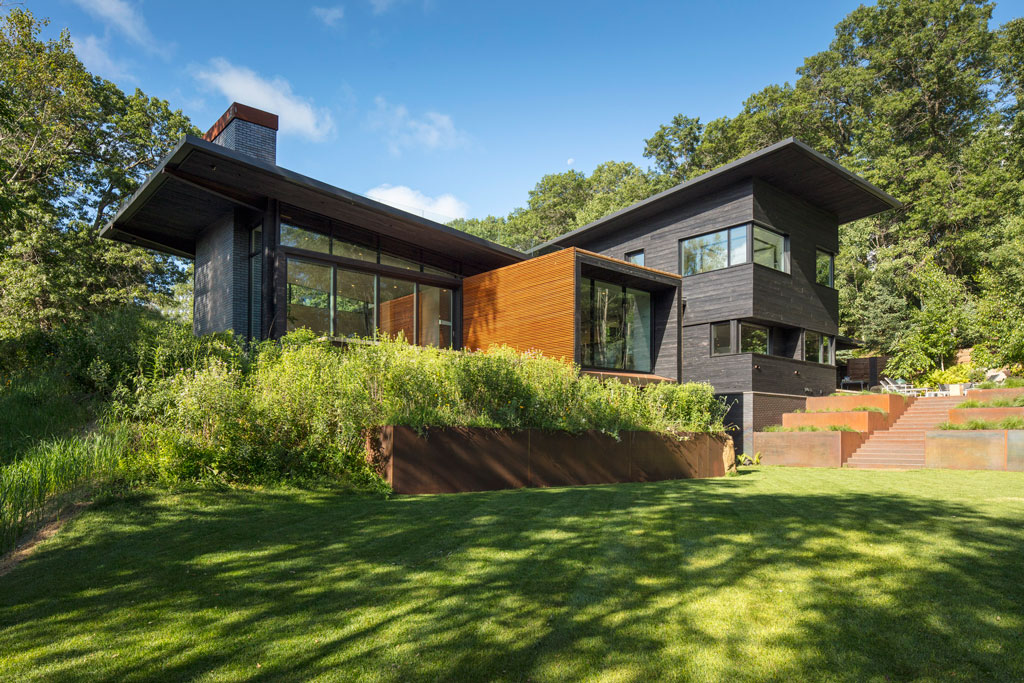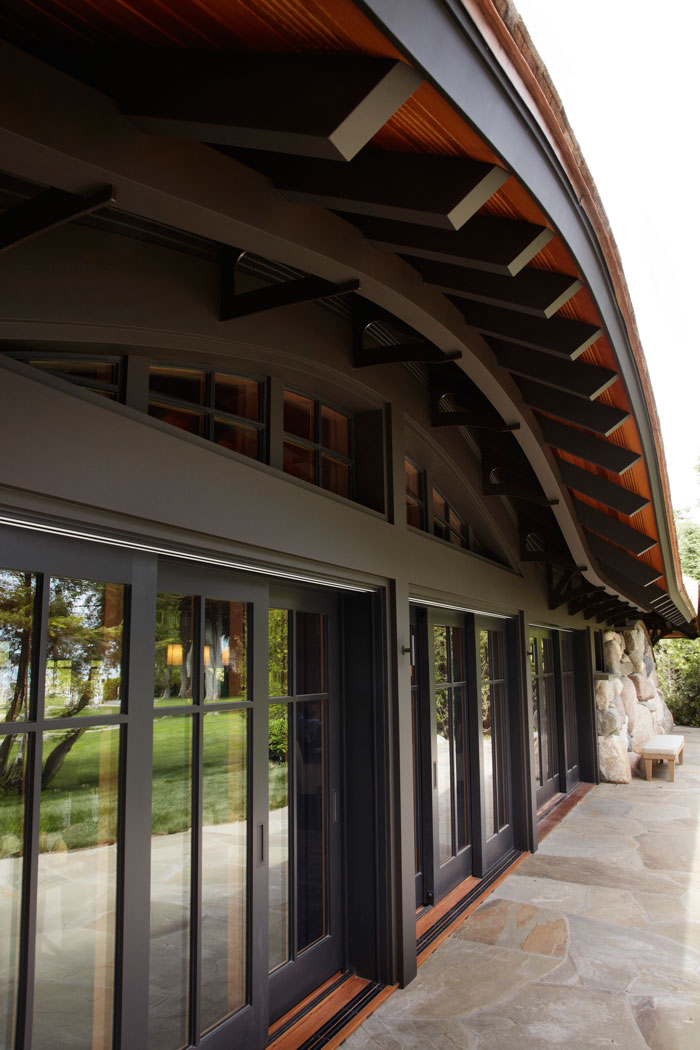 6. Building elements can be handcrafted or precisely machined. They can be rough or refined but never careless.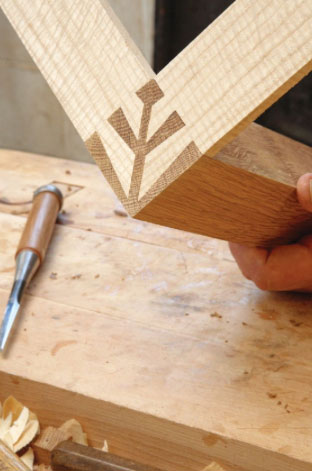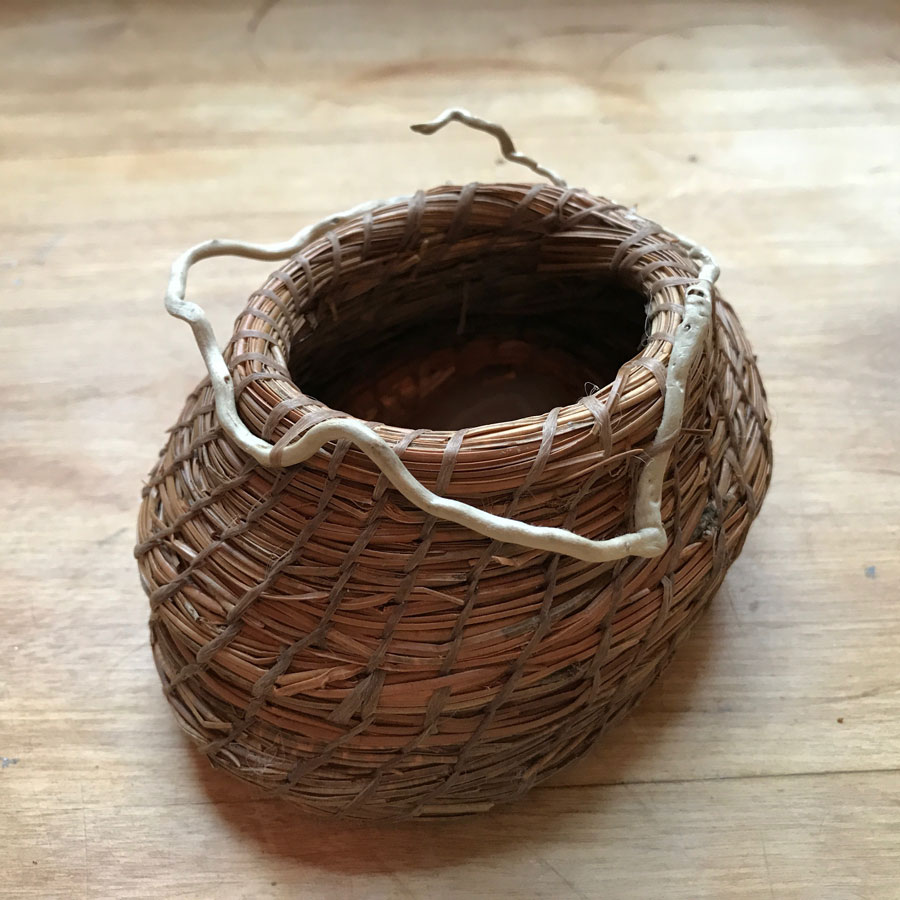 7. Useful beauty is ergonomic. The tool is an extension of our body. Its usefulness is engaged with the human form. We can see in it how our body will engage with it.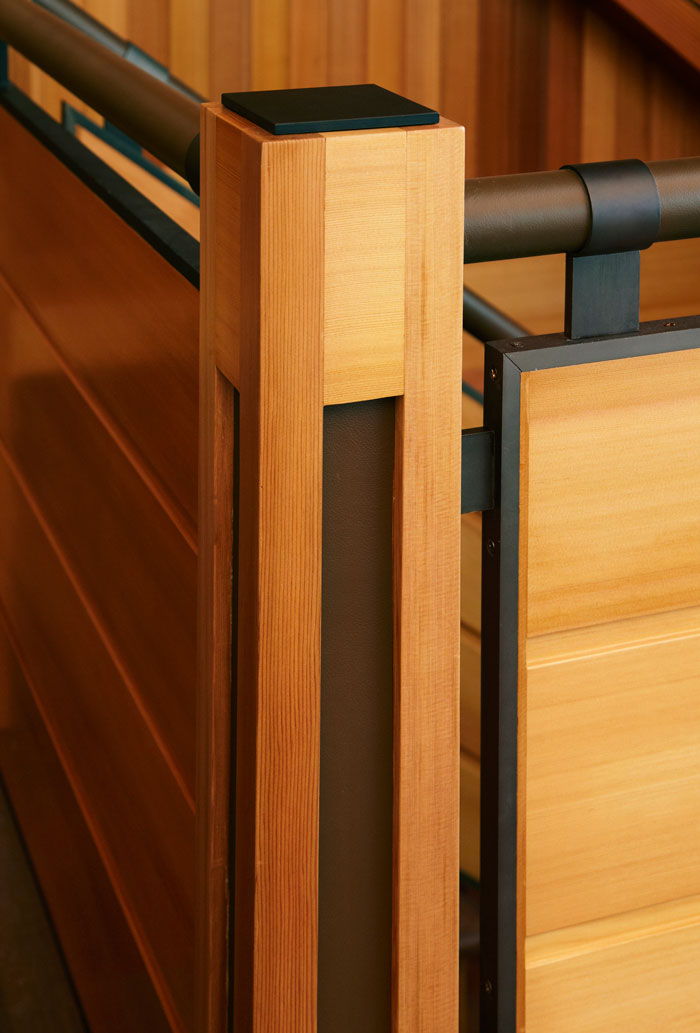 This list is always evolving….