This May Minneapolis hosted its inaugural Doors Open Festival, following in the wake of other global cities, our city asked over 100 architecturally, culturally and socially significant buildings to open their doors to any and all visitors for a weekend. For the curious amongst us, we received a free invitation to poke into, over, and underneath places that we might not ever have a reason to go to otherwise. There are so many buildings in Minneapolis that are made inaccessible to the general public through cost, membership, class, and religion, but this event tried to remove all those barriers and give residents a chance to relearn their hometown.
I started my Doors Open weekend by tackling a site I've been meaning to walk into for years – the Basilica of Saint Mary overlooking Loring Park. It's funny to me that when travelling in other countries I feel no qualms in stepping into cathedrals just to admire the architecture – but when in the States I feel like I'm almost committing treason if I touch the front doors without a religious motive. This hesitancy has made me quite the connoisseur of church facades. Saturday morning though, armed with the permission of Doors Open, I walked up the front stair and stepped inside. Taking pirouettes to climb a spiral stair, I was able to watch the end of a service from the choral balcony. Watching the procession, I texted a more pious friend a hastily drawn diagram trying to ask 'is this man a priest, bishop or cardinal? Here's what he's wearing'!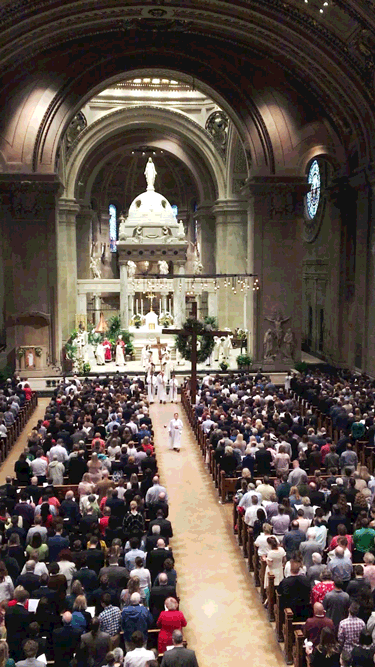 Meeting up with friends I continued to play tourist in the city I've lived in for the better part of a decade. Having spent a lot of time in Detroit, rife with Art Deco skyscrapers and atriums as it is, I've lamented Minnesota's relative lack of examples of the style. Trips to the observation deck of the Foshay Tower and the interior of Fhima's Minneapolis were solid attempts at filling that hole in my heart.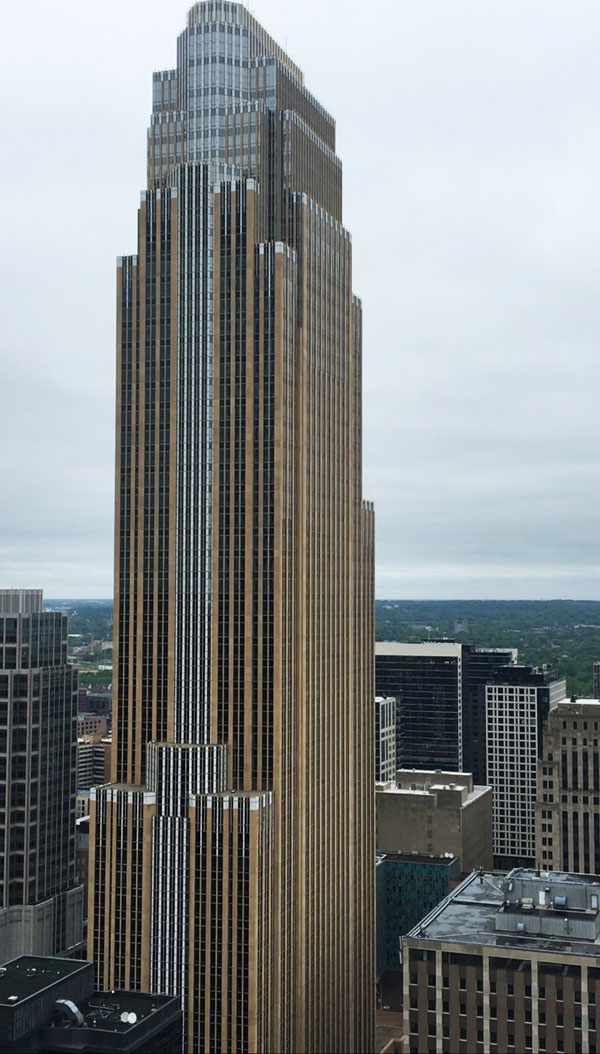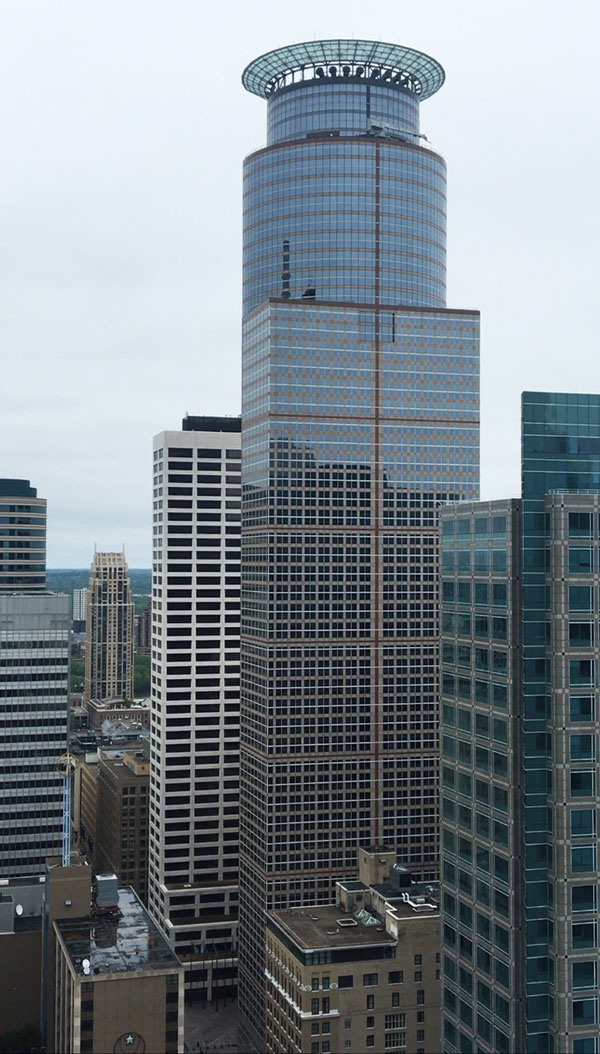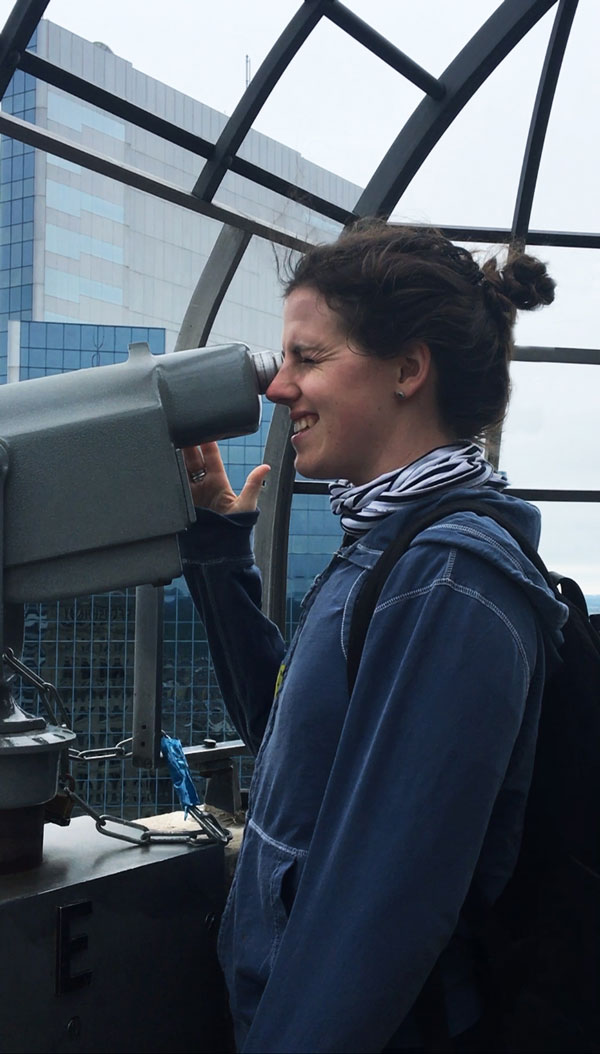 Fhima's is truly a stunning space. The art deco interior is covered in mirrored mural of Minnesotan water ways, green tile and obsidian panels. We stayed for cocktails and chatted up the bartenders about the local scene – who is making over-priced drinks, who is not, t-shirt graphic design. While this place is open to diners any time, you'd never get to crawl over each table to admire the décor the way you might want to, lest you disturb your fellow diners to get a closer look at the chandelier overhead.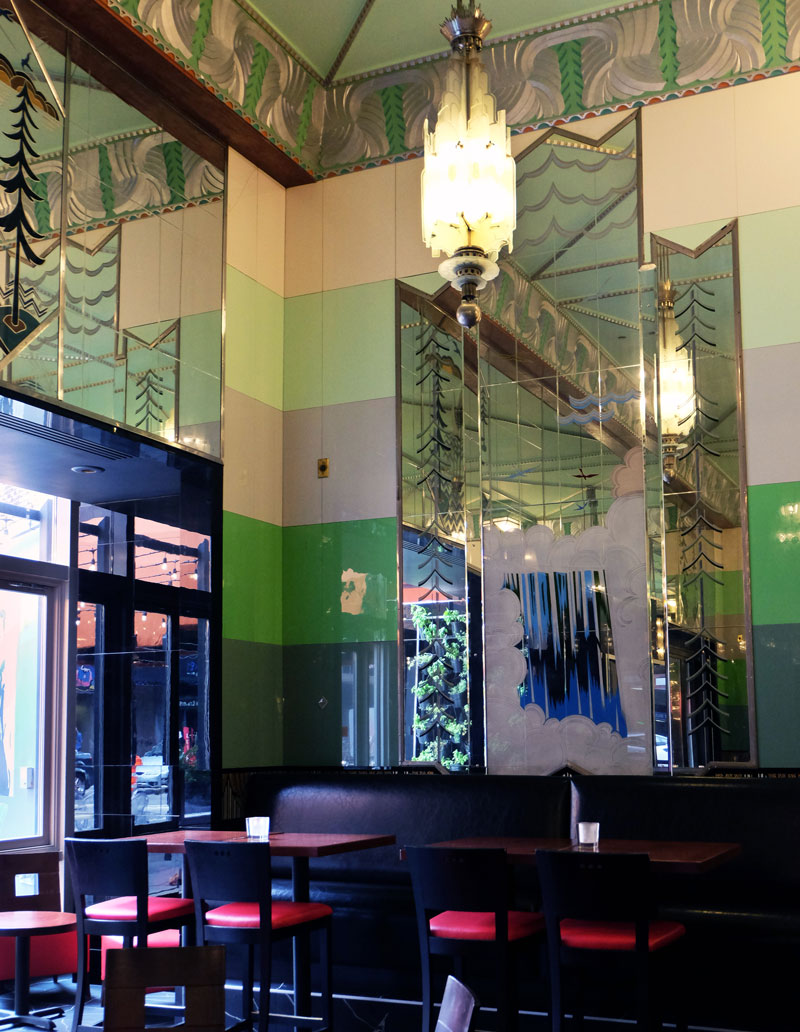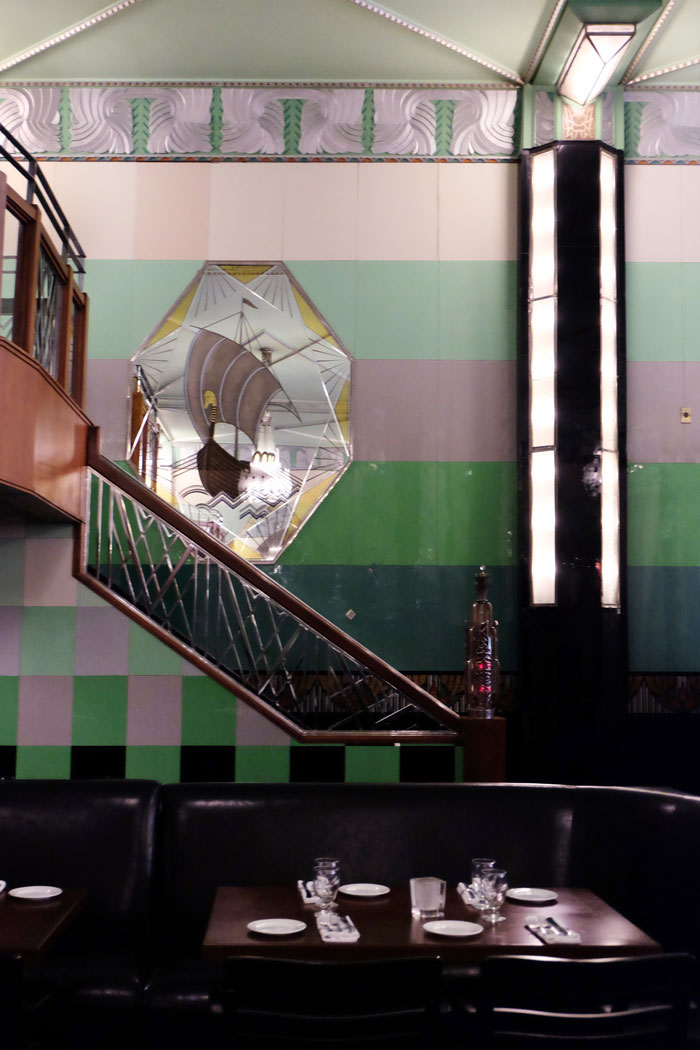 My itinerary took me to some more modern sites as well – a few of the SALA team made sure to visit David Samela's Fast Horse, an office building in North Loop with a diva of an exterior stair. Walking through each floor of this open plan office I was underwhelmed by the interiors – realizing that unlike every other place I had visited during the festival that the real draw to this site was the exterior, which doesn't wait for a special weekend in the spring to be made accessible.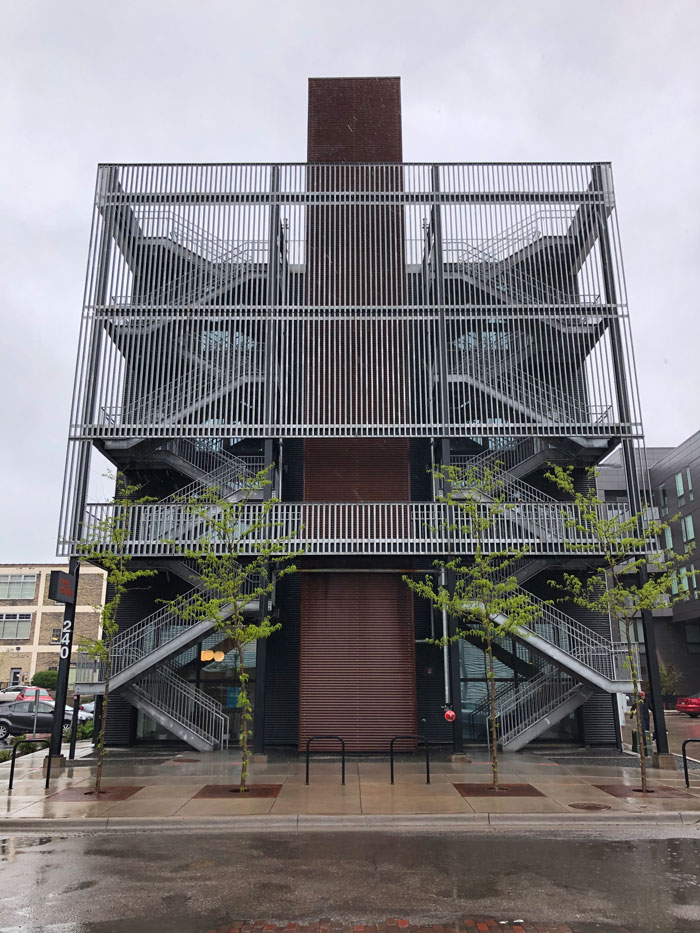 Designed by the local firm VJAA, the Minneapolis Rowing Club Boathouse was also on our staff's collective list. I'd seen this building in flashes and glimpses from the bike path high above, with no idea of what it was used for. The building is used for storage and training for the club and left me with an impression of being the cleanest horse stable I've ever seen.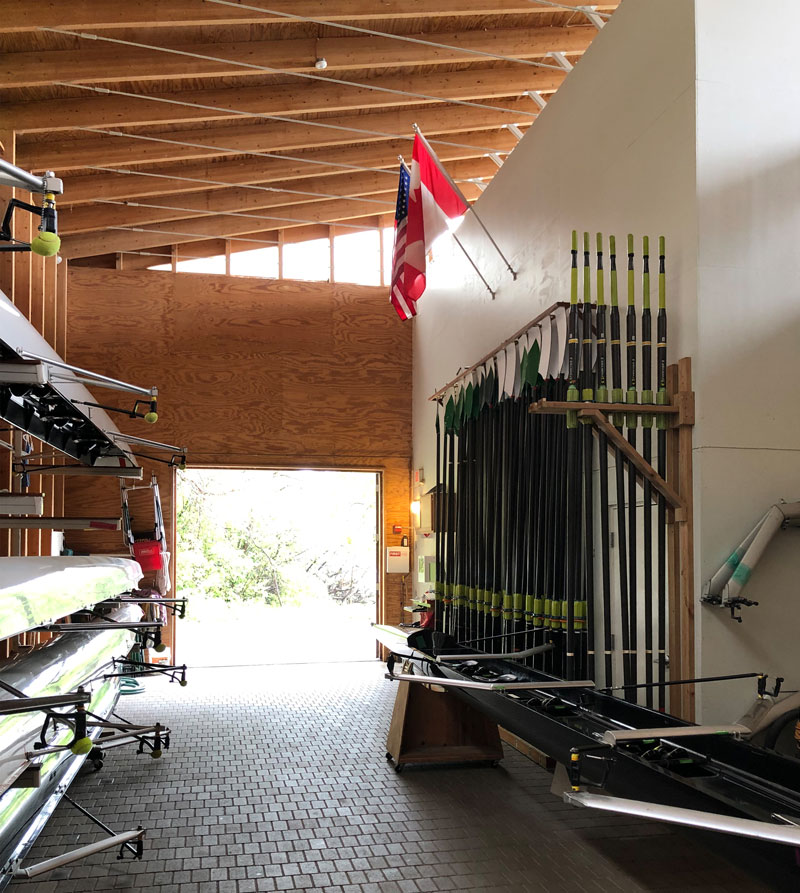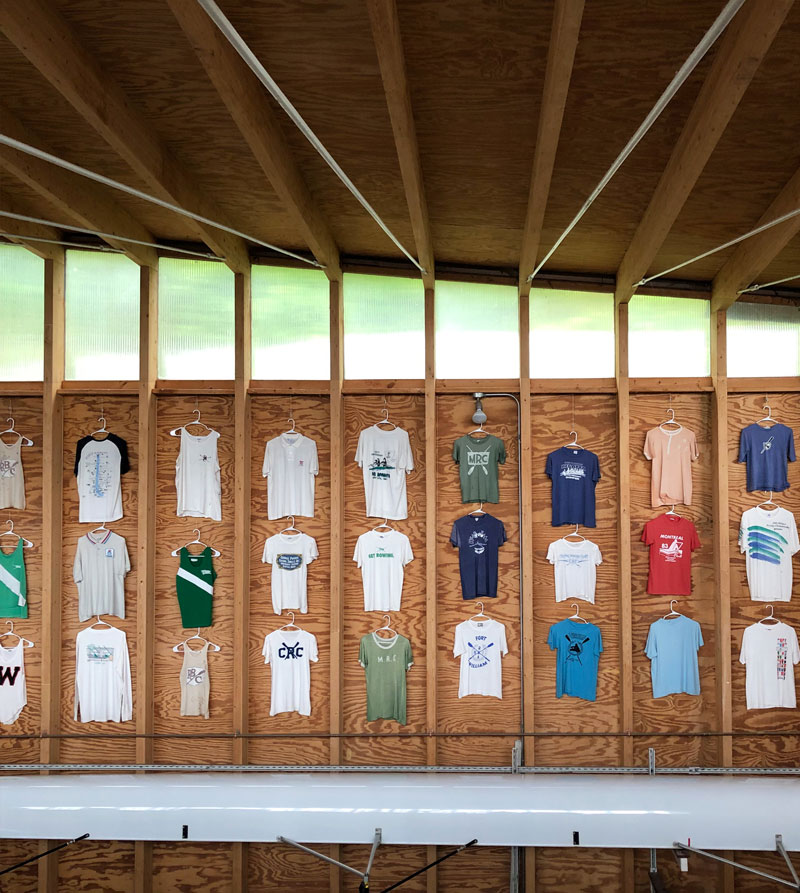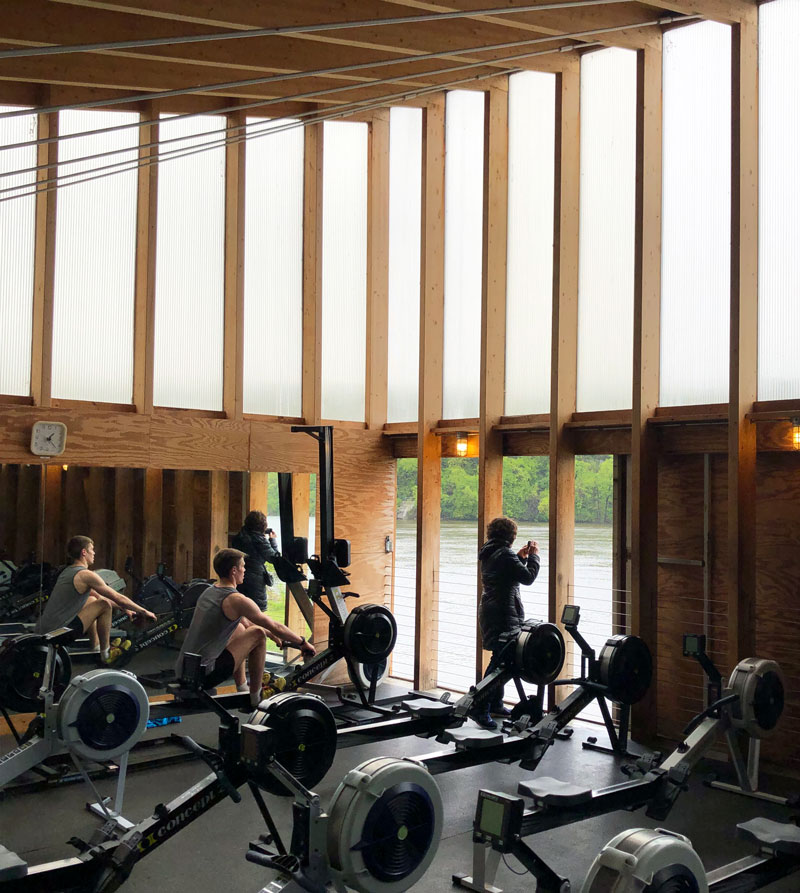 During the festival I got texts from friends asking 'where are you? This all looks like [insert place that is not Minneapolis]'. We get so set on our own habitual patterns – there are places in this city where I feel most comfortable, restaurants I prefer, sites and streets where I spend the bulk of my time. This event got me to break those habits and take time to get to know my current hometown even better.