We wanted to rebroadcast this post by Eric Odor as a complimentary piece to the recent Star Tribune article about the Strange Brew project. Enjoy!
Whenever I embark on a remodeling I search for remnants of the old that might flavor the new with echoes of past in an effort to form a temporal continuity of sorts. The search usually begins quietly while I'm meticulously recording the dimensions of the existing spaces in preparation for the generation of as-built drawings of the home. While I wander about the house the texture and character of what I'm measuring begins to assemble a certain personality that manifests itself most clearly in particular objects and materials. As I begin the as-built drawings memories get mixed with possibilities, all of which is haunted by the remnants of note that swirl about looking for the proper place and form to infuse the new concoction.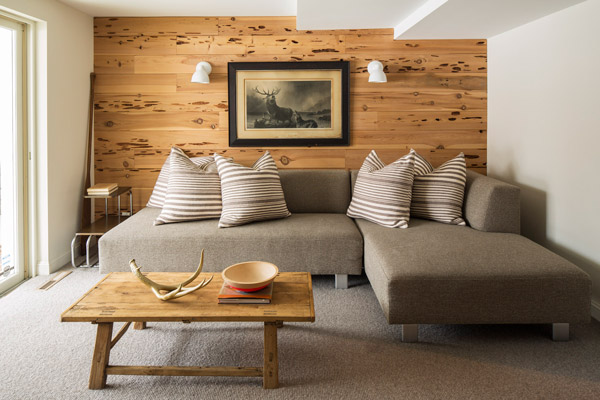 In the remodel, Strange Brew, a small handful of old spices, in combination, held the full flavor of the past. While usually adding just a subtle flavor to the overall spatial recipe, the remnants here had such a strength and personality that we decided to sprinkle them about in bold counterpoint to the refined palette of the new. We modified each of these elements to reuse and repurpose them in a way my Classical East Asian Thought professor called "translation by creative composition."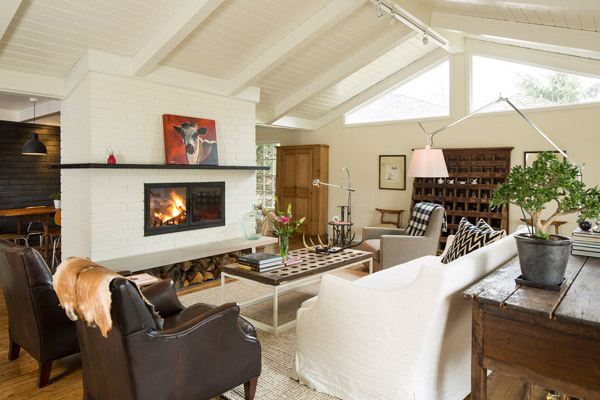 Responding to our client's love of the raw and the distressed we introduced counterpoints of mild steel, recycled oak, and charred fir balanced against the refined elegance of lacquered wood, glass tile, and Carrara marble. The most striking remnants being the flipped and sanded Pecky Cypress backdrop on the lower level, and the 20' long monolithic charred fir wall standing opposite its inspiration, the eternal winter flame of the fireplace.