Europe is always a great lesson in what works, as far as living space goes. Since becoming an architect I've been fascinated by my European hotel rooms and Airbnbs– their sheer efficiency and unabashed ability to squeeze a bathroom into a tiny corner is truly impressive! In a land of old buildings and densely populated cities, space is at a greater premium and people learned long ago to live in harmony in closer quarters.
During my vacation in France this past June I enjoyed a stay in a sweet old alpine chalet perched on a slope overlooking Chamonix. The tiny chalet had been renovated inside, and was so comfortably and compactly organized that I wished I had brought my tape to measure everything!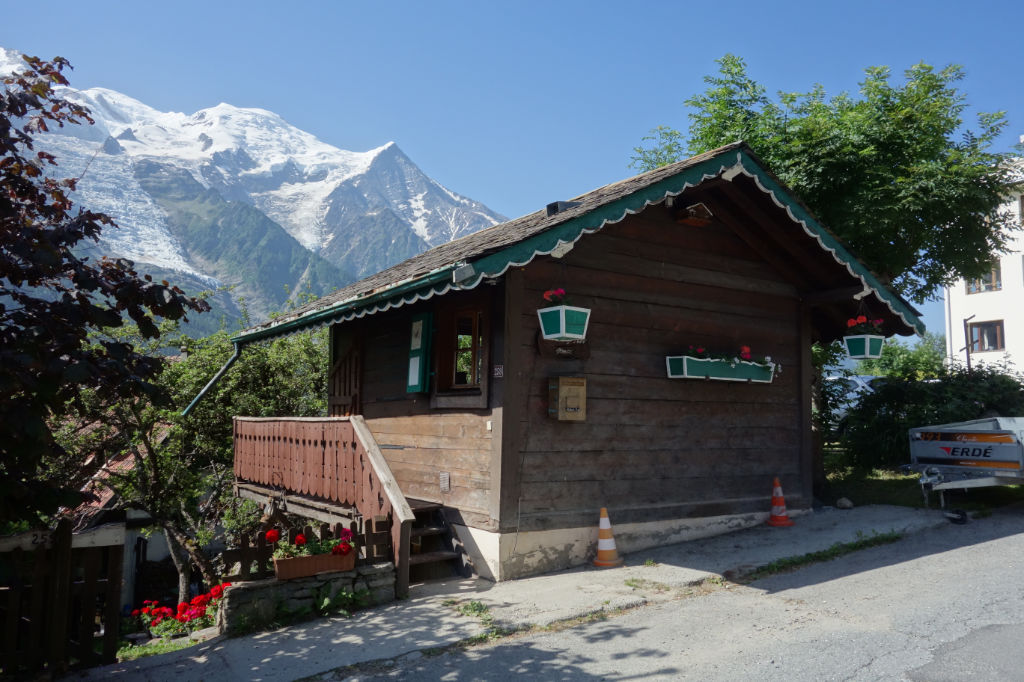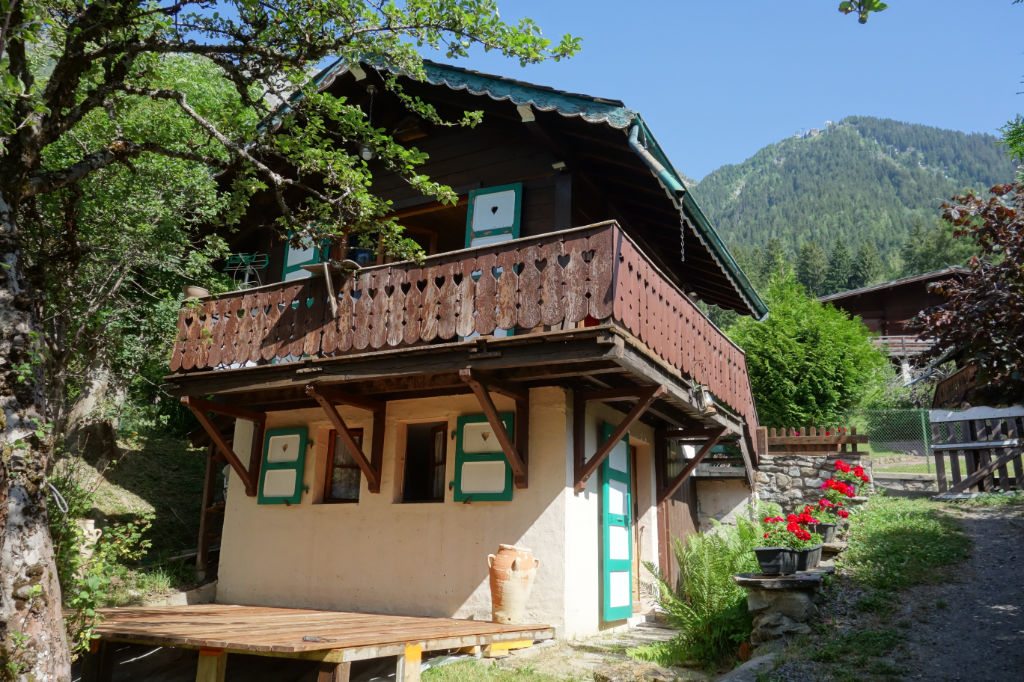 A galley kitchen for one fit neatly into a corner, adjacent to a table for four on the north wall and a sofa on the east. A ladder stair on the west wall led down to a spacious bedroom and tight ¾ bath on the lower level. With each floor opening onto a deck and a stunning view of Mont Blanc, I found myself wondering whether anyone could need anything more for a delightful weekend retreat!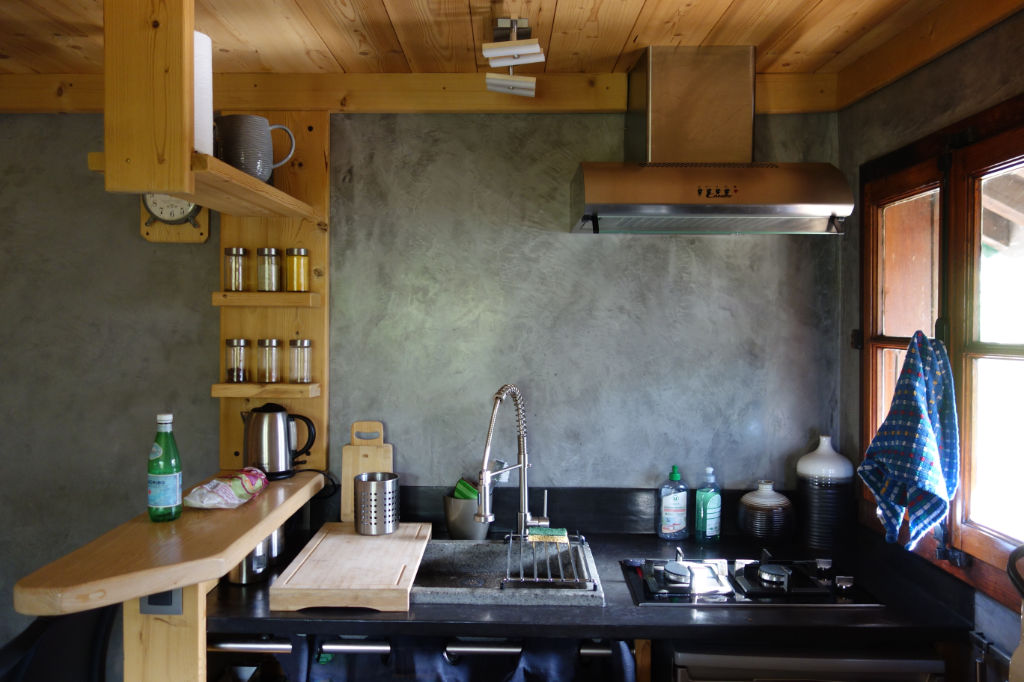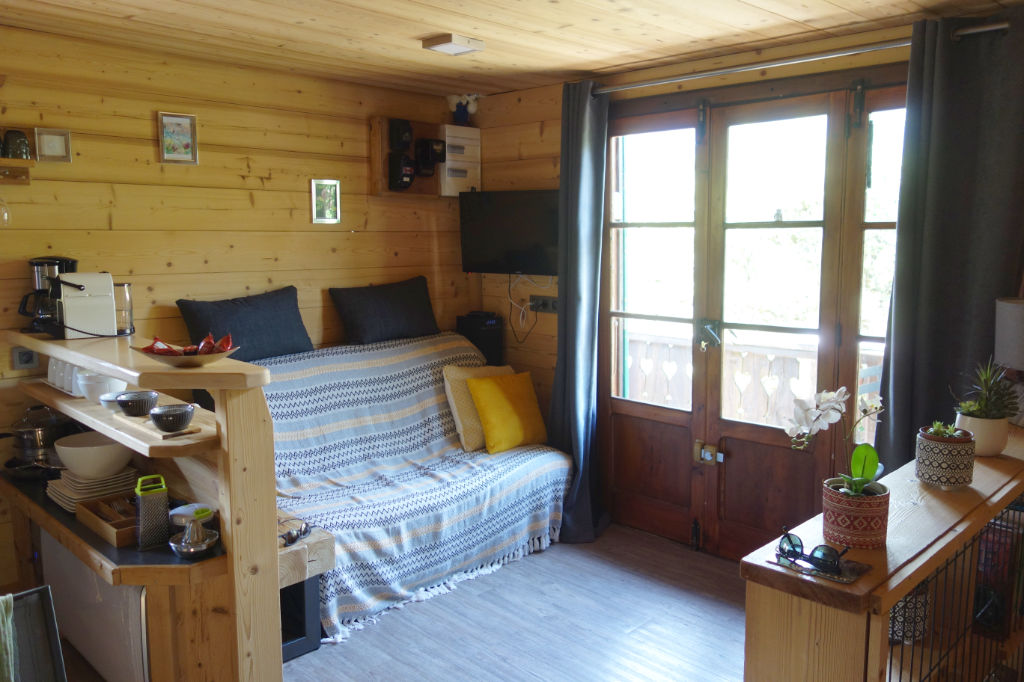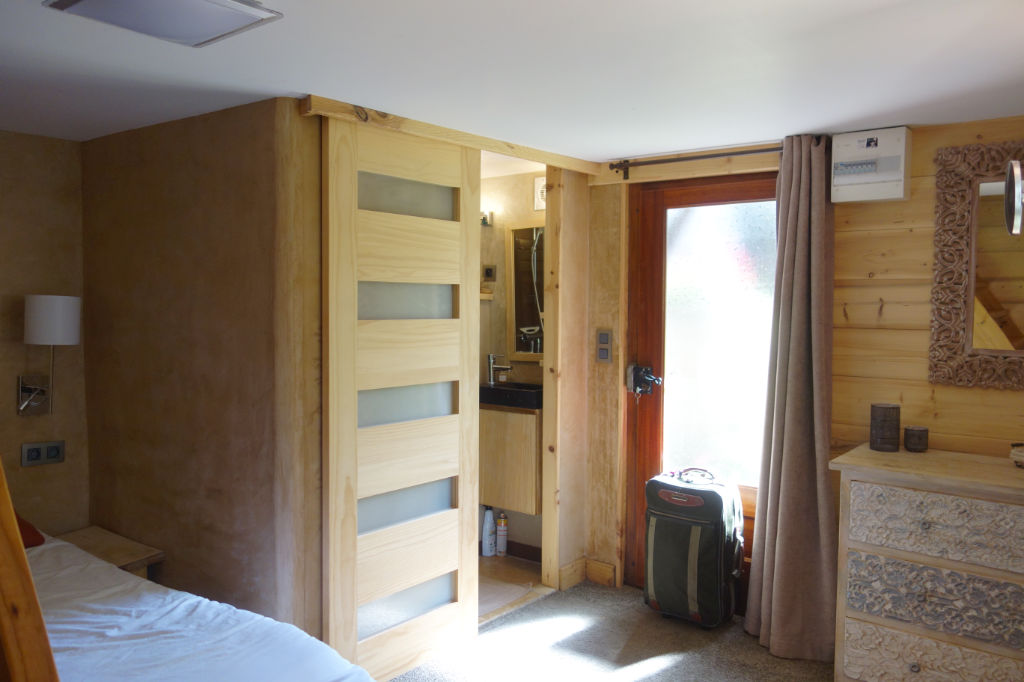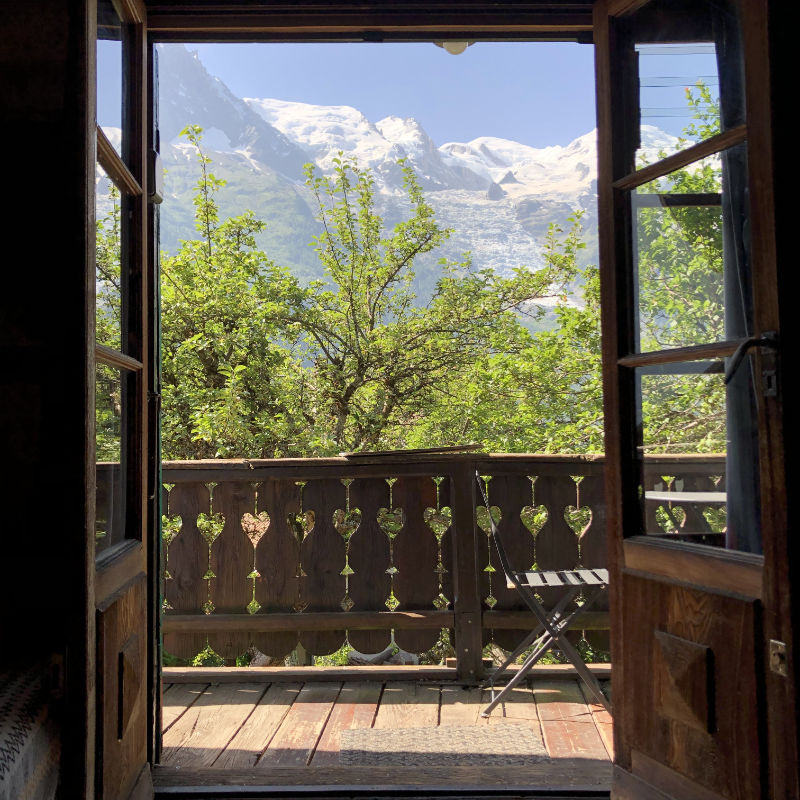 Here in the United States we've gotten so accustomed to endless planes of space- space under the open western skies, space between us and our neighbors, spacious new homes. Surrounded by all this space, sometimes we forget how much of it is actually necessary to make a dwelling functional. But smaller spaces can be quite comfortable and cozy, especially as a cabin or retreat.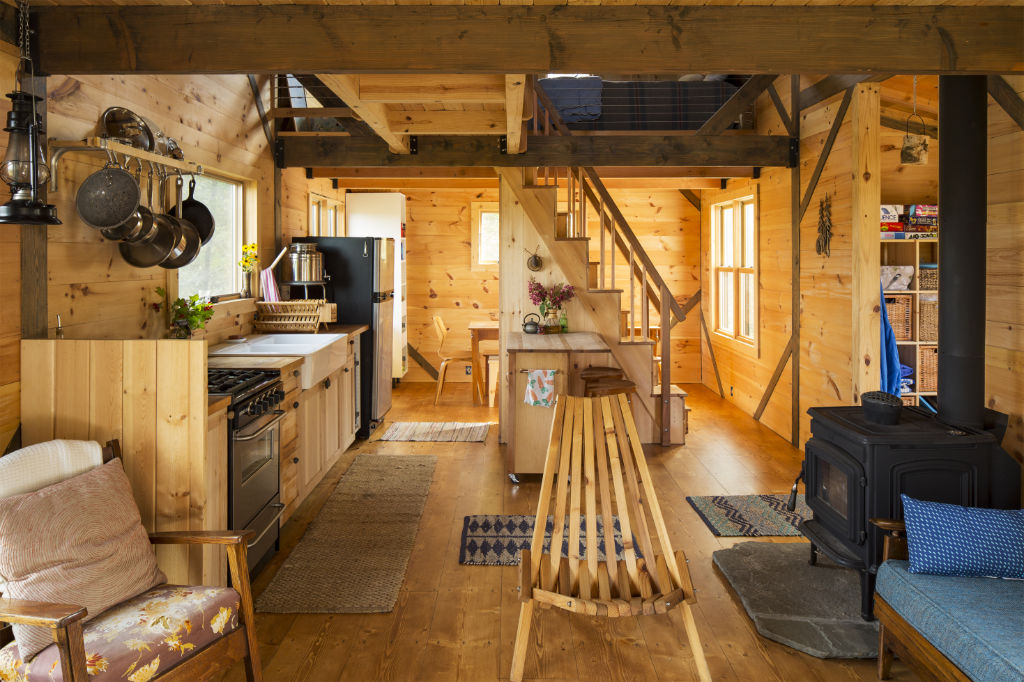 As my colleague Dale mentions in his related discussion of tiny houses, SALA's roots extend back to the concept of building smaller but better with the "Not So Big" phenomenon. Some of my favorite SALA projects have been some of the smallest, for example, Dale's tiny Wee Ely cabin.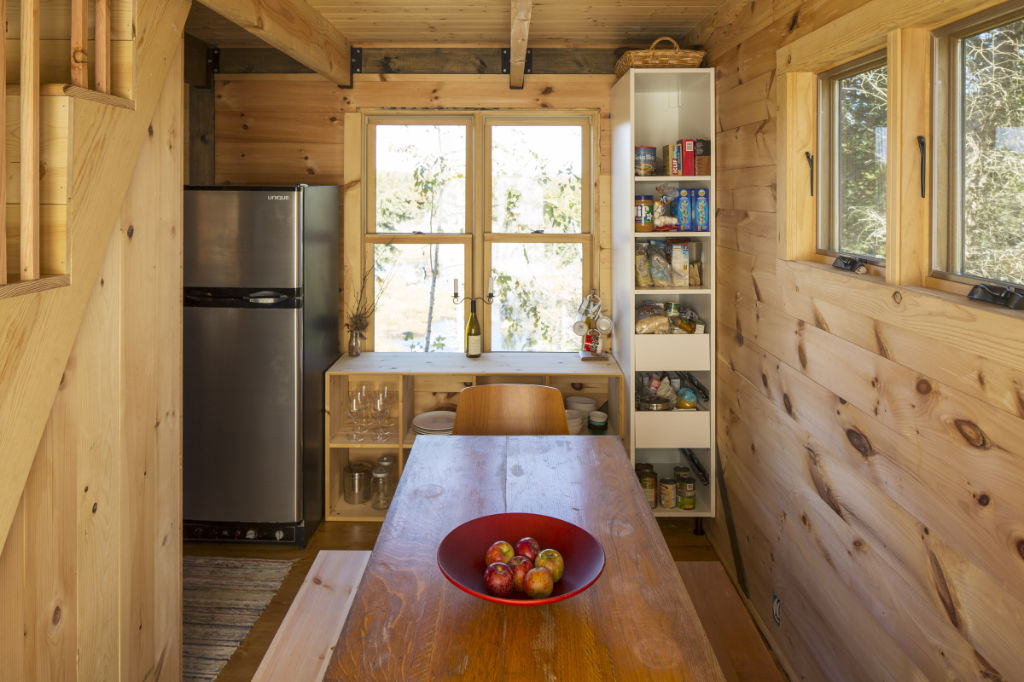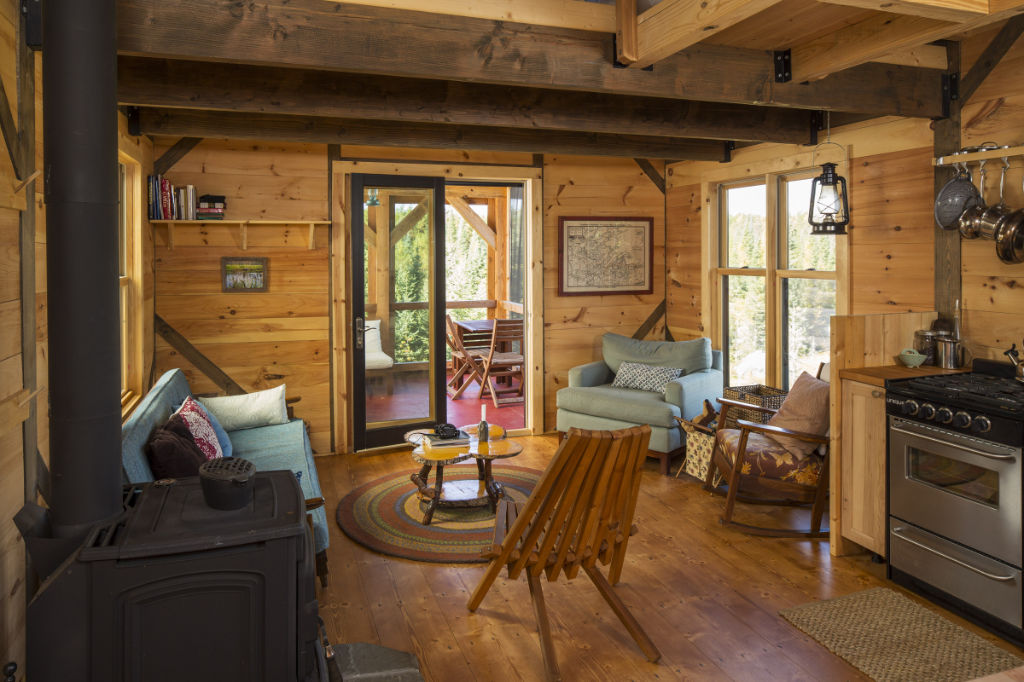 One of the projects Dale and I have been working on recently is a small and chic modern cabin with a smart plan perfect for a couple's getaway. At 18' x 30', it uses space wisely but doesn't sacrifice style.
With construction costs still soaring, could we take some lessons from the Europeans? By building smaller and more efficiently, perhaps we can make that cabin retreat more attainable.