It's time to begin planning your route for the 2022 Homes By Architects Tour Saturday, September 17th and Sunday, September 18th from 10:00 am to 5:00 pm! SALA Architects is pleased to be showcasing a home this year by Bryan Anderson.
Summer's unofficial end for the SALA Office is the annual Homes by Architect's Tour – a chance for us to showcase some of our recent work and meet architecture lovers, professionals and newcomers from around the Twin Cities.
Home 4: Dutch Delight at 2524 Pleasant Avenue N.,
Minneapolis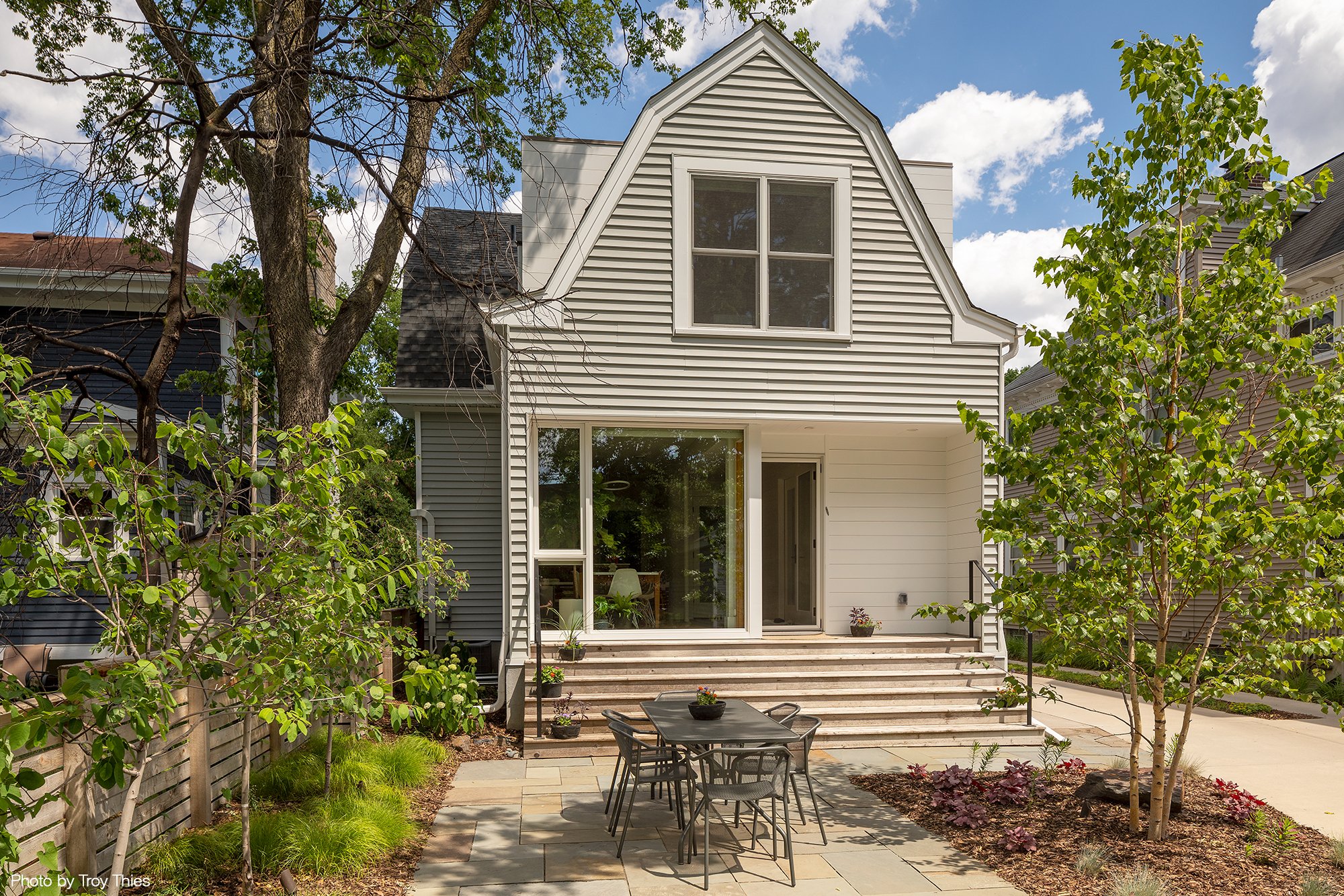 DESIGN TEAM: Bryan Anderson, AIA; Brittny Roberts; Jessica Wilder; Caitlin Dippo; Rod Varh
PROJECT TYPE: Remodel
Described by its inhabitants in an early meeting as "a house of small spaces," this Dutch Revival in the Whittier neighborhood was subtly expanded and extruded to add a little space, and much delight, to its 28-by-28 footprint. The unique cross-gambrel roofline inspired our team to extend the form into the backyard, repairing visual access and connection to the rear yard, while satisfying current setback requirements. Failing porches at the front and back were replaced with conditioned spaces that expand the 800 square-foot main level by almost 40% with bright and comfortable uses that engage both street and backyard. Upstairs, the owners gained a private bath and walk-in closet by pushing their light-filled primary bedroom out and over an expanded kitchen and informal gathering space. The extended cross-gambrel dormer feels right at home with the existing roof, as if it had always been. Only the recessed porch entry, oversized corner window, and flat-capped dormers hint at the airy and expansive transformation within.
For tickets, maps, and other tour information please visit AIA Minnesota's Homes By Architects Tour page. We look forward to seeing you all on the tour!!