If I were to define for myself the most important achievement in design, I would say that it is happiness. We so often focus our attention on the structural and expressive aspects of design but then overlook the simplest and most obvious mandate, that is, to create structures that generate a sense of wellbeing and delight for those who dwell within. Unfortunately, there are no consistent guidelines to achieve architectural happiness. There is no particular style, historic reference, modern feature or sophisticated convenience that assures happiness. However, there are some reliable architectural features that definitely resonate with our human spirit.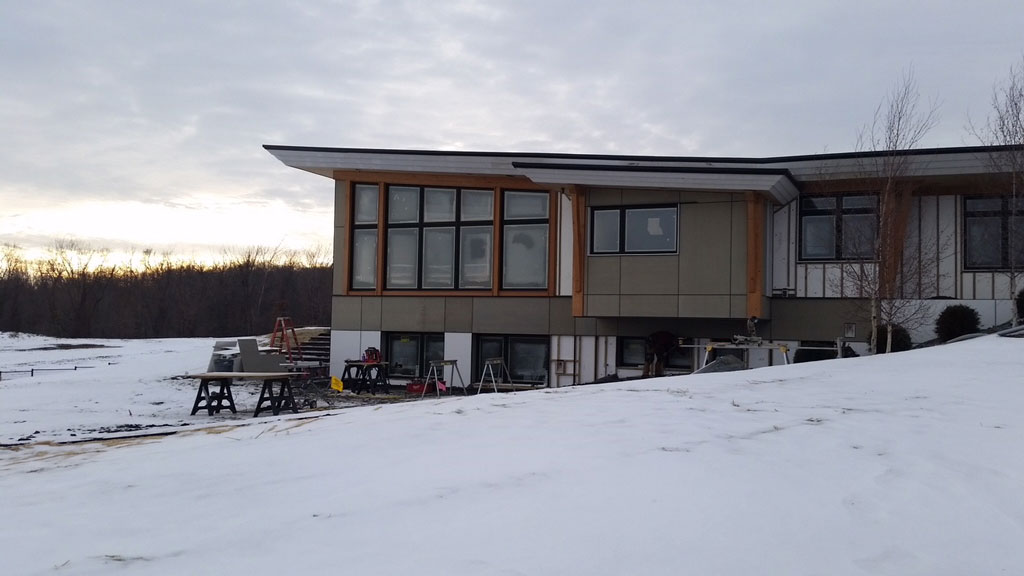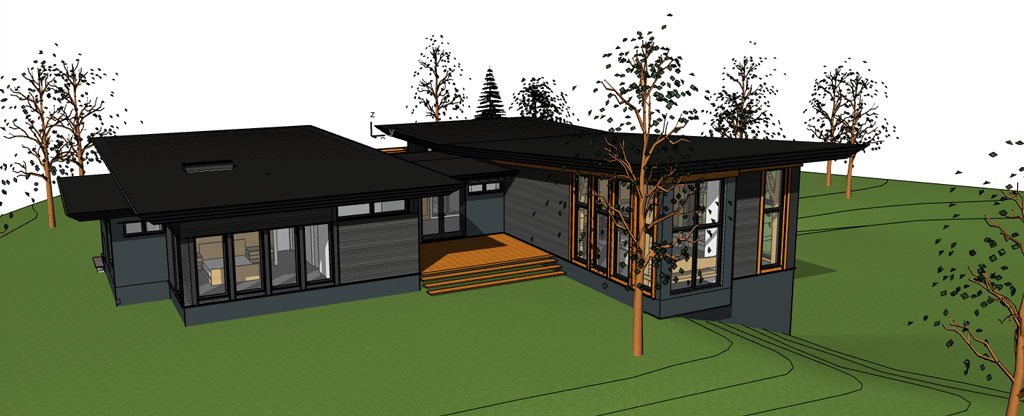 Scientists, medical authorities and psychologists all agree that we spend entirely too much time sitting still indoors (They are not only referring to Architects, by the way!) According to those who study these things, our eyes and minds are keyed to natural forms. Simply taking a walk in a park or woods has enormous benefits, both in mind and body.  In today's overwrought, frenzied world, we all need a place of sanctuary, a quiet space where we can reconnect with nature. A home whose circumference bends inward, invites the outside into our interior living space. Likewise, a small courtyard or roof garden with lacey, dappled light, serves as a protective refuge, inviting us to spend more time outside. Oversized windows that extend from floor to ceiling can also blur the line of separation between indoors and out. Or long horizontal windows allow us to scan our surroundings widely versus the more static view offered by traditional narrow and vertical openings.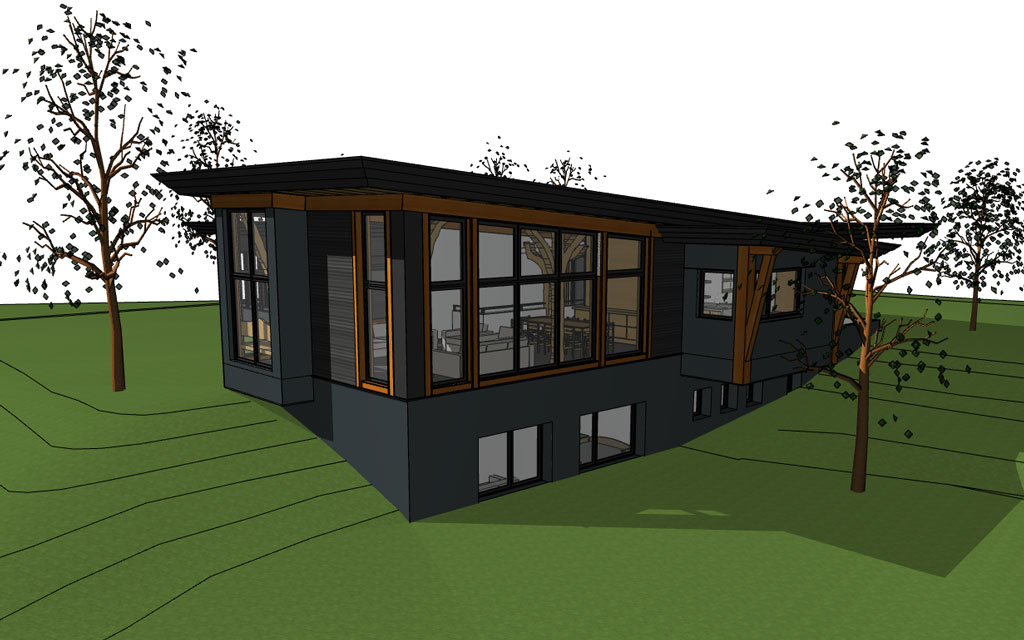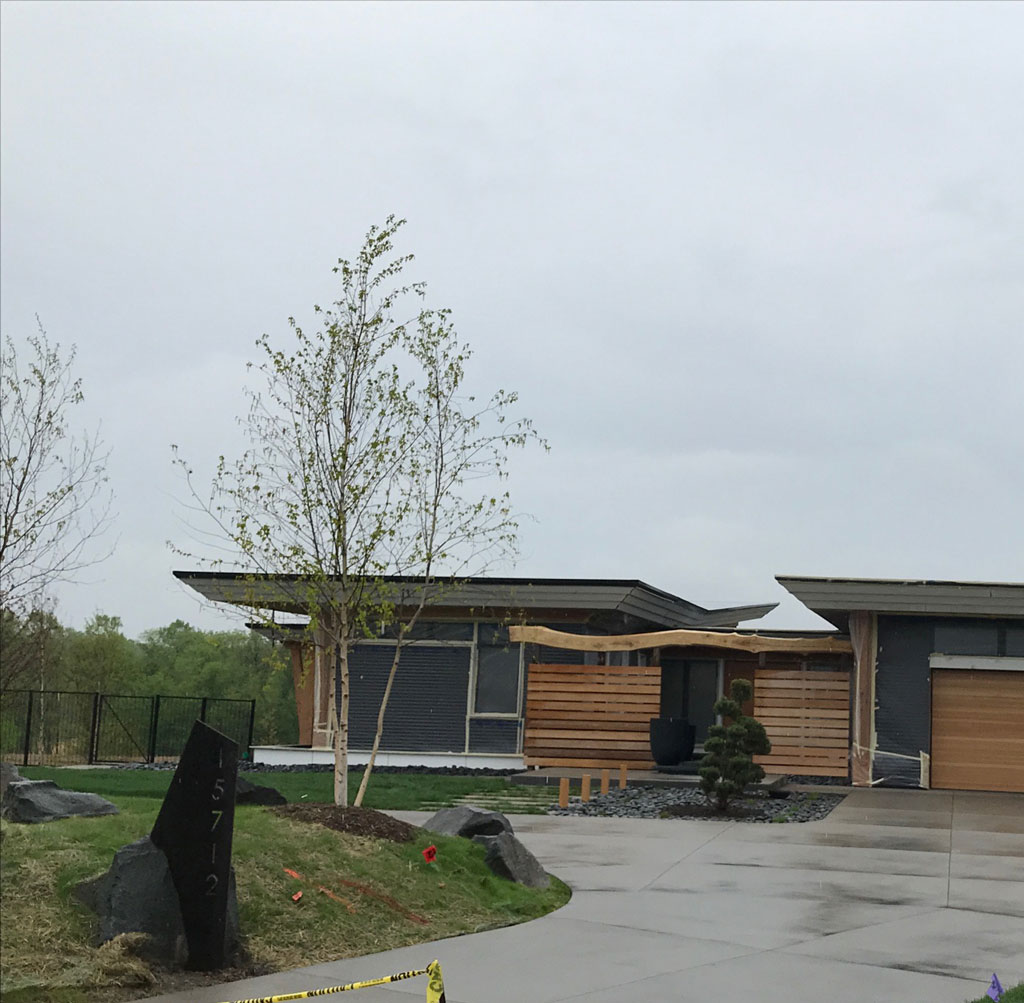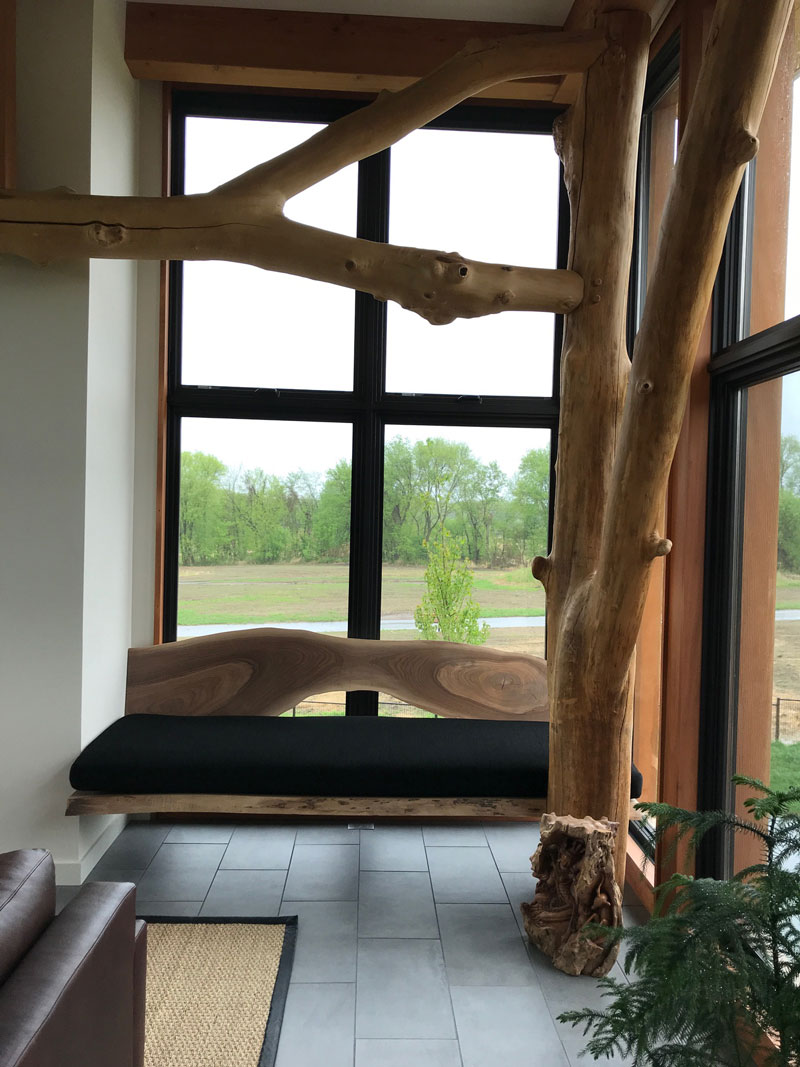 In addition to these circumference features, our sense of connection to nature can be reinforced by material selections. In one of my recently built designs, the owner chose to support the roof over their communal room with whole trees. The tree trunks and branches are a literal expression and reminder of nature's strength and beauty. The softened organic profiles play against the clean and precise straight lines of the modern house itself  This home sits within a community of impressive larger homes. It's low profile and diminutive scale express the owner's desire to meld with its wetland surroundings. It has a dignified demeanor but is low key and relaxed. An entry court and gate serve as a guardian of privacy. Though new, this home feels like a seasoned creature. It refreshes, delights and lives up to the definition of Architecture of Happiness.