I've long held the credo, "I can design a good plan under a great roof, but I can't necessarily design a great roof over a good plan". Roofs, therefore are of central importance in the design of a fine home or cabin. A roof may not look good if it's thought of only after the floor plan.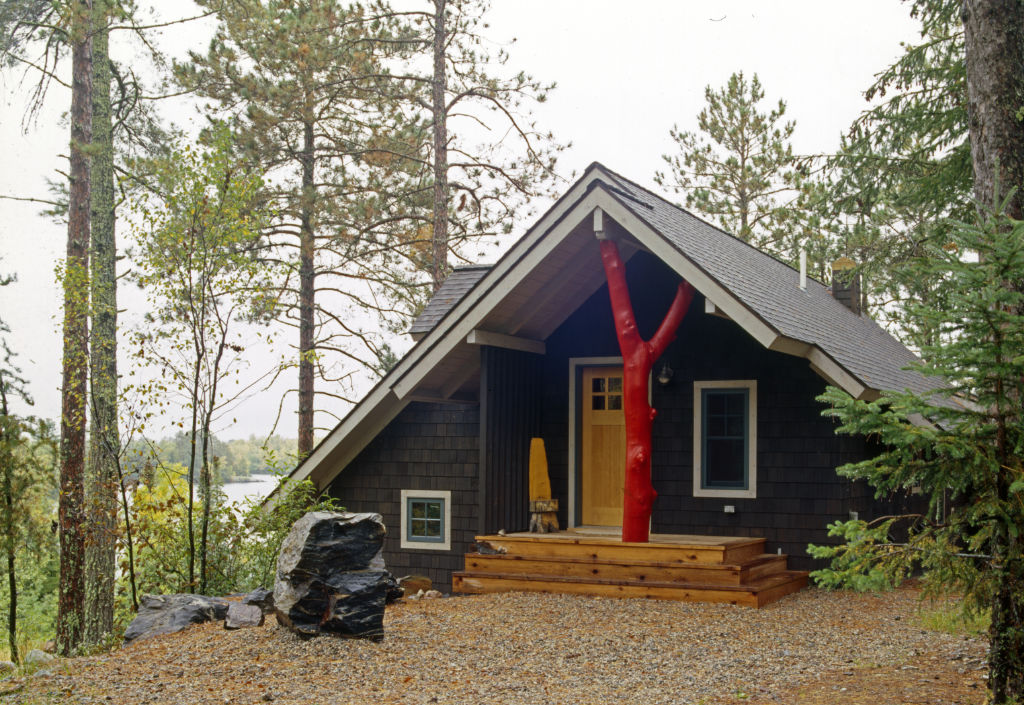 With nearly forty years of home and cabin design, I've had plenty of opportunity to try diverse roof types. I will never claim to be as talented a roof designer as my late partner, Michaela Mahady, witness her project, Red Roof Cottage as seen in WELCOMING HOME, pages 41-46. But I remain proud of my many attempts, whether the roof a shed, gable or a combination of sheds and gables.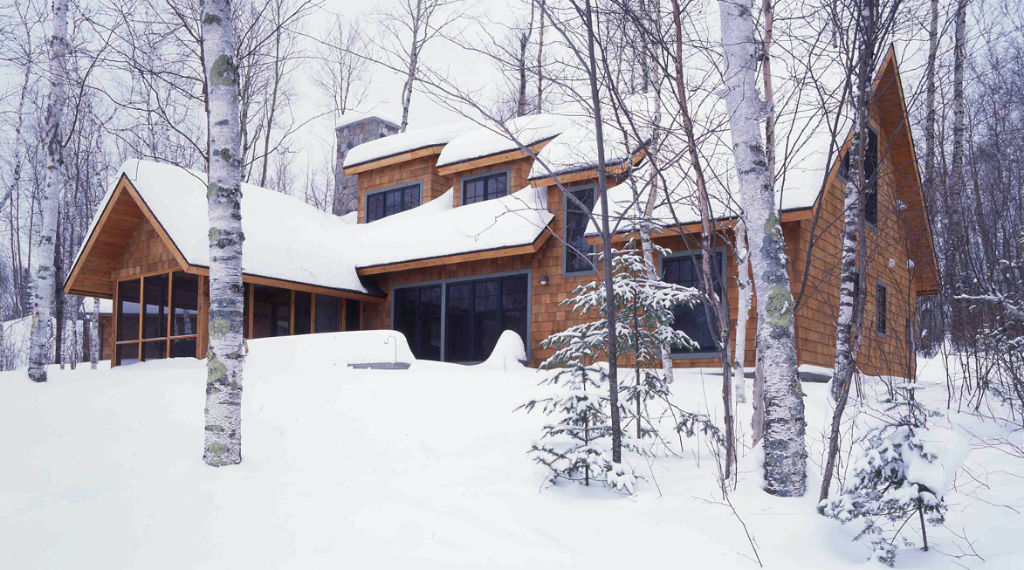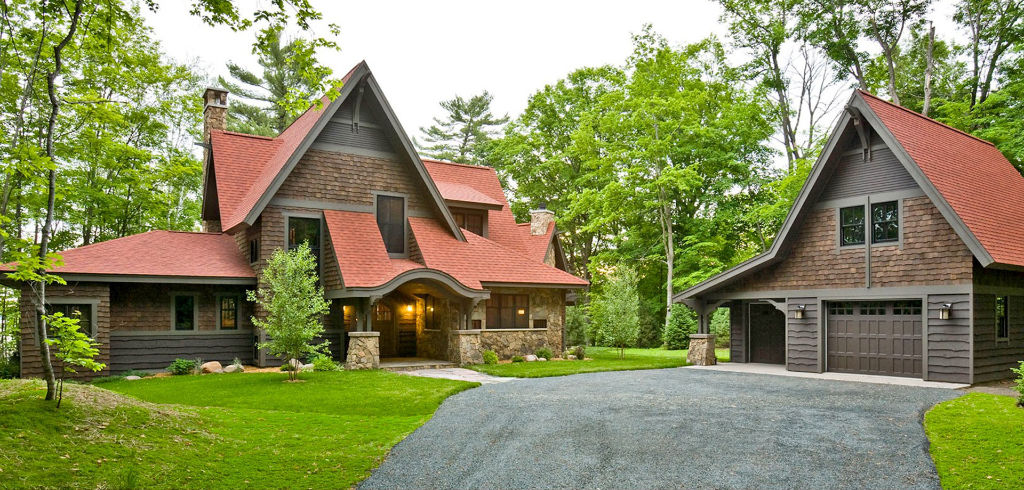 Roofs are one of the primary sheltering elements we humans create in our efforts through lean-tos and tents to protect us from nature's fury. Thus, the roof remains in our psyche as primary to good home design, to which we add a warm coat, such as a well insulated envelope.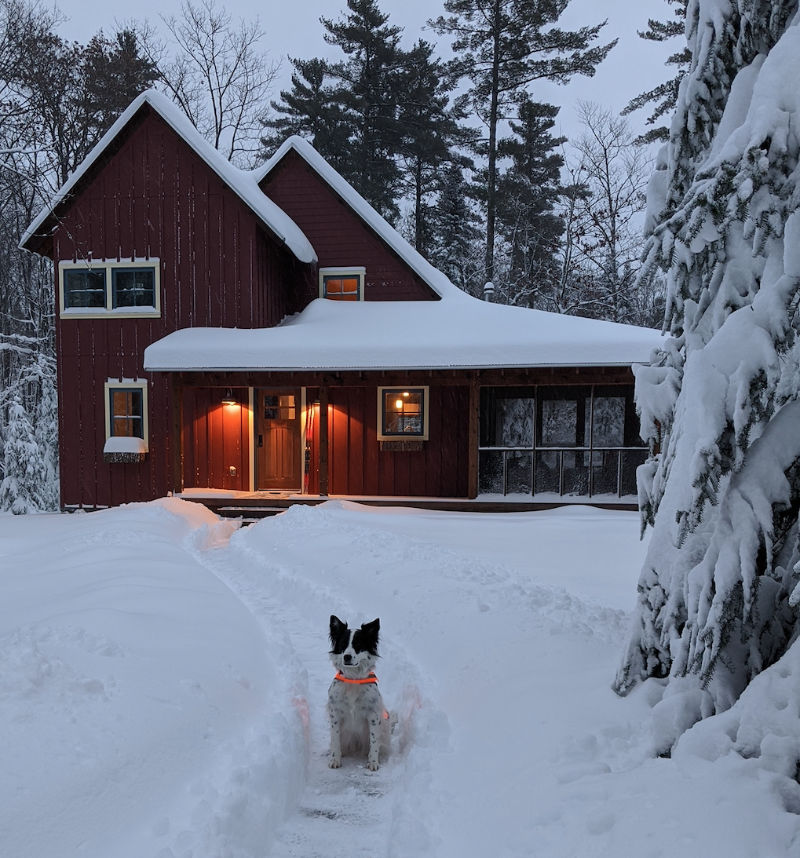 An assembly of multiple roofs can suggest the casual accretion of a building over time, or the gathering of a community of people, as in a hamlet.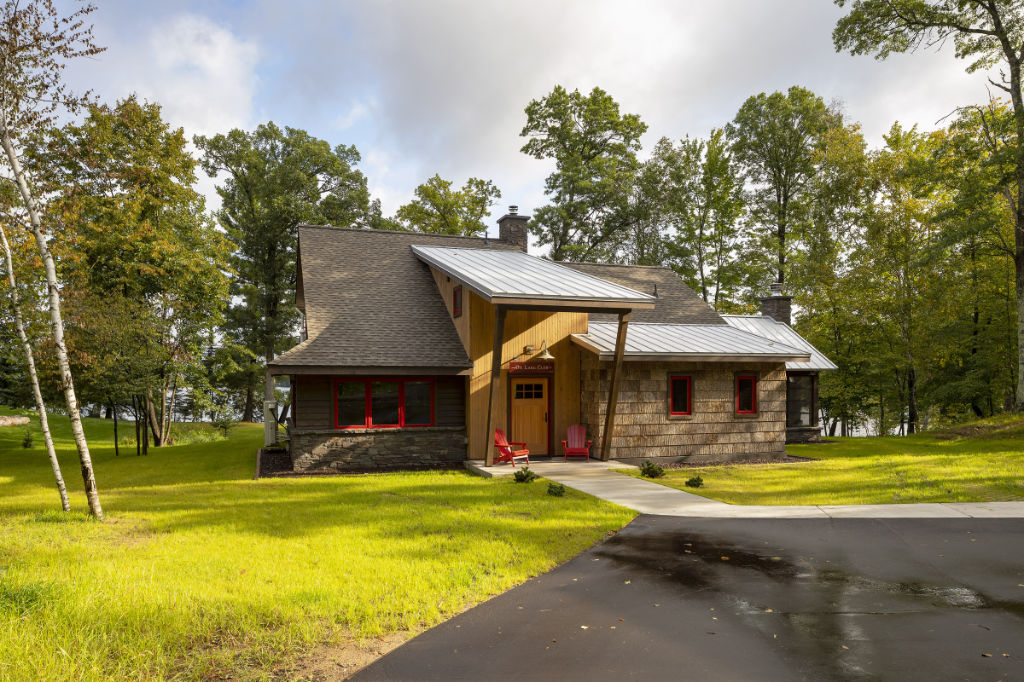 Roofs can also be designed to welcome guests with a sheltering stoop. Or roofs can announce the ascension of the dwelling into the sky. In an attempt to merge these ideas, I've gathered roofs into a cascade of gables, first achieved in the Rotilie house thirty years ago. Most recently I've cascaded the roofs of the Forrer lake home in Wisconsin.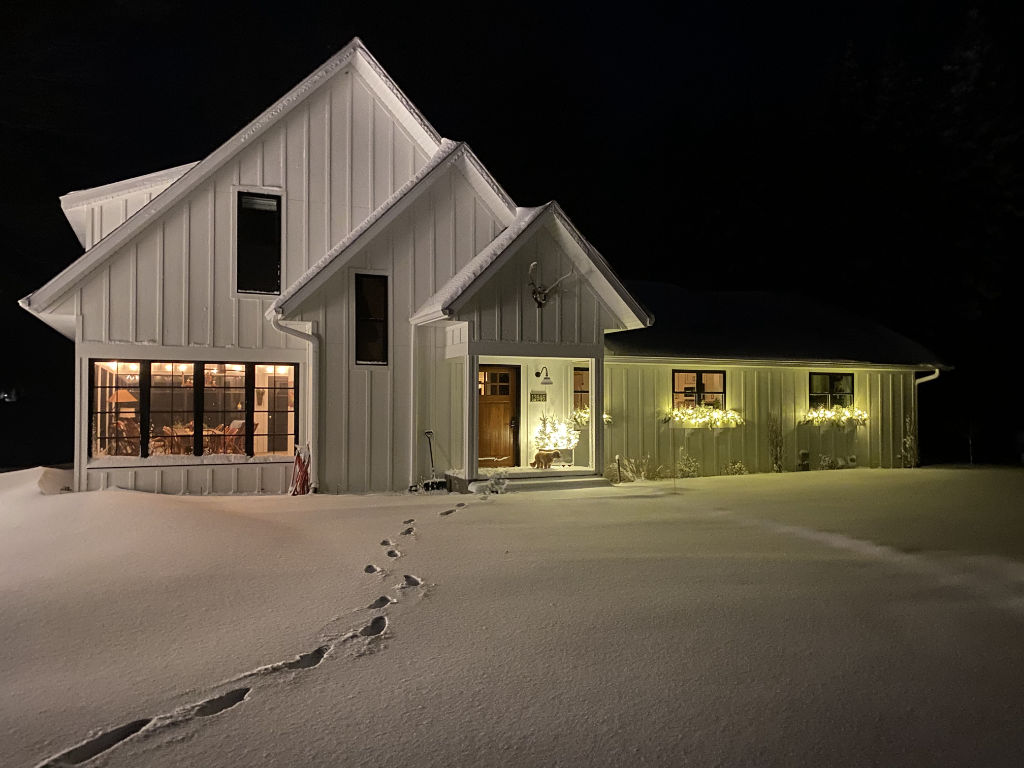 For additional input on roofs consider reading A Pattern Language, by Christopher Alexander;
Pattern 116 Cascade of Roofs
Pattern 117 Sheltering Roof
….or Cabinology by Dale Mulfinger. If you're so inclined….