Architects often concern themselves with not only the space enclosed by a building but also the spaces surrounding one. These can be carefully planned as part of a single project, but they can also be the resultant negative space that is created organically between buildings.
I admired these outdoor spaces while visiting southern France early in the summer. I had returned to Montpellier, where I had studied years ago, and was enchanted by the liveliness of the city's squares. Montpellier is a medieval city at its center, with buildings so close and streets so narrow that when they open up onto a square or courtyard a kind of outdoor room is formed. Building facades or shrubs edging a park become walls. Tree branches or a string of lights are a ceiling above.
It is in these spaces that the city lives and breathes. Montpellier is also a mediterranean city. It comes alive at night when the sun has finally sunk, and the cool night air provides a respite from the day's heat. At that time it seems everyone in town is out in the squares, eating and drinking and relaxing.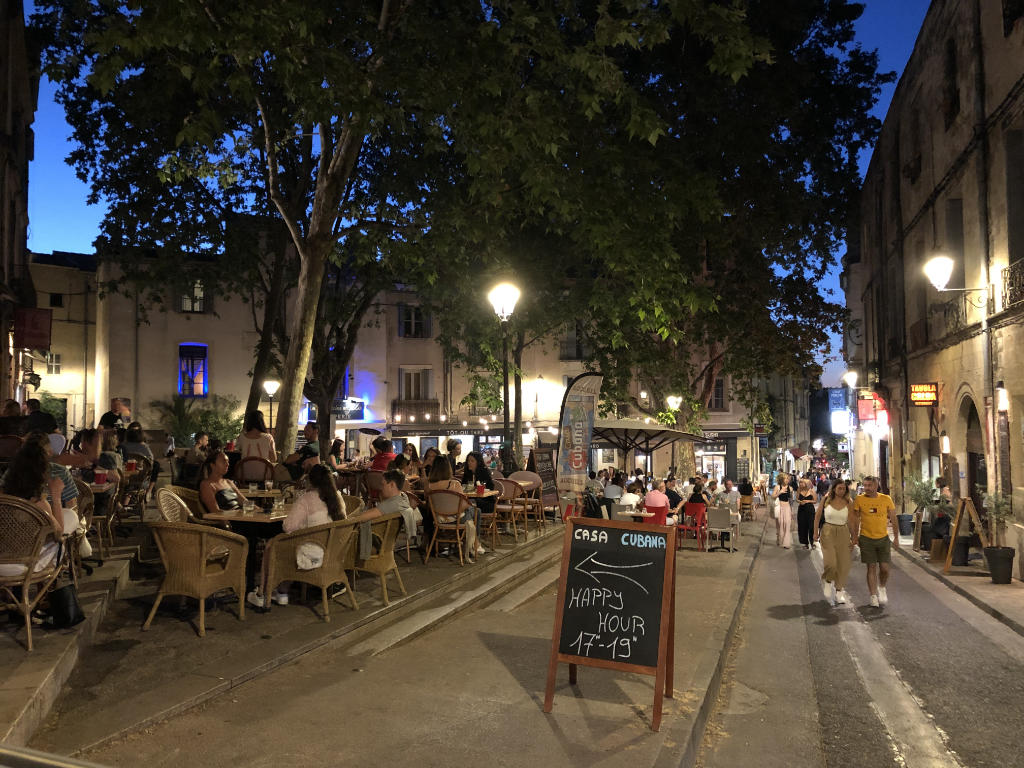 The French seem to be masters of the outdoor room, from the medieval courtyards of Montpellier to the beautifully designed squares of Aix-en-Provence and the iconic ones in Paris. Their formal gardens employ hedges and geometry which establish boundaries and define volumes. Neat rows of plane trees create colonnades and cool vaulted ceilings.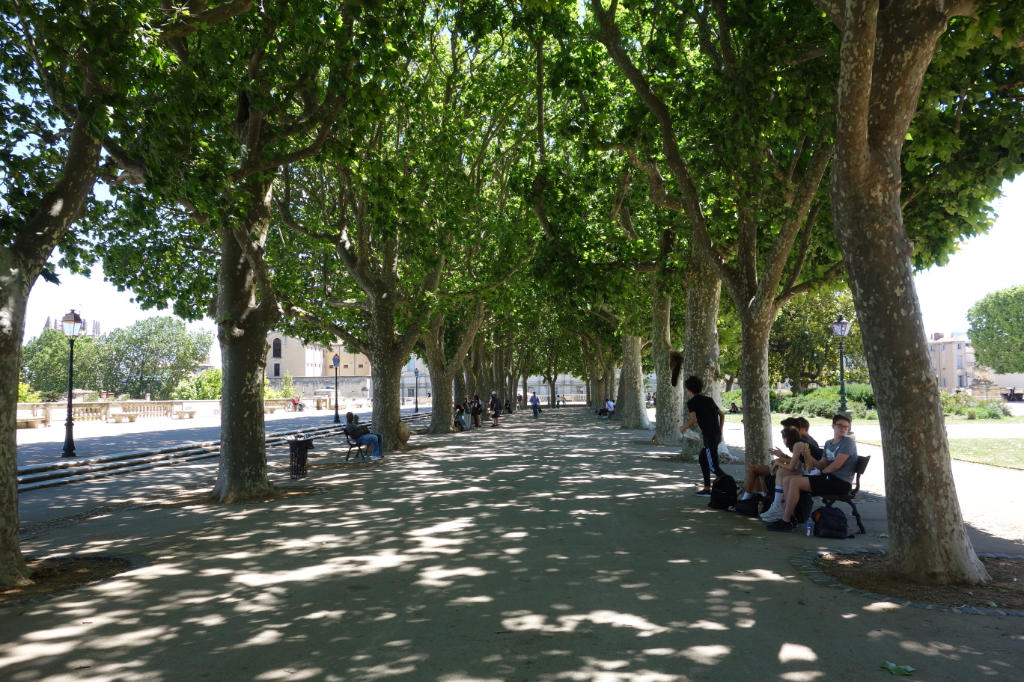 Outdoor rooms are just as vital in residential architecture. Connection to the outdoors is a common request as we begin a new home or cabin project, and frequently this means making a place to be outside. Whether on a city lot or at the water's edge, people want to extend their living area just as urban residents spill out into their courtyards.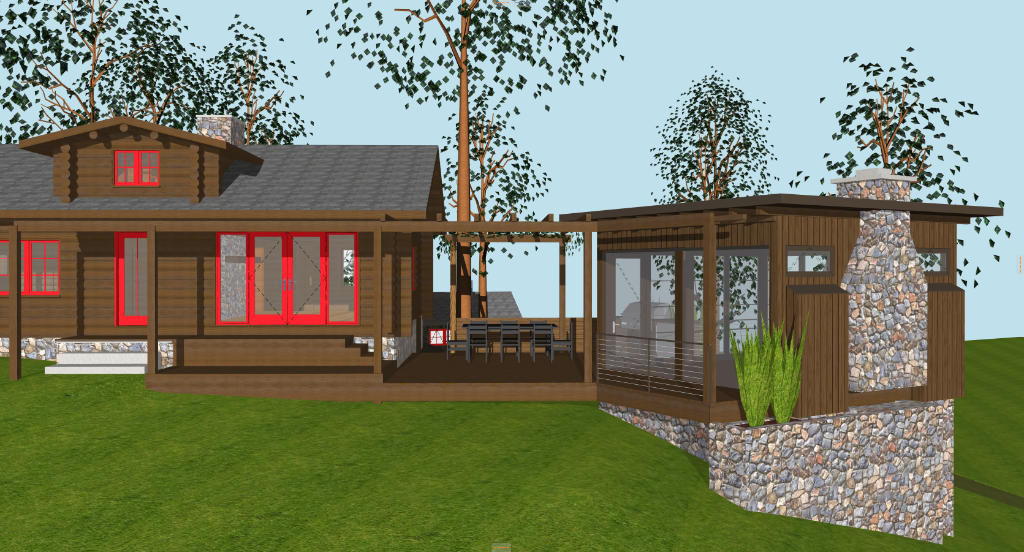 We can create the impression of a room in much the same way as a city square does– with building edges, plantings, or some sort of shield from the elements above. Even subtle features can work– topography, a change in materials, a low wall, or the way light is controlled. Sometimes indoor space flows into outdoor space, and the boundary between becomes unclear. The french architect Le Corbusier played with this idea in his modern masterpiece the Villa Savoye by designing a series of spaces offering varying degrees of "outdoor". Is a covered deck outdoors? How about an interior courtyard, or a screened porch?
It is always a goal for us to integrate architecture with its surrounding landscape, and outdoor rooms can be a part of that. Since it's the perfect season for it, I recommend enjoying your own outdoor room as the French would with a cool drink this weekend.