For many of us, a home is the most significant investment we will make in our lifetime. It goes without saying, that finances play a huge role in what we can afford to buy or build, but, if you will bear with me by remembering that some of the most fetching structures are often humble little dwellings, we can put finances aside to pose the question: What does our investment say about us and how does it reflect our specific circumstances and location?
I'm afraid that all too many homeowners today purchase or build homes that are unresponsive to their site and express little about who they are. As a result, we have many homogenized neighborhoods where each home is only a slight variation of its neighbor and orientation based on density or how to access the garage as opposed to any environmental or personal considerations. There is little evidence of the circumstances unique to the individual owners and surroundings.
As an architect, I am encouraged by clients who seek to build or purchase a home that aligns more closely with their unique values, that is, their specific histories, how they view the world and how they want to relate to their surroundings. These folks want their home to say something about their intentions. Their determination has generated meaningful design solutions that resonate with all of us.
Some of their personal design choices are comprehensive, such as, how to orient the home and living spaces into its surroundings to take advantage of natural lighting, specific views, prevailing winds, existing vegetation, surrounding structures, site contours and whether they want to "dominate" or "merge" into their surroundings. Some choices are small, such as, lowering a window for a pet, or adding a nook to display a cherished possession. Each deliberate design choice becomes a tangible expression of who they are. They not only project a potent message to others about their intentions but these personal solutions also bind them more closely to their home and the investment they've made.
I remember one small move made by a client who recognized the possibilities in a polished concrete floor. She had a silver serving-spoon from her grandmother who had passed away some years before. She realized that she could put the spoon in the concrete floor just below a kitchen counter she would use frequently. When the concrete was polished, the spoon emerged forever a constant reminder of times she spent cooking with her grandmother.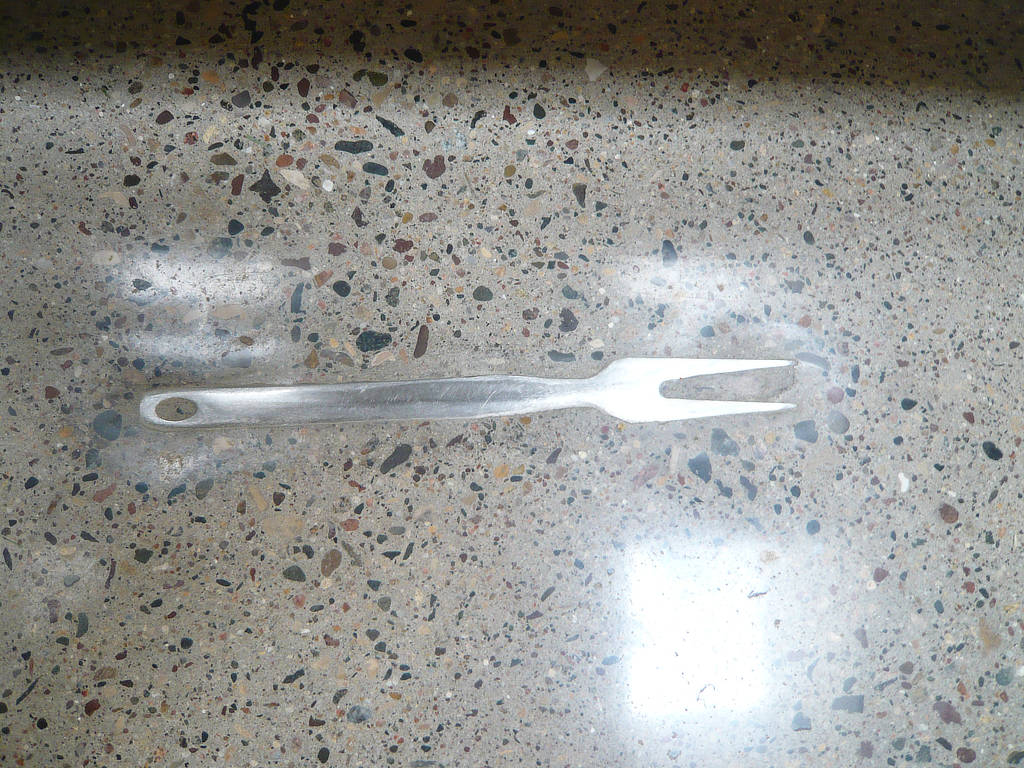 The same client thought to install a metal-lined slot in the concrete floor at the base of a wall seen by visitors as they enter the main living space. Depending on her whimsy and the season, she used the slot as a lap pool for a small exotic fish, a trough for miniature trees, or a rowdy assortment of colored balls. She continues to invent new displays to entertain herself and her guests.
I could share many, many examples of how my clients have enriched their homes by paying attention to and expressing their specific circumstances. There are far too many to note in a short blog post, but the following images show a few examples of personal design choices that serve as evidence.
1. Here a home steps down with the natural slope of the land. A cantilevered living room and waterfall beyond add a bit of theater for visitors from abroad.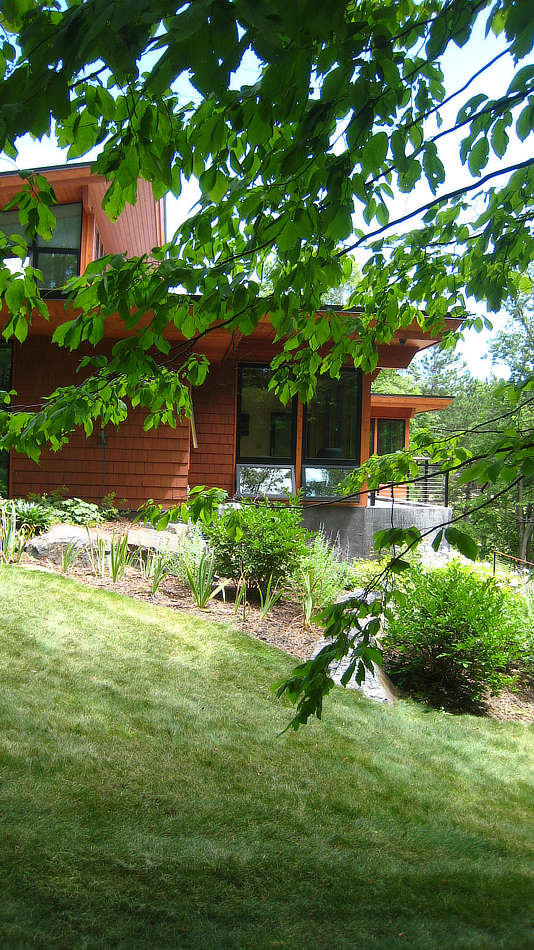 2.& 3. These spaces indicate that attention was paid to take advantage of the angles and patterns of natural light.
4. This home in Michigan has a warmly light "informal" entry and low eaves that beckon to visitors.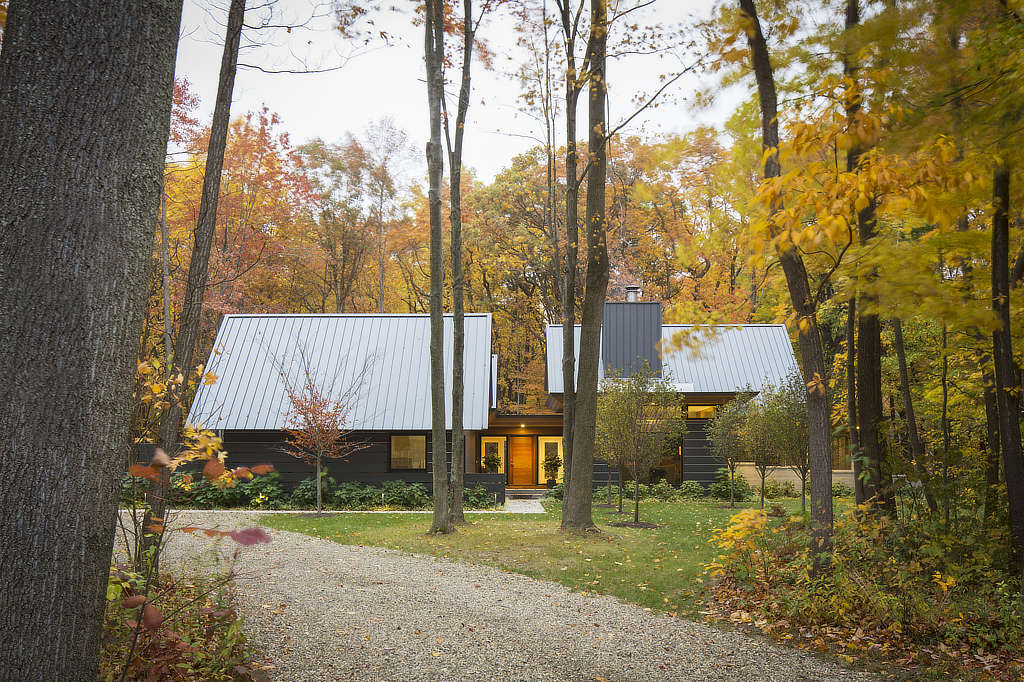 5. This home has a bulletproof concrete façade that sends a message to a neighbor who likes to shoot.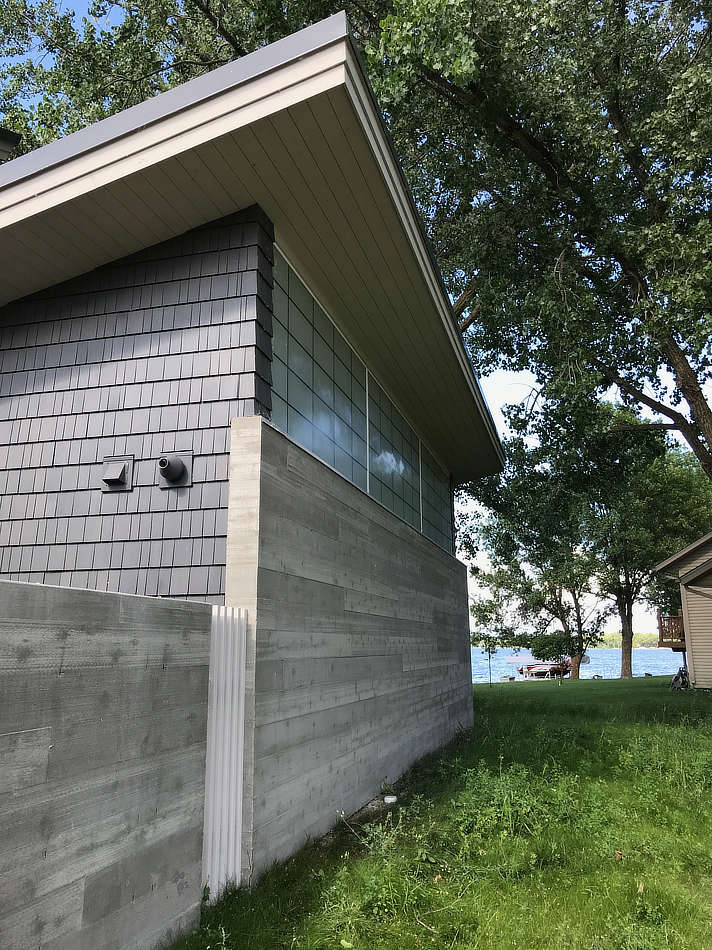 6. This home "merges" demurely into its site. The owner didn't want to intimidate his visitors.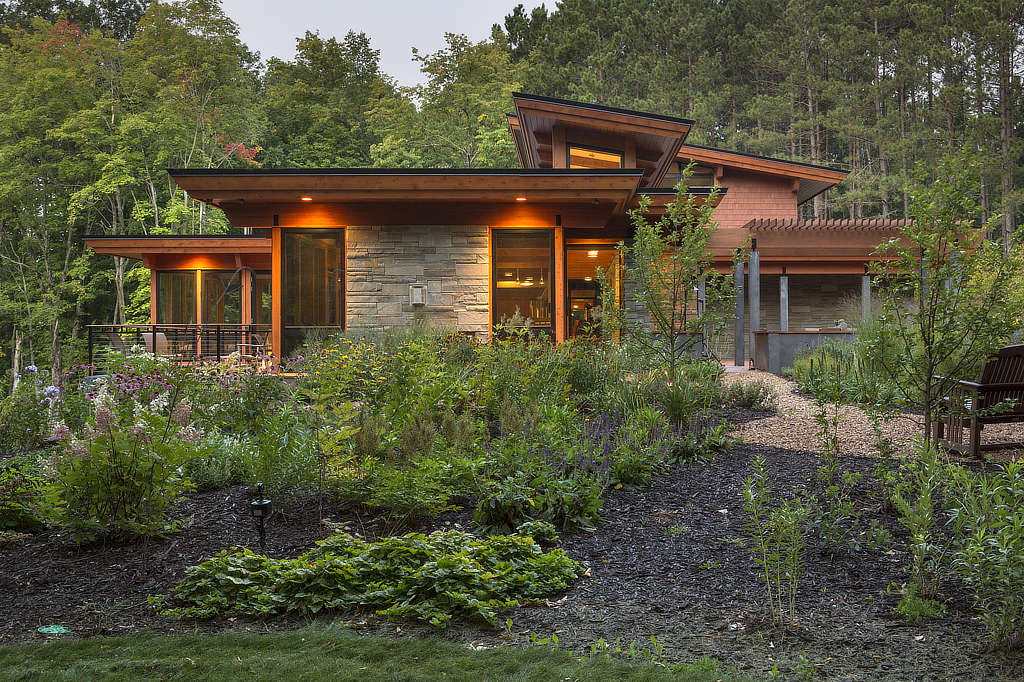 7. & 8. The rebuilding and repurposing of an existing Puritan cottage here is connected to a shadowy modern portion of this home thus the design pays tribute to its historic neighborhood.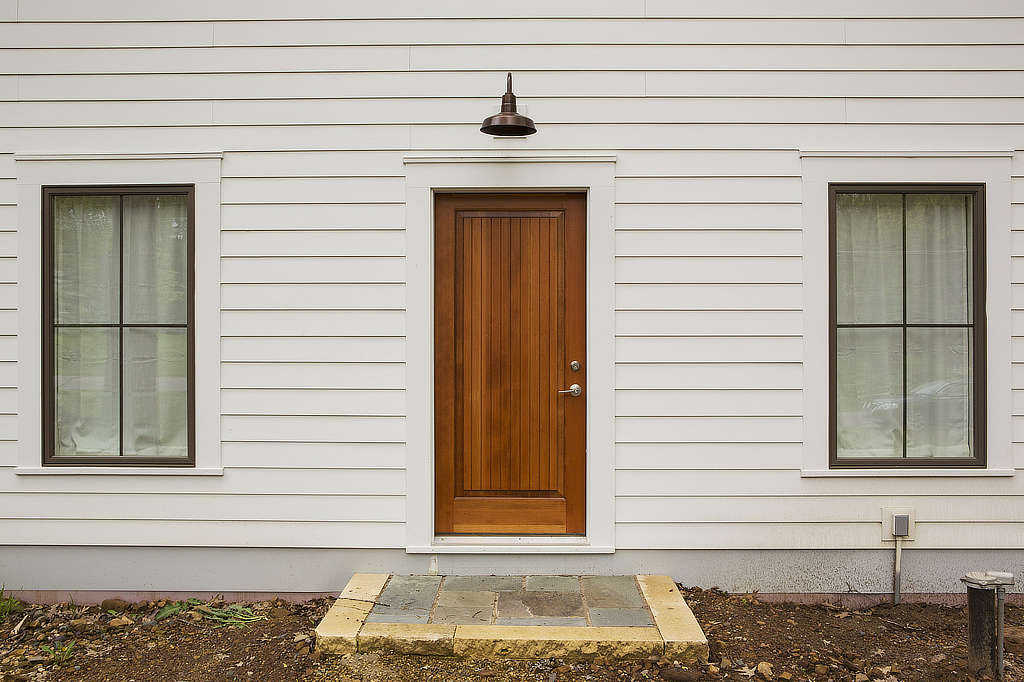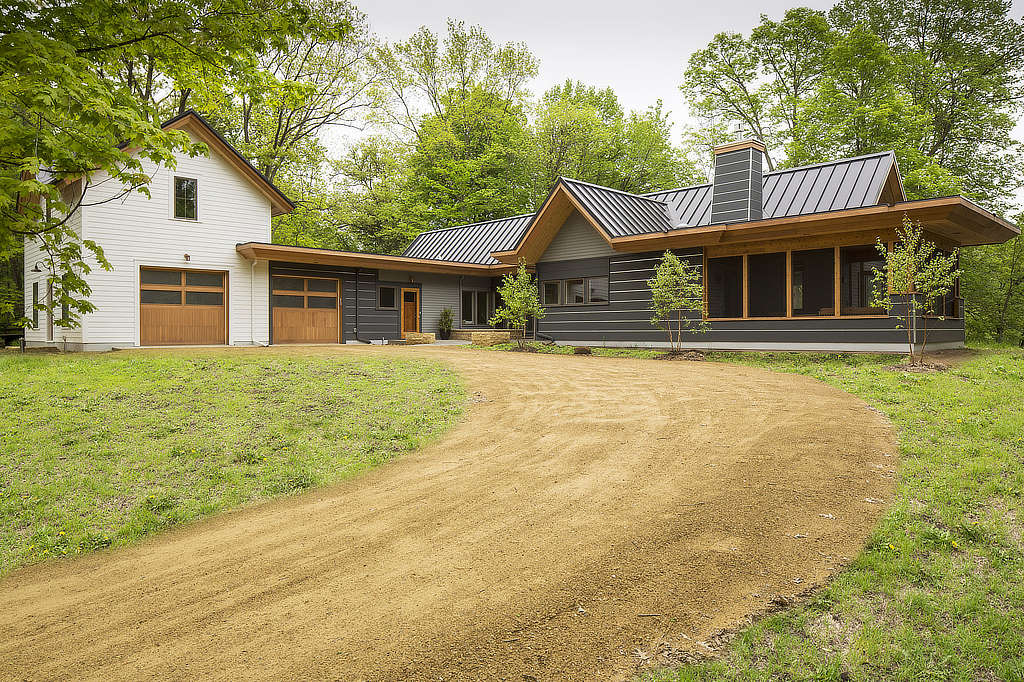 9. The stepped windows in this cottage "explain" that a stair leads to a lower level in this location.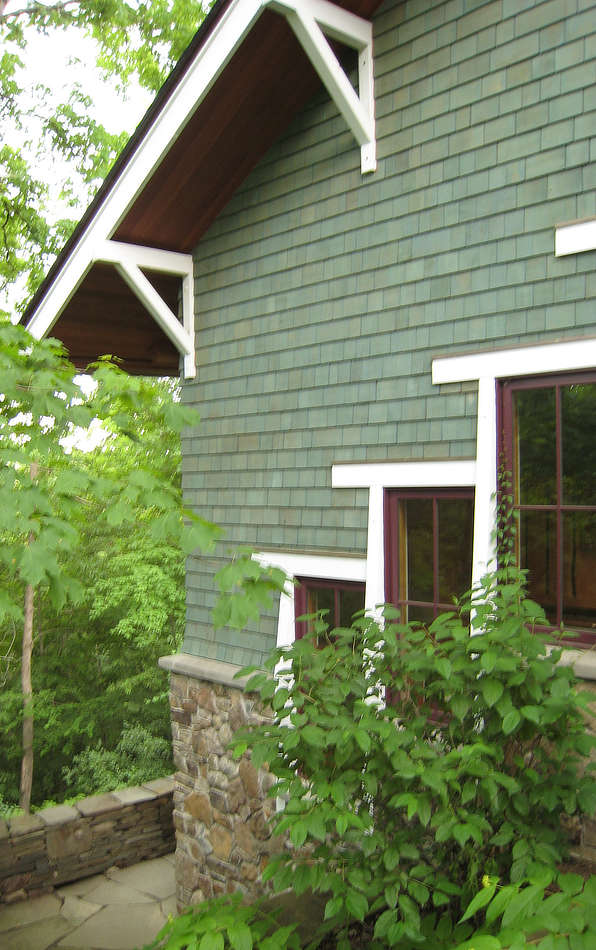 10. This entry is at once welcoming and yet it expresses the owner's highly developed artistic bent.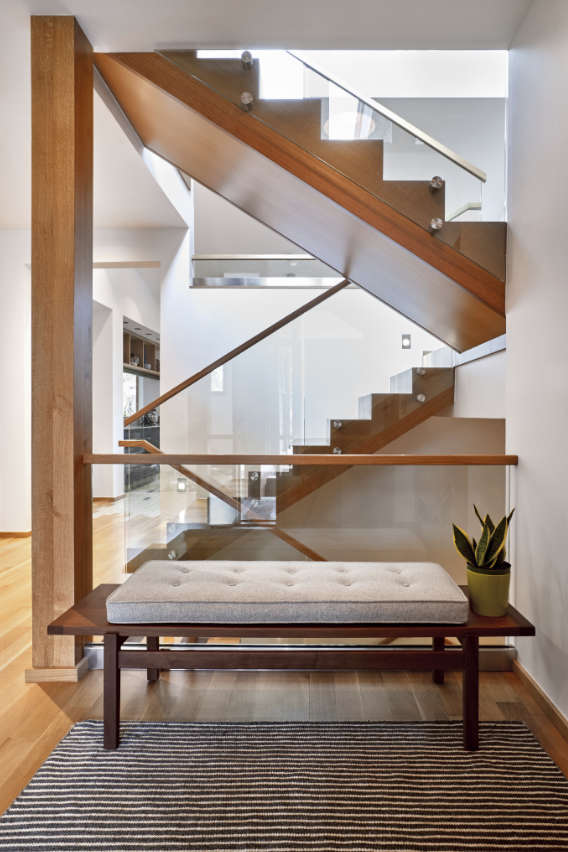 11. This owner loves to cook but wants his guests to participate, thus the open counters and comfortable stools.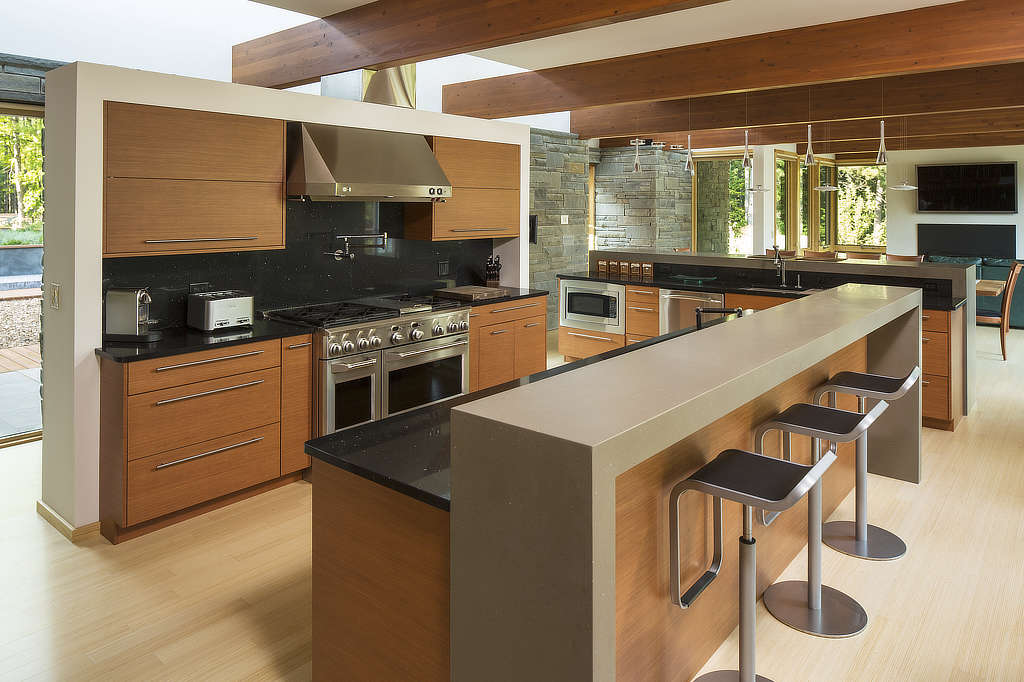 12. Unlike traditional cabins, this one shows that the owners prefer uncluttered space, clean lines and honest material expression.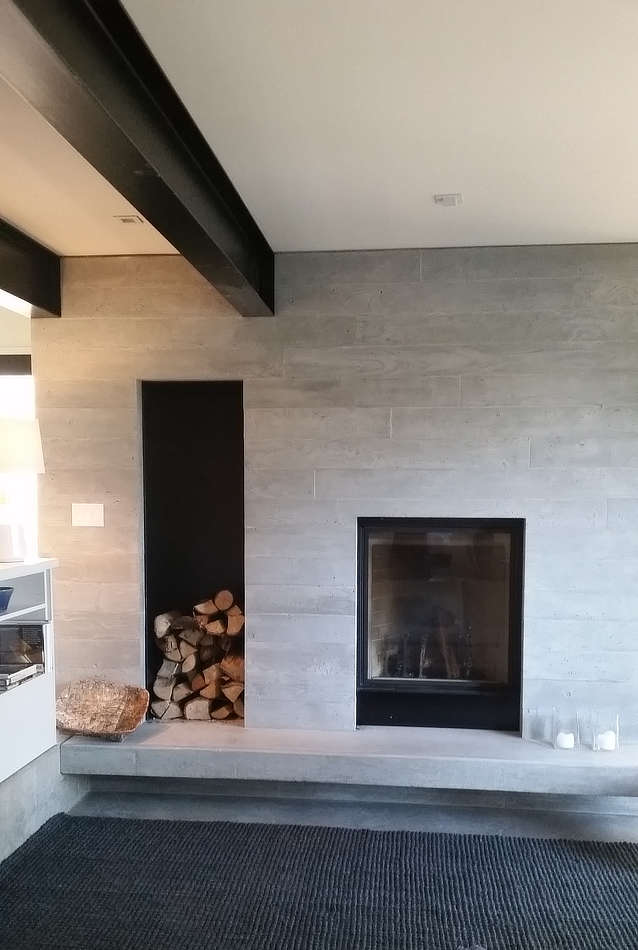 13. This biology professor's writer's cabin is intimate and cozy. It surrounds the writer with small comfortable niches and organic tree forms that meld with the restored prairie just outside the desktop windows.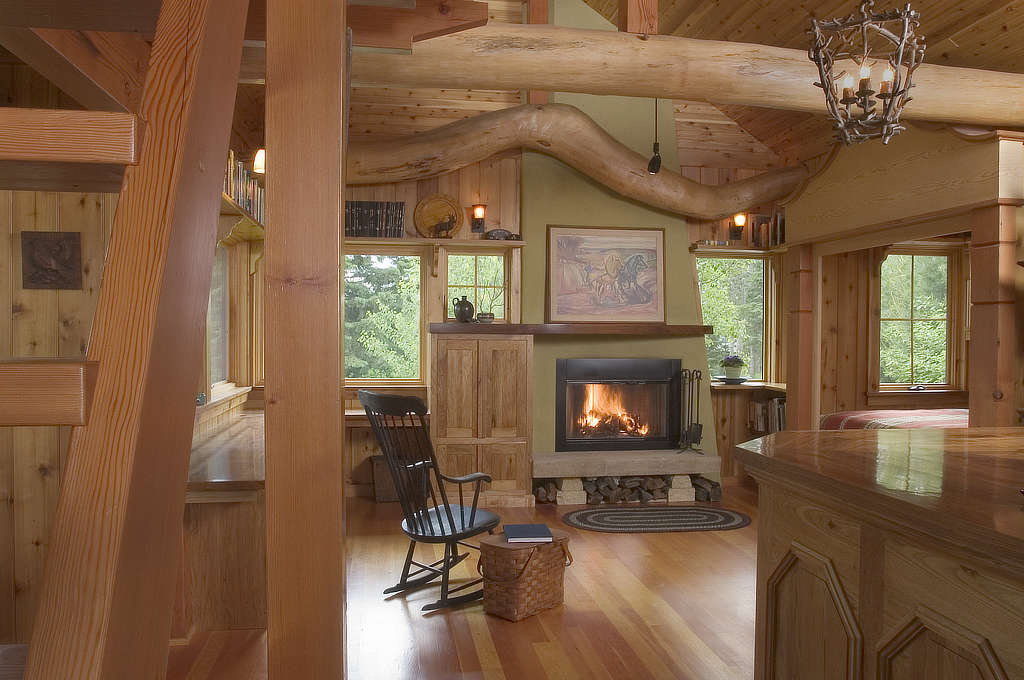 14. The shelf just below this kitchen peninsula offers a softly light display for the owner's own pottery. The lower than standard windows between the upper cabinets and counter shed light on the kitchen workspace.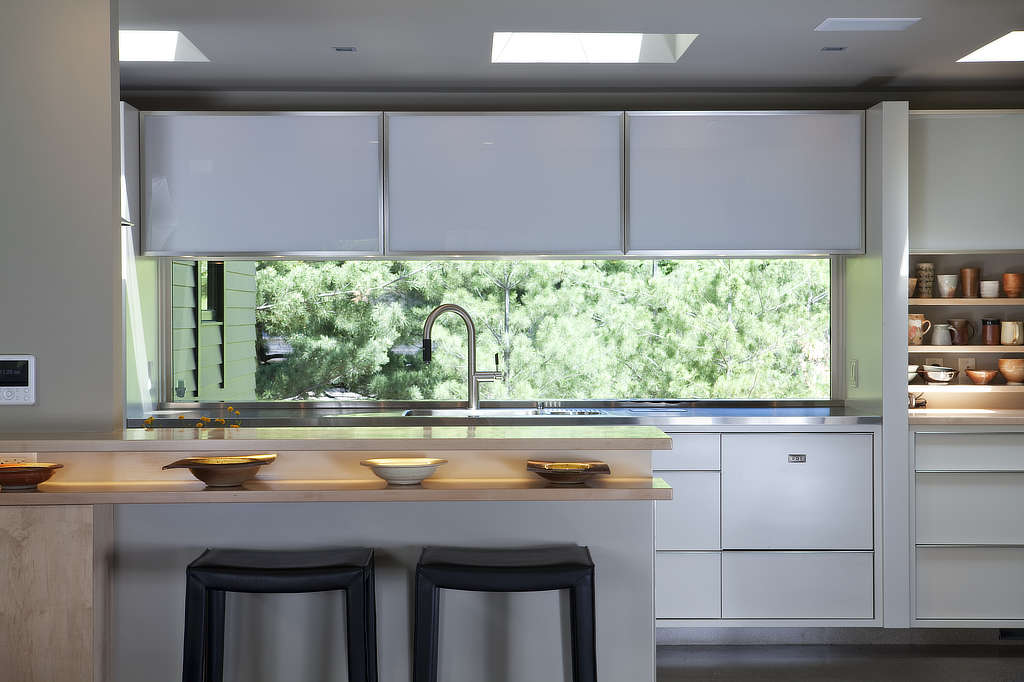 15. This couple's beloved elderly dog likes to be with the owner in the kitchen, but needs separation from the livelier social rooms. The sliding glass gate disappears into the counter wall when not in use.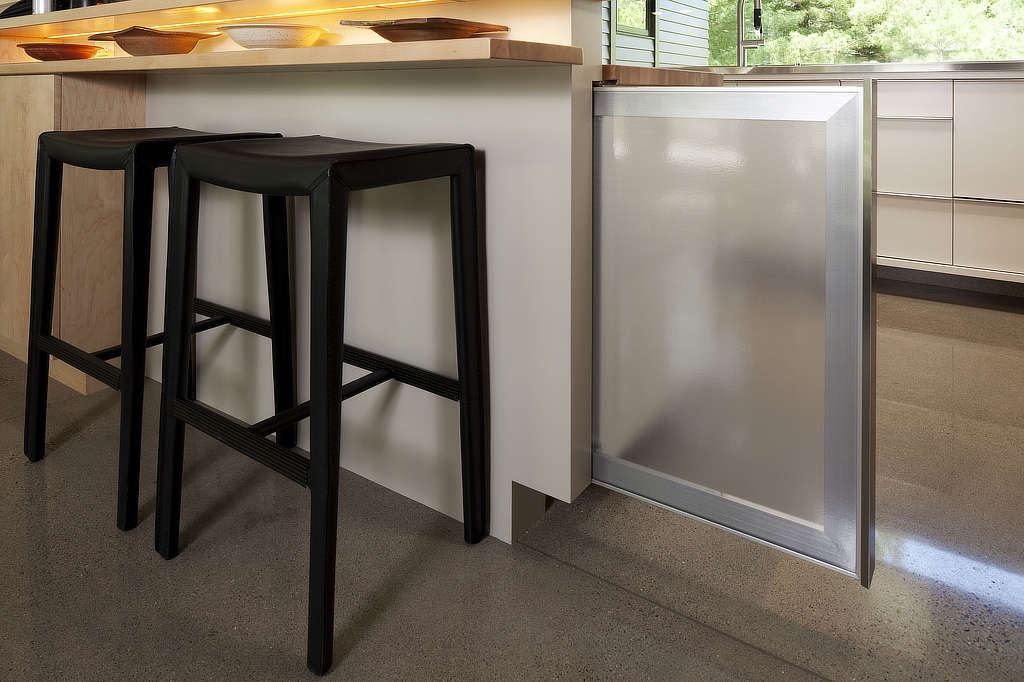 16. Because of their heritage, this couple wanted to incorporate natural elements into their home. They also wanted a "napping bench" that overlooks a wetland. The whole-tree timbers support the roof. The bench is made from slabs of walnut harvested from the timber framer's woods.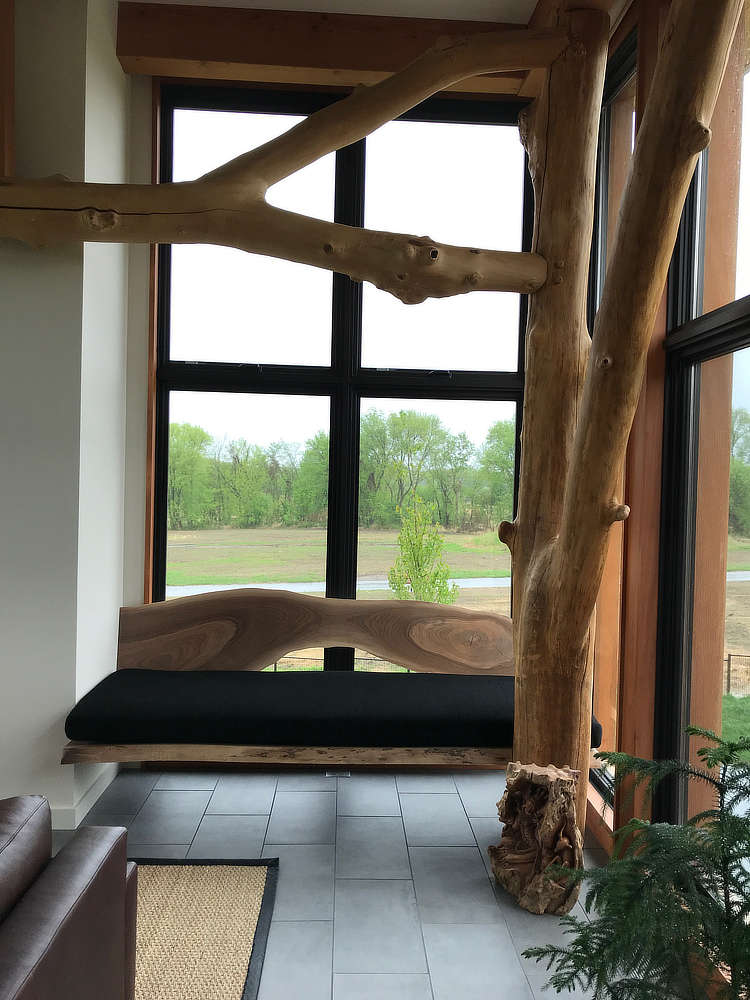 17. This owner has every copy of National Geographic Magazine published since he was a kid. He chose to display and share this collection with his many worldly guests.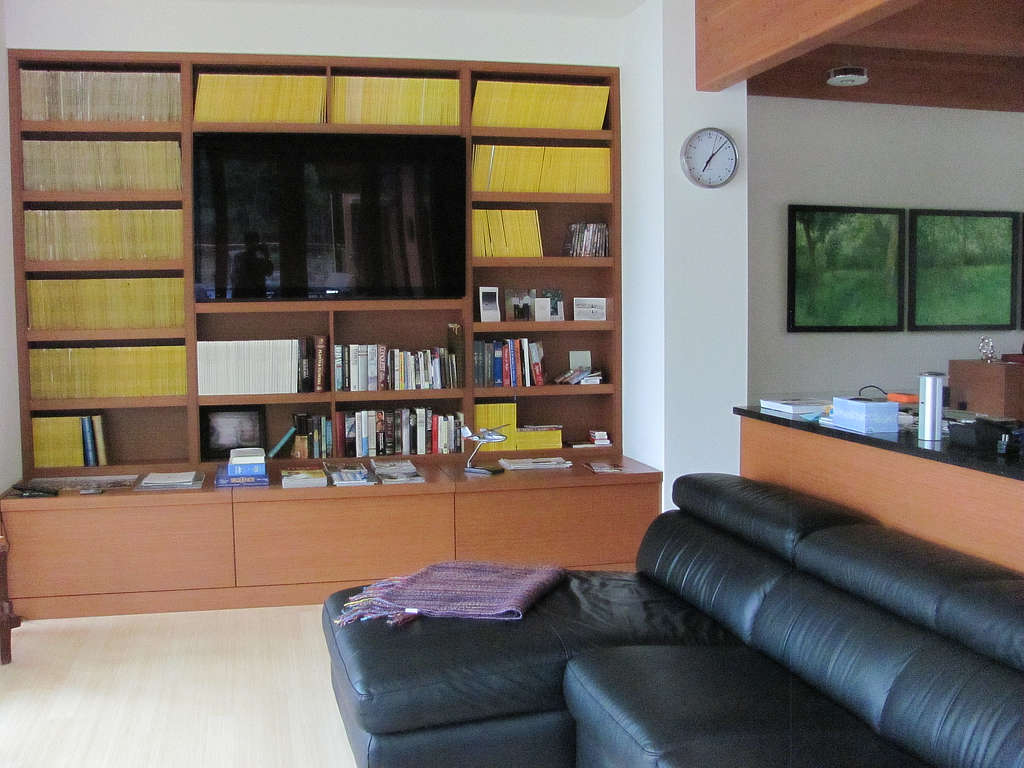 18. Concrete is easily sculpted to house a candle nook in this poolside pavilion.