One of the unexpected pleasures of spending so much time at home this year has been getting to know our own houses better, whether carving out workspaces where there was none before, noticing the temperature fluctuations, or studying the neighborhood views from our desks. For me, the most intriguing part has been watching the sunlight.
My attention was first called to the sunbeams by my cat, who will go to great lengths to sit within them, following them throughout the day. At first I admired these window shapes stretching across the floor of my attic office, almost like a Hopper painting of sunlight streaming through a window. But as the light changed throughout the year I began to notice other unexpected moments of light— the far wall of our dark basement illuminated by the low angle of the midwinter sun, or a single ray breaking through a gap between the neighbor house and the edge of the kitchen window to sparkle on an empty glass by the sink for a short moment in the afternoon.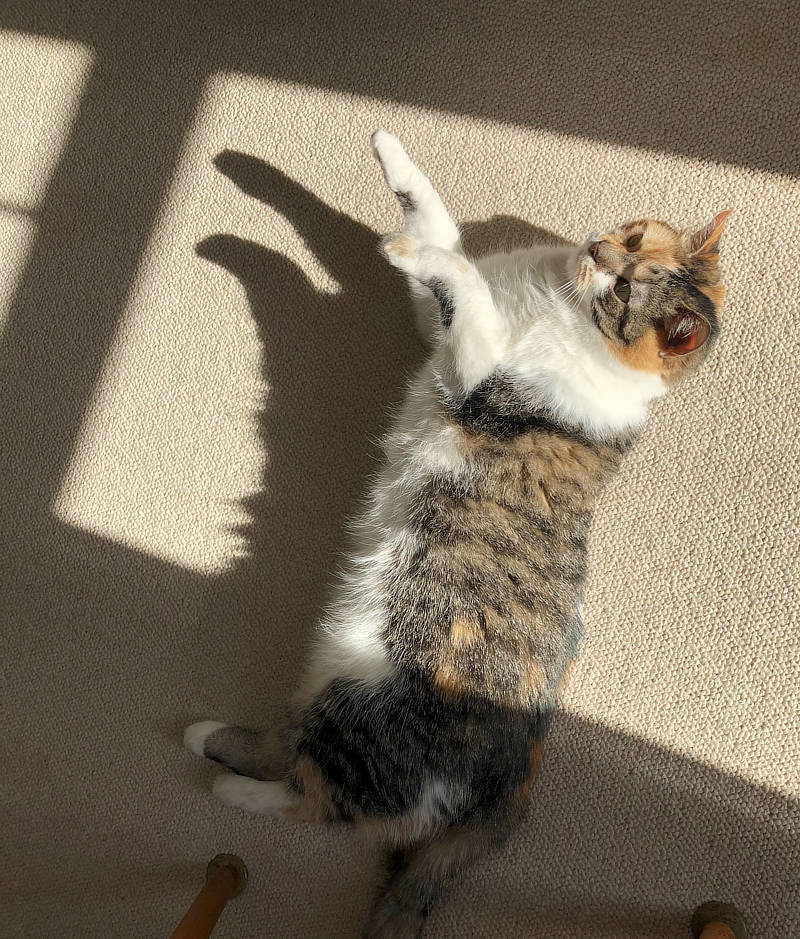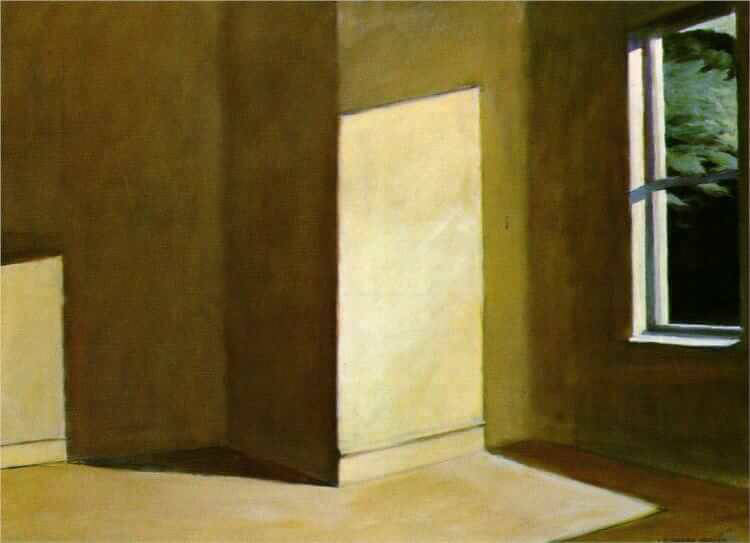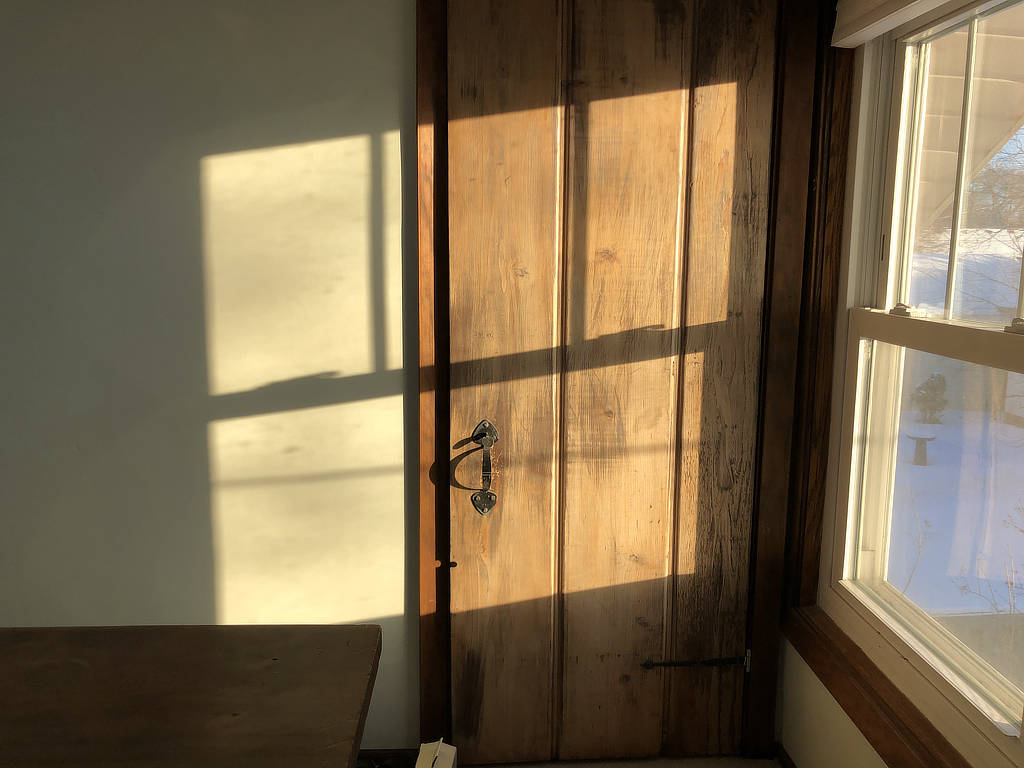 Light from the old wavy glass window panes in our living room plays on the floors and walls throughout the day in unique patterns and textures. The shapes on my attic floor grow shorter and longer as the seasons change, first reaching deep into the attic, then retreating to a short pool of light by the window as the weather grows warmer.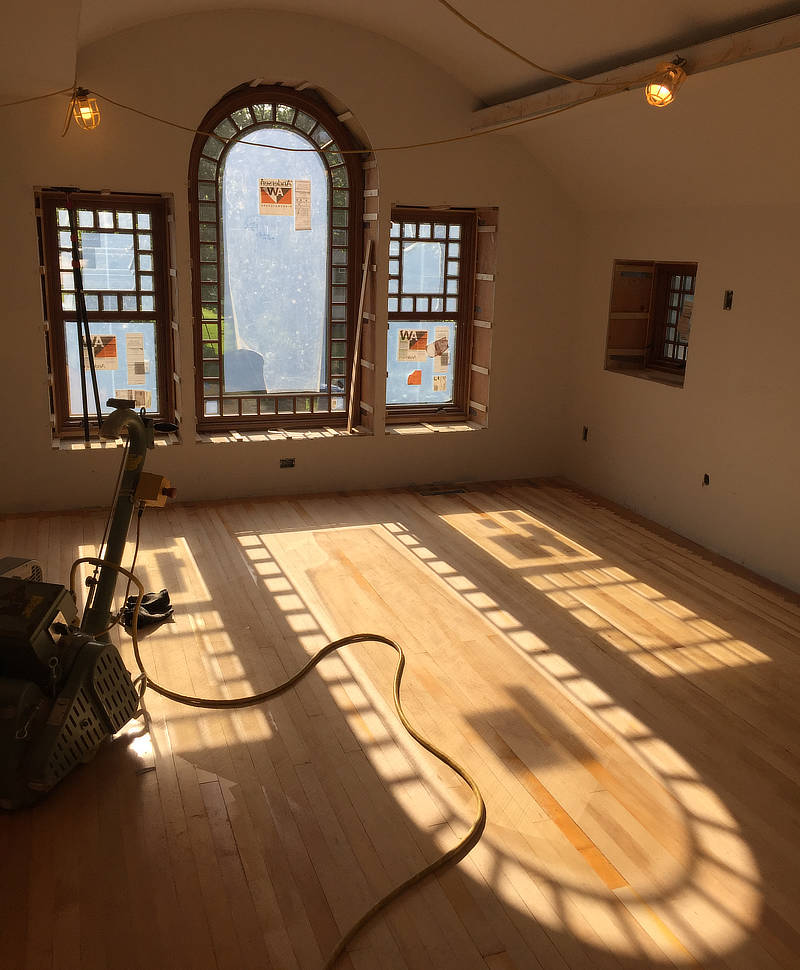 Sunlight can make all the difference in a space— it adds character and animates it. It can transform a mundane or dreary room into a cozy, warm, or cheerful one. I'm always compelled to photograph light patterns at site visits, whether they've been planned or are the unintentional results of a phase of construction.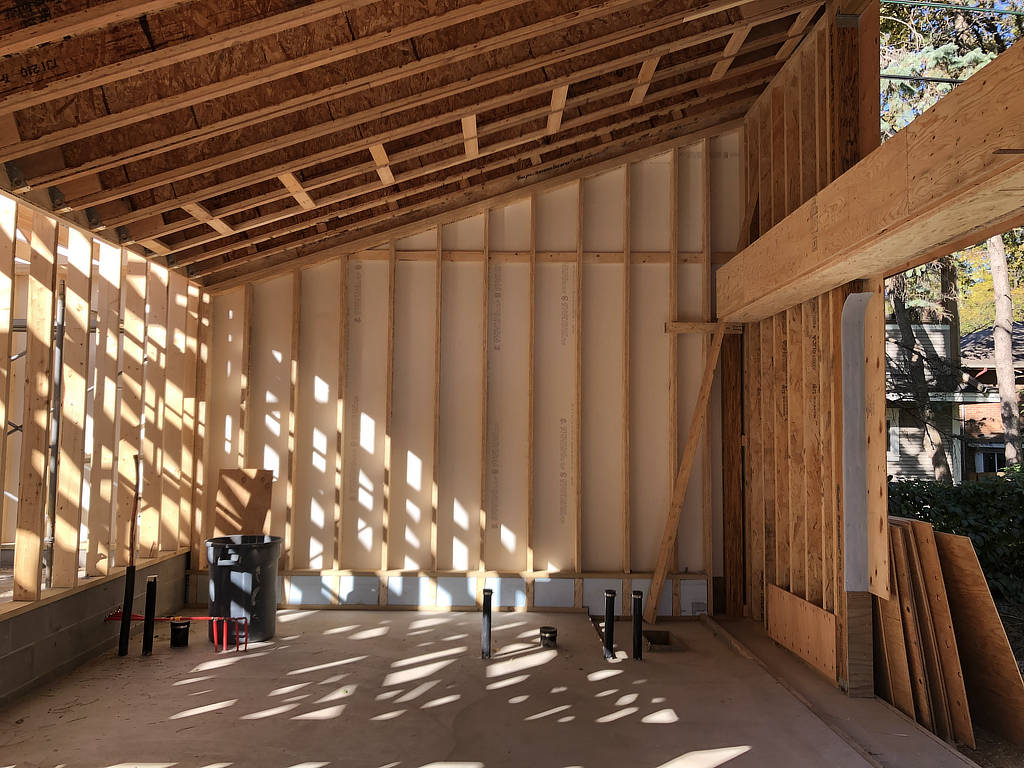 As my colleague Katherine wrote, light is not something we can build (or even control all the time), but it is an essential ingredient in architecture. Sunlight can be a reason to build or modify a home: when there's not enough of it in our buildings it makes the long northern winter seem even longer and darker. We plan for much of it as we study the shapes, orientation, and window patterns of our buildings, but it's nearly impossible to anticipate all the ways that it will bring life to a space, and inevitably there will be some discoveries that are only noticed with time. When you next see the sunbeams creeping across your floor on a sunny winter day, take a moment to appreciate the way sunlight enriches our spaces and our lives.