Every fall, architects practicing residential work have an opportunity to gather with colleagues from across the country at the annual AIA CRAN Symposium—the Custom Residential Architects Network, an AIA Knowledge Community—to share, inspire, and bond. This year's conference was in Scottsdale, and the first I have attended. I was motivated by the opportunity to visit friends from architecture school, but excited to learn what the CRAN community had to offer. Held at the recently renovated Hotel Valley Ho, we enjoyed presentations from local design rock stars, academics and policy advocates, practitioners in emerging technologies, and a panel of progressive builders.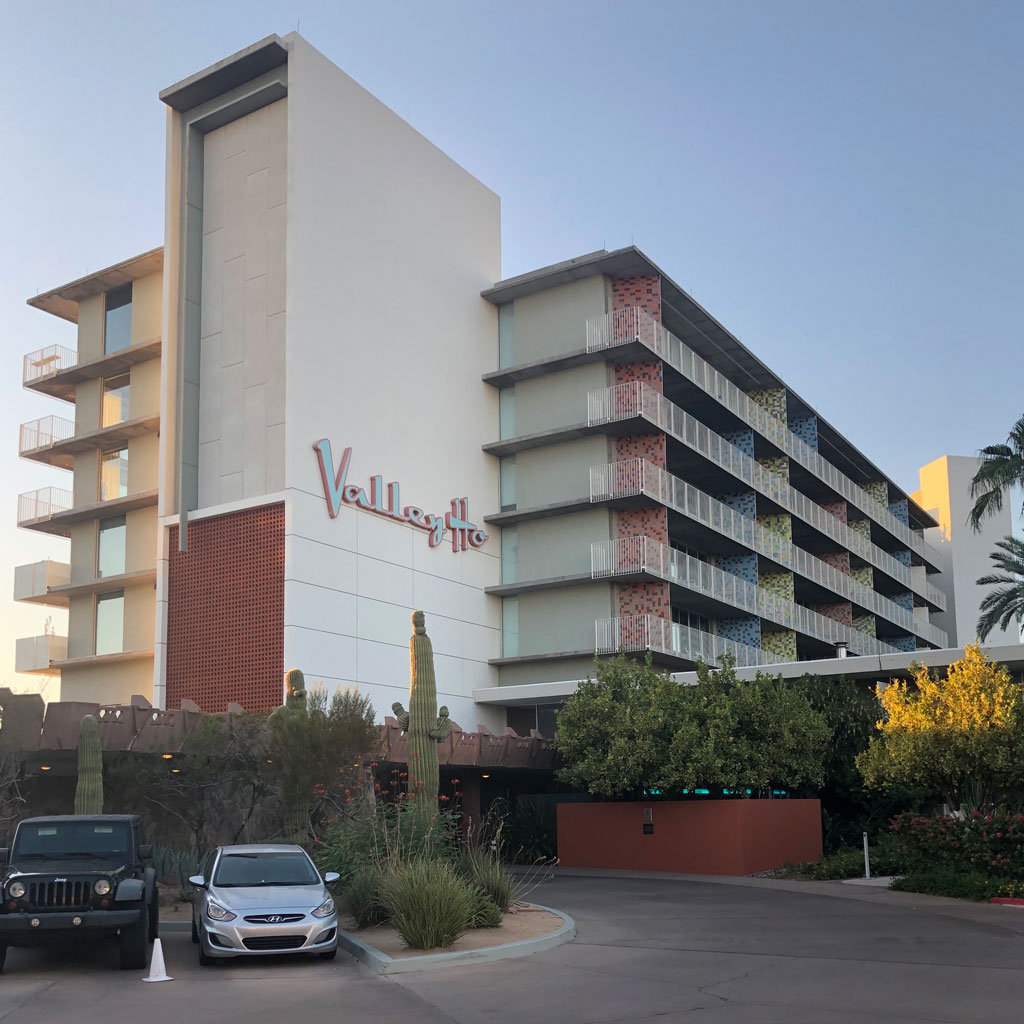 I always enjoy my visits to Phoenix and the southwest. In fact, I wrote a previous blog post about hiking the Grand Canyon with our friends, and I never tire of learning from its exaggerated environment. Materials we commonly use in the north can literally melt in the desert sun, as we saw with some composite decking during the home tour. And the shadows that violent sun casts…oh, the shadows! My friends suggested I check out the new Western Spirit Museum, a short walk from the hotel, and it simply comes alive with its combination of weathering steel—in perforated and plate—textured concrete, and glass. Incidentally, the collection is just as compelling, filled with sculpture, ceramics, paintings and photography, many by native and regional artists, that continue the dialogue of place from outside in.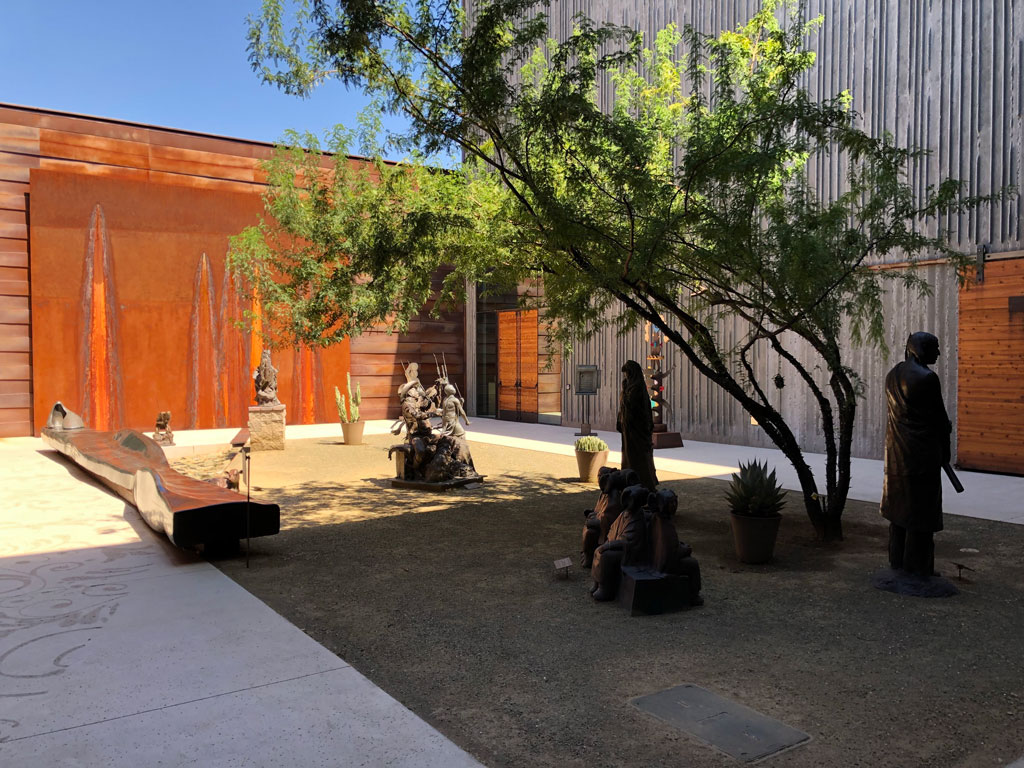 A highlight of the symposium was a day-long tour of local homes designed by prominent architects of the previous (mostly) half-century, from icons to emerging talents. Many focused on prestigious views, others on local materials, some felt expansive, others introspective, but all were innovative.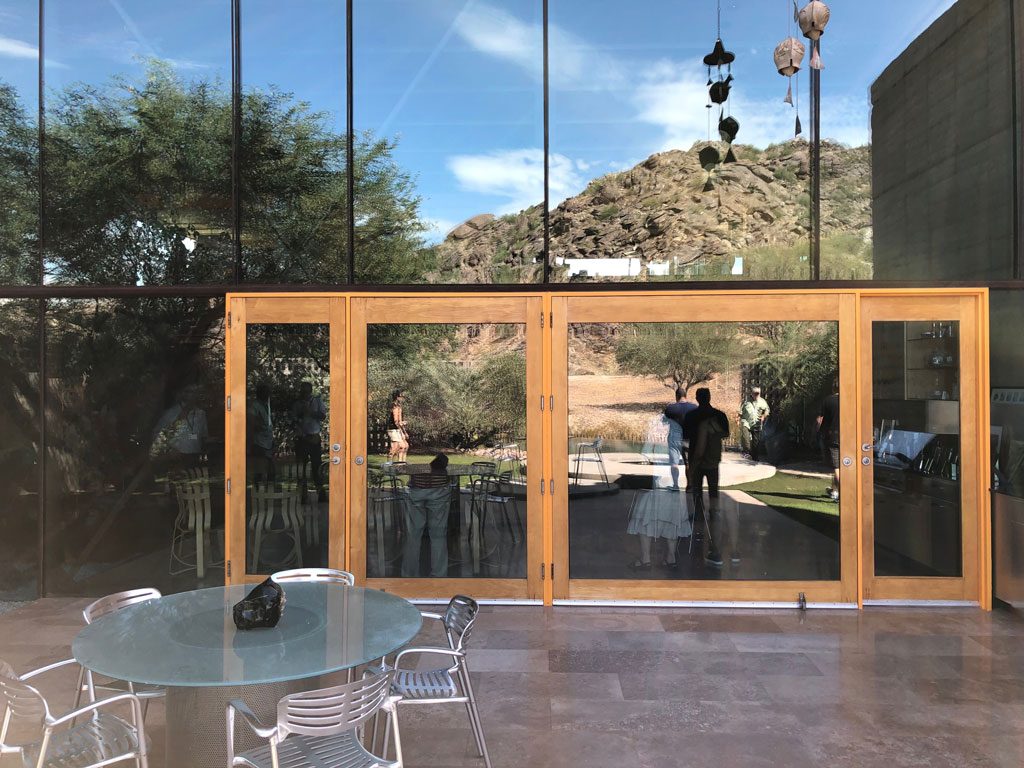 This image of the Johnson Jones house captures both the ingenuity of the frameless double-height, north-facing glass wall with accentuated passage doors and its view of the South Mountain Preserve in the distance.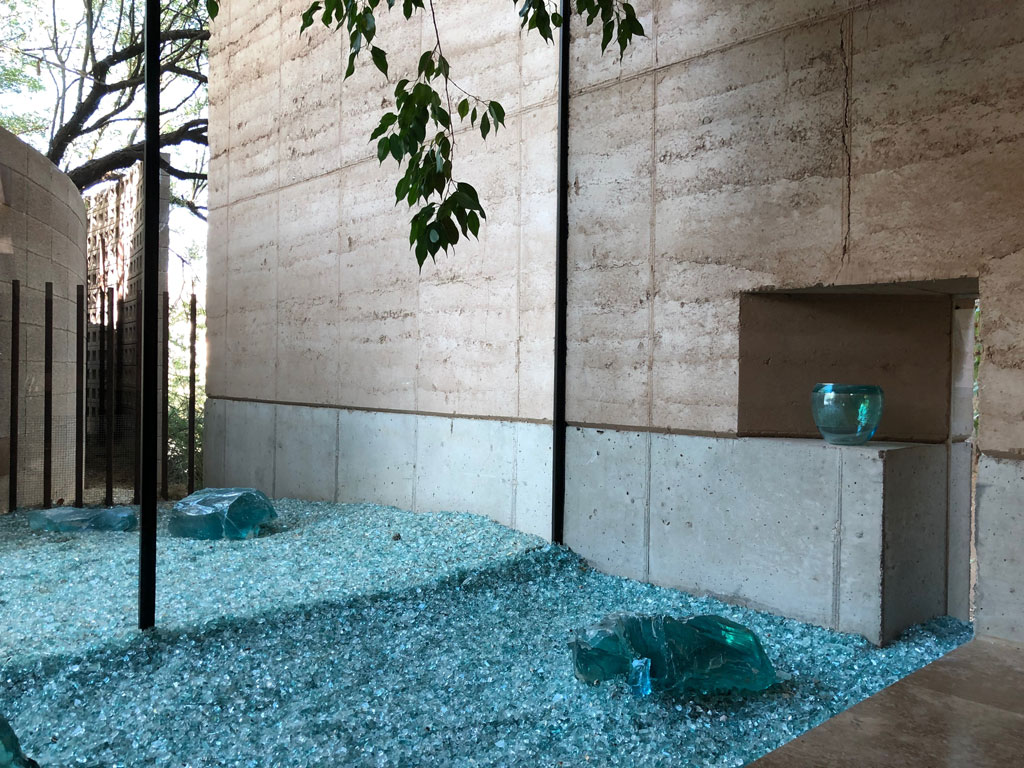 The same house also incorporated rammed earth construction for a thermally responsive structure. Rammed earth, a blend of local soils and minimal concrete compressed in lifts, is a material so perfectly suited for the environment of the desert that a native northerner just has to marvel at it. Especially here, separating inside and out, with little more than a vertical kerf.
The home tour portion was also a highly anticipated opportunity to experience homes only previously seen in publication. I've been saving the annual issues of Record Houses—a feature issue from Architectural Record magazine—for longer than I care to admit. One of the tour homes, the Burnette Residence, graced the cover in 1996. Subsequently, I'd seen Wendell Burnette present the house in two different speaking engagements since that time. I can't explain how exhilarating and essential it is for architects to experience the buildings in person that have influenced us from pictures. Architectural photography is both necessary and inspirational, but it isn't until you walk through a building that you truly understand scale; feel heat passing through glass, and humidity (or lack thereof) on your skin; notice that sunlight is living rather than static. You also learn how beautifully presented materials and details weather, what endures, and what is better limited to the print edition.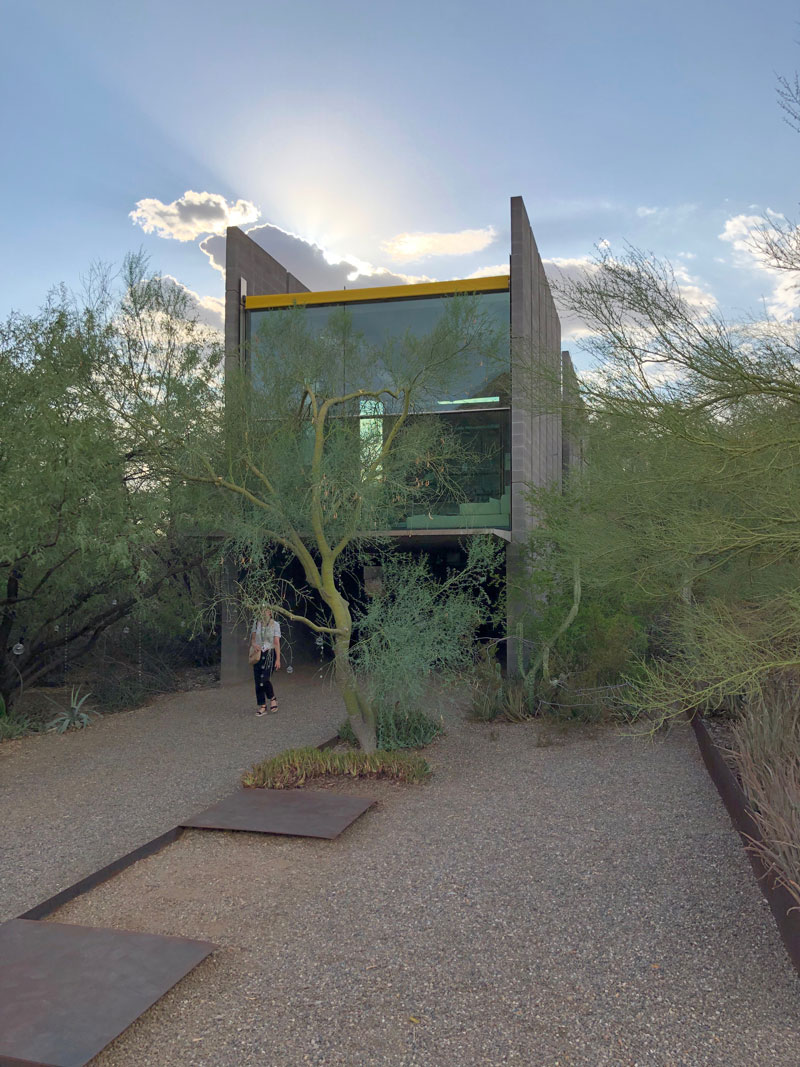 A weekend in Scottsdale with a bunch of architects wouldn't be complete without a visit to Taliesin West, Frank Lloyd Wright's winter training ground for architectural apprentices, and to this day a professionally accredited school of architecture. Here, in 1932, Wright, his wife Olgivanna, and their first group of students, began exploring many of the same topics our CRAN Symposium was exploring in 2019; learning from history, environment, tradition and each other.