Because it parallels the horizon, the horizontal line in architecture has a connection to the earth. It has a harmonious relationship with the ground and evokes feelings of stability and grounding. Because the horizontal line "lies down", so to speak, it appears to be at rest, and embodies tranquility. Additionally, it offers a graceful transition between what is built and the surrounding landscape. It is a powerful characteristic of Frank Lloyd Wright's design and Prairie School principles. The associative qualities of horizontal lines and forms resonate within us. We seem to be drawn to structures that have sturdy horizontal foundations and facades. Deep within our psyche they seem right. We innately feel reassured that such a building is stable and reliably connected to its place.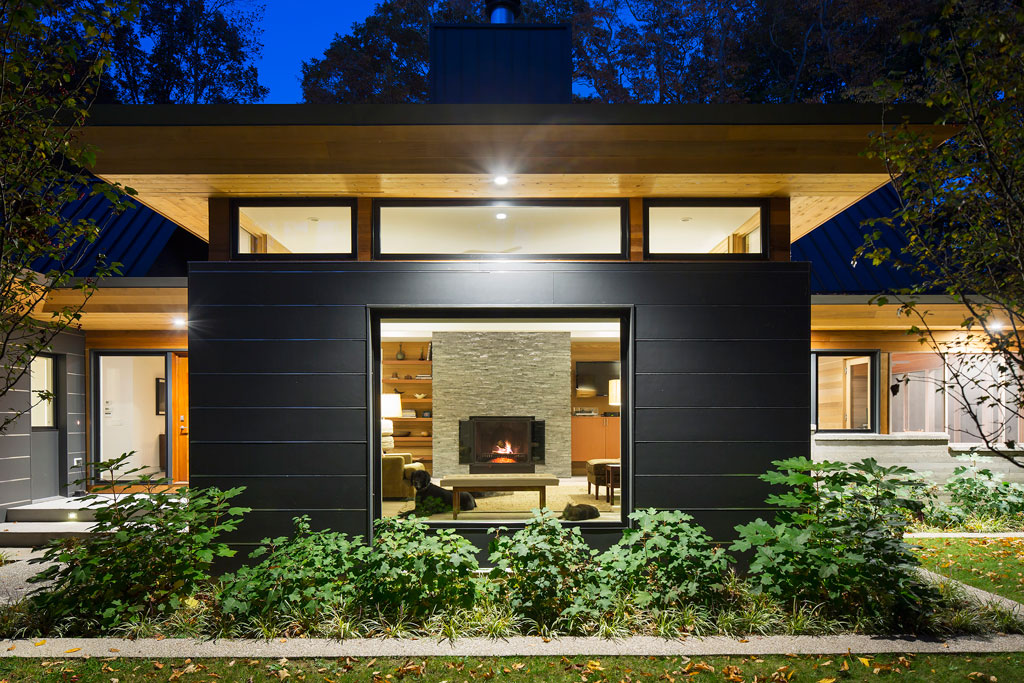 It was this quality that my colleague, Bryan Anderson, and I wanted to express in a home that we co-designed for a dynamic couple who owned property near the south-eastern shores of Lake Michigan. Their lot was lightly wooded with glorious sassafras trees that blaze yellow in the fall. We wanted to use exterior materials that would allow the house to blend into its site and that signified permanence and tranquility. We also wanted the materials to be sustainably responsible. We considered a number of options and eventually settled on two dominant materials, a charcoal fiber-cement and board-formed concrete. We wanted the base of the house to have widely spaced horizontal lines to suggest heaviness and mass. To achieve this we used 12″ wide fiber-cement panels spaced with metal "Z" flashing. The contrast between the aluminum flashing and dark panels strengthened the horizontal lines.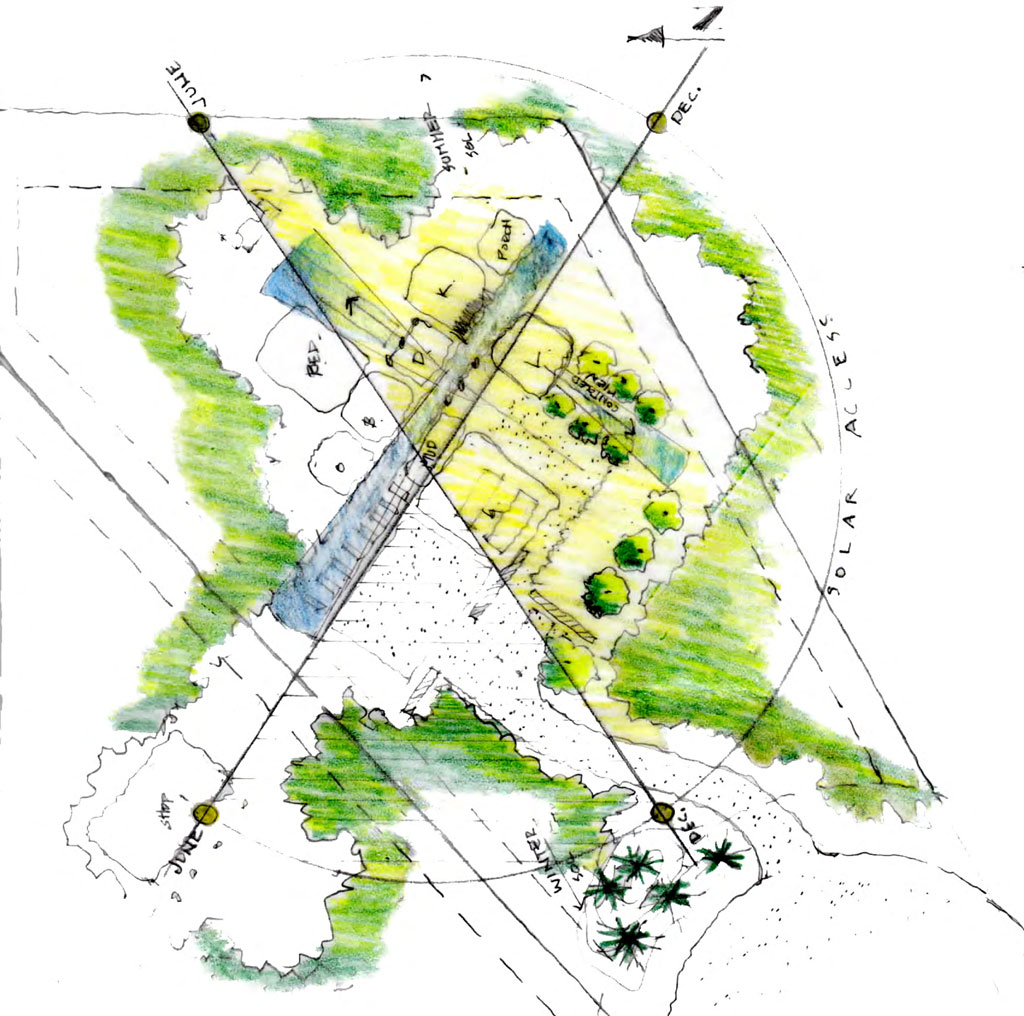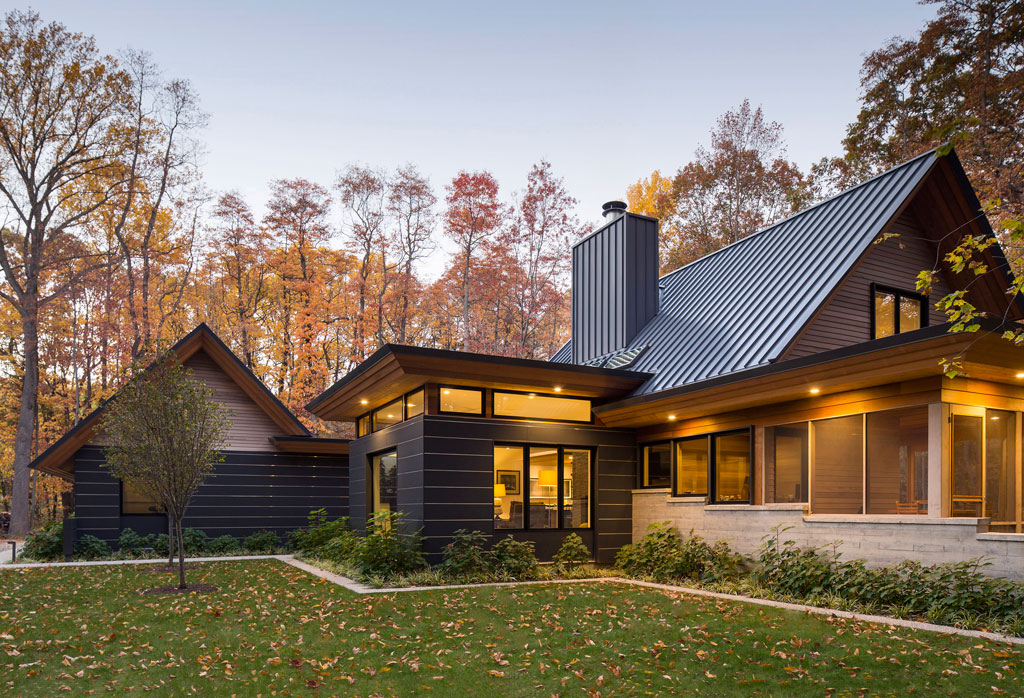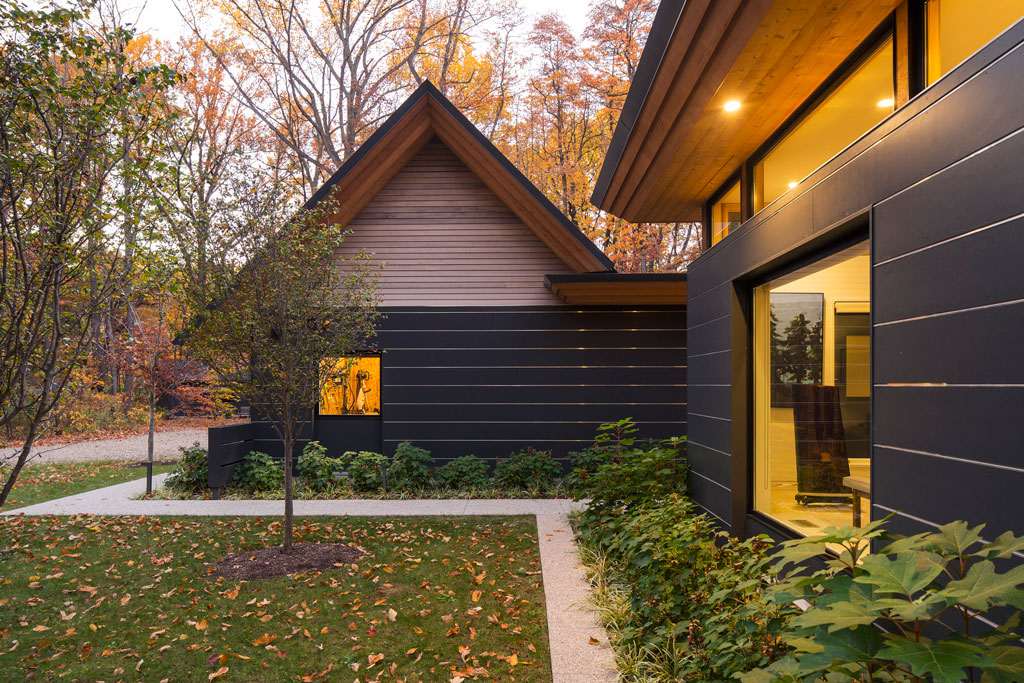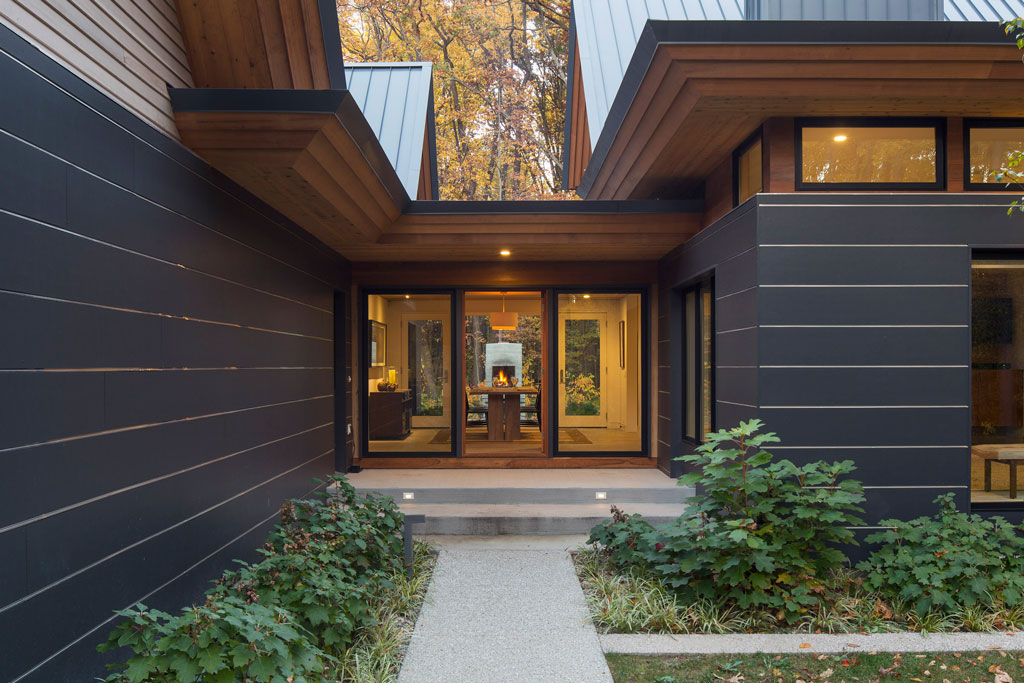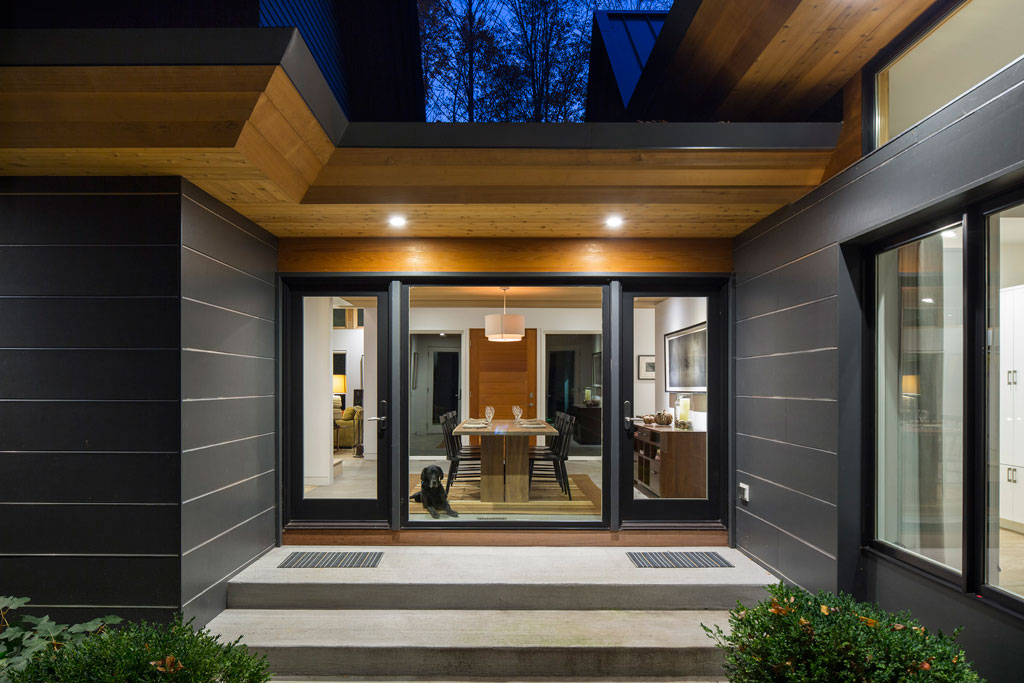 At the screened porch pavilion, we transitioned from fiber-cement to board-formed concrete that steps down toward the ground. The horizontal board imprints in the concrete perpetuates the horizontal lines of the fiber-cement panels, thus wrapping horizontal lines around the entire structure, interrupted only by deeply set windows. To merge the building with its wooded site, we picked up the horizontal lines of the siding in a charcoal fence that laps the building and extends to enclose a car court on one side and an extension on the other side that directs guests to the front entry. We choose smaller and bleached cedar beveled siding for the gables, an echo of the strong horizontal lines below.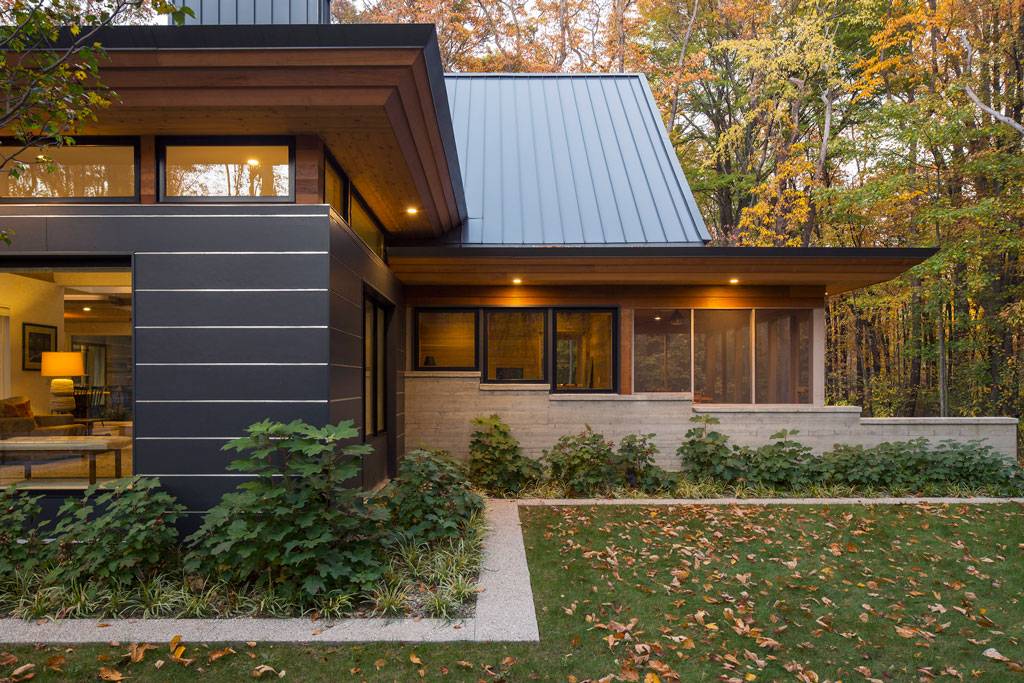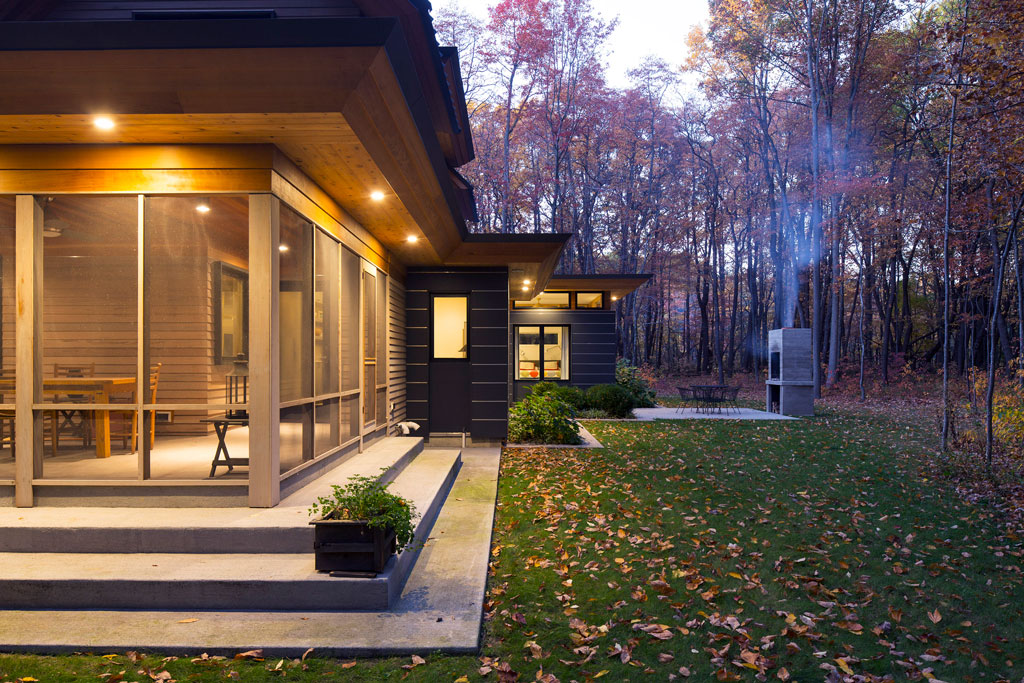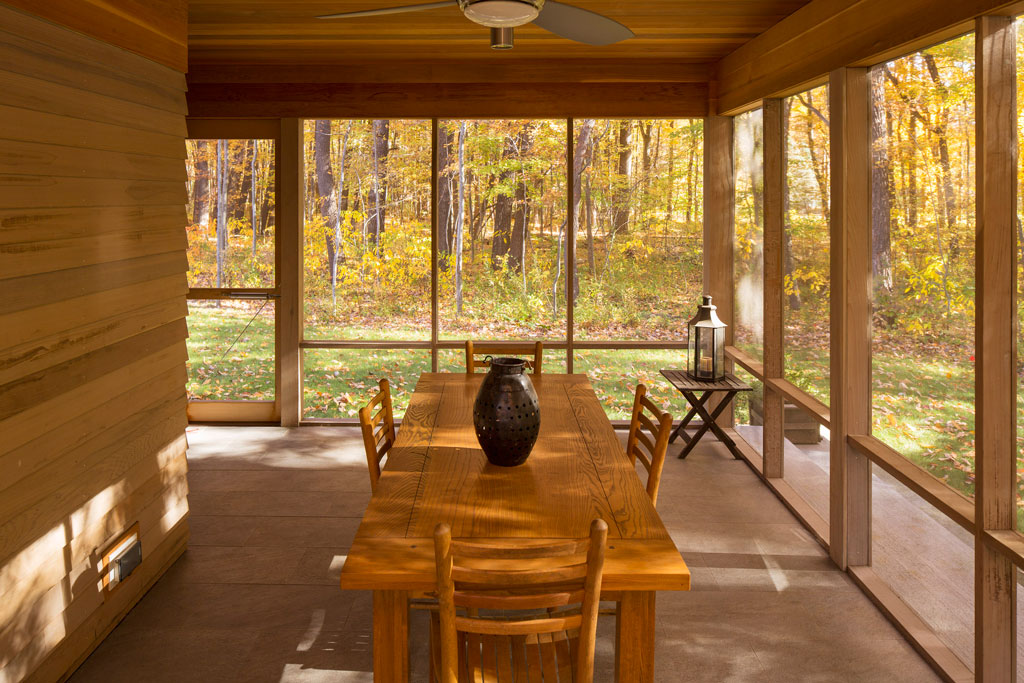 The home sits quietly in the dancing sassafras trees, a contented, shadowy figure in its setting.